Uptown Waterloo Condos
144 Park Street, Waterloo
Property Management Co: Sanderson Management

Main Intersection: Park & Allen

Ownership Type: Condo Apt

Smallest Unit: 1000

Largest Unit: 1000

Style: Apartment

Amenities: Concierge

Condominium Corporation #: WSCC - 591
Building 144 Park Street is situated in the neighbourhood of and is located in Waterloo, N2L 0B6 . Additionally, there are neighbourhoods such in the immediate vicinity. In the neighbourhood, new homes are available for sale, which represents of Waterloo's total 245 homes currently listed. homeowners pay a monthly mortgage of , based on an average asking price of , than Waterloo's average list price of $1,006,793. The average listed property in is sq ft, has bedrooms, and bathrooms. In the area around 144 Park Street, of the homes for sale are apartments.
Currently there are no apartments for rent at 144 Park Street. Contact us for this details regarding this building's price history or to see units in nearby buildings.
Car-Dependent
Most errands require a car.
Good Transit
Some errands can be accomplished by public transportation.
Biker's Paradise
Daily errands do not require a car.
| | | | |
| --- | --- | --- | --- |
| Unit: 1304 X5809119 | 1 br | 1 bath 0 Parking | 700 sqft | Sold Mar 15, 2023 | $508,000 List: $527,890 |
| Unit: 1407 X5806075 | 1 br | 1 bath 1 Parking | 600 sqft | Sold Feb 16, 2023 | $500,000 List: $519,000 |
| Unit: 1209 X5780662 | 2 br | 2 bath 0 Parking | 1000 sqft | Sold Nov 07, 2022 | $639,000 List: $699,900 |
| Unit: 1707 X5790182 | 2 br | 2 bath 0 Parking | 1200 sqft | Sold Oct 13, 2022 | $730,000 List: $734,900 |
| Unit: 1405 X5654638 | 2 br | 2 bath 0 Parking | 1000 sqft | Sold Jul 28, 2022 | $701,000 List: $699,900 |
| Unit: 710 X5614976 | 2 br | 2 bath 1 Parking | 1000 sqft | Sold May 20, 2022 | $755,000 List: $699,900 |
| Unit: 1107 X5565433 | 1 br | 1 bath 1 Parking | 600 sqft | Sold May 03, 2022 | $527,500 List: $499,000 |
| Unit: 805 X5591918 | 2 br | 2 bath 0 Parking | 1000 sqft | Sold May 02, 2022 | $765,500 List: $675,000 |
| Unit: 1205 X5533711 | 2 br | 2 bath 1 Parking | 1000 sqft | Sold Mar 30, 2022 | $677,000 List: $699,900 |
| Unit: 105 X5297397 | 3 br | 3 bath 0 Parking | 1800 sqft | Sold Jul 22, 2021 | $715,000 List: $699,900 |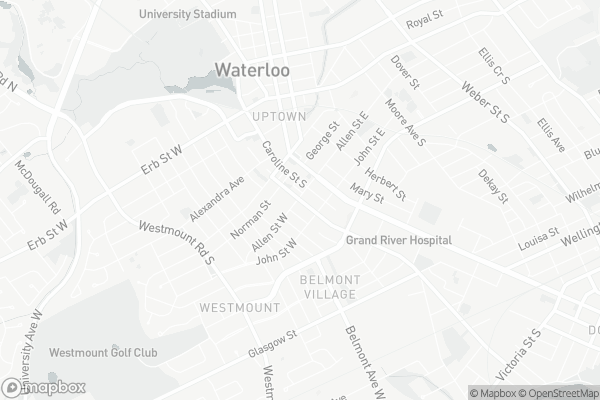 Our Lady of Lourdes Catholic Elementary School
Elementary: Catholic
Westmount Public School
Elementary: Public
St John Catholic Elementary School
Elementary: Catholic
MacGregor Public School
Elementary: Public
Elizabeth Ziegler Public School
Elementary: Public
Empire Public School
Elementary: Public
St David Catholic Secondary School
Secondary: Catholic
Forest Heights Collegiate Institute
Secondary: Public
Kitchener Waterloo Collegiate and Vocational School
Secondary: Public
Bluevale Collegiate Institute
Secondary: Public
Waterloo Collegiate Institute
Secondary: Public
Resurrection Catholic Secondary School
Secondary: Catholic
21 Fir

100 King Street S, Waterloo, ON N2J 1P5

0.48km

Arabella Park Beer Bar

740 Belmont Avenue W, Kitchener, ON N2M 1P2

0.5km

Piper Arms Pub

75 King Street S, Unit 40-41, Waterloo, ON N2J 1P2

0.55km
Distinctly Tea

187 King Street S, Unit # 5, Waterloo, ON N2J 1R1

0.17km

The Bauer Bakery & Cafe

187 King Street S, Unit 102, Waterloo, ON N2J 1R1

0.17km

Starbucks

95 King Street S, Waterloo, ON N2J 5A2

0.46km
Shoppers Drug Mart

Waterloo Town Square, Unit 42/43, Waterloo, ON N2J 1P2

0.57km

Pharmacare Pharmacy

944 King Street W, Kitchener, ON N2G 1G4

0.57km

Westmount Place Pharmacy

50 Westmount Road N, Waterloo, ON N2L 2R5

1.41km
Vincenzo's

150 Caroline Street S, Waterloo, ON N2M 1P2

0.12km

The Bauer Kitchen

187 King Street S, Unit 102, Waterloo, ON N2J 1R1

0.17km

The Bauer Bakery & Cafe

187 King Street S, Unit 102, Waterloo, ON N2J 1R1

0.17km
Market Square Shopping Centre

40 Weber Street E, Kitchener, ON N2H 6R3

2.98km

Highland Hills Mall

875 Highland Road W, Kitchener, ON N2N 2Y2

3.33km

The Boardwalk at Ira Needles Blvd.

101 Ira Needles Boulevard, Waterloo, ON N2J 3Z4

4.19km
Vincenzo's

150 Caroline Street S, Waterloo, ON N2M 1P2

0.12km

Waterloo Valumart

75 King Street S, Waterloo, ON N2J 1P2

0.62km

Central Fresh Market

760 King St W, Kitchener, ON N2G 1E6

1.13km
LCBO

115 King Street S, Waterloo, ON N2L 5A3

0.37km

Downtown Kitchener Ribfest & Craft Beer Show

Victoria Park, Victoria Park, ON N2G

1.86km

The Beer Store

875 Highland Road W, Kitchener, ON N2N 2Y2

3.1km
Redi Rad

127 Moore Avenue S, Waterloo, ON N2J 1X4

0.9km

Shell Gas Bar

70 Westmount Road N, Waterloo, ON N2L 2R4

1.55km

Xtreme Motors

178 Louisa Street, Kitchener, ON N2H 5M5

1.93km
Princess Cinema

46 King Street N, Waterloo, ON N2J 2W8

0.88km

Princess Cinemas

6 Princess Street W, Waterloo, ON N2L 2X8

0.93km

Apollo Cinema

141 Ontario Street N, Kitchener, ON N2H 4Y5

2.66km
Waterloo Public Library

35 Albert Street, Waterloo, ON N2L 5E2

0.89km

William G. Davis Centre for Computer Research

200 University Avenue W, Waterloo, ON N2L 3G1

1.89km

Kitchener Public Library

85 Queen Street N, Kitchener, ON N2H 2H1

2.84km
Grand River Hospital

835 King Street W, Kitchener, ON N2G 1G3

0.72km

St. Mary's General Hospital

911 Queen's Boulevard, Kitchener, ON N2M 1B2

2.82km

Waterloo Walk In Clinic

170 University Avenue W, Waterloo, ON N2L 3E9

2.03km
Argyle Park

Union Blvd, Kitchener ON

0.53km

Waterloo Skateboard Park

Father David Bauer Dr, Waterloo ON

1.23km

Waterloo Park

100 Westmount Rd N, Waterloo ON N2J 4A8

1.71km
Scotiabank

115 King St S (at Willis Way), Waterloo ON N2J 5A3

0.44km

RBC Royal Bank

74 King St S (Willis way), Waterloo ON N2J 1N8

0.57km

BMO Bank of Montreal

3 King St S (at Erb St W), Waterloo ON N2J 1N9

0.71km