Property Management Co: Balance Residential Management

Main Intersection: Yonge/Bloor

Ownership Type: Condo Apt

Smallest Unit: 500-599

Largest Unit: 5000+

Style: Apartment

Stories: 75

Walk Score: 100

Transit Score: 95

Year Built: 2017

Total Units: 789

Amenities: Concierge, Gym, Indoor Pool, Outdoor Pool, Party/Meeting Room

Condominium Corporation #: TSCC - 2577

Maintenance Fees Cover: Heat, Air Conditioning, Water

Owner Pays: Hydro
Building 1 Bloor Street East is situated in the neighbourhood of Church-Yonge Corridor and is located in Toronto, M4W 1A9 . Additionally, there are neighbourhoods such Cabbagetown South St James Town, North St James Town, Yonge St Clair, Rosedale Moore Park, Annex in the immediate vicinity. In the Church-Yonge Corridor neighbourhood, 694 new homes are available for sale, which represents 4.9% of Toronto's total 14035 homes currently listed. Church-Yonge Corridor homeowners pay a monthly mortgage of $4,375, based on an average asking price of $1,291,549, 1.2 times less than Toronto's average list price of $1,592,905. The average listed property in Church-Yonge Corridor is 569 sq ft, has 1.1 bedrooms, and 1.4 bathrooms. In the area around 1 Bloor Street East, 31.3% of the homes for sale are apartments.
Very Walkable
Most errands can be accomplished on foot.
Rider's Paradise
Daily errands do not require a car.
Biker's Paradise
Daily errands do not require a car.
| | | | |
| --- | --- | --- | --- |
| Unit: 1704 C5947863 | 2 br | 2 bath 1 Parking | 700-799 sqft | Sold Mar 12, 2023 | $1,205,000 List: $1,249,900 |
| Unit: 3607 C5893875 | 2 br | 2 bath 1 Parking | 800-899 sqft | Sold Feb 16, 2023 | $1,160,000 List: $1,200,000 |
| Unit: 6905 C5596592 | 2 br | 3 bath 2 Parking | 1600-1799 sqft | Sold Feb 15, 2023 | $2,195,000 List: $2,299,000 |
| Unit: 2404 C5867063 | 2 br | 2 bath 0 Parking | 700-799 sqft | Sold Jan 31, 2023 | $998,000 List: $998,000 |
| Unit: 1607 C5817765 | 2 br | 2 bath 1 Parking | 800-899 sqft | Sold Dec 20, 2022 | $1,090,000 List: $1,099,000 |
| Unit: 1010 C5763608 | 2 br | 2 bath 0 Parking | 700-799 sqft | Sold Dec 10, 2022 | $1,025,000 List: $1,050,000 |
| Unit: 3001 C5798148 | 2 br | 2 bath 1 Parking | 800-899 sqft | Sold Nov 22, 2022 | $1,020,000 List: $1,099,999 |
| Unit: 504 C5788194 | 2 br | 2 bath 0 Parking | 1000-1199 sqft | Sold Nov 16, 2022 | $1,380,000 List: $1,438,000 |
| Unit: 4402 C5726350 | 1 br | 1 bath 0 Parking | 500-599 sqft | Sold Sep 07, 2022 | $800,000 List: $859,000 |
| Unit: 6605 C5716822 | 1 br | 2 bath 0 Parking | 700-799 sqft | Sold Aug 24, 2022 | $1,040,000 List: $1,100,000 |
| | | | |
| --- | --- | --- | --- |
| Unit: 1505 C5927827 | 1 br | 1 bath 0 Parking | 600-699 sqft | Leased Mar 22, 2023 | $2,750 List: $2,750 |
| Unit: 3303 C5864176 | 1 br | 1 bath 0 Parking | 500-599 sqft | Leased Mar 21, 2023 | $2,750 List: $2,750 |
| Unit: 6310 C5968955 | 1 br | 2 bath 1 Parking | 700-799 sqft | Leased Mar 21, 2023 | $3,200 List: $3,200 |
| Unit: 1408 C5963801 | 1 br | 2 bath 1 Parking | 700-799 sqft | Leased Mar 19, 2023 | $3,300 List: $3,300 |
| Unit: 4902 C5965849 | 1 br | 1 bath 0 Parking | 500-599 sqft | Leased Mar 17, 2023 | $2,700 List: $2,700 |
| Unit: 1201 C5897773 | 2 br | 2 bath 0 Parking | 800-899 sqft | Leased Mar 17, 2023 | $3,850 List: $3,850 |
| Unit: 3902 C5959709 | 1 br | 1 bath 0 Parking | 500-599 sqft | Leased Mar 17, 2023 | $2,600 List: $2,600 |
| Unit: 4807 C5922081 | 2 br | 2 bath 1 Parking | 800-899 sqft | Leased Mar 15, 2023 | $4,400 List: $4,400 |
| Unit: 5810 C5881700 | 1 br | 2 bath 1 Parking | 700-799 sqft | Leased Mar 15, 2023 | $3,300 List: $3,200 |
| Unit: 5103 C5930209 | 1 br | 1 bath 0 Parking | 500-599 sqft | Leased Mar 14, 2023 | $2,600 List: $2,600 |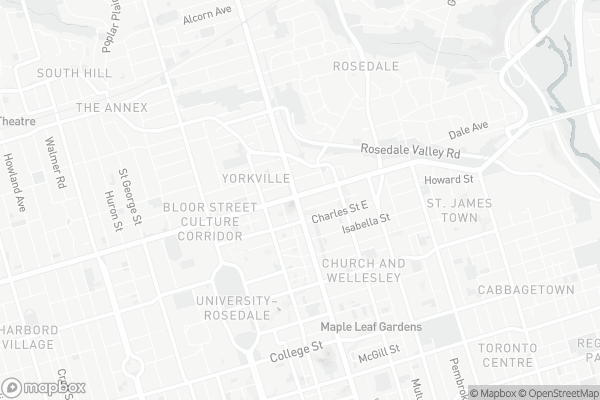 Msgr Fraser College (OL Lourdes Campus)
Elementary: Catholic
Collège français élémentaire
Elementary: Public
Rosedale Junior Public School
Elementary: Public
Church Street Junior Public School
Elementary: Public
Jesse Ketchum Junior and Senior Public School
Elementary: Public
Our Lady of Lourdes Catholic School
Elementary: Catholic
Native Learning Centre
Secondary: Public
Contact Alternative School
Secondary: Public
Collège français secondaire
Secondary: Public
Msgr Fraser-Isabella
Secondary: Catholic
Jarvis Collegiate Institute
Secondary: Public
St Joseph's College School
Secondary: Catholic
H Mart

703 Yonge Street, Toronto

0.09km

The Market by Longo's

100 Bloor Street East, Toronto

0.18km

Rabba Fine Foods

101-37 Charles Street West, Toronto

0.22km
LCBO

20 Bloor Street East, Toronto

0.1km

LCBO

Manulife Centre, 55 Bloor Street West, Toronto

0.15km

Northern Landings GinBerry

Manulife Centre, 55 Bloor Street West, Toronto

0.19km
Fat Bastard Burrito Co.

366 Bloor Street East, Toronto

0.02km

Chick-fil-A

709 Yonge Street, Toronto

0.06km

Ritz Caribbean Foods

762 Yonge Street, Toronto

0.07km
Cafe Keopi

Yorkville Avenue, Toronto

0.03km

Starbucks

2 Bloor Street East C3, Toronto

0.06km

Little Hut Cafe

2 Bloor Street West, Toronto

0.07km
RBC Royal Bank

2 Bloor Street East, Toronto

0.05km

CIBC Branch with ATM

2 Bloor Street West, Toronto

0.08km

Scotiabank

19 Bloor Street West, Toronto

0.1km
Canadian Tire Gas+

835 Yonge Street, Toronto

0.36km

Petro-Canada

505 Jarvis Street, Toronto

0.77km

Shell

1077 Yonge Street, Toronto

1.08km
BOSS Lifting

1 Bloor Street East, Toronto

0.02km

Exercise Toronto

2 Bloor Street East, Toronto

0.08km

T Fitness & Nutrition

40 Hayden Street 2nd Floor, Toronto

0.14km
George Hislop Park

George Hislop Park

20 Isabella Street, Toronto

0.25km

Saint Mary Street Parkette
The Japan Foundation, Toronto

300-2 Bloor Street East, Toronto

0.1km

Toronto Public Library - Toronto Reference Library

789 Yonge Street, Toronto

0.2km

Toronto Public Library - Yorkville Branch

22 Yorkville Avenue, Toronto

0.28km
Day Rod Dr

2 Bloor Street West suite 712, Toronto

0.07km

Medikplus Inc

4 Charles Street East, Toronto

0.14km

Berman Ruth Dr

730 Yonge Street, Toronto

0.14km
Sante Pharmacy

2 Bloor Street West, Toronto

0.09km

Shoppers Drug Mart

20 Bloor Street East, Toronto

0.15km

Shoppers Drug Mart

728 Yonge Street, Toronto

0.17km
Ivy Bookkeeping,Payroll and Administration

2 Bloor Street West, Toronto

0.08km

Sunglass Hut at Hudsons Bay

44 Bloor Street East, Toronto

0.12km

Cumberland Terrace

820 Yonge Street, Toronto

0.12km
Cineplex Cinemas Varsity and VIP

55 Bloor Street West, Toronto

0.21km

Lewis Kay Casting

10 Saint Mary Street, Toronto

0.22km

Imagine Cinemas Carlton Cinema

20 Carlton Street, Toronto

1.02km
Jack Astor's Bar & Grill Yonge & Bloor

2 Bloor Street East, Toronto

0.08km

Firkin on Bloor

81 Bloor Street East, Toronto

0.14km

Birroteca by Indie Alehouse

55 Bloor St W Concourse Level, Toronto

0.17km