Blackstone Condominiums
255 Northfield Drive East, Waterloo
Property Management Co: Mf Property Management

Main Intersection: Northfield/Bridge

Ownership Type: Condo Apt

Smallest Unit: 500

Largest Unit: 500

Style: Apartment

Condominium Corporation #: WSCC - 710
Stats
Building 255 Northfield Drive East is situated in the neighbourhood of and is located in Waterloo, N2K 0G5 . Additionally, there are neighbourhoods such in the immediate vicinity. In the neighbourhood, new homes are available for sale, which represents of Waterloo's total 281 homes currently listed. homeowners pay a monthly mortgage of , based on an average asking price of , than Waterloo's average list price of $1,192,932. The average listed property in is sq ft, has bedrooms, and bathrooms. In the area around 255 Northfield Drive East, of the homes for sale are apartments.
Currently there are no apartments for sale at 255 Northfield Drive East. Contact us for this details regarding this building's price history or to see units in nearby buildings.
Car-Dependent
Almost all errands require a car.
Good Transit
Some errands can be accomplished by public transportation.
Somewhat Bikeable
Most errands require a car.
| | | | |
| --- | --- | --- | --- |
| Unit: 601 X6046068 | 1 br | 2 bath 1 Parking | 1000 sqft | Sold May 26, 2023 | $618,000 List: $499,999 |
| Unit: 608 X5920457 | 1 br | 1 bath 1 Parking | 600 sqft | Sold Feb 27, 2023 | $470,000 List: $479,900 |
| Unit: 308 X5866981 | 1 br | 1 bath 0 Parking | 500 sqft | Sold Jan 24, 2023 | $432,500 List: $429,900 |
| Unit: 307 X5788242 | 2 br | 2 bath 0 Parking | 800 sqft | Sold Oct 18, 2022 | $550,000 List: $559,900 |
| Unit: 205 X5699691 | 2 br | 2 bath 1 Parking | 800 sqft | Sold Aug 18, 2022 | $529,000 List: $539,900 |
| Unit: 514 X5574664 | 2 br | 2 bath 1 Parking | 800 sqft | Sold Apr 19, 2022 | $650,000 List: $525,000 |
| Unit: 511 X5414352 | 2 br | 2 bath 1 Parking | 800 sqft | Sold Nov 02, 2021 | $605,000 List: $400,000 |
| Unit: 519 X5207504 | 2 br | 2 bath 1 Parking | 800 sqft | Sold May 05, 2021 | $540,000 List: $515,000 |
| Unit: 212 X5076389 | 1 br | 1 bath 1 Parking | 600 sqft | Sold Jan 23, 2021 | $355,000 List: $355,000 |
| | | | |
| --- | --- | --- | --- |
| Unit: 505 X5859688 | 2 br | 2 bath 1 Parking | 800 sqft | Leased Apr 19, 2023 | $2,350 List: $2,350 |
| Unit: 508B X5706714 | 1 br | 1 bath 1 Parking | 500 sqft | Leased Jul 29, 2022 | $2,000 List: $2,000 |
| Unit: 309 X5410856 | 2 br | 2 bath 1 Parking | 800 sqft | Leased Oct 29, 2021 | $1,975 List: $1,975 |
| Unit: 412 X5271843 | 1 br | 1 bath 0 Parking | 500 sqft | Leased Jul 04, 2021 | $1,600 List: $1,600 |
| Unit: 505 X4882015 | 2 br | 2 bath 0 Parking | 800 sqft | Leased Sep 22, 2020 | $1,850 List: $1,850 |
| Unit: 508B X4900427 | 1 br | 1 bath 1 Parking | 500 sqft | Leased Sep 07, 2020 | $1,550 List: $1,550 |
| Unit: 412 X4880481 | 1 br | 1 bath 0 Parking | 500 sqft | Leased Sep 04, 2020 | $1,600 List: $1,600 |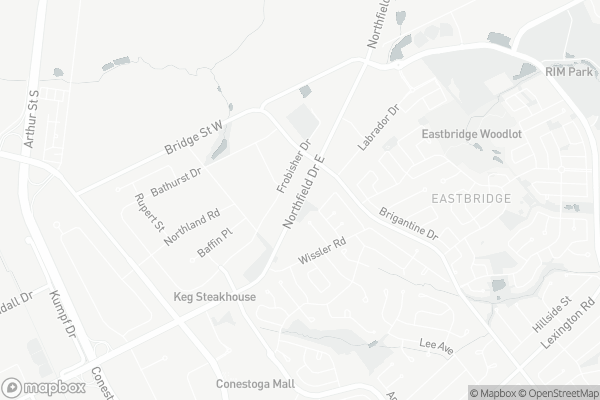 KidsAbility School
Elementary: Hospital
Winston Churchill Public School
Elementary: Public
Sandowne Public School
Elementary: Public
Millen Woods Public School
Elementary: Public
St Luke Catholic Elementary School
Elementary: Catholic
Lester B Pearson PS Public School
Elementary: Public
St David Catholic Secondary School
Secondary: Catholic
Kitchener Waterloo Collegiate and Vocational School
Secondary: Public
Bluevale Collegiate Institute
Secondary: Public
Waterloo Collegiate Institute
Secondary: Public
Resurrection Catholic Secondary School
Secondary: Catholic
Cameron Heights Collegiate Institute
Secondary: Public
St Louis Bar and Grill

283 Northfield Drive E, Unit 1, Waterloo, ON N2J 4G8

0.39km

The Keg Steakhouse + Bar

42 Northfield Dr E, Waterloo, ON N2L 6A1

0.89km

Kelseys Original Roadhouse

576 King St North, Waterloo, ON N2L 6L3

1.17km
McDonald's

55 Northfield Drive, Waterloo, ON N2L 4E6

0.68km

The Healthy Owl Bakery Cafe

620 Davenport Road, Unit 15, Waterloo, ON N2V 2C2

0.68km

Starbucks

568 King Street N, Waterloo, ON N2L 6L3

1.2km
Movati Athletic

405 The Boardwalk, Waterloo, ON N2T 0A6

8.61km

Movati Athletic - Guelph

80 Stone Road West, Guelph, ON N1G 0A9

24.01km

Movati Athletic - Brantford

595 West Street, Brantford, ON N3R 7C5

43.89km
Shoppers Drug Mart

190 Northfield Drive W, Waterloo, ON N2L 0C7

2.47km

Rexall PharmaPlus

425 University Avenue E, Waterloo, ON N2K 4C9

3.28km

Shoppers Drug Mart

50 Weber Street N, Waterloo, ON N2J 3G7

4.35km
St Louis Bar and Grill

283 Northfield Drive E, Unit 1, Waterloo, ON N2J 4G8

0.39km

Super Deal Pizza

150 Wissler Road, Waterloo, ON N2K 3C6

0.48km

Sizzlers Pizza

150 Wissler Road, Waterloo, ON N2K 3C6

0.48km
Conestoga Mall

550 King Street N, Waterloo, ON N2L 5W6

1.31km

Market Square Shopping Centre

40 Weber Street E, Kitchener, ON N2H 6R3

7.14km

The Boardwalk at Ira Needles Blvd.

101 Ira Needles Boulevard, Waterloo, ON N2J 3Z4

8.77km
Zehrs

555 Davenport Road, Waterloo, ON N2L 6L2

1.38km

India Food & Grocers

209 Lexington Road, Waterloo, ON N2K 2E1

2.06km

Sobeys

640 Parkside Drive, Waterloo, ON N2L 5V4

2.43km
LCBO

571 King Street N, Waterloo, ON N2L 5Z7

1.27km

LCBO

115 King Street S, Waterloo, ON N2L 5A3

5.25km

LCBO

450 Columbia Street W, Waterloo, ON N2T 2J3

5.88km
Petro Canada

565 King Street N, Waterloo, ON N2L 5Z7

1.25km

U-Haul Moving & Storage of Waterloo

585 Colby Dr, Waterloo, ON N2V 1A1

1.61km

Parkway Ford Lincoln

455 King Street N, Waterloo, ON N2J 2Z5

2.28km
Galaxy Cinemas

550 King Street N, Waterloo, ON N2L

1.46km

Princess Cinemas

6 Princess Street W, Waterloo, ON N2L 2X8

4.7km

Princess Cinema

46 King Street N, Waterloo, ON N2J 2W8

4.74km
Waterloo Public Library

500 Parkside Drive, Waterloo, ON N2L 5J4

2.88km

William G. Davis Centre for Computer Research

200 University Avenue W, Waterloo, ON N2L 3G1

4.66km

Waterloo Public Library

35 Albert Street, Waterloo, ON N2L 5E2

4.77km
Grand River Hospital

835 King Street W, Kitchener, ON N2G 1G3

5.95km

St. Mary's General Hospital

911 Queen's Boulevard, Kitchener, ON N2M 1B2

8.12km

Waterloo Walk In Clinic

170 University Avenue W, Waterloo, ON N2L 3E9

4.3km
Haida Park

Bluestream Park

Bluestream Rd (at Redfox Rd), Waterloo ON

1.86km

Eastbridge Green
Libro Credit Union

55 Northfield Dr E (Northfield), Waterloo ON N2K 3T6

0.73km

CIBC

550 King St N (at Kraus Dr), Waterloo ON N2L 5W6

1.18km

Scotiabank

550 Parkside Dr, Waterloo ON N2L 5V4

2.32km