Property Management Co: Inspirah

Main Intersection: Victoria Rd S/Claire

Ownership Type: Condo Apt

Smallest Unit: 1200

Largest Unit: 1200

Style: Apartment

Amenities: Party/Meeting Room, Party/Meeting Room, Visitor Parking

Condominium Corporation #: WSCP - 264
Stats
Building 35 Kingsbury Square is situated in the neighbourhood of Pine Ridge and is located in Guelph, N1L 1E6 . Additionally, there are neighbourhoods such Clairfields, Hanlon Industrial, Hanlon Creek, Kortright Hills, Watson in the immediate vicinity. In the Pine Ridge neighbourhood, 28 new homes are available for sale, which represents 11.8% of Guelph's total 238 homes currently listed. Pine Ridge homeowners pay a monthly mortgage of $3,088, based on an average asking price of $911,413, 1.4 times less than Guelph's average list price of $1,264,676. The average listed property in Pine Ridge is 1235 sq ft, has 2.5 bedrooms, and 2.6 bathrooms. In the area around 35 Kingsbury Square, 28.6% of the homes for sale are apartments.
Currently there are no apartments for sale at 35 Kingsbury Square. Contact us for this details regarding this building's price history or to see units in nearby buildings.
Car-Dependent
Most errands require a car.
Minimal Transit
Almost all errands require a car.
Somewhat Bikeable
Most errands require a car.
| | | | |
| --- | --- | --- | --- |
| Unit: 312 X5828308 | 1 br | 1 bath 2 Parking | 900 sqft | Sold Jan 23, 2023 | $550,000 List: $585,000 |
| Unit: 225 X5608871 | 2 br | 1 bath 1 Parking | 800 sqft | Sold May 12, 2022 | $605,000 List: $499,999 |
| Unit: 119 X5597175 | 2 br | 2 bath 1 Parking | 800 sqft | Sold May 04, 2022 | $645,000 List: $649,999 |
| Unit: 313 X5586499 | 2 br | 2 bath 1 Parking | 900 sqft | Sold Apr 28, 2022 | $640,000 List: $598,900 |
| Unit: 226 X5578556 | 2 br | 1 bath 1 Parking | 800 sqft | Sold Apr 14, 2022 | $650,000 List: $650,000 |
| Unit: 327 X5559563 | 2 br | 2 bath 1 Parking | 1000 sqft | Sold Apr 13, 2022 | $676,000 List: $599,900 |
| Unit: 301 X5534334 | 2 br | 2 bath 1 Parking | 900 sqft | Sold Apr 01, 2022 | $684,900 List: $599,900 |
| Unit: 122 X5541294 | 2 br | 2 bath 1 Parking | 800 sqft | Sold Mar 30, 2022 | $676,000 List: $649,900 |
| Unit: 204 X5522943 | 2 br | 2 bath 1 Parking | 800 sqft | Sold Mar 15, 2022 | $650,000 List: $629,900 |
| Unit: 310 X5497697 | 2 br | 2 bath 1 Parking | 1200 sqft | Sold Feb 24, 2022 | $749,900 List: $749,900 |
| | | | |
| --- | --- | --- | --- |
| Unit: 427 X5794907 | 2 br | 2 bath 1 Parking | 900 sqft | Leased Oct 19, 2022 | $2,750 List: $2,750 |
| Unit: 419 X5758126 | 2 br | 2 bath 1 Parking | 900 sqft | Leased Sep 23, 2022 | $2,300 List: $2,299 |
| Unit: 303 X5461608 | 2 br | 1 bath 0 Parking | 800 sqft | Leased Jan 07, 2022 | $2,100 List: $2,100 |
| Unit: 427 X5388484 | 2 br | 2 bath 1 Parking | 900 sqft | Leased Oct 31, 2021 | $2,500 List: $2,500 |
| Unit: 204 X5327625 | 2 br | 2 bath 0 Parking | 800 sqft | Leased Aug 09, 2021 | $2,250 List: $2,300 |
| Unit: 420 X5307683 | 2 br | 2 bath 1 Parking | 800 sqft | Leased Jul 20, 2021 | $2,400 List: $2,400 |
| Unit: 419 X5122761 | 2 br | 2 bath 1 Parking | 900 sqft | Leased Mar 16, 2021 | $1,850 List: $1,899 |
| Unit: 216 X5086492 | 2 br | 2 bath 1 Parking | 900 sqft | Leased Feb 05, 2021 | $1,995 List: $1,995 |
| Unit: 304 X4961626 | 2 br | 2 bath 1 Parking | 900 sqft | Leased Nov 22, 2020 | $1,800 List: $1,900 |
| Unit: 313 X4915569 | 2 br | 2 bath 1 Parking | 900 sqft | Leased Oct 30, 2020 | $2,000 List: $1,995 |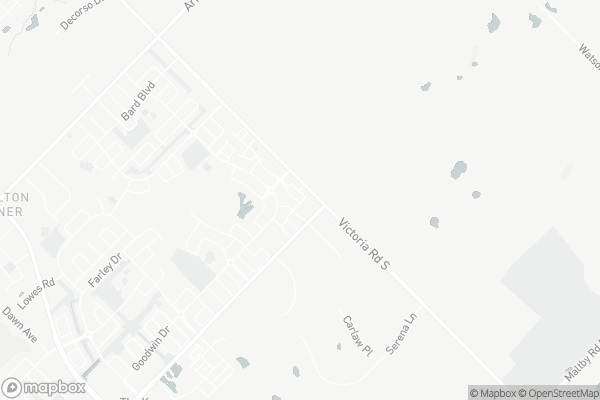 Beaches Alternative Junior School
Elementary: Public
Kimberley Junior Public School
Elementary: Public
Norway Junior Public School
Elementary: Public
St John Catholic School
Elementary: Catholic
Glen Ames Senior Public School
Elementary: Public
Williamson Road Junior Public School
Elementary: Public
Greenwood Secondary School
Secondary: Public
Notre Dame Catholic High School
Secondary: Catholic
St Patrick Catholic Secondary School
Secondary: Catholic
Monarch Park Collegiate Institute
Secondary: Public
Neil McNeil High School
Secondary: Catholic
Malvern Collegiate Institute
Secondary: Public
Hanlon Creek Park

505 Kortright Rd W, Guelph ON

4.29km

Hanlon Dog Park

Silvercreek Park
BMO Bank of Montreal

380 Eramosa Rd, Guelph ON N1E 6R2

8.13km

CIBC Cash Dispenser

80 Imperial Rd S, Guelph ON N1K 2A1

9.2km

Guelph-Imperial & Paisley Branch

975 Paisley Rd, Guelph ON N1K 1X6

9.24km