Property Management Co: First Service Residential

Main Intersection: Waterdown Rd & Mason

Ownership Type: Condo Apt

Smallest Unit: 500

Largest Unit: 500

Style: Apartment

Amenities: Concierge, Exercise Room, Party/Meeting Room

Condominium Corporation #: HSCC - 729
Stats
This building can be found at 1117 Cooke Boulevard, in the neighbourhood of LaSalle, in Burlington, Ontario. Among the nearby neighbourhoods are Freeman, Rose, Brant, Rural Burlington, Tyandaga. 74 new homes are available for sale in Burlington's LaSalle neighbourhood, representing 9.5% of all current listings in the city. In Burlington, the average price for a home in LaSalle is $1,580,839. LaSalle homeowners pay a monthly mortgage of $5,355, 1.1 times less than Burlington's average price for a home. According to the MLS, the average listed property in LaSalle has 1202 sq ft, 2.4 bedrooms, and 2.4 bathrooms. Among the residential properties for sale in the area surrounding 1117 Cooke Boulevard, 10.8% are apartments.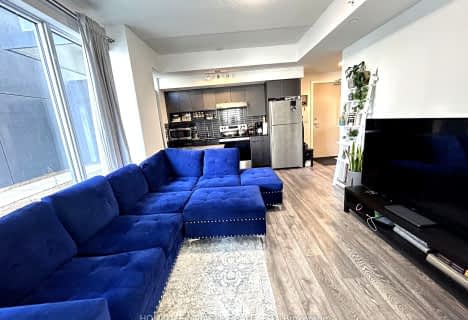 Currently there are no apartments for rent at 1117 Cooke Boulevard. Contact us for this details regarding this building's price history or to see units in nearby buildings.
Car-Dependent
Almost all errands require a car.
Some Transit
Most errands require a car.
Bikeable
Some errands can be accomplished on bike.
| | | | |
| --- | --- | --- | --- |
| Unit: A212 W5946179 | 2 br | 2 bath 1 Parking | 700 sqft | Sold May 19, 2023 | $555,000 List: $559,900 |
| Unit: A402 W6048279 | 1 br | 1 bath 1 Parking | 500 sqft | Sold May 05, 2023 | $520,000 List: $528,000 |
| Unit: A409 W5955967 | 1 br | 1 bath 1 Parking | 600 sqft | Sold Apr 07, 2023 | $502,500 List: $512,000 |
| Unit: A612 W5874643 | 2 br | 1 bath 0 Parking | 700 sqft | Sold Feb 15, 2023 | $555,000 List: $569,000 |
| Unit: A302 W5781216 | 1 br | 1 bath 0 Parking | 500 sqft | Sold Dec 07, 2022 | $484,888 List: $480,000 |
| Unit: A415 W5586783 | 1 br | 1 bath 1 Parking | 600 sqft | Sold Apr 29, 2022 | $560,000 List: $499,000 |
| Unit: A507 W5525118 | 0 br | 1 bath 1 Parking | 500 sqft | Sold Mar 11, 2022 | $500,000 List: $399,000 |
| Unit: A315 W5510347 | 0 br | 1 bath 1 Parking | 0 sqft | Sold Mar 04, 2022 | $485,000 List: $459,900 |
| Unit: 312A W5505681 | 2 br | 2 bath 1 Parking | 1000 sqft | Sold Feb 25, 2022 | $775,000 List: $569,900 |
| Unit: A112 W5444277 | 2 br | 1 bath 1 Parking | 800 sqft | Sold Dec 16, 2021 | $604,990 List: $604,990 |
| | | | |
| --- | --- | --- | --- |
| Unit: A 512 W6040793 | 2 br | 1 bath 1 Parking | 700 sqft | Leased May 26, 2023 | $2,475 List: $2,499 |
| Unit: A407 W5988164 | 1 br | 1 bath 0 Parking | 500 sqft | Leased May 25, 2023 | $1,900 List: $1,900 |
| Unit: 318A W5944411 | 1 br | 1 bath 1 Parking | 600 sqft | Leased Apr 06, 2023 | $2,150 List: $2,175 |
| Unit: 317A W5853924 | 2 br | 2 bath 1 Parking | 800 sqft | Leased Jan 08, 2023 | $2,700 List: $2,700 |
| Unit: A605 W5804335 | 1 br | 1 bath 0 Parking | 500 sqft | Leased Oct 26, 2022 | $2,000 List: $2,000 |
| Unit: A211 W5795589 | 1 br | 1 bath 1 Parking | 500 sqft | Leased Oct 21, 2022 | $1,900 List: $1,900 |
| Unit: A211 W5795589 | 1 br | 1 bath 1 Parking | 500 sqft | Leased Oct 21, 2022 | $1,900 List: $1,900 |
| Unit: A407 W5778605 | 1 br | 1 bath 0 Parking | 500 sqft | Leased Oct 03, 2022 | $1,900 List: $1,900 |
| Unit: A203 W5754843 | 2 br | 2 bath 1 Parking | 700 sqft | Leased Sep 20, 2022 | $2,500 List: $2,500 |
| Unit: A412 W5738631 | 2 br | 2 bath 0 Parking | 900 sqft | Leased Aug 23, 2022 | $2,600 List: $2,600 |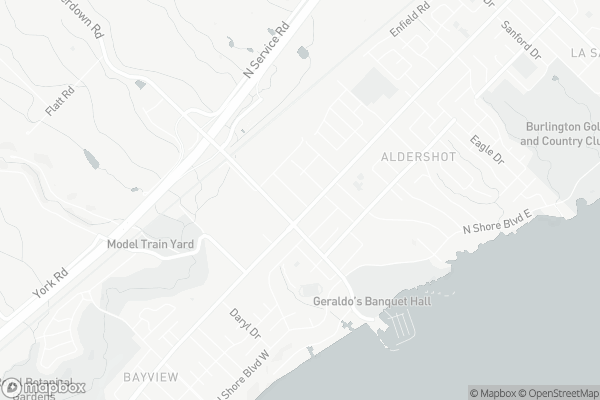 Kings Road Public School
Elementary: Public
ÉÉC Saint-Philippe
Elementary: Catholic
Aldershot Elementary School
Elementary: Public
Glenview Public School
Elementary: Public
Maplehurst Public School
Elementary: Public
Holy Rosary Separate School
Elementary: Catholic
King William Alter Ed Secondary School
Secondary: Public
Thomas Merton Catholic Secondary School
Secondary: Catholic
Aldershot High School
Secondary: Public
Burlington Central High School
Secondary: Public
Sir John A Macdonald Secondary School
Secondary: Public
Cathedral High School
Secondary: Catholic
Busy Bee Variety

100 Plains Road West, Burlington

0.57km

Merchant's convenience

650 Plains Road East, Burlington

2.37km

Fortinos

1059 Plains Road East, Burlington

2.67km
Colio Estate Wines

1059 Plains Road East, Burlington

2.67km

LCBO

Maple Mews Plaza, 1235 Fairview Street, Burlington

3.55km

The Beer Store

1235 Fairview Street, Burlington

3.61km
Russell Williams Family Restaurant

20 Plains Road East, Burlington

0.14km

Tim Hortons

14 Plains Road East, Burlington

0.16km

Tim Hortons

29 Plains Road West, Burlington

0.32km
Plains at Waterdown

Plains Rd E &, Waterdown Road, Burlington

0.18km

MING Tea

159 North Shore Boulevard West, Burlington

0.94km

Peach Coffee Co.

355 Plains Road East, Burlington

1.19km
RBC Royal Bank

15 Plains Road East, Burlington

0.11km

TD Canada Trust Branch and ATM

596 Plains Road East, Burlington

2.14km

President's Choice Financial Pavilion and ATM

1059 Plains Road East, Burlington

2.69km
Circle K

14 Plains Road East, Burlington

0.16km

Esso

14 Plains Road East, Burlington

0.18km

HUSKY

559 Plains Road East, Burlington

1.99km
The Fitness Firm

15 Plains Road West, Burlington

0.24km

Gym on Plains

100 Plains Road West, Burlington

0.55km

Pillars of Wellness

100 Plains Road West # 16, Burlington

0.58km
LaSalle Park

50 North Shore Boulevard East, Burlington

0.69km

Grove Park

Burlington trail

50 North Shore Boulevard West, Burlington

0.81km
Burlington Public Library - Aldershot branch

550 Plains Road East, Burlington

1.94km

Little Free Library

9 Wood Street East, Hamilton

4.14km
Halton Seniors Homecare

185 Plains Road East, Burlington

0.54km

Plainsview Medical Centre and Walk in Clinic

665 Plains Road East, Burlington

2.39km

Maple Mews Pharmacy

11-1235 Fairview Street, Burlington

3.65km
Remedy'sRx - Aldershot Village Pharmacy

18 Plains Road West #2, Burlington

0.24km

PLAINS ROAD WEST PHARMACY

29 Plains Road West, Burlington

0.32km

Plains Rd West Pharmacy (A Compounding Centre)

29 Plains Road West, Burlington

0.32km
White Oak Plaza

175 Plains Road East, Burlington

0.53km

Mapleview Shopping Centre

900 Maple Avenue, Burlington

3.24km

Santa'Ville

900 Maple Avenue, Burlington

3.26km
SilverCity Burlington Cinemas

1250 Brant Street, Burlington

4.33km
Ye Olde Squire

127 Plains Road West, Burlington

0.68km

Pluckers

335 Plains Road East, Burlington

1.09km

Earls Kitchen + Bar

900 Maple Avenue Unit A25, Burlington

3.18km