Property Management Co: First Service Residential

Main Intersection: Waterdown Rd & Mason

Ownership Type: Condo Townhouse

Smallest Unit: 1000

Largest Unit: 1400

Style: Stacked Townhse

Condominium Corporation #: HSC - 726
Stats
This building can be found at 1133 Cooke Boulevard, in the neighbourhood of LaSalle, in Burlington, Ontario. Among the nearby neighbourhoods are Freeman, Rose, Brant, Rural Burlington, Tyandaga. 74 new homes are available for sale in Burlington's LaSalle neighbourhood, representing 9.6% of all current listings in the city. In Burlington, the average price for a home in LaSalle is $1,580,839. LaSalle homeowners pay a monthly mortgage of $5,355, 1.1 times less than Burlington's average price for a home. According to the MLS, the average listed property in LaSalle has 1202 sq ft, 2.4 bedrooms, and 2.4 bathrooms. Among the residential properties for sale in the area surrounding 1133 Cooke Boulevard, 10.8% are apartments.
Currently there are no apartments for sale at 1133 Cooke Boulevard. Contact us for this details regarding this building's price history or to see units in nearby buildings.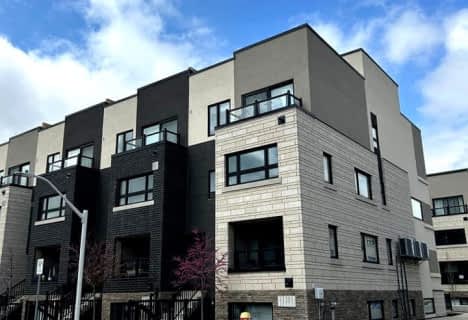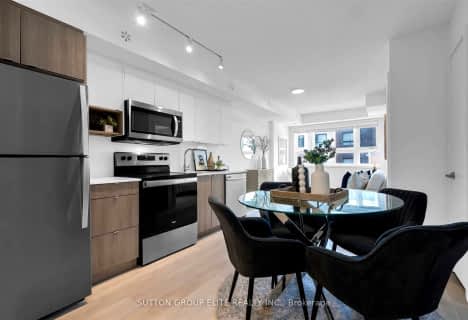 Car-Dependent
Most errands require a car.
Some Transit
Most errands require a car.
Bikeable
Some errands can be accomplished on bike.
| | | | |
| --- | --- | --- | --- |
| Unit: 803 W5943407 | 3 br | 3 bath 0 Parking | 1400 sqft | Sold Apr 13, 2023 | $755,000 List: $769,900 |
| Unit: 802 W5635530 | 2 br | 2 bath 1 Parking | 1000 sqft | Sold Jun 07, 2022 | $710,000 List: $695,000 |
| Unit: 801 W5505981 | 1 br | 1 bath 1 Parking | 500 sqft | Sold Feb 18, 2022 | $522,000 List: $399,000 |
| Unit: 810 W5461024 | 2 br | 2 bath 0 Parking | 1000 sqft | Sold Dec 30, 2021 | $720,000 List: $689,900 |
| Unit: 805 W5236075 | 1 br | 1 bath 0 Parking | 500 sqft | Sold May 21, 2021 | $453,000 List: $449,999 |
| Unit: 807 W5145512 | 2 br | 2 bath 1 Parking | 1400 sqft | Sold May 01, 2021 | $650,000 List: $649,900 |
| | | | |
| --- | --- | --- | --- |
| Unit: 819 W5802700 | 1 br | 1 bath 1 Parking | 500 sqft | Leased Nov 26, 2022 | $1,800 List: $1,800 |
| Unit: 818 W5809681 | 1 br | 1 bath 0 Parking | 500 sqft | Leased Nov 01, 2022 | $1,900 List: $1,950 |
| Unit: 817 W5624932 | 1 br | 1 bath 1 Parking | 500 sqft | Leased Jun 15, 2022 | $1,850 List: $1,850 |
| Unit: 803 W5543812 | 2 br | 3 bath 0 Parking | 1400 sqft | Leased Mar 27, 2022 | $2,800 List: $2,800 |
| Unit: 804 W5397904 | 2 br | 1 bath 1 Parking | 800 sqft | Leased Nov 01, 2021 | $2,200 List: $2,200 |
| Unit: 813 W5252809 | 1 br | 1 bath 0 Parking | 500 sqft | Leased May 31, 2021 | $1,650 List: $1,650 |
| Unit: 117 W5164374 | 1 br | 1 bath 1 Parking | 500 sqft | Leased Mar 26, 2021 | $1,500 List: $1,500 |
| Unit: 818 W5114195 | 1 br | 1 bath 0 Parking | 0 sqft | Leased Feb 22, 2021 | $1,600 List: $1,600 |
| Unit: 809 W5072902 | 1 br | 1 bath 1 Parking | 500 sqft | Leased Feb 12, 2021 | $1,500 List: $1,575 |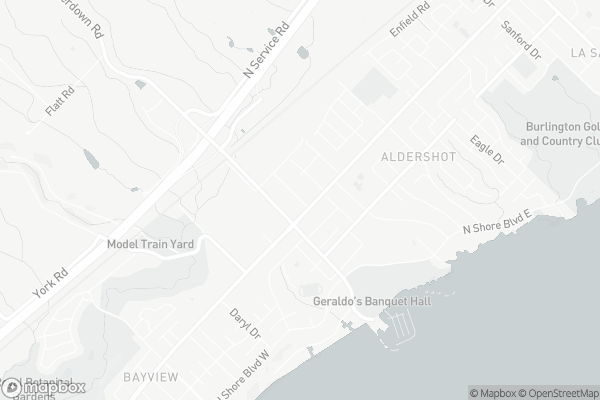 Kings Road Public School
Elementary: Public
ÉÉC Saint-Philippe
Elementary: Catholic
Aldershot Elementary School
Elementary: Public
Glenview Public School
Elementary: Public
Maplehurst Public School
Elementary: Public
Holy Rosary Separate School
Elementary: Catholic
King William Alter Ed Secondary School
Secondary: Public
Thomas Merton Catholic Secondary School
Secondary: Catholic
Aldershot High School
Secondary: Public
Burlington Central High School
Secondary: Public
Sir John A Macdonald Secondary School
Secondary: Public
Cathedral High School
Secondary: Catholic
West Plains Bistro

133 Plains Road E, Burlington, ON L7T 2C4

0.36km

Ye Olde Squire

127 Plains Road W, Burlington, ON L7T 1G1

0.68km

Lord Nelson

650 Plains Road E, Burlington, ON L7T 2E9

2.34km
Peach Coffee Co.

355 Plains Road E, Burlington, ON L7T 4H7

1.19km

McDonald's

623 Plains Road East, Burlington, ON L7T 2E8

2.22km

Starbucks

900 Maple Avenue, Burlington, ON L7S 2J8

3.39km
Shoppers Drug Mart

511 Plains Road E, Burlington, ON L7T 2E2

1.78km

Power Drug Mart

121 King Street E, Hamilton, ON L8N 1A9

5.95km

Rexall

447 Main Street E, Hamilton, ON L8N 1K1

6.34km
Russell Williams Restaurant

20 Plains Road E, Burlington, ON L7T 2B9

0.15km

West Plains Bistro

133 Plains Road E, Burlington, ON L7T 2C4

0.36km

Wendy's

145 Plains Rd. E., Burlington, ON L7T 2C4

0.38km
Mapleview Shopping Centre

900 Maple Avenue, Burlington, ON L7S 2J8

3.24km

Village Square

2045 Pine Street, Burlington, ON L7R 1E9

5.02km

Hamilton City Centre Mall

77 James Street N, Hamilton, ON L8R

5.71km
Fortinos Supermarket

1059 Plains Road E, Burlington, ON L7T 4K1

2.81km

Direct To Home Grocers

1364 Plains Road E, Burlington, ON L7R 3P8

4.02km

Hasty Market

1460 Av Ghent, Burlington, ON L7S 1X7

4.42km
The Beer Store

396 Elizabeth St, Burlington, ON L7R 2L6

4.95km

Liquor Control Board of Ontario

233 Dundurn Street S, Hamilton, ON L8P 4K8

6.75km

LCBO

1149 Barton Street E, Hamilton, ON L8H 2V2

7.01km
Mercedes-Benz Burlington

441 N Service Road, Burlington, ON L7P 0A3

1.8km

Petro Canada

1215 Fairview Street, Burlington, ON L7S 1Y3

3.47km

Esso Gas Bar & Car Wash

1230 Plains Road E, Burlington, ON L7S 1W6

3.53km
SilverCity Burlington Cinemas

1250 Brant Street, Burlington, ON L7P 1G6

4.34km

Cinestarz

460 Brant Street, Unit 3, Burlington, ON L7R 4B6

4.7km

Encore Upper Canada Place Cinemas

460 Brant St, Unit 3, Burlington, ON L7R 4B6

4.7km
Burlington Public Library

2331 New Street, Burlington, ON L7R 1J4

5.9km

Hamilton Public Library

955 King Street W, Hamilton, ON L8S 1K9

6.57km

Health Sciences Library, McMaster University

1280 Main Street, Hamilton, ON L8S 4K1

7.22km
Joseph Brant Hospital

1245 Lakeshore Road, Burlington, ON L7S 0A2

4.13km

St Joseph's Hospital

50 Charlton Avenue E, Hamilton, ON L8N 4A6

6.75km

St Peter's Hospital

88 Maplewood Avenue, Hamilton, ON L8M 1W9

7.21km
Leighland Park

Leighland Rd (Highland Street), Burlington ON

3.55km

The Tug Boat

Kerns Park
RBC Royal Bank

15 Plains Rd E (Waterdown Road), Burlington ON L7T 2B8

0.12km

Localcoin Bitcoin ATM - Hasty Market

29 Plains Rd W, Burlington ON L7T 1E8

0.29km

TD Bank Financial Group

596 Plains Rd E (King Rd.), Burlington ON L7T 2E7

2.12km