Property Management Co: Property Management Guild

Main Intersection: Maple & North Shore

Ownership Type: Condo Apt

Smallest Unit: 900-999

Largest Unit: 900-999

Style: Apartment

Stories: 9

Walk Score: 60

Year Built: 1987

Total Units: 80

Amenities: Car Wash, Exercise Room

Condominium Corporation #: HCP - 135

Maintenance Fees Cover: Water

Owner Pays: Hydro, Heat, Air Conditioning
Building 1225 North Shore Boulevard East is situated in the neighbourhood of Brant and is located in Burlington, L7S 1Z6 . Additionally, there are neighbourhoods such Mountainside, Tyandaga, Rose, Freeman, Brant Hills in the immediate vicinity. In the Brant neighbourhood, 110 new homes are available for sale, which represents 12.6% of Burlington's total 870 homes currently listed. Brant homeowners pay a monthly mortgage of $4,726, based on an average asking price of $1,395,089, 1.1 times less than Burlington's average list price of $1,505,809. The average listed property in Brant is 1012 sq ft, has 1.7 bedrooms, and 1.8 bathrooms. In the area around 1225 North Shore Boulevard East, 22.7% of the homes for sale are apartments.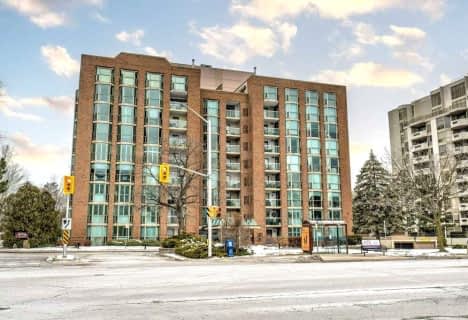 Currently there are no apartments for rent at 1225 North Shore Boulevard East. Contact us for this details regarding this building's price history or to see units in nearby buildings.
Car-Dependent
Almost all errands require a car.
Some Transit
Most errands require a car.
Very Bikeable
Most errands can be accomplished on bike.
| | | | |
| --- | --- | --- | --- |
| Unit: 202 W5860547 | 1 br | 1 bath 0 Parking | 800-899 sqft | Sold Mar 20, 2023 | $535,000 List: $559,999 |
| Unit: 601 W5911501 | 2 br | 2 bath 0 Parking | 1000-1199 sqft | Sold Feb 23, 2023 | $604,600 List: $589,000 |
| Unit: 806 W5733667 | 2 br | 1 bath 0 Parking | 900-999 sqft | Sold Aug 22, 2022 | $570,000 List: $584,999 |
| Unit: 305 W5469424 | 2 br | 2 bath 0 Parking | 1000-1199 sqft | Sold Jan 17, 2022 | $735,000 List: $599,000 |
| Unit: 308 W5440952 | 1 br | 1 bath 0 Parking | 800-899 sqft | Sold Dec 06, 2021 | $539,000 List: $549,900 |
| Unit: 302 W4935667 | 1 br | 1 bath 0 Parking | 900-999 sqft | Sold Feb 20, 2021 | $515,000 List: $522,900 |
| Unit: 204 W4972887 | 1 br | 1 bath 0 Parking | 900-999 sqft | Sold Dec 20, 2020 | $450,000 List: $499,000 |
| Unit: 510 W4937007 | 2 br | 2 bath 0 Parking | 1200-1399 sqft | Sold Oct 14, 2020 | $598,500 List: $599,900 |
| Unit: 105 W4903554 | 2 br | 2 bath 1 Parking | 1000-1199 sqft | Sold Sep 21, 2020 | $550,000 List: $569,000 |
| Unit: 301 W4856122 | 2 br | 2 bath 1 Parking | 1200-1399 sqft | Sold Aug 27, 2020 | $625,000 List: $595,000 |
| | | | |
| --- | --- | --- | --- |
| Unit: 603 W5861395 | 1 br | 1 bath 1 Parking | 700-799 sqft | Leased Feb 16, 2023 | $2,275 List: $2,275 |
| Unit: 701 W5848568 | 2 br | 2 bath 1 Parking | 1200-1399 sqft | Leased Dec 23, 2022 | $2,700 List: $2,750 |
| Unit: 701 W5848568 | 2 br | 2 bath 1 Parking | 1200-1399 sqft | Leased Dec 23, 2022 | $2,700 List: $2,750 |
| Unit: 102 W5806051 | 1 br | 1 bath 0 Parking | 900-999 sqft | Leased Nov 11, 2022 | $2,250 List: $2,300 |
| Unit: 603 W5744550 | 1 br | 1 bath 1 Parking | 700-799 sqft | Leased Oct 18, 2022 | $2,275 List: $2,275 |
| Unit: 603 W4948182 | 1 br | 1 bath 0 Parking | 700-799 sqft | Leased Dec 04, 2020 | $1,975 List: $1,975 |
| Unit: 701 W4976443 | 2 br | 2 bath 1 Parking | 1200-1399 sqft | Leased Nov 13, 2020 | $2,400 List: $2,400 |
| Unit: 701 W4976443 | 2 br | 2 bath 1 Parking | 1200-1399 sqft | Leased Nov 13, 2020 | $2,400 List: $2,400 |
| Unit: 208 W4364367 | 2 br | 3 bath 0 Parking | 1400-1599 sqft | Leased May 10, 2019 | $2,345 List: $2,345 |
| Unit: 803 W4151380 | 1 br | 1 bath 1 Parking | 900-999 sqft | Leased Jul 11, 2018 | $1,650 List: $1,650 |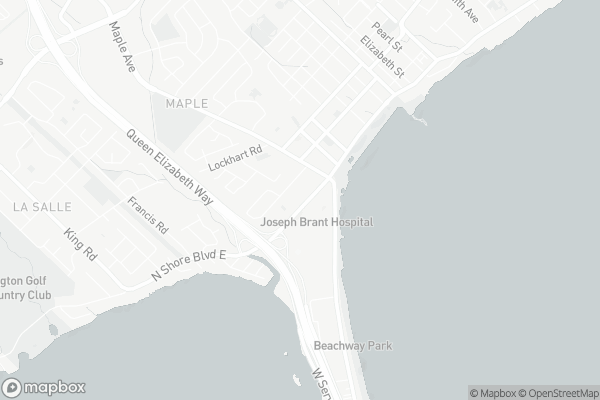 Kings Road Public School
Elementary: Public
École élémentaire Renaissance
Elementary: Public
Burlington Central Elementary School
Elementary: Public
St Johns Separate School
Elementary: Catholic
Central Public School
Elementary: Public
Tom Thomson Public School
Elementary: Public
Gary Allan High School - SCORE
Secondary: Public
Gary Allan High School - Bronte Creek
Secondary: Public
Thomas Merton Catholic Secondary School
Secondary: Catholic
Gary Allan High School - Burlington
Secondary: Public
Burlington Central High School
Secondary: Public
Assumption Roman Catholic Secondary School
Secondary: Catholic
Loch-Side

1455 Lakeshore Road, Burlington, ON L7S 2J1

0.91km

Dimario's Trattoria

1455 Lakeshore Road, Unit G12, Burlington, ON L7S 2J1

0.91km

Pepperwood Bistro

1455 Lakeshore Road, Burlington, ON L7S 2J1

0.93km
Coffee Culture

390 Brant Street, Burlington, ON L7R 4J4

0.96km

The Tea Room

1455 Elgin Street, Burlington, ON

0.87km

Lakeshore Coffee House

2007 Lakeshore Road, Burlington, ON L7R 1A1

1.01km
Shoppers Drug Mart

511 Plains Road E, Burlington, ON L7T 2E2

2.61km

Shoppers Drug Mart

4524 New Street, Burlington, ON L7L 6B1

6.81km

Shoppers Drug Mart

3505 Upper Middle Road, Burlington, ON L7M 4C6

6.78km
Spencer's at the Waterfront

1340 Lakeshore Rd, Burlington, ON L7S 1B1

0.37km

Bocconcino Bakery And Market

414 Locust Street, Burlington, ON L7S 1T7

0.86km

Loch-Side

1455 Lakeshore Road, Burlington, ON L7S 2J1

0.91km
Village Square

2045 Pine Street, Burlington, ON L7R 1E9

1.19km

Mapleview Shopping Centre

900 Maple Avenue, Burlington, ON L7S 2J8

1.58km

Burlington Centre

777 Guelph Line, Suite 210, Burlington, ON L7R 3N2

3.29km
Food Basics

5353 Lakeshore Road, Burlington, ON L7L 1C8

0.95km

Bob's NoFrills

571 Brant Street, Burlington, ON L7R 2G6

1.32km

Hasty Market

1460 Av Ghent, Burlington, ON L7S 1X7

1.66km
The Beer Store

396 Elizabeth St, Burlington, ON L7R 2L6

1.09km

Liquor Control Board of Ontario

5111 New Street, Burlington, ON L7L 1V2

7.13km

LCBO

1149 Barton Street E, Hamilton, ON L8H 2V2

7.38km
Locust Esso

1447 Lakeshore Rd, Burlington, ON L7S 1B3

0.85km

Circle K

1447 Lakeshore Road, Burlington, ON L7S 1B3

0.85km

King Car Wash

1448 Grahams Lane, Burlington, ON L7S 1W3

1.79km
Cinestarz

460 Brant Street, Unit 3, Burlington, ON L7R 4B6

1.03km

Encore Upper Canada Place Cinemas

460 Brant St, Unit 3, Burlington, ON L7R 4B6

1.03km

SilverCity Burlington Cinemas

1250 Brant Street, Burlington, ON L7P 1G6

3.56km
Burlington Public Library

2331 New Street, Burlington, ON L7R 1J4

2.27km

Burlington Public Libraries & Branches

676 Appleby Line, Burlington, ON L7L 5Y1

6.86km

Hamilton Public Library

955 King Street W, Hamilton, ON L8S 1K9

10.12km
Joseph Brant Hospital

1245 Lakeshore Road, Burlington, ON L7S 0A2

0.15km

St Peter's Hospital

88 Maplewood Avenue, Hamilton, ON L8M 1W9

8.6km

St Joseph's Hospital

50 Charlton Avenue E, Hamilton, ON L8N 4A6

9.32km
Spencer Smith Park

1400 Lakeshore Rd (Maple), Burlington ON L7S 1Y2

0.46km

Apeldoorn park

Lansdown Park

3470 Hannibal Rd (Palmer Road), Burlington ON L7M 1Z6

6.06km
TD Bank Financial Group

701 Guelph Line (Prospect), Burlington ON L7R 3M7

3.13km

RBC Royal Bank

3030 Mainway, Burlington ON L7M 1A3

4.38km

Scotiabank

3455 Fairview St, Burlington ON L7N 2R4

4.77km