Property Management Co: City Sites Property Management

Main Intersection: Hurontario/Hillcrest

Ownership Type: Condo Apt

Smallest Unit: 800-899

Largest Unit: 1000-1199

Style: Apartment

Stories: 22

Walk Score: 81

Transit Score: 67

Year Built: 1990

Total Units: 341

Amenities: Concierge, Exercise Room

Condominium Corporation #: PCC - 420

Maintenance Fees Cover: Heat, Water

Owner Pays: Hydro, Air Conditioning
This building can be found at 115 Hillcrest Avenue, in the neighbourhood of Cooksville, in Mississauga, Ontario. Among the nearby neighbourhoods are Mavis Erindale, Mineola, Fairview, Mississauga Valleys, Lorne Park. 106 new homes are available for sale in Mississauga's Cooksville neighbourhood, representing 4% of all current listings in the city. In Mississauga, the average price for a home in Cooksville is $1,355,184. Cooksville homeowners pay a monthly mortgage of $4,591, 1.2 times less than Mississauga's average price for a home. According to the MLS, the average listed property in Cooksville has 489 sq ft, 1.7 bedrooms, and 1.8 bathrooms. Among the residential properties for sale in the area surrounding 115 Hillcrest Avenue, 17% are apartments.
2 bath
2 bed
1000-1199 sqft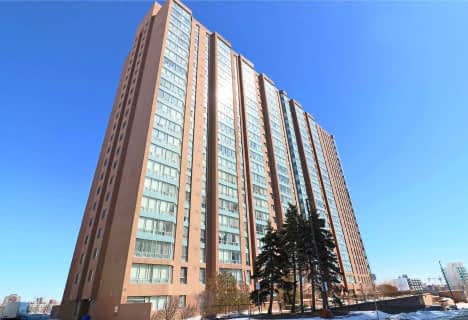 1 bath
2 bed
900-999 sqft
Very Walkable
Most errands can be accomplished on foot.
Good Transit
Some errands can be accomplished by public transportation.
Bikeable
Some errands can be accomplished on bike.
| | | | |
| --- | --- | --- | --- |
| Unit: 1804 W5929249 | 2 br | 2 bath 1 Parking | 1000-1199 sqft | Sold Mar 07, 2023 | $635,000 List: $678,800 |
| Unit: 1004 W5856025 | 2 br | 2 bath 1 Parking | 1000-1199 sqft | Sold Feb 21, 2023 | $625,000 List: $649,999 |
| Unit: 404 W5862764 | 2 br | 2 bath 0 Parking | 1000-1199 sqft | Sold Jan 27, 2023 | $605,000 List: $625,000 |
| Unit: 1601 W5860841 | 2 br | 1 bath 0 Parking | 900-999 sqft | Sold Jan 16, 2023 | $559,000 List: $568,000 |
| Unit: Ph06 W5783215 | 1 br | 1 bath 0 Parking | 900-999 sqft | Sold Oct 31, 2022 | $532,000 List: $549,900 |
| Unit: 505 W5795033 | 2 br | 1 bath 1 Parking | 900-999 sqft | Sold Oct 17, 2022 | $590,000 List: $599,900 |
| Unit: 2106 W5699975 | 2 br | 1 bath 1 Parking | 900-999 sqft | Sold Aug 19, 2022 | $545,000 List: $569,900 |
| Unit: 1101 W5631475 | 2 br | 1 bath 1 Parking | 900-999 sqft | Sold Jun 24, 2022 | $605,000 List: $649,900 |
| Unit: 501 W5587659 | 1 br | 1 bath 1 Parking | 900-999 sqft | Sold May 06, 2022 | $625,000 List: $599,000 |
| Unit: 1813 W5552353 | 2 br | 2 bath 1 Parking | 900-999 sqft | Sold Apr 01, 2022 | $700,000 List: $649,900 |
| | | | |
| --- | --- | --- | --- |
| Unit: 1207 W5951529 | 2 br | 1 bath 1 Parking | 800-899 sqft | Leased Mar 10, 2023 | $2,600 List: $2,600 |
| Unit: 906 W5876954 | 1 br | 1 bath 1 Parking | 900-999 sqft | Leased Mar 09, 2023 | $2,830 List: $2,900 |
| Unit: 902 W5840333 | 1 br | 1 bath 0 Parking | 900-999 sqft | Leased Dec 08, 2022 | $2,600 List: $2,500 |
| Unit: 607 W5781950 | 1 br | 1 bath 0 Parking | 900-999 sqft | Leased Oct 30, 2022 | $2,400 List: $2,400 |
| Unit: 607 W5781950 | 1 br | 1 bath 0 Parking | 900-999 sqft | Leased Oct 30, 2022 | $2,400 List: $2,400 |
| Unit: Ph8 W5774918 | 1 br | 1 bath 1 Parking | 900-999 sqft | Leased Oct 01, 2022 | $2,500 List: $2,500 |
| Unit: 2011 W5651171 | 2 br | 2 bath 0 Parking | 900-999 sqft | Leased Jun 09, 2022 | $2,500 List: $2,500 |
| Unit: 907 W5642445 | 2 br | 1 bath 1 Parking | 900-999 sqft | Leased Jun 06, 2022 | $2,500 List: $2,400 |
| Unit: 1214 W5612580 | 2 br | 1 bath 1 Parking | 900-999 sqft | Leased May 26, 2022 | $2,550 List: $2,600 |
| Unit: 1207 W5627598 | 2 br | 1 bath 0 Parking | 800-899 sqft | Leased May 25, 2022 | $2,350 List: $2,350 |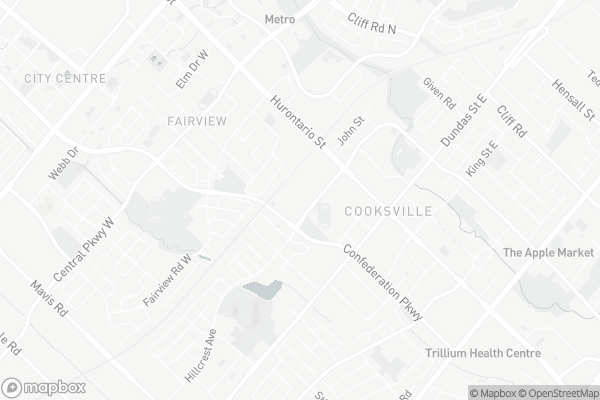 Elm Drive (Elementary)
Elementary: Public
St Philip Elementary School
Elementary: Catholic
Father Daniel Zanon Elementary School
Elementary: Catholic
Thornwood Public School
Elementary: Public
Bishop Scalabrini School
Elementary: Catholic
Chris Hadfield P.S. (Elementary)
Elementary: Public
T. L. Kennedy Secondary School
Secondary: Public
John Cabot Catholic Secondary School
Secondary: Catholic
The Woodlands Secondary School
Secondary: Public
Applewood Heights Secondary School
Secondary: Public
St Martin Secondary School
Secondary: Catholic
Father Michael Goetz Secondary School
Secondary: Catholic
Arya Supermarket

3050 Confederation Parkway, Mississauga

0.41km

Fanery"s Convenience Store

3085 Hurontario Street, Mississauga

0.42km

Charlie's West Indian Food Mart

3057 Hurontario Street, Mississauga

0.51km
LCBO

25 Hillcrest Avenue, Mississauga

0.28km

The Beer Store

3154 Hurontario Street, Mississauga

0.31km

Wine Rack

1585 Mississauga Valley Boulevard, Mississauga

1.27km
Ounje Naija

145 Hillcrest Avenue, Mississauga

0.08km

Shawarma Way

33 Hillcrest Avenue A, Mississauga

0.24km

Mooonrice Restaurant

3050 Confederation Parkway Unit 109, Mississauga

0.36km
Sham Shisha Cafe

33 Hillcrest Avenue B, Mississauga

0.24km

Happy Cake House

3085 Hurontario Street Unit 22, Mississauga

0.47km

Las Delicias

59 A Dundas Street West, Mississauga

0.5km
Scotiabank

3295 Kirwin Avenue, Mississauga

0.4km

Hwy 10 & Kirwin

3295 Kirwin Avenue, Mississauga

0.41km

CIBC Branch with ATM

5 Dundas Street East, Mississauga

0.6km
Esso

3445 Hurontario Street, Mississauga

0.97km

Circle K

3445 Hurontario Street, Mississauga

0.98km

Shell

354 Dundas Street East, Mississauga

1.54km
Meditation, Mississauga

135 Hillcrest Avenue, Mississauga

0.13km

Yoga Shailey

155 Hillcrest Avenue, Mississauga

0.14km

BodyBe Yoga & Pilates Wellness Studio

108 Agnes Street, Mississauga

0.4km
Sgt David Yakichuk Park

Fairview Park

Fairview Park

3300 Palgrave Road, Mississauga

0.51km
Cooksville Library

212-3024 Hurontario Street, Mississauga

0.52km

Hazel McCallion Central Library

301 Burnhamthorpe Road West, Mississauga

1.75km

Mississauga Valley Library

1275 Mississauga Valley Boulevard, Mississauga

1.78km
Esmar Nursing and Community Care Agency Inc.

25 Agnes Street #2, Mississauga

0.47km

Dundas 165 Medical Care

165 Dundas Street West #105, Mississauga

0.48km

Eapen-John Reena

165 Dundas Street West, Mississauga

0.49km
Confederation Drug Store

3050 Confederation Pkwy, Mississauga

0.37km

Agnes Medical Pharmacy

3-25 Agnes Street, Mississauga

0.45km

Sadia's Pharmacy

3038 Hurontario Street, Mississauga

0.46km
Equity Square Building

3085 Hurontario Street, Mississauga

0.43km

JM Communication

3085 Hurontario Street, Mississauga

0.46km

Centre City Capital Ltd

33 Dundas Street East, Mississauga

0.68km
Untitled Spaces at Square One

Square One, 242 Rathburn Road West Suite 208, Mississauga

2.39km

Imax

Cineplex Cinemas Mississauga

309 Rathburn Road West, Mississauga

2.54km
Fred's Kitchen

2515 Hurontario Street, Mississauga

0.82km

Bar 4 U

35 King Street East, Mississauga

0.84km

The Wave Bar and Lounge

285 Enfield Place Unit R100, Mississauga

1.44km