Property Management Co: Del Property Management

Main Intersection: Burnhamthorpe/Duke O

Ownership Type: Condo Apt

Smallest Unit: 700

Largest Unit: 1000

Style: Apartment

Amenities: Concierge

Condominium Corporation #: PSCC - 766
Stats
This building can be found at 220 Burnhamthorpe Road East, in the neighbourhood of City Centre, in Mississauga, Ontario. Among the nearby neighbourhoods are Northeast, Fairview, Mississauga Valleys, Mavis Erindale, Cooksville. 755 new homes are available for sale in Mississauga's City Centre neighbourhood, representing 18.9% of all current listings in the city. In Mississauga, the average price for a home in City Centre is $674,062. City Centre homeowners pay a monthly mortgage of $2,283, 2.2 times less than Mississauga's average price for a home. According to the MLS, the average listed property in City Centre has 776 sq ft, 1.6 bedrooms, and 1.7 bathrooms. Among the residential properties for sale in the area surrounding 220 Burnhamthorpe Road East, 34.4% are apartments.
Currently there are no apartments for sale at 220 Burnhamthorpe Road East. Contact us for this details regarding this building's price history or to see units in nearby buildings.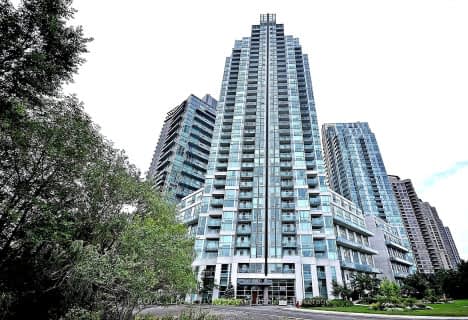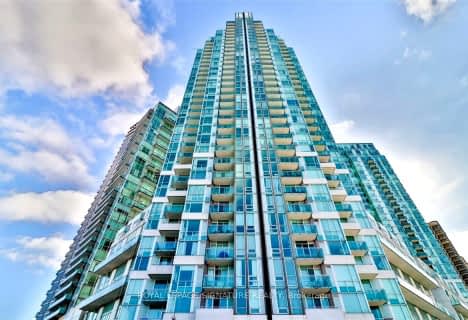 Car-Dependent
Most errands require a car.
Excellent Transit
Most errands can be accomplished by public transportation.
Bikeable
Some errands can be accomplished on bike.
| | | | |
| --- | --- | --- | --- |
| Unit: 921 W5970587 | 1 br | 2 bath 1 Parking | 700 sqft | Sold May 01, 2023 | $611,000 List: $639,900 |
| Unit: 1710 W5927401 | 1 br | 2 bath 1 Parking | 700 sqft | Sold Apr 11, 2023 | $593,000 List: $609,000 |
| Unit: 1206 W5661571 | 1 br | 2 bath 0 Parking | 600 sqft | Sold Aug 18, 2022 | $583,700 List: $589,800 |
| Unit: 603 W5608028 | 0 br | 1 bath 1 Parking | 0 sqft | Sold Jun 07, 2022 | $447,500 List: $460,000 |
| Unit: 1105 W5502026 | 1 br | 2 bath 1 Parking | 600 sqft | Sold Feb 20, 2022 | $751,000 List: $599,900 |
| Unit: 1904 W5478068 | 2 br | 2 bath 1 Parking | 700 sqft | Sold Jan 26, 2022 | $735,000 List: $599,990 |
| Unit: 3207 W5392360 | 2 br | 3 bath 1 Parking | 1000 sqft | Sold Oct 10, 2021 | $757,000 List: $650,000 |
| Unit: Lph05 W5351589 | 2 br | 2 bath 2 Parking | 1200 sqft | Sold Sep 10, 2021 | $765,000 List: $799,900 |
| Unit: Lph05 W5351589 | 2 br | 2 bath 2 Parking | 1200 sqft | Sold Sep 10, 2021 | $765,000 List: $799,900 |
| Unit: 1510 W5213043 | 1 br | 2 bath 1 Parking | 700 sqft | Sold May 10, 2021 | $545,000 List: $549,000 |
| | | | |
| --- | --- | --- | --- |
| Unit: 606 W7056320 | 1 br | 1 bath 1 Parking | 500 sqft | Leased Nov 19, 2023 | $2,500 List: $2,600 |
| Unit: 403 W6208848 | 1 br | 1 bath 1 Parking | 500 sqft | Leased Jul 19, 2023 | $2,300 List: $2,300 |
| Unit: 2104 W6626534 | 1 br | 2 bath 0 Parking | 700 sqft | Leased Jul 06, 2023 | $2,650 List: $2,650 |
| Unit: 1003 W6086336 | 2 br | 2 bath 1 Parking | 800 sqft | Leased Jun 30, 2023 | $3,200 List: $3,200 |
| Unit: 3303 W6111016 | 2 br | 2 bath 0 Parking | 1000 sqft | Leased Jun 14, 2023 | $3,250 List: $3,200 |
| Unit: 1907 W6054509 | 1 br | 2 bath 0 Parking | 700 sqft | Leased May 04, 2023 | $2,700 List: $2,700 |
| Unit: 802 W6039477 | 2 br | 2 bath 0 Parking | 800 sqft | Leased Apr 25, 2023 | $2,950 List: $2,900 |
| Unit: 2201 W5996861 | 1 br | 2 bath 1 Parking | 700 sqft | Leased Apr 20, 2023 | $2,600 List: $2,600 |
| Unit: 307 W5888793 | 1 br | 2 bath 1 Parking | 900 sqft | Leased Mar 02, 2023 | $2,700 List: $2,700 |
| Unit: Lph05 W5844415 | 2 br | 2 bath 1 Parking | 1200 sqft | Leased Jan 06, 2023 | $3,300 List: $3,300 |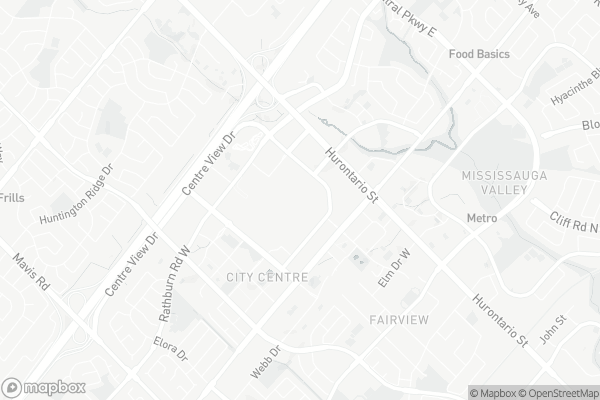 Sts. Peter & Paul Catholic School
Elementary: Catholic
St. Charles Garnier School
Elementary: Catholic
Corpus Christi School
Elementary: Catholic
St Pio of Pietrelcina Elementary School
Elementary: Catholic
Fairview Public School
Elementary: Public
Bishop Scalabrini School
Elementary: Catholic
T. L. Kennedy Secondary School
Secondary: Public
John Cabot Catholic Secondary School
Secondary: Catholic
The Woodlands Secondary School
Secondary: Public
Philip Pocock Catholic Secondary School
Secondary: Catholic
Father Michael Goetz Secondary School
Secondary: Catholic
St Francis Xavier Secondary School
Secondary: Catholic
Earls Kitchen + Bar

100 City Center Drive, Unit 1-101, Mississauga, ON L5B 2C9

0.06km

Reds

100 City Centre Drive, Unit #2-815, Square One, Mississauga, ON L5B 2C9

0.17km

Moxies

100 City Centre Dr, Unit 2, Mississauga, ON L5B 2C9

0.25km
PappaRoti

100 City Centre Drive, Unit 1106, Mississauga, ON L5B 2C9

0.04km

Tim Hortons

100 City Centre Drive, Mississauga, ON L5B 2C9

0.05km

Tao Tea Leaf Mississauga

100 City Centre Dr, Mississauga, ON L5B 2C9

0.1km
Shoppers Drug Mart

100 City Centre Drive, Unit 1-745, Mississauga, ON L5B 2C9

0.22km

Parkside Pharmacy

4062 Confederation Parkway, Mississauga, ON L5B

0.91km

Square Care Medical Centre

550 Arbutus Way, Mississauga, ON L5B 3M8

0.97km
PappaRoti

100 City Centre Drive, Unit 1106, Mississauga, ON L5B 2C9

0.04km

Taco Bell

100 City Centre Drive, Mississauga, ON L5B 2C9

0.05km

Tim Hortons

100 City Centre Drive, Mississauga, ON L5B 2C9

0.05km
Square One

100 City Centre Dr, Mississauga, ON L5B 2C9

0.08km

Iona Square

1585 Mississauga Valley Boulevard, Mississauga, ON L5A 3W9

1.21km

Central Parkway Mall

377 Burnhamthorpe Road E, Mississauga, ON L5A 3Y1

1.53km
Whole Foods Market

155 Square One Dr, Square One, Mississauga, ON L5B 0E2

0.39km

Rabba Fine Foods

4070 Living Arts Drive, Mississauga, ON L5B 4N3

0.69km

Metro

1585 Mississauga Valley Blvd, Mississauga, ON L5A 3W9

1.26km
LCBO

65 Square One Drive, Mississauga, ON L5B 1M2

0.47km

Scaddabush

209 Rathburn Road West, Mississauga, ON L5B 4E5

0.6km

LCBO

5035 Hurontario Street, Unit 9, Mississauga, ON L4Z 3X7

1.91km
Certigard (Petro-Canada)

3680 Hurontario Street, Mississauga, ON L5B 1P3

0.5km

Petro-Canada

3680 Hurontario Street, Mississauga, ON L5B 1P3

0.5km

JAG Plumbing

2222 S Sheridan Way, Unit 120, Mississauga, ON L5J 2M4

0.53km
Cineplex Odeon Corporation

100 City Centre Drive, Mississauga, ON L5B 2C9

0.2km

Cineplex Cinemas Mississauga

309 Rathburn Road W, Mississauga, ON L5B 4C1

0.32km

Cinéstarz

377 Burnhamthorpe Road E, Mississauga, ON L4Z 1C7

1.58km
Central Library

301 Burnhamthorpe Road W, Mississauga, ON L5B 3Y3

0.72km

Mississauga Valley Community Centre & Library

1275 Mississauga Valley Boulevard, Mississauga, ON L5A 3R8

1.46km

Cooksville Branch Library

3024 Hurontario Street, Mississauga, ON L5B 4M4

2.4km
Fusion Hair Therapy

33 City Centre Drive, Suite 680, Mississauga, ON L5B 2N5

0.21km

Pinewood Medical Centre

1471 Hurontario Street, Mississauga, ON L5G 3H5

4.96km

The Credit Valley Hospital

2200 Eglinton Avenue W, Mississauga, ON L5M 2N1

6.28km
Mississauga Valley Park

1275 Mississauga Valley Blvd, Mississauga ON L5A 3R8

1.41km

Staghorn Woods Park

855 Ceremonial Dr, Mississauga ON

3.17km

Hewick Meadows

Mississauga Rd. & 403, Mississauga ON

4.44km
TD Bank Financial Group

100 City Centre Dr (in Square One Shopping Centre), Mississauga ON L5B 2C9

0.02km

Scotiabank

3295 Kirwin Ave, Mississauga ON L5A 4K9

2.01km

RBC Royal Bank

2 Dundas St W (Hurontario St), Mississauga ON L5B 1H3

2.52km