Property Management Co: Synapse Property Management Inc. Tel 416-830-4857

Main Intersection: Dundas & Mavis

Ownership Type: Condo Apt

Smallest Unit: 1600

Largest Unit: 1600

Style: 3-Storey

Amenities: Bbqs Allowed, Visitor Parking

Condominium Corporation #: PSCC - 737
Stats
Building 3030 Breakwater Court is situated in the neighbourhood of Cooksville and is located in Mississauga, L5B 4N5 . Additionally, there are neighbourhoods such Mavis Erindale, Mineola, Fairview, Mississauga Valleys, Lorne Park in the immediate vicinity. In the Cooksville neighbourhood, 157 new homes are available for sale, which represents 3.9% of Mississauga's total 3992 homes currently listed. Cooksville homeowners pay a monthly mortgage of $3,037, based on an average asking price of $896,368, 1.7 times less than Mississauga's average list price of $1,498,833. The average listed property in Cooksville is 829 sq ft, has 2.1 bedrooms, and 1.9 bathrooms. In the area around 3030 Breakwater Court, 21% of the homes for sale are apartments.
Currently there are no apartments for rent at 3030 Breakwater Court. Contact us for this details regarding this building's price history or to see units in nearby buildings.
Car-Dependent
Almost all errands require a car.
Good Transit
Some errands can be accomplished by public transportation.
Very Bikeable
Most errands can be accomplished on bike.
| | | | |
| --- | --- | --- | --- |
| Unit: 196 W5981097 | 3 br | 3 bath 1 Parking | 1600 sqft | Sold Mar 31, 2023 | $907,500 List: $928,800 |
| Unit: 14 W5799453 | 3 br | 3 bath 1 Parking | 1400 sqft | Sold Jan 13, 2023 | $908,200 List: $929,000 |
| Unit: 317 W5774631 | 3 br | 2 bath 1 Parking | 1200 sqft | Sold Oct 05, 2022 | $798,000 List: $799,000 |
| Unit: 64 W5559562 | 3 br | 2 bath 1 Parking | 1000 sqft | Sold Apr 08, 2022 | $860,786 List: $790,000 |
| Unit: 335 W5527215 | 3 br | 2 bath 1 Parking | 1200 sqft | Sold Mar 14, 2022 | $1,015,000 List: $899,900 |
| Unit: 325 W5523168 | 3 br | 2 bath 1 Parking | 1200 sqft | Sold Mar 09, 2022 | $1,030,000 List: $899,000 |
| Unit: 30 W5510414 | 2 br | 3 bath 1 Parking | 1400 sqft | Sold Mar 03, 2022 | $1,001,000 List: $749,000 |
| Unit: 328 W5505896 | 3 br | 2 bath 1 Parking | 1000 sqft | Sold Feb 18, 2022 | $999,999 List: $949,990 |
| Unit: U# 30 W5482253 | 3 br | 3 bath 1 Parking | 1600 sqft | Sold Jan 28, 2022 | $1,140,000 List: $939,900 |
| Unit: 291 W5459480 | 3 br | 3 bath 1 Parking | 1600 sqft | Sold Dec 29, 2021 | $1,070,511 List: $879,511 |
| | | | |
| --- | --- | --- | --- |
| Unit: 288 W6747774 | 3 br | 3 bath 2 Parking | 1600 sqft | Leased Sep 22, 2023 | $3,400 List: $3,400 |
| Unit: 312 W6058976 | 3 br | 2 bath 1 Parking | 1200 sqft | Leased Jun 27, 2023 | $3,100 List: $3,100 |
| Unit: 174 W6054892 | 3 br | 3 bath 2 Parking | 1600 sqft | Leased Jun 12, 2023 | $3,400 List: $3,400 |
| Unit: 271 W6090308 | 3 br | 2 bath 1 Parking | 1400 sqft | Leased Jun 06, 2023 | $3,000 List: $3,000 |
| Unit: 171 W6030721 | 3 br | 2 bath 1 Parking | 1400 sqft | Leased Apr 27, 2023 | $3,000 List: $3,000 |
| Unit: #276 W5956497 | 3 br | 3 bath 1 Parking | 1600 sqft | Leased Mar 15, 2023 | $3,300 List: $3,150 |
| Unit: 284 R W5889729 | 1 br | 1 bath 0 Parking | 0 sqft | Leased Feb 18, 2023 | $1,000 List: $1,000 |
| Unit: 274 W5874789 | 3 br | 3 bath 1 Parking | 1600 sqft | Leased Feb 13, 2023 | $3,100 List: $3,100 |
| Unit: 84 W5872238 | 3 br | 2 bath 1 Parking | 1200 sqft | Leased Jan 23, 2023 | $2,950 List: $2,950 |
| Unit: 288 W5843733 | 3 br | 3 bath 2 Parking | 1600 sqft | Leased Dec 19, 2022 | $3,150 List: $3,150 |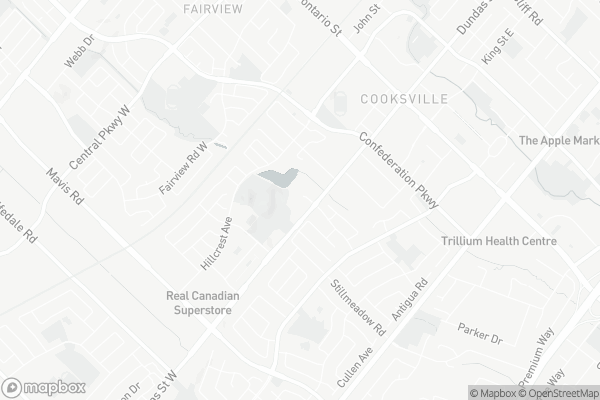 Elm Drive (Elementary)
Elementary: Public
Mary Fix Catholic School
Elementary: Catholic
St Philip Elementary School
Elementary: Catholic
Father Daniel Zanon Elementary School
Elementary: Catholic
Cashmere Avenue Public School
Elementary: Public
Floradale Public School
Elementary: Public
T. L. Kennedy Secondary School
Secondary: Public
John Cabot Catholic Secondary School
Secondary: Catholic
The Woodlands Secondary School
Secondary: Public
St Martin Secondary School
Secondary: Catholic
Port Credit Secondary School
Secondary: Public
Father Michael Goetz Secondary School
Secondary: Catholic
Kabul Farms Supermarket

255 Dundas Street West, Mississauga

0.24km

Arya Supermarket

3050 Confederation Parkway, Mississauga

0.57km

Al Marwa Halal Meat & Groceries

40 Dundas Street West, Mississauga

0.87km
LCBO

3020 Elmcreek Road, Mississauga

0.84km

Wine Rack

3045 Mavis Road, Mississauga

0.98km

LCBO

25 Hillcrest Avenue, Mississauga

1.02km
Al-Omda Dundas Lounge

255 Dundas Street West Unit 1, Mississauga

0.19km

Kababsara Shahyad

255 Dundas Street West #7a, Mississauga

0.21km

Subway

3045 Clayhill Road Unit 10, Mississauga

0.33km
McDonald's

3025 Clayhill Road, Mississauga

0.37km

Tim Hortons

144 Dundas Street West, Mississauga

0.56km

Las Delicias

59 A Dundas Street West, Mississauga

0.8km
Scotiabank

3030 Elmcreek Road, Mississauga

0.87km

President's Choice Financial Pavilion and ATM

3045 Mavis Road, Mississauga

0.96km

RBC Royal Bank

2 Dundas Street West, Mississauga

0.97km
Canadian Tire Gas+

3020 Mavis Road, Mississauga

1.12km

Propane Station

Canada, 715 Dundas Street West, Mississauga

1.22km

Petro-Canada & Car Wash

3011 Wolfedale Road, Mississauga

1.44km
BodyBe Yoga & Pilates Wellness Studio

108 Agnes Street, Mississauga

0.66km

Yoga Shailey

155 Hillcrest Avenue, Mississauga

0.68km

Corey Phoenix Fitness

2565 Kingsberry Crescent, Mississauga

0.72km
Brickyard Park

3061 Clayhill Road, Mississauga

0.26km

Parkerhill Park

3033 Parkerhill Road, Mississauga

0.29km

Sgt David Yakichuk Park
Cooksville Library

212-3024 Hurontario Street, Mississauga

0.97km

Hazel McCallion Central Library

301 Burnhamthorpe Road West, Mississauga

2.11km

Woodlands Library

3255 Erindale Station Road, Mississauga

2.31km
clínica médica

250 Dundas Street West Suite 305, Mississauga

0.21km

Cooksville Medical Arts Centre

250 Dundas Street West, Mississauga

0.23km

Intrepid Medical Centre & Walk-In Clinic

250 Dundas Street West Suite 106, Mississauga

0.27km
Whole Health Pharmacy Cooksville

250 Dundas Street West Suite 106, Mississauga

0.27km

Intrepid Medical Centre & Walk-In Clinic

250 Dundas Street West Suite 106, Mississauga

0.27km

Swiderski Pharmacy Ltd

3015 Parkerhill Road, Mississauga

0.32km
King 10 Plaza

2550 Hurontario Street, Mississauga

0.89km

Equity Square Building

3085 Hurontario Street, Mississauga

1.07km

JM Communication

3085 Hurontario Street, Mississauga

1.08km
Untitled Spaces at Square One

Square One, 242 Rathburn Road West Suite 208, Mississauga

2.82km

Imax

Cineplex Cinemas Mississauga

309 Rathburn Road West, Mississauga

2.92km
Fred's Kitchen

2515 Hurontario Street, Mississauga

1.08km

Bar 4 U

35 King Street East, Mississauga

1.16km

Soarin Canada Custom Apparel

2325 Hurontario Street Suite # 315, Mississauga

1.39km