Property Management Co: Del Property Management

Main Intersection: Rathburn/Confederati

Ownership Type: Condo Apt

Smallest Unit: 600

Largest Unit: 900

Style: Apartment

Stories: 22

Walk Score: 80

Transit Score: 85

Year Built: 2008

Total Units: 296

Amenities: Concierge, Exercise Room, Indoor Pool

Condominium Corporation #: PSCC - 846

Maintenance Fees Cover: Heat, Water

Owner Pays: Hydro, Air Conditioning
Stats
Building 335 Rathburn Road West is situated in the neighbourhood of City Centre and is located in Mississauga, L5B 0C8 . Additionally, there are neighbourhoods such Northeast, Fairview, Mississauga Valleys, Mavis Erindale, Cooksville in the immediate vicinity. In the City Centre neighbourhood, 755 new homes are available for sale, which represents 18.9% of Mississauga's total 3992 homes currently listed. City Centre homeowners pay a monthly mortgage of $2,283, based on an average asking price of $674,062, 2.2 times less than Mississauga's average list price of $1,498,833. The average listed property in City Centre is 776 sq ft, has 1.6 bedrooms, and 1.7 bathrooms. In the area around 335 Rathburn Road West, 34.4% of the homes for sale are apartments.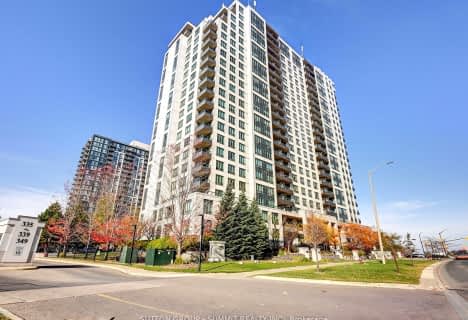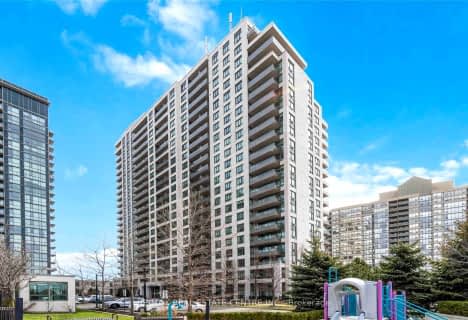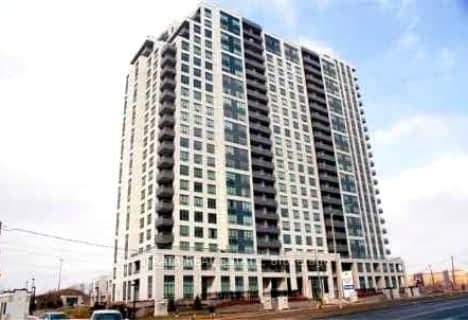 Very Walkable
Most errands can be accomplished on foot.
Excellent Transit
Most errands can be accomplished by public transportation.
Bikeable
Some errands can be accomplished on bike.
| | | | |
| --- | --- | --- | --- |
| Unit: 2501 W6035932 | 1 br | 1 bath 1 Parking | 600 sqft | Sold May 30, 2023 | $572,500 List: $549,000 |
| Unit: 1216 W5924349 | 1 br | 1 bath 0 Parking | 600 sqft | Sold Apr 20, 2023 | $580,000 List: $595,000 |
| Unit: 1110 W5874790 | 2 br | 2 bath 1 Parking | 900 sqft | Sold Mar 24, 2023 | $695,000 List: $709,900 |
| Unit: 909 W5877187 | 2 br | 2 bath 2 Parking | 800 sqft | Sold Mar 07, 2023 | $670,000 List: $699,900 |
| Unit: 1612 W5917485 | 2 br | 2 bath 1 Parking | 900 sqft | Sold Feb 23, 2023 | $735,000 List: $699,900 |
| Unit: 1102 W5927129 | 1 br | 1 bath 1 Parking | 700 sqft | Sold Feb 23, 2023 | $559,000 List: $559,500 |
| Unit: 903 W5836935 | 2 br | 1 bath 0 Parking | 800 sqft | Sold Jan 12, 2023 | $625,000 List: $649,999 |
| Unit: 1708 W5803925 | 2 br | 2 bath 0 Parking | 800 sqft | Sold Nov 09, 2022 | $650,000 List: $690,000 |
| Unit: 801 W5787092 | 1 br | 1 bath 0 Parking | 600 sqft | Sold Oct 09, 2022 | $550,000 List: $544,500 |
| Unit: 811 W5772263 | 2 br | 2 bath 2 Parking | 1000 sqft | Sold Sep 29, 2022 | $809,000 List: $820,000 |
| | | | |
| --- | --- | --- | --- |
| Unit: 2516 W7278000 | 1 br | 1 bath 1 Parking | 700 sqft | Leased Nov 22, 2023 | $2,650 List: $2,700 |
| Unit: 2511 W7257794 | 2 br | 2 bath 1 Parking | 1200 sqft | Leased Nov 03, 2023 | $3,100 List: $3,100 |
| Unit: 1202 W6769832 | 1 br | 1 bath 0 Parking | 600 sqft | Leased Sep 07, 2023 | $2,600 List: $2,600 |
| Unit: 2001 W6724278 | 1 br | 1 bath 1 Parking | 600 sqft | Leased Aug 21, 2023 | $2,500 List: $2,400 |
| Unit: 1816 W6664998 | 1 br | 1 bath 0 Parking | 600 sqft | Leased Aug 04, 2023 | $2,650 List: $2,650 |
| Unit: 1605 W6681372 | 2 br | 2 bath 0 Parking | 1000 sqft | Leased Jul 29, 2023 | $3,000 List: $3,100 |
| Unit: 2610 W6671310 | 2 br | 2 bath 2 Parking | 1200 sqft | Leased Jul 28, 2023 | $3,400 List: $3,450 |
| Unit: 1216 W6644962 | 1 br | 1 bath 1 Parking | 600 sqft | Leased Jul 25, 2023 | $2,650 List: $2,650 |
| Unit: 2611 W6657042 | 2 br | 2 bath 0 Parking | 1200 sqft | Leased Jul 20, 2023 | $3,200 List: $3,200 |
| Unit: 1906 W6138908 | 2 br | 2 bath 0 Parking | 1000 sqft | Leased Jul 13, 2023 | $3,250 List: $3,250 |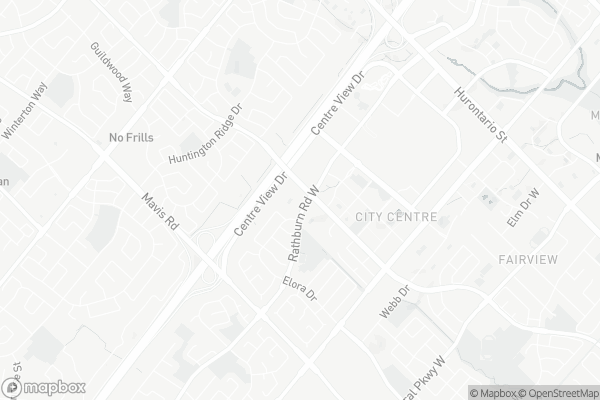 Corpus Christi School
Elementary: Catholic
St Hilary Elementary School
Elementary: Catholic
St Matthew Separate School
Elementary: Catholic
Huntington Ridge Public School
Elementary: Public
Fairview Public School
Elementary: Public
Bishop Scalabrini School
Elementary: Catholic
T. L. Kennedy Secondary School
Secondary: Public
The Woodlands Secondary School
Secondary: Public
St Martin Secondary School
Secondary: Catholic
Father Michael Goetz Secondary School
Secondary: Catholic
Rick Hansen Secondary School
Secondary: Public
St Francis Xavier Secondary School
Secondary: Catholic
Rabba Fine Foods

385 Prince of Wales Drive Unit 6 & 7, Mississauga

0.28km

Rabba Fine Foods

4070 Living Arts Drive, Mississauga

0.65km

Whole Foods Market

155 Square One Drive, Mississauga

0.93km
The Wine Shop and Tasting Room

100 City Centre Drive FM08B, Mississauga

0.64km

LCBO

65 Square One Drive, Mississauga

1.14km

SommEvents | Corporate Event | Wine Connoisseur | Wine Tours & Tastings Classes | Mississauga, Ontario

55 Village Centre Place, Mississauga

1.54km
The Savoury Box

Rathburn Road West, Mississauga

0.05km

Subway

4175 Confederation Parkway Unit 6 & 7, Mississauga

0.27km

BongsCook

360 Square One Drive, Mississauga

0.29km
Cha Me. Cha

9-4188 Living Arts Drive, Mississauga

0.31km

Tim Hortons

4180 Duke of York Boulevard, Mississauga

0.47km

The Station Express

4180 Duke of York Boulevard, Mississauga

0.48km
RBC Royal Bank

4056 Confederation Parkway, Mississauga

0.59km

Scotiabank

100 City Centre Drive, Mississauga

0.71km

ICICI Bank Canada

4020 Confederation Parkway, Mississauga

0.73km
Esso

632 Burnhamthorpe Road West, Mississauga

1.11km

Circle K

632 Burnhamthorpe Road West, Mississauga

1.13km

Petro-Canada & Car Wash

695 Burnhamthorpe Road West, Mississauga

1.13km
Mississauga Volleyball

350 Rathburn Road West, Mississauga

0.07km

Civic Centre Fitness Centre

300 City Centre Drive, Mississauga

0.63km

Orangetheory Fitness

4036 Confederation Parkway, Mississauga

0.67km
Zonta Meadows

Zonta Meadows Park

410 Rathburn Road West, Mississauga

0.34km

Scholars' Green Park

275 Prince of Wales Drive, Mississauga

0.43km
Sheridan College - Hazel McCallion Library

4180 Duke of York Boulevard A-217, Mississauga

0.49km

Mississauga Library - Pop Up Location

4141 Living Arts Drive, Mississauga

0.5km

Hazel McCallion Central Library

301 Burnhamthorpe Road West, Mississauga

0.74km
Martha Children's Hospital

4070 Confederation Parkway, Mississauga

0.48km

Citygate Medical Centre

3939 Duke of York Boulevard, Mississauga

1km

MediCare Clinic

104&105-3885 Duke of York Boulevard, Mississauga

1.01km
City Centre Apothecary

4175 Confederation Parkway, Mississauga

0.21km

Remedy'sRx - City Centre Apothecary

4175 Confederation Parkway, Mississauga

0.22km

Square Care Pharmacy

550 Arbutus Way, Mississauga

0.48km
Rathburn Plaza

592 Rathburn Road West, Mississauga

0.61km

Mik MC Realestate

100 City Centre Drive, Mississauga

0.82km

StickerYou: The Pop-Up

c/o Square One Shopping Centre 100 City Centre Drive, #2-KO7, Mississauga

0.89km
Cineplex Cinemas Mississauga

309 Rathburn Road West, Mississauga

0.32km

Imax

Untitled Spaces at Square One

Square One, 242 Rathburn Road West Suite 208, Mississauga

0.45km
Jack Astor's Bar & Grill Square One

219 Rathburn Road West, Mississauga

0.48km

Scaddabush Italian Kitchen & Bar Square One

209 Rathburn Road West, Mississauga

0.5km

Farzi Café Square One

100 City Centre Drive, Mississauga

0.6km