Property Management Co: Larlyn Property Management

Main Intersection: Hurontario/Central P

Ownership Type: Condo Apt

Smallest Unit: 900-999

Largest Unit: 900-999

Style: Apartment

Stories: 33

Walk Score: 83

Transit Score: 72

Year Built: 2007

Total Units: 300

Amenities: Concierge, Exercise Room, Indoor Pool, Indoor Pool, Party/Meeting Room

Condominium Corporation #: PSCC - 802

Maintenance Fees Cover: Hydro, Heat, Water

Owner Pays: Air Conditioning
This building can be found at 3504 Hurontario Street, in the neighbourhood of City Centre, in Mississauga, Ontario. Among the nearby neighbourhoods are Northeast, Fairview, Mississauga Valleys, Mavis Erindale, Cooksville. 427 new homes are available for sale in Mississauga's City Centre neighbourhood, representing 16.1% of all current listings in the city. In Mississauga, the average price for a home in City Centre is $682,608. City Centre homeowners pay a monthly mortgage of $2,312, 2.3 times less than Mississauga's average price for a home. According to the MLS, the average listed property in City Centre has 775 sq ft, 1.6 bedrooms, and 1.7 bathrooms. Among the residential properties for sale in the area surrounding 3504 Hurontario Street, 31.4% are apartments.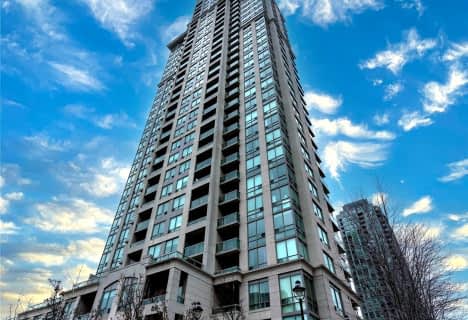 2 bath
2 bed
900-999 sqft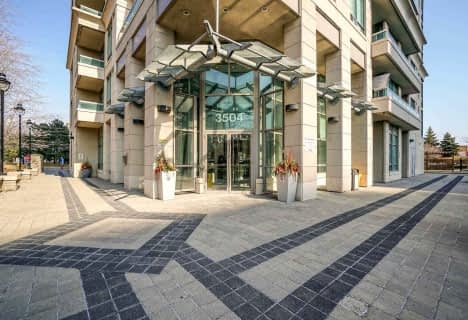 2 bath
2 bed
900-999 sqft
Car-Dependent
Most errands require a car.
Good Transit
Some errands can be accomplished by public transportation.
Bikeable
Some errands can be accomplished on bike.
| | | | |
| --- | --- | --- | --- |
| Unit: 318 W5852579 | 1 br | 1 bath 1 Parking | 600-699 sqft | Sold Feb 03, 2023 | $552,000 List: $579,900 |
| Unit: 308 W5828991 | 3 br | 2 bath 1 Parking | 900-999 sqft | Sold Nov 29, 2022 | $680,000 List: $699,000 |
| Unit: 2601 W5719660 | 1 br | 1 bath 1 Parking | 600-699 sqft | Sold Aug 10, 2022 | $600,000 List: $499,900 |
| Unit: 1105 W5663505 | 2 br | 2 bath 0 Parking | 900-999 sqft | Sold Jul 21, 2022 | $640,000 List: $699,999 |
| Unit: 1702 W5656793 | 2 br | 2 bath 1 Parking | 900-999 sqft | Sold Jun 30, 2022 | $715,000 List: $699,900 |
| Unit: 608 W5556359 | 1 br | 1 bath 0 Parking | 500-599 sqft | Sold Apr 02, 2022 | $660,000 List: $548,000 |
| Unit: 1801 W5534580 | 1 br | 1 bath 1 Parking | 700-799 sqft | Sold Mar 17, 2022 | $680,000 List: $589,900 |
| Unit: 2511 W5511161 | 1 br | 1 bath 1 Parking | 600-699 sqft | Sold Feb 27, 2022 | $696,000 List: $549,900 |
| Unit: 2609 W5472625 | 1 br | 1 bath 0 Parking | 500-599 sqft | Sold Jan 19, 2022 | $595,000 List: $499,800 |
| Unit: 2508 W5442462 | 2 br | 2 bath 1 Parking | 900-999 sqft | Sold Nov 29, 2021 | $682,000 List: $599,000 |
| | | | |
| --- | --- | --- | --- |
| Unit: 1503 W5964695 | 1 br | 1 bath 1 Parking | 600-699 sqft | Leased Mar 17, 2023 | $2,400 List: $2,400 |
| Unit: 2207 W5922685 | 1 br | 1 bath 1 Parking | 0-499 sqft | Leased Mar 07, 2023 | $2,250 List: $2,250 |
| Unit: 1708 W5884046 | 1 br | 1 bath 1 Parking | 500-599 sqft | Leased Feb 07, 2023 | $2,400 List: $2,400 |
| Unit: 1001 W5266579 | 1 br | 1 bath 1 Parking | 600-699 sqft | Leased Feb 07, 2023 | $1,900 List: $1,900 |
| Unit: 1001 W5863174 | 1 br | 1 bath 1 Parking | 600-699 sqft | Leased Feb 07, 2023 | $2,450 List: $2,450 |
| Unit: 3505 W5882212 | 2 br | 2 bath 1 Parking | 800-899 sqft | Leased Feb 01, 2023 | $2,850 List: $2,850 |
| Unit: 3106 W5861960 | 1 br | 1 bath 1 Parking | 0-499 sqft | Leased Jan 11, 2023 | $2,250 List: $2,300 |
| Unit: 2507 W5851336 | 1 br | 1 bath 1 Parking | 0-499 sqft | Leased Dec 23, 2022 | $2,250 List: $2,250 |
| Unit: 2309 W5849668 | 1 br | 1 bath 1 Parking | 500-599 sqft | Leased Dec 22, 2022 | $2,500 List: $2,500 |
| Unit: 3305 W5820503 | 1 br | 1 bath 1 Parking | 0-499 sqft | Leased Dec 01, 2022 | $2,250 List: $2,250 |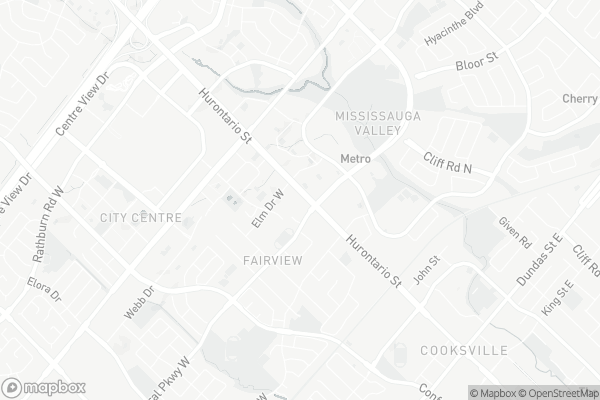 St Philip Elementary School
Elementary: Catholic
Canadian Martyrs School
Elementary: Catholic
Fairview Public School
Elementary: Public
The Valleys Senior Public School
Elementary: Public
Thornwood Public School
Elementary: Public
Bishop Scalabrini School
Elementary: Catholic
T. L. Kennedy Secondary School
Secondary: Public
John Cabot Catholic Secondary School
Secondary: Catholic
The Woodlands Secondary School
Secondary: Public
Applewood Heights Secondary School
Secondary: Public
St Martin Secondary School
Secondary: Catholic
Father Michael Goetz Secondary School
Secondary: Catholic
CanadaLife Pinoy

1580 Mississauga Valley Boulevard Suite 1210, Mississauga

0.3km

Al Quds Markets

3355 Hurontario Street Unit 8, Mississauga

0.44km

Metro

Iona Plaza, 1585 Mississauga Valley Boulevard, Mississauga

0.47km
Wine Rack

1585 Mississauga Valley Boulevard, Mississauga

0.47km

LCBO

25 Hillcrest Avenue, Mississauga

1.06km

The Beer Store

3154 Hurontario Street, Mississauga

1.07km
Wally's Family Restaurant

3480 Hurontario Street, Mississauga

0.06km

Tim Hortons

3445 Hurontario Street, Mississauga

0.18km

We Eats Canada

55 Elm Drive Unit 1704, Mississauga

0.22km
Tim Hortons

3445 Hurontario Street, Mississauga

0.18km

Kung Fu Tea on Enfield

285 Enfield Place R102, Mississauga

0.44km

Flavaco Coffee & Snacks

1585 Mississauga Valley Boulevard, Mississauga

0.44km
TD Canada Trust Branch and ATM

1585 Mississauga Valley Boulevard, Mississauga

0.45km

Intesa Bci Canada

50 Burnhamthorpe Road West, Mississauga

0.52km

Hana Bank Canada - Mississauga Br.

120-90 Burnhamthorpe Road West, Mississauga

0.55km
Esso

3445 Hurontario Street, Mississauga

0.2km

Circle K

3445 Hurontario Street, Mississauga

0.2km

Petro-Canada

3680 Hurontario Street, Mississauga

0.53km
F45 Training Mississauga Downtown

68-50 Burnhamthorpe Road West, Mississauga

0.5km

Qozen Yoga & Well-being Studio

405-50 Burnhamthorpe Road West, Mississauga

0.53km

Stacked Pilates & Dance

80 Absolute Avenue, Mississauga

0.75km
Innovative Landscaping

1 Elm Drive Suite 1210, Mississauga

0.18km

Kariya Park

3620 Kariya Drive, Mississauga

0.47km

Stonebrook Park
Mississauga Valley Library

1275 Mississauga Valley Boulevard, Mississauga

0.97km

Hazel McCallion Central Library

301 Burnhamthorpe Road West, Mississauga

1.09km

Mississauga Library - Pop Up Location

4141 Living Arts Drive, Mississauga

1.27km
Appletree Medical Group

3355 Hurontario Street, Mississauga

0.42km

Enfield Place Medical Centre

265 Enfield Place, Mississauga

0.44km

Matthews Gate Pharmacy

3662 Hurontario Street #5, Mississauga

0.45km
Central All Care Pharmacy

3420 Hurontario Street, Mississauga

0.23km

Fairview Medical Pharmacy

3355 Hurontario Street, Mississauga

0.42km

Guardian - Cura Pharmacy

265 Enfield Place, Mississauga

0.45km
Iona Plaza

اسواق القدس

3355 Hurontario Street, Mississauga

0.44km

Enfield Place Retail

285 Enfield Place, Mississauga

0.44km
Untitled Spaces at Square One

Square One, 242 Rathburn Road West Suite 208, Mississauga

1.52km

Imax

Cineplex Cinemas Mississauga

309 Rathburn Road West, Mississauga

1.7km
The Wave Bar and Lounge

285 Enfield Place Unit R100, Mississauga

0.46km

&Company Resto Bar

295 Enfield Place, Mississauga

0.5km

Rooftop Patio

210-296 Enfield Place, Mississauga

0.52km