Property Management Co: Del Property Management

Main Intersection: Burnhamthorpe/Confed

Ownership Type: Condo Apt

Smallest Unit: 500

Largest Unit: 1400

Style: Apartment

Amenities: Concierge

Condominium Corporation #: PSCC - 1089
Stats
Building 4055 Parkside Village Drive is situated in the neighbourhood of City Centre and is located in Mississauga, L5B 0K8 . Additionally, there are neighbourhoods such Northeast, Fairview, Mississauga Valleys, Mavis Erindale, Cooksville in the immediate vicinity. In the City Centre neighbourhood, 460 new homes are available for sale, which represents 16.5% of Mississauga's total 2787 homes currently listed. City Centre homeowners pay a monthly mortgage of $2,276, based on an average asking price of $671,730, 2.2 times less than Mississauga's average list price of $1,463,036. The average listed property in City Centre is 786 sq ft, has 1.5 bedrooms, and 1.8 bathrooms. In the area around 4055 Parkside Village Drive, 34.3% of the homes for sale are apartments.
Currently there are no apartments for sale at 4055 Parkside Village Drive. Contact us for this details regarding this building's price history or to see units in nearby buildings.
Very Walkable
Most errands can be accomplished on foot.
Good Transit
Some errands can be accomplished by public transportation.
Very Bikeable
Most errands can be accomplished on bike.
| | | | |
| --- | --- | --- | --- |
| Unit: 2421 W5985676 | 1 br | 1 bath 0 Parking | 600 sqft | Sold May 23, 2023 | $660,000 List: $599,900 |
| Unit: 2612 W5958864 | 2 br | 2 bath 1 Parking | 900 sqft | Sold May 12, 2023 | $776,000 List: $775,000 |
| Unit: 1220 W5918908 | 2 br | 2 bath 1 Parking | 900 sqft | Sold May 05, 2023 | $763,800 List: $699,000 |
| Unit: 2217 W5858334 | 1 br | 1 bath 0 Parking | 600 sqft | Sold Feb 15, 2023 | $590,000 List: $609,900 |
| Unit: 919 W5866512 | 1 br | 1 bath 1 Parking | 600 sqft | Sold Jan 22, 2023 | $580,000 List: $599,999 |
| Unit: 626 W5810932 | 1 br | 1 bath 1 Parking | 700 sqft | Sold Dec 16, 2022 | $625,000 List: $649,000 |
| Unit: 2419 W5785439 | 1 br | 1 bath 1 Parking | 600 sqft | Sold Nov 22, 2022 | $620,000 List: $649,000 |
| Unit: 2719 W5807136 | 1 br | 1 bath 1 Parking | 600 sqft | Sold Nov 02, 2022 | $618,000 List: $639,000 |
| Unit: 17 W5680616 | 3 br | 3 bath 1 Parking | 1200 sqft | Sold Oct 05, 2022 | $851,000 List: $899,000 |
| Unit: 332 W5763899 | 1 br | 1 bath 1 Parking | 500 sqft | Sold Sep 21, 2022 | $579,000 List: $579,000 |
| | | | |
| --- | --- | --- | --- |
| Unit: 2415 W5953712 | 2 br | 2 bath 2 Parking | 700 sqft | Leased May 23, 2023 | $3,100 List: $3,100 |
| Unit: 2814 W5982612 | 1 br | 1 bath 0 Parking | 600 sqft | Leased May 23, 2023 | $2,500 List: $2,500 |
| Unit: 1412 W5961388 | 2 br | 2 bath 1 Parking | 900 sqft | Leased May 20, 2023 | $3,050 List: $3,050 |
| Unit: 2919 W5992448 | 1 br | 1 bath 1 Parking | 600 sqft | Leased May 19, 2023 | $2,550 List: $2,600 |
| Unit: 2711 W5946124 | 1 br | 1 bath 0 Parking | 600 sqft | Leased May 18, 2023 | $2,500 List: $2,500 |
| Unit: 1021 W6049601 | 1 br | 1 bath 1 Parking | 600 sqft | Leased May 17, 2023 | $2,600 List: $2,600 |
| Unit: 2521 W5969236 | 1 br | 1 bath 1 Parking | 600 sqft | Leased May 15, 2023 | $2,400 List: $2,400 |
| Unit: 418 W6041203 | 1 br | 2 bath 1 Parking | 600 sqft | Leased May 10, 2023 | $2,450 List: $2,495 |
| Unit: 2621 W5953604 | 1 br | 1 bath 0 Parking | 600 sqft | Leased May 08, 2023 | $2,500 List: $2,500 |
| Unit: 2218 W6054761 | 2 br | 2 bath 1 Parking | 700 sqft | Leased May 03, 2023 | $2,950 List: $2,850 |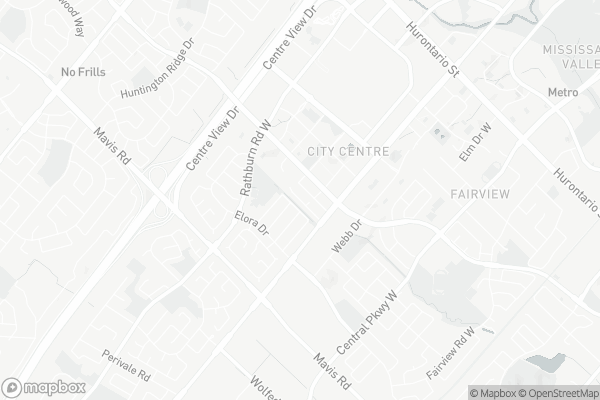 Corpus Christi School
Elementary: Catholic
St Matthew Separate School
Elementary: Catholic
Huntington Ridge Public School
Elementary: Public
Fairview Public School
Elementary: Public
Bishop Scalabrini School
Elementary: Catholic
Chris Hadfield P.S. (Elementary)
Elementary: Public
T. L. Kennedy Secondary School
Secondary: Public
The Woodlands Secondary School
Secondary: Public
St Martin Secondary School
Secondary: Catholic
Father Michael Goetz Secondary School
Secondary: Catholic
Rick Hansen Secondary School
Secondary: Public
St Francis Xavier Secondary School
Secondary: Catholic
Rabba Fine Foods

385 Prince of Wales Drive Unit 6 & 7, Mississauga

0.35km

Rabba Fine Foods

4070 Living Arts Drive, Mississauga

0.36km

Town & Country Market @ Duke of York

3885 Duke of York Boulevard, Mississauga

0.69km
The Wine Shop and Tasting Room

100 City Centre Drive FM08B, Mississauga

0.82km

LCBO

65 Square One Drive, Mississauga

1.38km

SommEvents | Corporate Event | Wine Connoisseur | Wine Tours & Tastings Classes | Mississauga, Ontario

55 Village Centre Place, Mississauga

1.8km
Meltwich

565 Curran Place Unit 5, Block 9, Mississauga

0.04km

Monga Fried Chicken

561 Curran Place, Mississauga

0.05km

'Ono Poke Bar - Mississauga

516 Curran Place, Mississauga

0.14km
许留山 Hui Lau Shan Mississauga Boba + Mango Desserts

521 Curran Place, Mississauga

0.12km

Starbucks

4076 Confederation Parkway, Mississauga

0.14km

Hi Yogurt (Mississauga)

516 Curran Place, Mississauga

0.14km
RBC Royal Bank

4056 Confederation Parkway, Mississauga

0.14km

ICICI Bank Canada

4020 Confederation Parkway, Mississauga

0.22km

National Bank

350 Burnhamthorpe Road West Suite 100, Mississauga

0.36km
Esso

632 Burnhamthorpe Road West, Mississauga

0.68km

Circle K

632 Burnhamthorpe Road West, Mississauga

0.7km

Petro-Canada & Car Wash

695 Burnhamthorpe Road West, Mississauga

0.76km
Orangetheory Fitness

4036 Confederation Parkway, Mississauga

0.18km

PSV Gym

4011 Brickstone Mews, Mississauga

0.18km

Mississauga YMCA

325 Burnhamthorpe Road West, Mississauga

0.34km
Zonta Meadows Linear Park

Community Common Dog Spot

Community Common Park
Hazel McCallion Central Library

301 Burnhamthorpe Road West, Mississauga

0.44km

Mississauga Library - Pop Up Location

4141 Living Arts Drive, Mississauga

0.5km

Sheridan College - Hazel McCallion Library

4180 Duke of York Boulevard A-217, Mississauga

0.63km
Martha Children's Hospital

4070 Confederation Parkway, Mississauga

0.13km

MediCare Clinic

104&105-3885 Duke of York Boulevard, Mississauga

0.69km

Citygate Medical Centre

3939 Duke of York Boulevard, Mississauga

0.75km
Square Care Pharmacy

550 Arbutus Way, Mississauga

0.1km

I.D.A. - Parkside Pharmacy

4062 Confederation Parkway, Mississauga

0.16km

Square One Health Group - Medical & Lab

411 Burnhamthorpe Road West, Mississauga

0.21km
Rathburn Plaza

592 Rathburn Road West, Mississauga

0.44km

Rio Can Grand Park

3970 Grand Park Drive, Mississauga

0.61km

Parkways West Shopping Center

325 Central Parkway West, Mississauga

0.83km
Imax

Cineplex Cinemas Mississauga

309 Rathburn Road West, Mississauga

0.8km

Untitled Spaces at Square One

Square One, 242 Rathburn Road West Suite 208, Mississauga

0.81km
Alioli Ristorante

350 Burnhamthorpe Road West, Mississauga

0.35km

Bar 6ix Sports & Wings Mississauga

201 City Centre Drive, Mississauga

0.69km

Farzi Café Square One

100 City Centre Drive, Mississauga

0.79km