Property Management Co: First Service Residential

Main Intersection: Hurontario/Burnhamth

Ownership Type: Condo Apt

Smallest Unit: 600

Largest Unit: 1000

Style: Apartment

Stories: 31

Walk Score: 80

Transit Score: 81

Year Built: 2007

Total Units: 313

Amenities: Exercise Room, Gym, Indoor Pool

Condominium Corporation #: PSCC - 809

Maintenance Fees Cover: Hydro, Heat, Water

Owner Pays: Air Conditioning
Stats
This building is located at 70 Absolute Avenue, Mississauga, L4Z 0A4 and is situated in the neighbourhood of City Centre. Other neighbourhoods nearby are Northeast, Fairview, Mississauga Valleys, Mavis Erindale, Cooksville. The district of City Centre has 739 postings available. That's just 18.4% of the 4011 total properties for sale in the city of Mississauga. Homes in City Centre are listed for an average asking price of $669,605, or an estimated monthly mortgage of $2,268. That is 2.2 times less the average list price of $1,495,760 in Mississauga. City Centre listed properties average 777 sq ft, 1.6 beds, and 1.7 baths. Apartments make up 36.5% of homes for sale in the neighbourhood around 70 Absolute Avenue.

Currently there are no apartments for rent at 70 Absolute Avenue. Contact us for this details regarding this building's price history or to see units in nearby buildings.
Very Walkable
Most errands can be accomplished on foot.
Excellent Transit
Most errands can be accomplished by public transportation.
Very Bikeable
Most errands can be accomplished on bike.
| | | | |
| --- | --- | --- | --- |
| Unit: 1301 W7019052 | 1 br | 1 bath 0 Parking | 600 sqft | Sold Oct 17, 2023 | $495,000 List: $499,900 |
| Unit: 1102 W6777988 | 2 br | 2 bath 1 Parking | 700 sqft | Sold Sep 13, 2023 | $575,000 List: $579,900 |
| Unit: 1706 W6177756 | 2 br | 2 bath 0 Parking | 1000 sqft | Sold Jul 05, 2023 | $697,500 List: $699,000 |
| Unit: 1302 W6098676 | 2 br | 2 bath 1 Parking | 700 sqft | Sold Jun 22, 2023 | $592,000 List: $599,800 |
| Unit: 3002 W5930959 | 2 br | 2 bath 1 Parking | 1200 sqft | Sold Apr 27, 2023 | $750,000 List: $749,999 |
| Unit: 502 W5958539 | 2 br | 1 bath 1 Parking | 700 sqft | Sold Apr 12, 2023 | $575,000 List: $599,900 |
| Unit: 1110 W6001347 | 2 br | 2 bath 1 Parking | 700 sqft | Sold Apr 05, 2023 | $601,000 List: $550,000 |
| Unit: 310 W5819658 | 2 br | 2 bath 0 Parking | 900 sqft | Sold Jan 20, 2023 | $595,000 List: $610,000 |
| Unit: 604 W5800878 | 1 br | 1 bath 1 Parking | 600 sqft | Sold Nov 11, 2022 | $555,000 List: $575,000 |
| Unit: 2207 W5794689 | 1 br | 1 bath 1 Parking | 600 sqft | Sold Nov 04, 2022 | $542,000 List: $499,000 |
| | | | |
| --- | --- | --- | --- |
| Unit: 2802 W7211150 | 2 br | 2 bath 0 Parking | 700 sqft | Leased Nov 22, 2023 | $2,900 List: $2,890 |
| Unit: 506 W7239514 | 2 br | 2 bath 0 Parking | 1000 sqft | Leased Nov 08, 2023 | $2,950 List: $2,950 |
| Unit: 2002 W7061146 | 2 br | 1 bath 0 Parking | 700 sqft | Leased Nov 01, 2023 | $2,900 List: $2,900 |
| Unit: # 190 W7236912 | 1 br | 1 bath 0 Parking | 600 sqft | Leased Oct 25, 2023 | $2,600 List: $2,500 |
| Unit: 2902 W6814234 | 2 br | 2 bath 1 Parking | 1200 sqft | Leased Sep 19, 2023 | $3,300 List: $3,300 |
| Unit: 2507 W6627846 | 1 br | 1 bath 0 Parking | 600 sqft | Leased Aug 24, 2023 | $2,700 List: $2,700 |
| Unit: 2603 W6737384 | 2 br | 2 bath 1 Parking | 900 sqft | Leased Aug 16, 2023 | $3,000 List: $2,950 |
| Unit: 1302 W6712262 | 2 br | 2 bath 0 Parking | 700 sqft | Leased Aug 08, 2023 | $2,850 List: $2,850 |
| Unit: 901 W6696830 | 1 br | 1 bath 1 Parking | 500 sqft | Leased Jul 31, 2023 | $2,350 List: $2,350 |
| Unit: Th123 W6645454 | 2 br | 2 bath 0 Parking | 800 sqft | Leased Jul 17, 2023 | $2,900 List: $3,000 |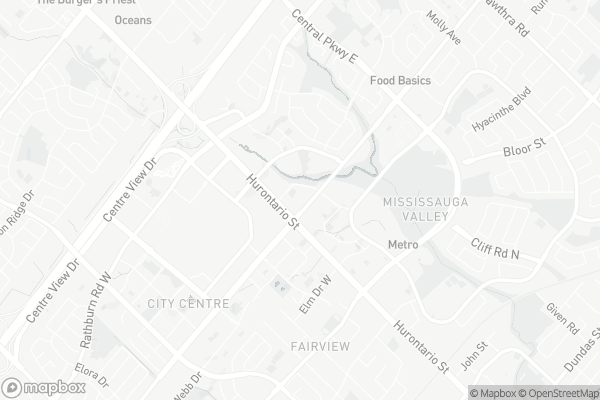 Sts. Peter & Paul Catholic School
Elementary: Catholic
St. Charles Garnier School
Elementary: Catholic
ÉÉC René-Lamoureux
Elementary: Catholic
Fairview Public School
Elementary: Public
The Valleys Senior Public School
Elementary: Public
Bishop Scalabrini School
Elementary: Catholic
T. L. Kennedy Secondary School
Secondary: Public
John Cabot Catholic Secondary School
Secondary: Catholic
Applewood Heights Secondary School
Secondary: Public
Philip Pocock Catholic Secondary School
Secondary: Catholic
Father Michael Goetz Secondary School
Secondary: Catholic
St Francis Xavier Secondary School
Secondary: Catholic
Town & Country Market @ Hurontario

4033 Hurontario Street, Mississauga

0.1km

CanadaLife Pinoy

1580 Mississauga Valley Boulevard Suite 1210, Mississauga

0.64km

Metro

Iona Plaza, 1585 Mississauga Valley Boulevard, Mississauga

0.76km
Wine Rack

1585 Mississauga Valley Boulevard, Mississauga

0.75km

LCBO

65 Square One Drive, Mississauga

0.75km

SommEvents | Corporate Event | Wine Connoisseur | Wine Tours & Tastings Classes | Mississauga, Ontario

55 Village Centre Place, Mississauga

0.85km
Halal Choice

210-4 Robert Speck Parkway, Mississauga

0.28km

NOVOTEL TRIO

3670 Hurontario Street, Mississauga

0.29km

Paradise Cafe

4 Robert Speck Parkway, Mississauga

0.3km
Starbucks

3670 Hurontario Street, Mississauga

0.31km

Cafe Moah

55 City Centre Drive, Mississauga

0.34km

Railroad Coffee Co.

50 Sussex Gate, Mississauga

0.35km
Westmount Capital Corporation

60 Absolute Avenue, Mississauga

0.07km

Diep Law Professional Corporation

2 Robert Speck Parkway 7th floor, Mississauga

0.25km

Scotiabank

2 Robert Speck Parkway #100, Mississauga

0.25km
Petro-Canada

3680 Hurontario Street, Mississauga

0.23km

Circle K

3445 Hurontario Street, Mississauga

0.82km

Esso

3445 Hurontario Street, Mississauga

0.83km
Stacked Pilates & Dance

80 Absolute Avenue, Mississauga

0.08km

Qozen Yoga & Well-being Studio

405-50 Burnhamthorpe Road West, Mississauga

0.38km

F45 Training Mississauga Downtown

68-50 Burnhamthorpe Road West, Mississauga

0.43km
Cooksville creek trail

Burnhamthorpe Rd At Robert Speck Pky, Mississauga

0.29km

Gordon S Shipp Memorial Park

46-98 Robert Speck Parkway, Mississauga

0.35km

Bishopstoke Walk Park

3 Robert Speck Parkway, Mississauga

0.39km
Mississauga Valley Library

1275 Mississauga Valley Boulevard, Mississauga

0.89km

Sheridan College - Hazel McCallion Library

4180 Duke of York Boulevard A-217, Mississauga

1.07km

Hazel McCallion Central Library

301 Burnhamthorpe Road West, Mississauga

1.1km
Princeton Hills Medical Assessments Inc

2 Robert Speck Parkway SUITE 280, Mississauga

0.25km

Matthews Gate Pharmacy

3662 Hurontario Street #5, Mississauga

0.26km

McLean Clinic - GraceMed Mississauga

50 Burnhamthorpe Road West Suite 343, Mississauga

0.38km
Matthews Gate Pharmacy

3662 Hurontario Street #5, Mississauga

0.26km

Square One Pharmasave

33 City Centre Drive, Mississauga

0.37km

Guardian - Cura Pharmacy

265 Enfield Place, Mississauga

0.43km
Enfield Place Retail

285 Enfield Place, Mississauga

0.51km

Square One Shopping Centre

100 City Centre Drive, Mississauga

0.66km

StickerYou: The Pop-Up

c/o Square One Shopping Centre 100 City Centre Drive, #2-KO7, Mississauga

0.68km
Untitled Spaces at Square One

Square One, 242 Rathburn Road West Suite 208, Mississauga

1.18km

Imax

Cineplex Cinemas Mississauga

309 Rathburn Road West, Mississauga

1.38km
Rooftop Patio

210-296 Enfield Place, Mississauga

0.47km

&Company Resto Bar

295 Enfield Place, Mississauga

0.49km

The Wave Bar and Lounge

285 Enfield Place Unit R100, Mississauga

0.51km