Property Management Co: Larlyn Property Management

Main Intersection: Lakeshore And Forsyt

Ownership Type: Condo Apt

Smallest Unit: 1800

Largest Unit: 2000

Style: Apartment

Stories: 12

Walk Score: 83

Year Built: 2009

Total Units: 68

Amenities: Bbqs Allowed, Exercise Room, Exercise Room, Guest Suites, Party/Meeting Room, Visitor Parking

Condominium Corporation #: HSCP - 544

Maintenance Fees Cover: Heat, Air Conditioning, Water

Owner Pays: Hydro
Stats
This building can be found at 111 Forsythe Street, in the neighbourhood of Old Oakville, in Oakville, Ontario. Among the nearby neighbourhoods are Eastlake, Rural Oakville, College Park, River Oaks, Iroquois Ridge South. 212 new homes are available for sale in Oakville's Old Oakville neighbourhood, representing 11.4% of all current listings in the city. In Oakville, the average price for a home in Old Oakville is $2,915,067. Old Oakville homeowners pay a monthly mortgage of $9,875, 1.3 times than Oakville's average price for a home. According to the MLS, the average listed property in Old Oakville has 1543 sq ft, 2.5 bedrooms, and 3 bathrooms. Among the residential properties for sale in the area surrounding 111 Forsythe Street, 14.6% are apartments.
Somewhat Walkable
Some errands can be accomplished on foot.
Some Transit
Most errands require a car.
Bikeable
Some errands can be accomplished on bike.
| | | | |
| --- | --- | --- | --- |
| Unit: 702 O4416881 | 2 br | 3 bath 0 Parking | 0 sqft | Sold May 14, 2018 | $5,900 List: $5,900 |
| Unit: 503 W5784933 | 1 br | 1 bath 0 Parking | 1000 sqft | Sold Mar 13, 2023 | $1,200,000 List: $1,299,000 |
| Unit: 1002 W5910161 | 2 br | 3 bath 2 Parking | 2000 sqft | Sold Mar 07, 2023 | $3,525,000 List: $3,750,000 |
| Unit: 407 W5746591 | 2 br | 3 bath 0 Parking | 2250 sqft | Sold Oct 11, 2022 | $3,225,000 List: $3,400,000 |
| Unit: 405 W5626847 | 2 br | 2 bath 0 Parking | 1200 sqft | Sold Aug 24, 2022 | $1,500,000 List: $1,648,900 |
| Unit: 401 W5718617 | 2 br | 3 bath 0 Parking | 2250 sqft | Sold Aug 06, 2022 | $3,225,000 List: $3,500,000 |
| Unit: 801 W5684575 | 2 br | 2 bath 0 Parking | 2000 sqft | Sold Jul 06, 2022 | $2,789,000 List: $2,789,000 |
| Unit: 1003 W5507071 | 1 br | 2 bath 2 Parking | 1000 sqft | Sold Mar 09, 2022 | $1,500,000 List: $1,539,000 |
| Unit: 907 W5491027 | 2 br | 2 bath 0 Parking | 1600 sqft | Sold Feb 09, 2022 | $1,999,900 List: $1,999,900 |
| Unit: 604 W5436688 | 2 br | 2 bath 2 Parking | 1600 sqft | Sold Nov 23, 2021 | $1,825,000 List: $1,798,000 |
| | | | |
| --- | --- | --- | --- |
| Unit: 902 W6785532 | 2 br | 3 bath 0 Parking | 2000 sqft | Leased Oct 17, 2023 | $8,150 List: $8,300 |
| Unit: 702 W4833210 | 2 br | 3 bath 1 Parking | 2000 sqft | Leased Jul 24, 2020 | $6,150 List: $6,200 |
| Unit: 702 W4428247 | 2 br | 3 bath 1 Parking | 2000 sqft | Leased Jun 28, 2019 | $6,050 List: $6,200 |
| Unit: 405 W4217173 | 2 br | 2 bath 1 Parking | 1200 sqft | Leased Aug 17, 2018 | $4,500 List: $5,000 |
| Unit: 702 W3888688 | 2 br | 3 bath 1 Parking | 2000 sqft | Leased Aug 13, 2017 | $5,300 List: $5,700 |
| Unit: 504 W3611993 | 2 br | 3 bath 1 Parking | 1800 sqft | Leased Sep 28, 2016 | $4,300 List: $4,300 |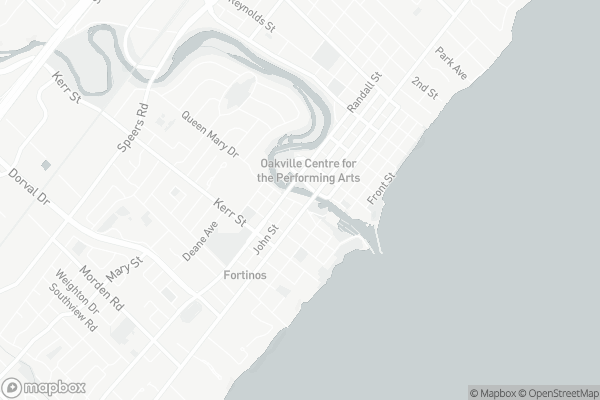 École élémentaire École élémentaire Gaetan-Gervais
Elementary: Public
Oakwood Public School
Elementary: Public
St James Separate School
Elementary: Catholic
New Central Public School
Elementary: Public
ÉÉC Sainte-Marie-Oakville
Elementary: Catholic
W H Morden Public School
Elementary: Public
École secondaire Gaétan Gervais
Secondary: Public
Gary Allan High School - Oakville
Secondary: Public
Thomas A Blakelock High School
Secondary: Public
Oakville Trafalgar High School
Secondary: Public
St Thomas Aquinas Roman Catholic Secondary School
Secondary: Catholic
White Oaks High School
Secondary: Public
Nostalgia Latin Market

391 Kerr Street, Oakville

0.88km

Food Basics

530 Kerr Street, Oakville

1.36km

Organic Garage

579 Kerr Street, Oakville

1.45km
The Beer Store

104 Lakeshore Road West, Oakville

0.39km

Wine Rack

173 Lakeshore Road West, Oakville

0.61km

LCBO

321 Cornwall Road Unit C120, Oakville

1.74km
Subway

4 Lakeshore Road West, Oakville

0.09km

Trish Juice

8 Lakeshore Road West, Oakville

0.1km

La Dolce Vita

22 Lakeshore Road West, Oakville

0.13km
BUBBLE TEA KING (OAKVILLE)

8A-8 Lakeshore Road West, Oakville

0.1km

Trish Juice

8 Lakeshore Road West, Oakville

0.1km

La Dolce Vita

22 Lakeshore Road West, Oakville

0.13km
Royal Bank Festival of Classics

120 Navy Street, Oakville

0.19km

National Bank Financial

305 Church Street, Oakville

0.21km

CIBC Branch with ATM

197 Lakeshore Road East, Oakville

0.46km
Esso

345 Speers Road, Oakville

1.7km

Circle K

345 Speers Road, Oakville

1.72km

Circle K
Oak Sports Management, Athlete Representation & Sports Agency

406-111 Forsythe Street, Oakville

0.01km

Waters Edge Fitness

11 Lakeshore Road West, Oakville

0.07km

Lakeshore Yoga

200 Queen Mary Drive, Oakville

0.32km
Busby Park

Busby Park

Shipyard Park
Oakville Public Library - Central Branch

120 Navy Street, Oakville

0.18km

Little Free Library #35938

Unnamed Road, Oakville

0.85km

Little Free Library #9798

85 Second Street, Oakville

1.17km
Oak Lake Medical Centre and Medical Spa

146 Lakeshore Road West A2, Oakville

0.54km

Zafer Mian

170 Rebecca Street, Oakville

0.63km

CML HealthCare Laboratory Services

170 Rebecca Street, Oakville

0.64km
Cecile's Homeopathy

174 Lakeshore Road East, Oakville

0.4km

Oak Lake Pharmacy

146 Lakeshore Road West, Oakville

0.54km

Edward's Pharmacy

170 Rebecca Street, Oakville

0.62km
Clearance Warehouse

183 Lakeshore Road West, Oakville

0.74km

Oakville Commons

Kerr Street, Oakville

1.38km

Olde Oakville Market Place

321 Cornwall Road, Oakville

1.67km
Film.Ca Cinemas

171 Speers Road Unit 25, Oakville

1.49km

Big Screen Events

481 North Service Road West Unit A14, Oakville

2.97km

Theatre Sheridan Box Office

1430 Trafalgar Road, Oakville

3.68km
Brü Restaurant

134 Lakeshore Road East, Oakville

0.29km

Buca Di Bacco

130 Thomas Street, Oakville

0.35km

The Moonshine Cafe

137 Kerr Street, Oakville

0.36km