Property Management Co: N/A

Main Intersection: Kipling & Hwy 7

Ownership Type: Condo Townhouse

Smallest Unit: 1000

Largest Unit: 1000

Style: Stacked Townhse

Amenities: Bbqs Allowed

Condominium Corporation #: N/A - 0
Stats
This building can be found at 32 Coles Avenue, in the neighbourhood of Vaughan Grove, in Vaughan, Ontario. Among the nearby neighbourhoods are East Woodbridge, West Woodbridge, Islington Woods, Pine Valley Business Park, West Woodbridge Industrial Area. 29 new homes are available for sale in Vaughan's Vaughan Grove neighbourhood, representing 1.9% of all current listings in the city. In Vaughan, the average price for a home in Vaughan Grove is $913,213. Vaughan Grove homeowners pay a monthly mortgage of $3,094, 2 times less than Vaughan's average price for a home. According to the MLS, the average listed property in Vaughan Grove has 682 sq ft, 1.9 bedrooms, and 2 bathrooms. Among the residential properties for sale in the area surrounding 32 Coles Avenue, 27.6% are apartments.
Currently there are no apartments for rent at 32 Coles Avenue. Contact us for this details regarding this building's price history or to see units in nearby buildings.
Car-Dependent
Almost all errands require a car.
Good Transit
Some errands can be accomplished by public transportation.
Somewhat Bikeable
Most errands require a car.
| | | | |
| --- | --- | --- | --- |
| Unit: F102 N5538151 | 1 br | 1 bath 1 Parking | 600 sqft | Sold Mar 17, 2022 | $625,000 List: $618,000 |
| Unit: 1102 N5440151 | 1 br | 1 bath 1 Parking | 600 sqft | Sold Dec 02, 2021 | $585,000 List: $579,900 |
| Unit: 202 N5405998 | 3 br | 3 bath 0 Parking | 1000 sqft | Sold Oct 25, 2021 | $757,000 List: $699,000 |
| Unit: F 110 N5398455 | 2 br | 1 bath 1 Parking | 600 sqft | Sold Oct 20, 2021 | $575,000 List: $509,999 |
| Unit: 103 N5400057 | 2 br | 3 bath 1 Parking | 1000 sqft | Sold Oct 15, 2021 | $805,000 List: $789,900 |
| Unit: 1002 N5372594 | 3 br | 3 bath 0 Parking | 1000 sqft | Sold Sep 24, 2021 | $715,000 List: $719,900 |
| Unit: F101 N5098245 | 2 br | 1 bath 0 Parking | 600 sqft | Sold Feb 18, 2021 | $520,000 List: $525,000 |
| | | | |
| --- | --- | --- | --- |
| Unit: 203 N5600347 | 2 br | 3 bath 1 Parking | 1200 sqft | Leased Jun 04, 2022 | $2,800 List: $2,700 |
| Unit: 1103 N4823601 | 2 br | 3 bath 1 Parking | 1000 sqft | Leased Jul 11, 2020 | $2,500 List: $2,550 |
| Unit: 203F N4764852 | 2 br | 2 bath 1 Parking | 600 sqft | Leased May 20, 2020 | $2,200 List: $2,200 |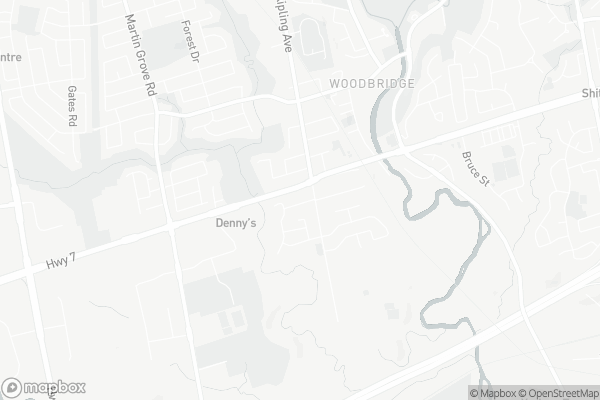 St Peter Catholic Elementary School
Elementary: Catholic
St Clement Catholic Elementary School
Elementary: Catholic
Pine Grove Public School
Elementary: Public
Woodbridge Public School
Elementary: Public
St Angela Catholic School
Elementary: Catholic
John D Parker Junior School
Elementary: Public
Woodbridge College
Secondary: Public
Holy Cross Catholic Academy High School
Secondary: Catholic
Father Henry Carr Catholic Secondary School
Secondary: Catholic
North Albion Collegiate Institute
Secondary: Public
Father Bressani Catholic High School
Secondary: Catholic
Emily Carr Secondary School
Secondary: Public
Tapas Lounge & Wine Bar

5875 Hwy 7, Vaughan, ON L4L 1T9

1.61km

The Keg Steakhouse + Bar - Woodbridge

6210 Highway 7, Woodbridge, ON L4H 4G3

1.98km

Fionn MacCool's Irish Pub

6110 Hwy 7, Vaughan, ON L4H 0R2

1.98km
Tim Hortons

25 Woodstream Boulevard, Woodbridge, ON L4L 7Y8

0.53km

Northwest Kitchenware & Gifts

Market Lane Shopping Centre, 140 Woodbridge Avenue ,Suite FN2, Vaughan, ON L4L 2S6

0.93km

Tim Hortons

8000 Highway 27, Vaughan, ON L4H 0A8

2.01km
Shoppers Drug Mart

5694 Highway 7, Unit 1, Vaughan, ON L4L 1T8

1.03km

Pine Valley Pharmacy

7700 Pine Valley Drive, Woodbridge, ON L4L 2X4

2.07km

Shih Pharmacy

2700 Kipling Avenue, Etobicoke, ON M9V 4P2

2.43km
Yu Wah Chinese Restaurant

5451 Hwy 7, Vaughan, ON L4L 0B2

0.38km

Gino's Pizza

5451 Highway 7, Unit 112, Woodbridge, ON L4L 0B2

0.38km

Paradise Shawarma

10-5451 Hwy 7, Unit 10, Vaughan, ON L4L 0B2

0.38km
Market Lane Shopping Centre

140 Woodbridge Avenue, Woodbridge, ON L4L 4K9

0.92km

Shoppers World Albion Information

1530 Albion Road, Etobicoke, ON M9V 1B4

4.25km

The Albion Centre

1530 Albion Road, Etobicoke, ON M9V 1B4

4.25km
Cataldi Fresh Market

140 Woodbridge Ave, Market Lane Shopping Center, Woodbridge, ON L4L 4K9

0.99km

Mike's No Frills

5731 Highway 7 W, Vaughan, ON L4L 4Y9

1.19km

Fortinos

8585 Highway 27, RR 3, Woodbridge, ON L4L 1A7

1.95km
LCBO

8260 Highway 27, York Regional Municipality, ON L4H 0R9

3.65km

The Beer Store

1530 Albion Road, Etobicoke, ON M9V 1B4

3.97km

LCBO

Albion Mall, 1530 Albion Rd, Etobicoke, ON M9V 1B4

4.25km
Petro Canada

5241 Highway 7 W, Vaughan, ON L4L 1T2

0.16km

Husky

5260 Hwy 7, Woodbridge, ON L4L 1T3

0.15km

Husky

5260 Highway 7 W, Vaughan, ON L4L 1T3

0.15km
Albion Cinema I & II

1530 Albion Road, Etobicoke, ON M9V 1B4

4.25km

Cineplex Cinemas Vaughan

3555 Highway 7, Vaughan, ON L4L 9H4

4.61km

Imagine Cinemas

500 Rexdale Boulevard, Toronto, ON M9W 6K5

6.34km
Woodbridge Library

150 Woodbridge Avenue, Woodbridge, ON L4L 2S7

0.91km

Humber Summit Library

2990 Islington Avenue, Toronto, ON M9L

2.97km

Ansley Grove Library

350 Ansley Grove Rd, Woodbridge, ON L4L 5C9

3.47km
William Osler Health Centre

Etobicoke General Hospital, 101 Humber College Boulevard, Toronto, ON M9V 1R8

5.34km

Humber River Regional Hospital

2111 Finch Avenue W, North York, ON M3N 1N1

6.29km

Kinetic Konnection

4585 Highway 7, Unit 3A, Vaughan, ON L4L 9T8

1.9km
Matthew Park

1 Villa Royale Ave (Davos Road and Fossil Hill Road), Woodbridge ON L4H 2Z7

7.28km

Dunblaine Park

Brampton ON L6T 3H2

10.38km

G Ross Lord Park

4801 Dufferin St (at Supertest Rd), Toronto ON M3H 5T3

10.93km
Scotiabank

7600 Weston Rd, Woodbridge ON L4L 8B7

4.06km

CIBC

7850 Weston Rd (at Highway 7), Woodbridge ON L4L 9N8

4.19km

TD Bank Financial Group

4999 Steeles Ave W (at Weston Rd.), North York ON M9L 1R4

4.26km