Property Management Co: Del Property Management

Main Intersection: Bathurst/Centre

Ownership Type: Condo Apt

Style: Apartment

Amenities: Concierge, Exercise Room, Guest Suites, Indoor Pool

Condominium Corporation #: YRCC - 1179
This building can be found at 88 Promenade Circle, in the neighbourhood of Brownridge, in Vaughan, Ontario. Among the nearby neighbourhoods are Beverley Glen, Glen Shields, Crestwood Springfarm Yorkhill, Uplands, Concord. 28 new homes are available for sale in Vaughan's Brownridge neighbourhood, representing 2% of all current listings in the city. In Vaughan, the average price for a home in Brownridge is $1,238,733. Brownridge homeowners pay a monthly mortgage of $4,196, 1.4 times less than Vaughan's average price for a home. According to the MLS, the average listed property in Brownridge has 700 sq ft, 1.6 bedrooms, and 1.9 bathrooms. Among the residential properties for sale in the area surrounding 88 Promenade Circle, 32.1% are apartments.
Currently there are no apartments for rent at 88 Promenade Circle. Contact us for this details regarding this building's price history or to see units in nearby buildings.
Car-Dependent
Almost all errands require a car.
Good Transit
Some errands can be accomplished by public transportation.
Bikeable
Some errands can be accomplished on bike.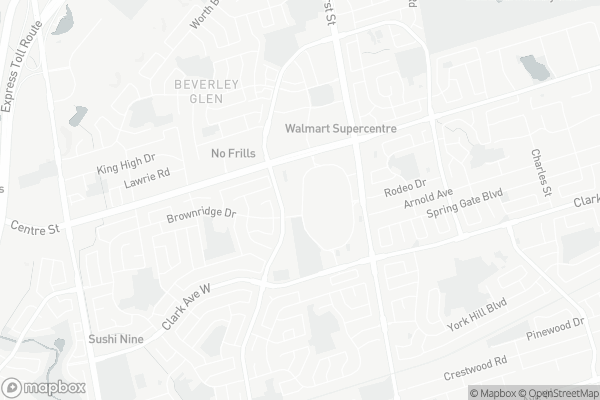 Charlton Public School
Elementary: Public
Westminster Public School
Elementary: Public
Brownridge Public School
Elementary: Public
Wilshire Elementary School
Elementary: Public
Rosedale Heights Public School
Elementary: Public
Ventura Park Public School
Elementary: Public
North West Year Round Alternative Centre
Secondary: Public
Newtonbrook Secondary School
Secondary: Public
Vaughan Secondary School
Secondary: Public
Westmount Collegiate Institute
Secondary: Public
Northview Heights Secondary School
Secondary: Public
St Elizabeth Catholic High School
Secondary: Catholic
T&T Supermarket

1 Promenade Circle, Thornhill

0.24km

M&M Food Market

7700 Bathurst Street, Vaughan

0.36km

Concord Food Centre \ Greco's Fresh Markets

1438 Centre Street, Thornhill

1.44km
LCBO

180 Promenade Circle, Thornhill

0.4km

Simcha Wine Corporation

7000 Bathurst Street, Thornhill

1.7km

Wine Rack

51 Gerry Fitzgerald Drive, Toronto

2.84km
Aroma

1 Promenade Circle Unit M116, Thornhill

0.18km

Promenade Shopping Centre

1 Promenade Circle, Thornhill

0.18km

Manchu Wok

1 Promenade Circle F110 Promenade, Thornhill

0.18km
Aroma

1 Promenade Circle Unit M116, Thornhill

0.18km

Yogen Früz

0119A-1 Promenade Circle, Thornhill

0.19km

CoCo Fresh Tea & Juice

11 Disera Drive Unit 260, Thornhill

0.41km
BMO Bank of Montreal

1 Promenade Circle, Thornhill

0.22km

Scotiabank

7700 Bathurst Street, Thornhill

0.4km

CIBC Branch with ATM

180-10 Disera Drive, Thornhill

0.44km
Esso

1030 Centre Street, Thornhill

0.43km

Circle K

1030 Centre Street, Thornhill

0.44km

Petro-Canada

7400 Bathurst Street, Thornhill

0.65km
Womens Fitness Clubs of Canada

207-1 Promenade Circle, Thornhill

0.19km

Anytime Fitness

7700 Bathurst Street Unit 1, Thornhill

0.4km

F45 Training Thornhill Disera Dr.

11 Disera Drive Unit 240, Thornhill

0.41km
Pierre Elliott Trudeau Park

Promenade Green Park

Chelwood Drive, Vaughan

0.64km

Growing to Give Community Garden

835 Clark Avenue West, Thornhill

0.68km
Bathurst Clark Resource Library

900 Clark Avenue West, Thornhill

0.47km

Jerry & Fanny Goose Judaica Library

770 Chabad Gate, Thornhill

1.17km

Dufferin Clark Library

1441 Clark Avenue West, Thornhill

1.79km
PureFlow Healthcare

10 Disera Drive unit 170, Thornhill

0.43km

Jack Nathan Health Medical Centre in Walmart Thornhill ON

700 Centre Street, Thornhill

0.48km

Nutrition Forever Inc

57 Colvin Crescent, Thornhill

1.09km
Rexall

1 Promenade Circle # 183, Thornhill

0.21km

Main Drug Mart

7700 Bathurst Street, Thornhill

0.46km

Disera Pharmacy

30 Disera Drive, Thornhill

0.51km
Promenade Shopping Centre

1 Promenade Circle, Thornhill

0.18km

Designer Row

Promenade Mall, Designer Row Inc, 1 Promenade Circle unit Y005, Thornhill

0.18km

K.Jamson Luggage

1 Promenade Circle Unit 138B, Thornhill

0.19km
Promenade Shopping Centre

1 Promenade Circle, Thornhill

0.18km

Imagine Cinemas Promenade

1 Promenade Circle, Thornhill

0.19km

HeroesLive.tv / White Night Studios Inc.

1881 Steeles Avenue West, North York

2.5km
1118 Bistro Bar & Grill

1118 Centre Street, Thornhill

0.62km

Tea Va See Event Space

1416 Centre Street, Vaughan

1.36km

Limitless Bar & Grill

1450 Centre Street Unit 3, Thornhill

1.48km