Property Management Co: Times Property Management

Main Intersection: Leslie/Hwy 7

Ownership Type: Condo Apt

Smallest Unit: 500

Largest Unit: 1000

Style: Apartment

Amenities: Concierge, Exercise Room, Gym, Indoor Pool, Party/Meeting Room

Condominium Corporation #: YRSC - 1239
Stats
Building 277 South Park Road is situated in the neighbourhood of Commerce Valley and is located in Markham, L3T 0B7 . Additionally, there are neighbourhoods such Buttonville, Aileen Willowbrook, German Mills, Thornlea, Bayview Fairway Bayview Country Club Estates in the immediate vicinity. In the Commerce Valley neighbourhood, 85 new homes are available for sale, which represents 4.5% of Markham's total 1891 homes currently listed. Commerce Valley homeowners pay a monthly mortgage of $2,774, based on an average asking price of $818,807, 1.8 times less than Markham's average list price of $1,448,225. The average listed property in Commerce Valley is 829 sq ft, has 1.5 bedrooms, and 1.7 bathrooms. In the area around 277 South Park Road, 32.9% of the homes for sale are apartments.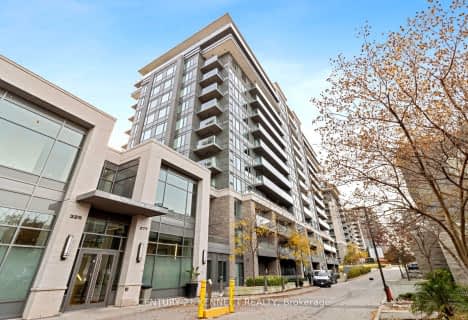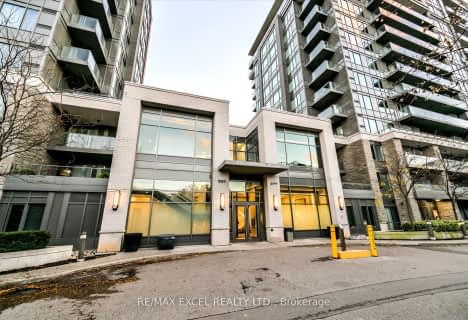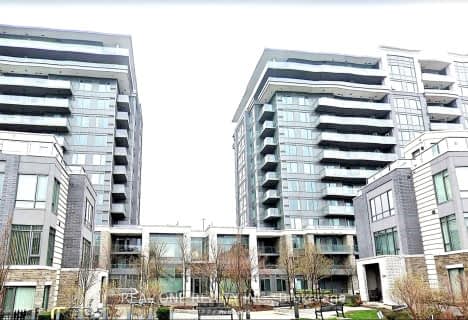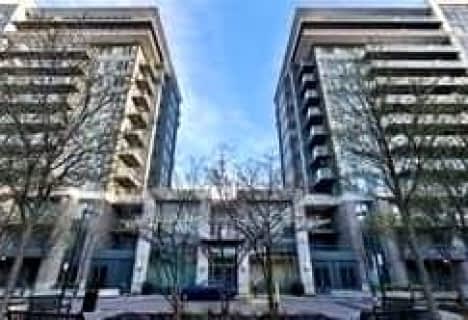 Car-Dependent
Almost all errands require a car.
Some Transit
Most errands require a car.
Bikeable
Some errands can be accomplished on bike.
| | | | |
| --- | --- | --- | --- |
| Unit: 221 N6124532 | 1 br | 1 bath 1 Parking | 600 sqft | Sold Jun 19, 2023 | $625,000 List: $588,000 |
| Unit: 720 N5956536 | 1 br | 1 bath 1 Parking | 600 sqft | Sold Jun 07, 2023 | $638,000 List: $570,000 |
| Unit: 809 N5923040 | 1 br | 1 bath 1 Parking | 600 sqft | Sold May 20, 2023 | $655,000 List: $718,800 |
| Unit: Rg 6 N6054345 | 2 br | 2 bath 2 Parking | 1200 sqft | Sold May 08, 2023 | $999,000 List: $999,000 |
| Unit: 707 N5966195 | 2 br | 2 bath 2 Parking | 1000 sqft | Sold Mar 27, 2023 | $860,000 List: $878,000 |
| Unit: 1215 N5888929 | 1 br | 1 bath 1 Parking | 600 sqft | Sold Feb 23, 2023 | $650,000 List: $665,000 |
| Unit: 109 N5865135 | 1 br | 1 bath 1 Parking | 600 sqft | Sold Feb 06, 2023 | $570,000 List: $589,800 |
| Unit: Rg03 N5810181 | 2 br | 2 bath 2 Parking | 1000 sqft | Sold Jan 25, 2023 | $805,000 List: $850,000 |
| Unit: 118 N5764774 | 1 br | 1 bath 1 Parking | 600 sqft | Sold Sep 29, 2022 | $576,000 List: $579,000 |
| Unit: 812 N5760701 | 1 br | 1 bath 1 Parking | 600 sqft | Sold Sep 22, 2022 | $650,000 List: $679,000 |
| | | | |
| --- | --- | --- | --- |
| Unit: 102 N7313014 | 1 br | 1 bath 0 Parking | 700 sqft | Leased Dec 01, 2023 | $2,550 List: $2,550 |
| Unit: 317 N7266058 | 2 br | 2 bath 1 Parking | 900 sqft | Leased Nov 07, 2023 | $3,200 List: $3,100 |
| Unit: 816 N6804952 | 2 br | 2 bath 1 Parking | 900 sqft | Leased Oct 16, 2023 | $3,000 List: $3,000 |
| Unit: 819 N7043238 | 1 br | 1 bath 1 Parking | 600 sqft | Leased Oct 04, 2023 | $2,550 List: $2,550 |
| Unit: 221 N6814454 | 1 br | 1 bath 1 Parking | 600 sqft | Leased Sep 19, 2023 | $2,500 List: $2,450 |
| Unit: 720 N6793428 | 1 br | 1 bath 1 Parking | 600 sqft | Leased Sep 09, 2023 | $2,450 List: $2,380 |
| Unit: 918 N6761750 | 2 br | 2 bath 1 Parking | 900 sqft | Leased Aug 27, 2023 | $3,000 List: $3,000 |
| Unit: 902 N6742798 | 1 br | 1 bath 1 Parking | 700 sqft | Leased Aug 21, 2023 | $2,650 List: $2,500 |
| Unit: 219 N6066660 | 2 br | 2 bath 1 Parking | 900 sqft | Leased Jul 17, 2023 | $3,180 List: $3,180 |
| Unit: Rg10 N6626992 | 2 br | 2 bath 1 Parking | 900 sqft | Leased Jul 12, 2023 | $3,000 List: $3,000 |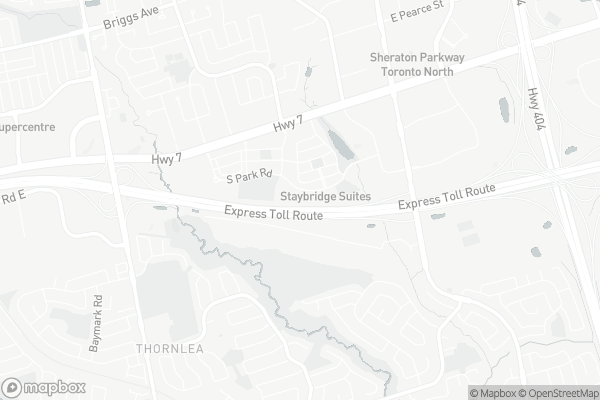 St Rene Goupil-St Luke Catholic Elementary School
Elementary: Catholic
Bayview Fairways Public School
Elementary: Public
Willowbrook Public School
Elementary: Public
Christ the King Catholic Elementary School
Elementary: Catholic
Adrienne Clarkson Public School
Elementary: Public
Doncrest Public School
Elementary: Public
Msgr Fraser College (Northeast)
Secondary: Catholic
Thornlea Secondary School
Secondary: Public
A Y Jackson Secondary School
Secondary: Public
Brebeuf College School
Secondary: Catholic
Thornhill Secondary School
Secondary: Public
St Robert Catholic High School
Secondary: Catholic
Soho KTV

505 Highway 7 E, Unit 80, Markham, ON L3T 7P6

0.68km

Mikaku Udon Bar

360 Highway 7 E, Unit 10, Richmond Hill, ON L4B 3Y7

0.72km

Adrak

15 Wertheim Court, Richmond Hill, ON L4B 3H7

0.87km
Tim Hortons

115 Times Avenue, Thornhill, ON L3T 0A2

0.52km

Delimark Cafe

5-125 Commerce Valley Drive W, Markham, ON L3T 7W4

0.56km

Commerce Valley Cafe

175 Commerce Valley Dr W, Thornhill, ON L3T 7P6

0.59km
GoGo Muscle Training

8220 Bayview Avenue, Unit 200, Markham, ON L3T 2S2

1.35km

Go Girl Body Transformation

39 Riviera Drive, Unit 1, Markham, ON L3R 8N4

3.64km

FitStudios

217 Idema Road, Markham, ON L3R 1B1

3.67km
St Mary Pharmasave

95 Times Avenue, Thornhill, ON L3T 0A2

0.46km

Bayview Hill Pharmacy

420 Highway 7 E, Richmond Hill, ON L4B 3K2

0.57km

Austin Pharmacy

350 Highway 7 E, Richmond Hill, ON L4B 3N2

0.71km
Ten Ren's Tea

111 Times Avenue, Unit 101, Thornhill, ON L3T 0A2

0.45km

Popeyes Louisiana Kitchen

111 Times Avenue, Markham, ON L3T 0A2

0.49km

Konjiki Ramen

115 Times Avenue, Suite B2-3, Thornhill, ON L3T 0A2

0.52km
Times Square Mall

550 Highway 7 E, Richmond Hill, ON L4B

0.87km

Shoppes of The Parkway

670 Highway 7 E, Richmond Hill, ON L4B 3P2

1.22km

Thornhill Square Shopping Centre

300 John Street, Thornhill, ON L3T 5W4

2km
Sam's Food Stores

95 Times Avenue, Markham, ON L3T 0A2

0.52km

Shing Hing Food

328 Highway 7 E, Suite 7, Richmond Hill, ON L4B 3P7

0.82km

M&M Food Market

8750 Bayview Avenue, Unit 17, Richmond Hill, ON L4B 4V9

1.61km
LCBO

3075 Highway 7 E, Markham, ON L3R 5Y5

3.05km

The Beer Store

8825 Yonge Street, Richmond Hill, ON L4C 6Z1

3.28km

LCBO

8783 Yonge Street, Richmond Hill, ON L4C 6Z1

3.21km
Shell

408 Highway 7 E, Richmond Hill, ON L4B 1A7

0.56km

Circle K

255 East Beaver Creek Rd, Richmond Hill, ON L4B 1M7

1.3km

Esso

255 East Beaver Creek Road, Richmond Hill, ON L4B 4A7

1.3km
York Cinemas

115 York Blvd, Richmond Hill, ON L4B 3B4

1.43km

SilverCity Richmond Hill

8725 Yonge Street, Richmond Hill, ON L4C 6Z1

2.97km

Famous Players

8725 Yonge Street, Richmond Hill, ON L4C 6Z1

2.97km
Markham Public Library - Thornhill Community Centre Branch

7755 Bayview Ave, Markham, ON L3T 7N3

2.1km

Thornhill Village Library

10 Colborne St, Markham, ON L3T 1Z6

3.6km

Richmond Hill Public Library-Richvale Library

40 Pearson Avenue, Richmond Hill, ON L4C 6V5

3.93km
Shouldice Hospital

7750 Bayview Avenue, Thornhill, ON L3T 4A3

2.2km

Mackenzie Health

10 Trench Street, Richmond Hill, ON L4C 4Z3

6km

The Scarborough Hospital

3030 Birchmount Road, Scarborough, ON M1W 3W3

7.63km
Glencrest Park

Dr. James Langstaff Park

155 Red Maple Rd, Richmond Hill ON L4B 4P9

2.51km

Cummer Park

6000 Leslie St (Cummer Ave), Toronto ON M2H 1J9

4.48km
TD Bank Financial Group

550 Hwy 7 E (at Times Square), Richmond Hill ON L4B 3Z4

0.97km

RBC Royal Bank

365 High Tech Rd (at Bayview Ave.), Richmond Hill ON L4B 4V9

1.73km

TD Bank Financial Group

9019 Bayview Ave, Richmond Hill ON L4B 3M6

2.06km