Property Management Co: Remington Property Management

Main Intersection: Warden/Hwy 7

Ownership Type: Condo Apt

Smallest Unit: 700

Largest Unit: 1000

Style: Apartment

Amenities: Concierge, Exercise Room, Party/Meeting Room

Condominium Corporation #: YRSC - 1163
Stats
Building 39 Upper Duke Crescent is situated in the neighbourhood of Unionville and is located in Markham, L6G 0B8 . Additionally, there are neighbourhoods such Village Green South Unionville, Markville, Berczy, Markham Village, Milliken Mills West in the immediate vicinity. In the Unionville neighbourhood, 333 new homes are available for sale, which represents 17.8% of Markham's total 1873 homes currently listed. Unionville homeowners pay a monthly mortgage of $5,124, based on an average asking price of $1,512,503, 1 times than Markham's average list price of $1,457,405. The average listed property in Unionville is 945 sq ft, has 2 bedrooms, and 2.2 bathrooms. In the area around 39 Upper Duke Crescent, 24% of the homes for sale are apartments.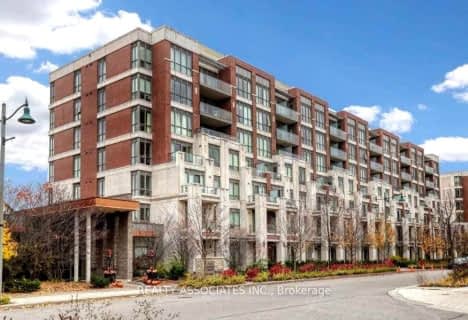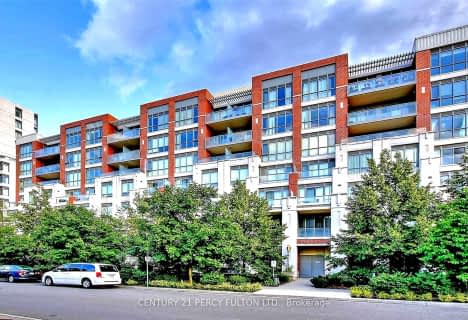 Car-Dependent
Almost all errands require a car.
Good Transit
Some errands can be accomplished by public transportation.
Bikeable
Some errands can be accomplished on bike.
| | | | |
| --- | --- | --- | --- |
| Unit: 120 N6665684 | 1 br | 2 bath 1 Parking | 700 sqft | Sold Sep 07, 2023 | $700,000 List: $649,999 |
| Unit: 407 N5967708 | 1 br | 1 bath 1 Parking | 600 sqft | Sold May 17, 2023 | $680,000 List: $598,000 |
| Unit: 115 N5878919 | 0 br | 1 bath 1 Parking | 0 sqft | Sold Mar 31, 2023 | $475,000 List: $488,800 |
| Unit: 304 N5821173 | 2 br | 2 bath 1 Parking | 1000 sqft | Sold Nov 21, 2022 | $800,000 List: $788,000 |
| Unit: 417 N5668296 | 2 br | 2 bath 1 Parking | 900 sqft | Sold Jul 28, 2022 | $808,000 List: $828,000 |
| Unit: 305 N5510543 | 2 br | 2 bath 0 Parking | 1000 sqft | Sold Mar 24, 2022 | $1,000,000 List: $999,800 |
| Unit: 515 N5490492 | 1 br | 1 bath 1 Parking | 500 sqft | Sold Feb 12, 2022 | $680,000 List: $588,000 |
| Unit: 106 N5440304 | 1 br | 2 bath 1 Parking | 700 sqft | Sold Nov 25, 2021 | $730,000 List: $720,000 |
| Unit: 207 N5427442 | 1 br | 2 bath 0 Parking | 700 sqft | Sold Nov 15, 2021 | $686,000 List: $599,000 |
| Unit: 422 N5410366 | 1 br | 1 bath 1 Parking | 600 sqft | Sold Oct 24, 2021 | $670,000 List: $568,000 |
| | | | |
| --- | --- | --- | --- |
| Unit: 119 N7202244 | 1 br | 2 bath 0 Parking | 700 sqft | Leased Oct 21, 2023 | $2,650 List: $2,700 |
| Unit: 308 N6783226 | 1 br | 2 bath 1 Parking | 700 sqft | Leased Sep 30, 2023 | $2,500 List: $2,500 |
| Unit: 208 N6763198 | 1 br | 2 bath 1 Parking | 700 sqft | Leased Sep 16, 2023 | $2,500 List: $2,500 |
| Unit: 110 N6776364 | 1 br | 2 bath 1 Parking | 700 sqft | Leased Sep 13, 2023 | $2,650 List: $2,700 |
| Unit: 421 N6717926 | 1 br | 1 bath 1 Parking | 600 sqft | Leased Aug 25, 2023 | $2,500 List: $2,500 |
| Unit: 217 N6688448 | 2 br | 2 bath 0 Parking | 1000 sqft | Leased Aug 01, 2023 | $3,200 List: $3,200 |
| Unit: 612 N6627040 | 2 br | 1 bath 0 Parking | 800 sqft | Leased Jul 24, 2023 | $2,700 List: $2,700 |
| Unit: 416 N6208960 | 2 br | 2 bath 0 Parking | 900 sqft | Leased Jul 22, 2023 | $3,100 List: $3,100 |
| Unit: 513 N6206868 | 1 br | 1 bath 0 Parking | 500 sqft | Leased Jul 12, 2023 | $2,400 List: $2,400 |
| Unit: 422 N6627950 | 1 br | 1 bath 0 Parking | 600 sqft | Leased Jul 05, 2023 | $2,500 List: $2,500 |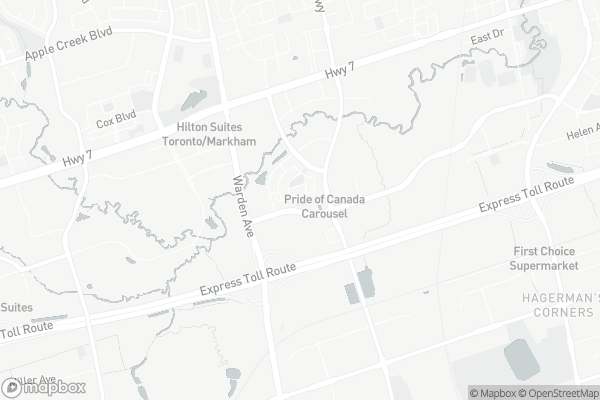 St John XXIII Catholic Elementary School
Elementary: Catholic
Milliken Mills Public School
Elementary: Public
Parkview Public School
Elementary: Public
Coledale Public School
Elementary: Public
William Berczy Public School
Elementary: Public
St Justin Martyr Catholic Elementary School
Elementary: Catholic
Milliken Mills High School
Secondary: Public
Dr Norman Bethune Collegiate Institute
Secondary: Public
St Augustine Catholic High School
Secondary: Catholic
Bill Crothers Secondary School
Secondary: Public
Unionville High School
Secondary: Public
Pierre Elliott Trudeau High School
Secondary: Public
Whole Foods Market

3997 Highway 7, Markham

0.98km

First Choice Supermarket

7866 Kennedy Road, Markham

1.72km

FreshWay Foodmart 建興超級市場

First Markham Place, 3275 Highway 7, Markham

1.8km
LCBO

3991 Highway 7, Markham

0.82km

Royal Wine

23-11 Fairburn Drive, Markham

1.69km

LCBO

3075 Highway 7, Markham

2.31km
Downtown Markham Presentation Centre

162 Enterprise Boulevard, Unionville

0.12km

Terre Rouge Craft Kitchen

162 Enterprise Boulevard, Unionville

0.14km

Poke Guys

8110 Birchmount Road Unit 10, Markham

0.15km
COMEBUY Bubble Tea Markham

4-8110 Birchmount Road, Markham

0.17km

Aroma Espresso Bar

179 Enterprise Boulevard, Unionville

0.33km

Chatime

169 Enterprise Boulevard l106, Markham

0.33km
HSBC Bank, Downtown Markham Banking Centre

170 Enterprise Boulevard Unit J107, Markham

0.22km

RBC Royal Bank

169 Enterprise Boulevard UNIT 8, Markham

0.3km

Scotiabank

179 Enterprise Boulevard Unit M108, Markham

0.33km
Shell

8330 Kennedy Road, Unionville

1.94km

Esso

Circle K

7749 Kennedy Road, Markham

2.01km
Condo viewing

131 Upper Duke Crescent, Markham

0.23km

GoodLife Fitness Markham Birchmount and Enterprise

169 Enterprise Boulevard, Markham

0.35km

Yuan Yaun Qing Quang Health

8300 Warden Avenue, Markham

0.56km
Simcoe Promenade

Roseberry Park

Promenade Park

Rougeside Promenade At, Uptown Drive, Markham

0.7km
Milliken Mills Library

7600 Kennedy Road Unit 1, Markham

2.07km

Unionville Library

15 Library Lane, Unionville

2.6km

Library

8 The Seneca Way, Markham

3.21km
GTA Immigration Medical - Markham

3603 Highway 7 Unit 102, Markham

0.91km

Liu's Wisdom Healing Centre(康美中医)

3621 Highway 7 Unit 312, Markham

0.92km

The Shapero Headache & Pain Treatment Centre

7725 Birchmount Road, Markham

1.18km
Torrance Compounding Pharmacy

8228 Birchmount Road D, Markham

0.85km

Px Pharmacy

No Frills Pharmacy

8601 Warden Avenue, Markham

1.05km
Downtown Markham Presentation Centre

162 Enterprise Boulevard, Unionville

0.12km

Downtown Markham

179 Enterprise Boulevard, Unionville

0.3km

The Origin

169 Enterprise Boulevard, Markham

0.31km
Downtown Markham Presentation Centre

162 Enterprise Boulevard, Unionville

0.12km

Cineplex Cinemas Markham and VIP

169-179 Enterprise Boulevard, Markham

0.37km

Imax
Kiu Japanese Restaurant

169 Enterprise Boulevard 2nd Floor, Markham

0.29km

Good Catch Bar & Cafe

109-179 Enterprise Boulevard, Unionville

0.41km

Hutaoli 多伦多胡桃里音乐酒馆

3760 Highway 7 Unit 1, Unionville

0.86km