Property Management Co: Times Property Management

Main Intersection: Birchmount/Hwy 7

Ownership Type: Condo Apt

Smallest Unit: 600-699

Largest Unit: 900-999

Style: Apartment

Amenities: Concierge, Exercise Room, Indoor Pool, Indoor Pool

Condominium Corporation #: YRCC - 1264
This building is located at 8228 Birchmount Road, Markham, L3R 1A6 and is situated in the neighbourhood of Unionville. Other neighbourhoods nearby are Village Green South Unionville, Markville, Berczy, Markham Village, Milliken Mills West. The district of Unionville has 211 postings available. That's just 15% of the 1408 total properties for sale in the city of Markham. Homes in Unionville are listed for an average asking price of $1,839,058, or an estimated monthly mortgage of $6,230. That is 1.4 times the average list price of $1,346,618 in Markham. Unionville listed properties average 671 sq ft, 1.8 beds, and 2.1 baths. Apartments make up 18% of homes for sale in the neighbourhood around 8228 Birchmount Road.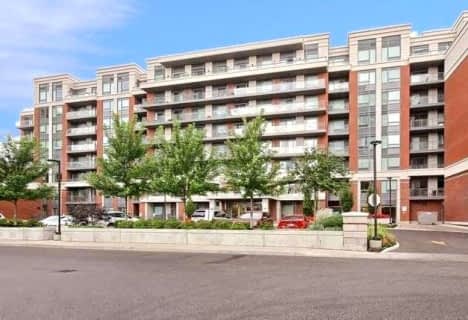 2 bath
2 bed
900-999 sqft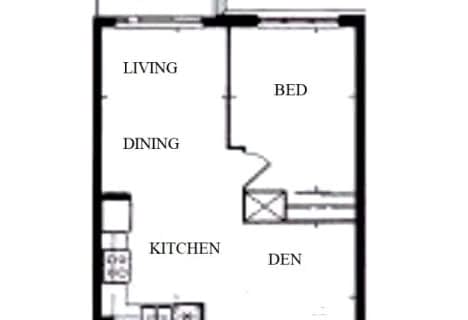 1 bath
1 bed
600-699 sqft
Car-Dependent
Most errands require a car.
Good Transit
Some errands can be accomplished by public transportation.
Very Bikeable
Most errands can be accomplished on bike.
| | | | |
| --- | --- | --- | --- |
| Unit: Rg18 N5753193 | 1 br | 2 bath 1 Parking | 700-799 sqft | Sold Sep 26, 2022 | $700,000 List: $668,000 |
| Unit: 710 N5656329 | 2 br | 2 bath 1 Parking | 900-999 sqft | Sold Aug 20, 2022 | $860,000 List: $895,000 |
| Unit: 222 N5606591 | 1 br | 2 bath 1 Parking | 700-799 sqft | Sold May 31, 2022 | $675,000 List: $739,900 |
| Unit: 711 N5599567 | 1 br | 1 bath 1 Parking | 700-799 sqft | Sold May 10, 2022 | $700,000 List: $735,000 |
| Unit: 527 N5554423 | 1 br | 1 bath 1 Parking | 700-799 sqft | Sold Mar 29, 2022 | $753,000 List: $668,000 |
| Unit: Ph06 N5548937 | 1 br | 1 bath 1 Parking | 600-699 sqft | Sold Mar 28, 2022 | $720,000 List: $538,000 |
| Unit: 105 N5549765 | 1 br | 1 bath 1 Parking | 600-699 sqft | Sold Mar 27, 2022 | $687,000 List: $588,000 |
| Unit: 528 N5527270 | 1 br | 1 bath 1 Parking | 500-599 sqft | Sold Mar 15, 2022 | $661,000 List: $565,000 |
| Unit: Rg05 N5512427 | 1 br | 2 bath 1 Parking | 600-699 sqft | Sold Mar 01, 2022 | $800,000 List: $668,000 |
| Unit: 620 N5458572 | 1 br | 1 bath 1 Parking | 600-699 sqft | Sold Dec 20, 2021 | $695,000 List: $558,000 |
| | | | |
| --- | --- | --- | --- |
| Unit: 325 N5932865 | 1 br | 2 bath 1 Parking | 700-799 sqft | Leased Mar 08, 2023 | $2,500 List: $2,500 |
| Unit: 729 N5936741 | 1 br | 1 bath 1 Parking | 600-699 sqft | Leased Mar 03, 2023 | $2,250 List: $2,250 |
| Unit: 327 N5919449 | 1 br | 1 bath 0 Parking | 600-699 sqft | Leased Feb 26, 2023 | $2,450 List: $2,450 |
| Unit: 621 N5861244 | 1 br | 1 bath 1 Parking | 600-699 sqft | Leased Jan 10, 2023 | $2,300 List: $2,300 |
| Unit: 212 N5835327 | 1 br | 1 bath 1 Parking | 600-699 sqft | Leased Jan 03, 2023 | $2,280 List: $2,280 |
| Unit: 726 N5841491 | 1 br | 1 bath 1 Parking | 600-699 sqft | Leased Dec 21, 2022 | $2,280 List: $2,280 |
| Unit: Ph18 N5839042 | 1 br | 2 bath 1 Parking | 700-799 sqft | Leased Nov 30, 2022 | $2,450 List: $2,450 |
| Unit: 303 N5783012 | 1 br | 2 bath 1 Parking | 600-699 sqft | Leased Nov 21, 2022 | $2,200 List: $2,200 |
| Unit: Rg30 N5827313 | 1 br | 1 bath 1 Parking | 500-599 sqft | Leased Nov 16, 2022 | $2,100 List: $2,100 |
| Unit: 202 N5813323 | 1 br | 1 bath 1 Parking | 600-699 sqft | Leased Nov 15, 2022 | $2,280 List: $2,280 |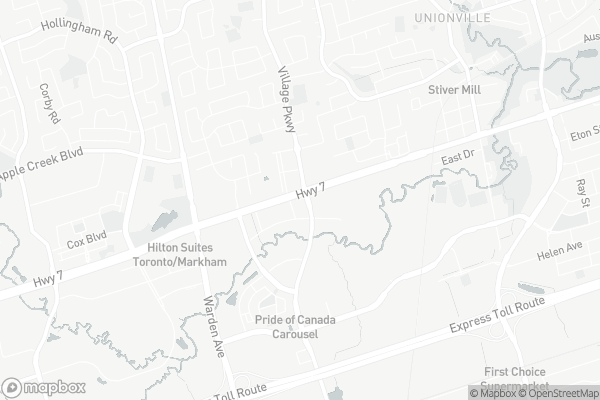 St John XXIII Catholic Elementary School
Elementary: Catholic
Unionville Public School
Elementary: Public
Parkview Public School
Elementary: Public
Coledale Public School
Elementary: Public
William Berczy Public School
Elementary: Public
St Justin Martyr Catholic Elementary School
Elementary: Catholic
Milliken Mills High School
Secondary: Public
St Augustine Catholic High School
Secondary: Catholic
Markville Secondary School
Secondary: Public
Bill Crothers Secondary School
Secondary: Public
Unionville High School
Secondary: Public
Pierre Elliott Trudeau High School
Secondary: Public
Whole Foods Market

3997 Highway 7, Markham

0.22km

大統華

8323 Kennedy Road, Markham

1.64km

Lucky Foodmart

8360 Kennedy Rd, Markham

1.64km
LCBO

3991 Highway 7, Markham

0.19km

The Beer Store

4681 Highway 7, Unionville

1.85km

Royal Wine

23-11 Fairburn Drive, Markham

2.17km
Sansotei Ramen

3987 Highway 7 #4, Markham

0.11km

Panera Bread

3987 Highway 7 Unit 1, Markham

0.11km

Five Guys

3987 Highway 7 Unit 6, Markham

0.13km
Kung Fu Tea on Birchmount

8200 Birchmount Road Unit L, Markham

0.07km

Machi Machi

3985 Highway 7 suite 105, Markham

0.07km

Panera Bread

3987 Highway 7 Unit 1, Markham

0.11km
BDC - Business Development Bank of Canada

201-3985 Highway 7, Markham

0.08km

BMO Private Bank

3985 Highway 7 3rd Floor, Suite 302, Markham

0.09km

RBC Royal Bank

3985 Highway 7, Markham

0.09km
Shell

8330 Kennedy Road, Unionville

1.58km

Petro-Canada & Car Wash

4641 Highway 7, Unionville

1.75km

Petro-Canada & Car Wash

4780 Highway 7, Unionville

1.85km
Condo viewing

131 Upper Duke Crescent, Markham

0.63km

Unionville Athletic Club

8500 Warden Avenue, Markham

0.82km

Yuan Yaun Qing Quang Health

8300 Warden Avenue, Markham

0.86km
Promenade Park

Rougeside Promenade At, Uptown Drive, Markham

0.16km

Debbi Wilkes New Park

18 Uptown Drive, Unionville

0.2km

Dragonfly Park

3991 Highway 7, Unionville

0.24km
Unionville Library

15 Library Lane, Unionville

1.81km

Milliken Mills Library

7600 Kennedy Road Unit 1, Markham

2.45km

Library

8 The Seneca Way, Markham

3.5km
Sexual Health Clinic - Markham

4261 Highway 7 Suite B6-B9, Unionville

0.85km

Liu's Wisdom Healing Centre(康美中医)

3621 Highway 7 Unit 312, Markham

1.05km

GTA Immigration Medical - Markham

3603 Highway 7 Unit 102, Markham

1.11km
Torrance Compounding Pharmacy

8228 Birchmount Road D, Markham

0km

DRUGStore Pharmacy

8601 Warden Avenue, Markham

0.68km

SHOPPERS DRUG MART

8601 Warden Avenue, Markham

0.68km
Uptown Market Shopping Centre

3985 Highway 7, Markham

0.09km

Markham Town Square

8601 Warden Avenue, Unionville

0.54km

Downtown Markham Presentation Centre

162 Enterprise Boulevard, Unionville

0.9km
Downtown Markham Presentation Centre

162 Enterprise Boulevard, Unionville

0.9km

Cineplex Cinemas Markham and VIP

169-179 Enterprise Boulevard, Markham

0.94km

Imax
H2 KTV

8601 Warden Avenue, Unionville

0.52km

Hutaoli 多伦多胡桃里音乐酒馆

3760 Highway 7 Unit 1, Unionville

0.64km

King Edward's Arms

8505 Warden Avenue, Unionville

0.68km