Property Management Co: Brookfield Property Management

Main Intersection: Bayview/Hwy 7

Ownership Type: Condo Apt

Smallest Unit: 600

Largest Unit: 1000

Style: Apartment

Amenities: Concierge, Exercise Room, Indoor Pool, Party/Meeting Room, Sauna

Condominium Corporation #: YRSC - 1050
Stats
This building can be found at 88 Times Avenue, in the neighbourhood of Commerce Valley, in Markham, Ontario. Among the nearby neighbourhoods are Buttonville, Aileen Willowbrook, German Mills, Thornlea, Bayview Fairway Bayview Country Club Estates. 85 new homes are available for sale in Markham's Commerce Valley neighbourhood, representing 4.5% of all current listings in the city. In Markham, the average price for a home in Commerce Valley is $818,807. Commerce Valley homeowners pay a monthly mortgage of $2,774, 1.8 times less than Markham's average price for a home. According to the MLS, the average listed property in Commerce Valley has 829 sq ft, 1.5 bedrooms, and 1.7 bathrooms. Among the residential properties for sale in the area surrounding 88 Times Avenue, 32.9% are apartments.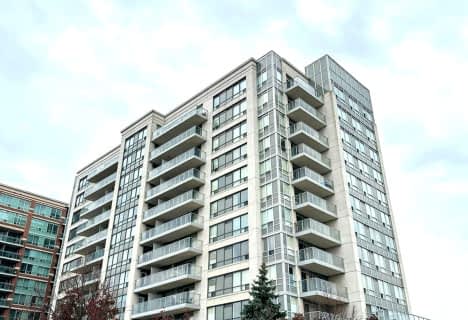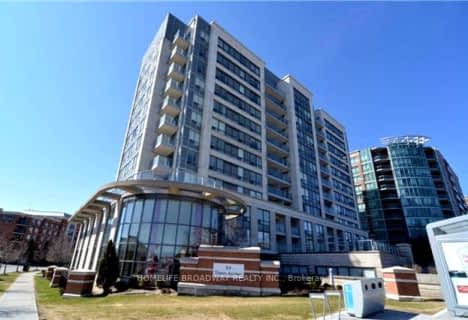 Car-Dependent
Almost all errands require a car.
Some Transit
Most errands require a car.
Bikeable
Some errands can be accomplished on bike.
| | | | |
| --- | --- | --- | --- |
| Unit: #610 N5996203 | 2 br | 2 bath 2 Parking | 1000 sqft | Sold Apr 10, 2023 | $738,888 List: $580,000 |
| Unit: 1108 N5962733 | 1 br | 1 bath 1 Parking | 700 sqft | Sold Mar 28, 2023 | $608,000 List: $639,000 |
| Unit: 908 N5838049 | 1 br | 1 bath 1 Parking | 700 sqft | Sold Dec 12, 2022 | $622,000 List: $549,000 |
| Unit: 709 N5826836 | 2 br | 2 bath 1 Parking | 800 sqft | Sold Nov 19, 2022 | $599,000 List: $599,000 |
| Unit: 611 N5716454 | 2 br | 2 bath 2 Parking | 900 sqft | Sold Aug 18, 2022 | $630,000 List: $675,000 |
| Unit: 1003 N5557734 | 2 br | 2 bath 1 Parking | 1000 sqft | Sold Apr 15, 2022 | $655,000 List: $599,000 |
| Unit: 101 N5468188 | 1 br | 1 bath 1 Parking | 600 sqft | Sold Jan 17, 2022 | $572,000 List: $499,000 |
| Unit: 1102 N5432507 | 2 br | 2 bath 2 Parking | 800 sqft | Sold Nov 22, 2021 | $652,999 List: $568,000 |
| Unit: 212 N5399246 | 2 br | 2 bath 1 Parking | 800 sqft | Sold Oct 19, 2021 | $545,800 List: $549,000 |
| Unit: 810 N5376656 | 2 br | 2 bath 2 Parking | 1000 sqft | Sold Sep 28, 2021 | $626,000 List: $639,000 |
| | | | |
| --- | --- | --- | --- |
| Unit: 315 N7221278 | 1 br | 1 bath 0 Parking | 600 sqft | Leased Nov 08, 2023 | $2,400 List: $2,400 |
| Unit: 1005 N7227942 | 2 br | 2 bath 1 Parking | 1000 sqft | Leased Oct 23, 2023 | $3,200 List: $3,200 |
| Unit: 712 N7203602 | 2 br | 2 bath 0 Parking | 800 sqft | Leased Oct 16, 2023 | $2,800 List: $2,800 |
| Unit: 1005 N7005246 | 2 br | 2 bath 1 Parking | 1000 sqft | Leased Sep 26, 2023 | $3,200 List: $3,200 |
| Unit: 1108 N6805240 | 1 br | 1 bath 1 Parking | 700 sqft | Leased Sep 13, 2023 | $2,600 List: $2,550 |
| Unit: 210 N6785134 | 2 br | 2 bath 0 Parking | 1000 sqft | Leased Sep 08, 2023 | $2,900 List: $2,900 |
| Unit: 512 N6729900 | 2 br | 2 bath 1 Parking | 900 sqft | Leased Aug 21, 2023 | $2,850 List: $2,850 |
| Unit: Uph06 N6733826 | 2 br | 2 bath 1 Parking | 1000 sqft | Leased Aug 17, 2023 | $3,200 List: $3,200 |
| Unit: 1008 N6713736 | 1 br | 1 bath 1 Parking | 700 sqft | Leased Aug 10, 2023 | $2,400 List: $2,400 |
| Unit: 309 N6683218 | 2 br | 2 bath 0 Parking | 800 sqft | Leased Jul 26, 2023 | $2,900 List: $2,900 |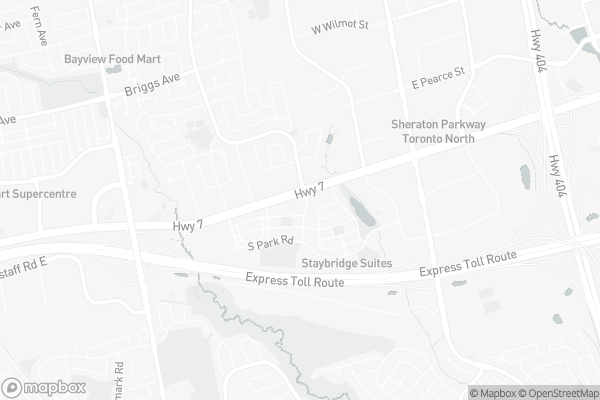 Stornoway Crescent Public School
Elementary: Public
St Rene Goupil-St Luke Catholic Elementary School
Elementary: Catholic
Willowbrook Public School
Elementary: Public
Christ the King Catholic Elementary School
Elementary: Catholic
Adrienne Clarkson Public School
Elementary: Public
Doncrest Public School
Elementary: Public
Thornlea Secondary School
Secondary: Public
A Y Jackson Secondary School
Secondary: Public
Brebeuf College School
Secondary: Catholic
Thornhill Secondary School
Secondary: Public
St Robert Catholic High School
Secondary: Catholic
Bayview Secondary School
Secondary: Public
Takchong Food Mart

550 York Regional Road 7, Richmond Hill

0.68km

CK Trading International

9030 Leslie Street unit 6, Richmond Hill

1.1km

M&M Food Market

8750 Bayview Avenue Unit 17, Richmond Hill

1.29km
Kittling Ridge Estates Wines & Spirits

301 High Tech Road, Richmond Hill

1.49km

Wine Rack

301 High Tech Road, Richmond Hill

1.52km

Kuazi Ice Wine

44 East Beaver Creek Road Suite #3, Richmond Hill

2.08km
Ten Ren's Tea

101-111 Times Avenue, Thornhill

0.08km

Popeyes Louisiana Kitchen

111 Times Avenue, Thornhill

0.09km

Tim Hortons

115 Times Avenue Unit 1, Thornhill

0.14km
Ten Ren's Tea

101-111 Times Avenue, Thornhill

0.08km

Tim Hortons

115 Times Avenue Unit 1, Thornhill

0.14km

McDonald's

420 Highway 7, Richmond Hill

0.22km
Scotiabank

420 Highway 7 Unit 38, Richmond Hill

0.17km

Ctbc Bank

505 Highway 7, Thornhill

0.41km

Sinocoin Capital Inc

505 Highway 7 Unit 282, Thornhill

0.42km
Shell

408 Highway 7, Richmond Hill

0.11km

self service car wash

404 Highway 7, Richmond Hill

0.17km

Dart Petroleum Services

95 West Beaver Creek Rd, Richmond Hill

1.16km
Yoga Tree Richmond Hill

360 Highway 7 #1, Richmond Hill

0.41km

WellnessLiving

175 Commerce Valley Drive West, Thornhill

0.53km

Absoglow
Suncrest Park

Dollar Hamlet Park

38 Galleria Parkway, Thornhill

0.17km

Leitchcroft Commons

50 Azalea Gateway, Markham

0.34km
Palmieri Furniture Ltd

1230 Reid Street, Richmond Hill

1km

Library

8 The Seneca Way, Markham

2.19km

Little Free Library #129152

142 Summerdale Drive, Thornhill

2.29km
Dr. Jason Law ND, RAc

205-420 Highway 7, Richmond Hill

0.22km

360 Medical Centre - Richmond Hill - Virtual Walk In

360 Highway 7 East, Units 20-22, Richmond Hill

0.38km

Ontario Addiction Treatment Centres (OATC)

175 Commerce Valley Drive West #300, Thornhill

0.54km
St Mary Pharmacy

95 Times Avenue, Thornhill

0.14km

Bayview Hill Pharmacy

420 Highway 7, Richmond Hill

0.23km

Royal Garden Pharmacy

111C-370 Highway 7, Richmond Hill

0.3km
The Galleria Shoppes

Doncrest Market Place

Jubilee Square

280 West Beaver Creek Road, Richmond Hill

0.42km
York Cinemas

115 York Boulevard, Richmond Hill

1.3km

SilverCity Richmond Hill Cinemas

8725 Yonge Street, Richmond Hill

2.8km

Every Angle Inc

6 Shields Court, Markham

2.99km
Voto King Street

420 Highway 7, Richmond Hill

0.21km

Evt Karaoke

ET KTV

505 Highway 7 P1, Thornhill

0.44km