Property Management Co: Crossbridge Condominium Services

Main Intersection: Hurontario/Burnhamth

Ownership Type: Condo Apt

Smallest Unit: 700-799

Largest Unit: 700-799

Style: Apartment

Amenities: Concierge, Exercise Room, Indoor Pool, Indoor Pool

Condominium Corporation #: pscc - 720
This building can be found at 33 Elm Drive, in the neighbourhood of City Centre, in Mississauga, Ontario. Among the nearby neighbourhoods are Northeast, Fairview, Mississauga Valleys, Mavis Erindale, Cooksville. 427 new homes are available for sale in Mississauga's City Centre neighbourhood, representing 16.1% of all current listings in the city. In Mississauga, the average price for a home in City Centre is $682,608. City Centre homeowners pay a monthly mortgage of $2,312, 2.3 times less than Mississauga's average price for a home. According to the MLS, the average listed property in City Centre has 775 sq ft, 1.6 bedrooms, and 1.7 bathrooms. Among the residential properties for sale in the area surrounding 33 Elm Drive, 31.4% are apartments.
Currently there are no apartments for sale at 33 Elm Drive. Contact us for this details regarding this building's price history or to see units in nearby buildings.
Car-Dependent
Most errands require a car.
Excellent Transit
Most errands can be accomplished by public transportation.
Very Bikeable
Most errands can be accomplished on bike.
| | | | |
| --- | --- | --- | --- |
| Unit: 2301 W5916973 | 1 br | 1 bath 1 Parking | 600-699 sqft | Sold Mar 14, 2023 | $552,000 List: $574,900 |
| Unit: 2007 W5945895 | 1 br | 1 bath 1 Parking | 600-699 sqft | Sold Mar 13, 2023 | $562,500 List: $590,000 |
| Unit: #2404 W5918373 | 1 br | 2 bath 0 Parking | 600-699 sqft | Sold Feb 27, 2023 | $590,000 List: $608,888 |
| Unit: 608 W5805213 | 1 br | 1 bath 0 Parking | 600-699 sqft | Sold Nov 05, 2022 | $580,000 List: $499,000 |
| Unit: 713 W5745994 | 1 br | 2 bath 1 Parking | 700-799 sqft | Sold Oct 10, 2022 | $574,000 List: $589,880 |
| Unit: 1811 W5769463 | 1 br | 1 bath 1 Parking | 600-699 sqft | Sold Oct 08, 2022 | $576,000 List: $579,000 |
| Unit: 511 W5717100 | 1 br | 1 bath 0 Parking | 600-699 sqft | Sold Sep 08, 2022 | $575,000 List: $595,000 |
| Unit: 412 W5734543 | 2 br | 2 bath 1 Parking | 800-899 sqft | Sold Aug 29, 2022 | $642,888 List: $599,900 |
| Unit: #103 W5648586 | 2 br | 2 bath 1 Parking | 800-899 sqft | Sold Jun 27, 2022 | $630,000 List: $688,800 |
| Unit: 1709 W5649291 | 2 br | 2 bath 1 Parking | 800-899 sqft | Sold Jun 14, 2022 | $627,500 List: $649,900 |
| | | | |
| --- | --- | --- | --- |
| Unit: 1803 W5923139 | 1 br | 1 bath 1 Parking | 500-599 sqft | Leased Feb 27, 2023 | $2,250 List: $2,199 |
| Unit: 1313 W5906257 | 1 br | 2 bath 0 Parking | 700-799 sqft | Leased Feb 18, 2023 | $2,500 List: $2,500 |
| Unit: 1909 W5833629 | 2 br | 2 bath 1 Parking | 800-899 sqft | Leased Nov 29, 2022 | $2,750 List: $2,750 |
| Unit: 1113 W5825025 | 1 br | 2 bath 1 Parking | 700-799 sqft | Leased Nov 22, 2022 | $2,500 List: $2,500 |
| Unit: 2608 W5828121 | 1 br | 1 bath 1 Parking | 800-899 sqft | Leased Nov 20, 2022 | $2,600 List: $2,600 |
| Unit: 1304 W5783944 | 1 br | 2 bath 1 Parking | 700-799 sqft | Leased Oct 16, 2022 | $2,600 List: $2,600 |
| Unit: Tp270 W5782235 | 1 br | 1 bath 1 Parking | 700-799 sqft | Leased Oct 11, 2022 | $2,650 List: $2,600 |
| Unit: 611 W5770705 | 1 br | 1 bath 0 Parking | 700-799 sqft | Leased Sep 26, 2022 | $2,425 List: $2,400 |
| Unit: 2109 W5774073 | 2 br | 2 bath 1 Parking | 800-899 sqft | Leased Sep 25, 2022 | $2,800 List: $2,800 |
| Unit: 411 W5750728 | 1 br | 1 bath 1 Parking | 600-699 sqft | Leased Sep 03, 2022 | $2,425 List: $2,375 |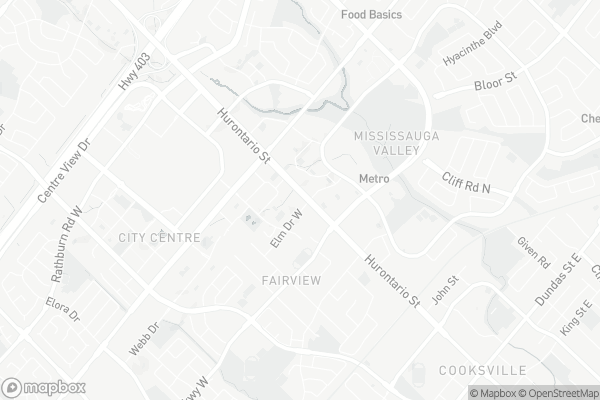 Sts. Peter & Paul Catholic School
Elementary: Catholic
St Philip Elementary School
Elementary: Catholic
Fairview Public School
Elementary: Public
The Valleys Senior Public School
Elementary: Public
Thornwood Public School
Elementary: Public
Bishop Scalabrini School
Elementary: Catholic
T. L. Kennedy Secondary School
Secondary: Public
John Cabot Catholic Secondary School
Secondary: Catholic
The Woodlands Secondary School
Secondary: Public
Applewood Heights Secondary School
Secondary: Public
St Martin Secondary School
Secondary: Catholic
Father Michael Goetz Secondary School
Secondary: Catholic
CanadaLife Pinoy

1580 Mississauga Valley Boulevard Suite 1210, Mississauga

0.34km

Town & Country Market @ Hurontario

4033 Hurontario Street, Mississauga

0.5km

Metro

Iona Plaza, 1585 Mississauga Valley Boulevard, Mississauga

0.52km
Wine Rack

1585 Mississauga Valley Boulevard, Mississauga

0.52km

The Wine Shop and Tasting Room

100 City Centre Drive FM08B, Mississauga

1.12km

LCBO

65 Square One Drive, Mississauga

1.16km
We Eats Canada

55 Elm Drive Unit 1704, Mississauga

0.11km

Wally's Family Restaurant

3480 Hurontario Street, Mississauga

0.25km

Chili Chi-Lee BBQ 李扯火把把烧

CA ON Mississauga, 265 Enfield Place Unit 100A

0.29km
Starbucks

3670 Hurontario Street, Mississauga

0.28km

Kung Fu Tea on Enfield

285 Enfield Place R102, Mississauga

0.31km

Railroad Coffee Co.

50 Sussex Gate, Mississauga

0.32km
Intesa Bci Canada

50 Burnhamthorpe Road West, Mississauga

0.35km

Hana Bank Canada - Mississauga Br.

120-90 Burnhamthorpe Road West, Mississauga

0.39km

Westmount Capital Corporation

60 Absolute Avenue, Mississauga

0.47km
Petro-Canada

3680 Hurontario Street, Mississauga

0.35km

Circle K

3445 Hurontario Street, Mississauga

0.37km

Esso

3445 Hurontario Street, Mississauga

0.37km
F45 Training Mississauga Downtown

68-50 Burnhamthorpe Road West, Mississauga

0.34km

Qozen Yoga & Well-being Studio

405-50 Burnhamthorpe Road West, Mississauga

0.36km

Stacked Pilates & Dance

80 Absolute Avenue, Mississauga

0.57km
Innovative Landscaping

1 Elm Drive Suite 1210, Mississauga

0.01km

Kariya Park

3620 Kariya Drive, Mississauga

0.37km

Cooksville creek trail

Burnhamthorpe Rd At Robert Speck Pky, Mississauga

0.61km
Mississauga Valley Library

1275 Mississauga Valley Boulevard, Mississauga

0.95km

Hazel McCallion Central Library

301 Burnhamthorpe Road West, Mississauga

1km

Mississauga Library - Pop Up Location

4141 Living Arts Drive, Mississauga

1.15km
Matthews Gate Pharmacy

3662 Hurontario Street #5, Mississauga

0.27km

Enfield Place Medical Centre

265 Enfield Place, Mississauga

0.29km

McLean Clinic - GraceMed Mississauga

50 Burnhamthorpe Road West Suite 343, Mississauga

0.35km
Matthews Gate Pharmacy

3662 Hurontario Street #5, Mississauga

0.27km

Guardian - Cura Pharmacy

265 Enfield Place, Mississauga

0.29km

Central All Care Pharmacy

3420 Hurontario Street, Mississauga

0.42km
Enfield Place Retail

285 Enfield Place, Mississauga

0.3km

Iona Plaza

Iona Plaza

Iona Plaza, 1585 Mississauga Valley Boulevard, Mississauga

0.52km
Untitled Spaces at Square One

Square One, 242 Rathburn Road West Suite 208, Mississauga

1.37km

Imax

Cineplex Cinemas Mississauga

309 Rathburn Road West, Mississauga

1.56km
The Wave Bar and Lounge

285 Enfield Place Unit R100, Mississauga

0.32km

&Company Resto Bar

295 Enfield Place, Mississauga

0.35km

Rooftop Patio

210-296 Enfield Place, Mississauga

0.37km