Property Management Co: Simsons Property Management

Main Intersection: Hurontario/Burnhamth

Ownership Type: Condo Apt

Smallest Unit: 1000-1199

Largest Unit: 1000-1199

Style: Apartment

Stories: 20

Walk Score: 79

Transit Score: 74

Year Built: 1983

Total Units: 233

Amenities: Concierge, Exercise Room, Indoor Pool, Party/Meeting Room

Condominium Corporation #: PCC - 239

Maintenance Fees Cover: Hydro, Heat, Air Conditioning, Water

Owner Pays: None
This building can be found at 3695 Kaneff Crescent, in the neighbourhood of Mississauga Valleys, in Mississauga, Ontario. Among the nearby neighbourhoods are Fairview, City Centre, Northeast, Rathwood, Cooksville. 36 new homes are available for sale in Mississauga's Mississauga Valleys neighbourhood, representing 1.4% of all current listings in the city. In Mississauga, the average price for a home in Mississauga Valleys is $739,383. Mississauga Valleys homeowners pay a monthly mortgage of $2,505, 2.1 times less than Mississauga's average price for a home. According to the MLS, the average listed property in Mississauga Valleys has 1024 sq ft, 2.7 bedrooms, and 2.1 bathrooms. Among the residential properties for sale in the area surrounding 3695 Kaneff Crescent, 38.9% are apartments.
Currently there are no apartments for rent at 3695 Kaneff Crescent. Contact us for this details regarding this building's price history or to see units in nearby buildings.
Very Walkable
Most errands can be accomplished on foot.
Excellent Transit
Most errands can be accomplished by public transportation.
Very Bikeable
Most errands can be accomplished on bike.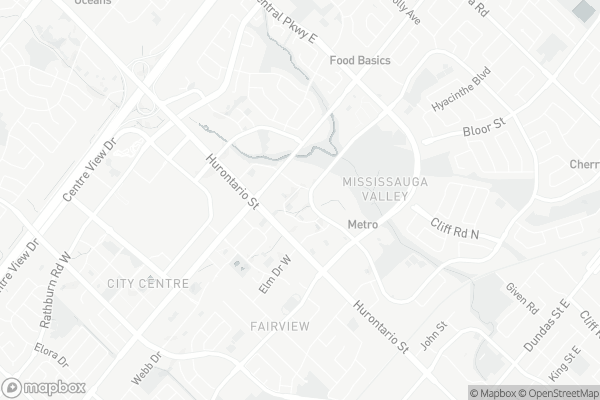 Sts. Peter & Paul Catholic School
Elementary: Catholic
Canadian Martyrs School
Elementary: Catholic
Fairview Public School
Elementary: Public
The Valleys Senior Public School
Elementary: Public
Thornwood Public School
Elementary: Public
Bishop Scalabrini School
Elementary: Catholic
T. L. Kennedy Secondary School
Secondary: Public
John Cabot Catholic Secondary School
Secondary: Catholic
The Woodlands Secondary School
Secondary: Public
Applewood Heights Secondary School
Secondary: Public
Philip Pocock Catholic Secondary School
Secondary: Catholic
Father Michael Goetz Secondary School
Secondary: Catholic
The Wave Bar & Lounge

285 Enfield Place, Unit 100, Mississauga, ON L5B 3Y6

0.52km

&Company Resto Bar

295 Enfield Place, Mississauga, ON L5B 3J4

0.53km

The Keg Steakhouse + Bar

55 City Centre Dr, Unit 107, Mississauga, ON L5B 1M3

0.57km
Railroad Coffee

50 Burnhamthorpe Road W, Mississauga, ON L5B 3C2

0.44km

Gong Cha

90 Burnhamthorpe Road W, Unit 115, Mississauga, ON L5B 3C3

0.53km

Paradise Cafe and Catering

5925 Airport Road, Mississauga, ON L4Z 1S1

0.56km
F45 Training

50 Burnhamthorpe Road W, Unit 68, Mississauga, ON L5B 3C2

0.5km

Habitual Fitness & Lifestyle

3611 Mavis Road, Units 12-15, Mississauga, ON L5C 1T7

2.21km

Konga Fitness

4995 Timberlea Boulevard, Unit 6, Mississauga, ON L4W 2S2

3.84km
Shoppers Drug Mart

1585 Mississauga Valley Boulevard, Mississauga, ON L5A 3W9

0.41km

City Centre Medical Pharmacy

3420 Hurontario Street, Mississauga, ON L5B 4A9

0.65km

Rexall PharmaPlus

377 Burnhamthorpe Road E, Mississauga, ON L5A 3Y1

0.95km
Subway

1585 Mississauga Valley Boulevard, Unit 8, Mississauga, ON L5A 3W9

0.43km

Select Sandwich

50 Burnhamthorpe Road W, Unit 336, Mississauga, ON L5B 3C2

0.44km

Pizza Pizza

1585 Mississauga Valley Boulevard, Mississauga, ON L5A 3W9

0.41km
Iona Square

1585 Mississauga Valley Boulevard, Mississauga, ON L5A 3W9

0.42km

Square One

100 City Centre Dr, Mississauga, ON L5B 2C9

0.9km

Central Parkway Mall

377 Burnhamthorpe Road E, Mississauga, ON L5A 3Y1

0.95km
Metro

1585 Mississauga Valley Blvd, Mississauga, ON L5A 3W9

0.46km

Food Basics

377 Burnhamthorpe Road E, Mississauga, ON L5A 3Y1

0.95km

Whole Foods Market

155 Square One Dr, Square One, Mississauga, ON L5B 0E2

1.12km
LCBO

65 Square One Drive, Mississauga, ON L5B 1M2

1.06km

Scaddabush

209 Rathburn Road West, Mississauga, ON L5B 4E5

1.43km

LCBO

5035 Hurontario Street, Unit 9, Mississauga, ON L4Z 3X7

2.4km
Certigard (Petro-Canada)

3680 Hurontario Street, Mississauga, ON L5B 1P3

0.34km

Petro-Canada

3680 Hurontario Street, Mississauga, ON L5B 1P3

0.34km

Esso

3445 Hurontario Street, Mississauga, ON L5A 2H4

0.55km
Cineplex Odeon Corporation

100 City Centre Drive, Mississauga, ON L5B 2C9

0.69km

Cinéstarz

377 Burnhamthorpe Road E, Mississauga, ON L4Z 1C7

1.07km

Cineplex Cinemas Mississauga

309 Rathburn Road W, Mississauga, ON L5B 4C1

1.14km
Mississauga Valley Community Centre & Library

1275 Mississauga Valley Boulevard, Mississauga, ON L5A 3R8

0.69km

Central Library

301 Burnhamthorpe Road W, Mississauga, ON L5B 3Y3

1.23km

Cooksville Branch Library

3024 Hurontario Street, Mississauga, ON L5B 4M4

1.84km
Fusion Hair Therapy

33 City Centre Drive, Suite 680, Mississauga, ON L5B 2N5

0.67km

Pinewood Medical Centre

1471 Hurontario Street, Mississauga, ON L5G 3H5

4.39km

Trillium Health Centre - Toronto West Site

150 Sherway Drive, Toronto, ON M9C 1A4

5.78km
Mississauga Valley Park

1275 Mississauga Valley Blvd, Mississauga ON L5A 3R8

0.59km

Richard Jones Park

181 Whitchurch Mews, Mississauga ON

1.42km

Staghorn Woods Park

855 Ceremonial Dr, Mississauga ON

3.86km
CIBC

1 City Centre Dr (at Robert Speck Pkwy.), Mississauga ON L5B 1M2

0.72km

TD Bank Financial Group

100 City Centre Dr (in Square One Shopping Centre), Mississauga ON L5B 2C9

1.03km

Scotiabank

3295 Kirwin Ave, Mississauga ON L5A 4K9

1.44km