Property Management Co: Tba

Main Intersection: Lakeshore/Cawthra

Ownership Type: Condo Townhouse

Smallest Unit: 900

Largest Unit: 1200

Style: Stacked Townhse

Amenities: Bbqs Allowed

Condominium Corporation #: tba - 1096
Stats
This building can be found at 665 Cricklewood Drive, in the neighbourhood of Mineola, in Mississauga, Ontario. Among the nearby neighbourhoods are Port Credit, Cooksville, Applewood, Lorne Park, Lakeview. 56 new homes are available for sale in Mississauga's Mineola neighbourhood, representing 2% of all current listings in the city. In Mississauga, the average price for a home in Mineola is $2,752,680. Mineola homeowners pay a monthly mortgage of $9,325, 1.9 times than Mississauga's average price for a home. According to the MLS, the average listed property in Mineola has 1378 sq ft, 3.1 bedrooms, and 3.2 bathrooms. Among the residential properties for sale in the area surrounding 665 Cricklewood Drive, 1.8% are apartments.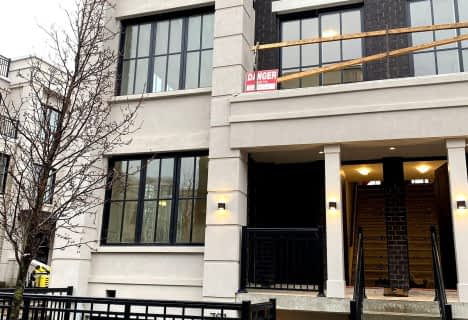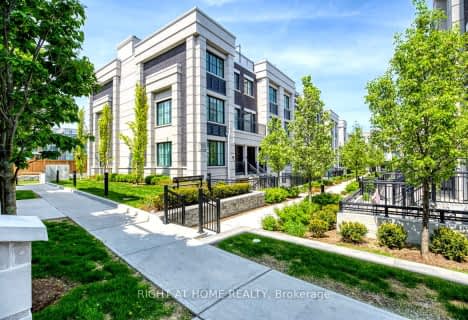 Car-Dependent
Almost all errands require a car.
Some Transit
Most errands require a car.
Bikeable
Some errands can be accomplished on bike.
| | | | |
| --- | --- | --- | --- |
| Unit: 732 W6007051 | 2 br | 2 bath 1 Parking | 900 sqft | Sold Apr 19, 2023 | $789,900 List: $789,900 |
| Unit: 708 W5917611 | 2 br | 2 bath 1 Parking | 1000 sqft | Sold Feb 28, 2023 | $755,000 List: $759,900 |
| Unit: 724 W5492665 | 2 br | 2 bath 0 Parking | 900 sqft | Sold Feb 12, 2022 | $903,000 List: $789,000 |
| Unit: 715 W5476369 | 2 br | 2 bath 1 Parking | 1200 sqft | Sold Jan 24, 2022 | $951,000 List: $799,000 |
| Unit: 733 W5396151 | 2 br | 2 bath 1 Parking | 1000 sqft | Sold Oct 15, 2021 | $825,000 List: $789,900 |
| | | | |
| --- | --- | --- | --- |
| Unit: 707 W5787049 | 2 br | 2 bath 1 Parking | 900 sqft | Leased Oct 09, 2022 | $2,950 List: $2,950 |
| Unit: 706 W5741037 | 2 br | 2 bath 0 Parking | 1200 sqft | Leased Aug 31, 2022 | $3,200 List: $3,100 |
| Unit: 704 W5606981 | 2 br | 3 bath 2 Parking | 1200 sqft | Leased May 25, 2022 | $3,200 List: $3,375 |
| Unit: 720 W5578192 | 2 br | 2 bath 1 Parking | 1200 sqft | Leased Apr 16, 2022 | $2,850 List: $2,750 |
| Unit: 707 W5539928 | 2 br | 2 bath 1 Parking | 900 sqft | Leased Apr 04, 2022 | $2,750 List: $2,750 |
| Unit: 706 W5380373 | 2 br | 2 bath 0 Parking | 1200 sqft | Leased Sep 27, 2021 | $2,950 List: $2,950 |
| Unit: 702 W5163230 | 2 br | 2 bath 0 Parking | 1000 sqft | Leased Apr 08, 2021 | $2,500 List: $1 |
| Unit: 729 W5163216 | 2 br | 3 bath 0 Parking | 1200 sqft | Leased Apr 05, 2021 | $2,600 List: $2,600 |
| Unit: 711 W5169943 | 2 br | 2 bath 1 Parking | 1200 sqft | Leased Apr 02, 2021 | $2,600 List: $2,600 |
| Unit: 727 W5162678 | 2 br | 2 bath 0 Parking | 1000 sqft | Leased Mar 29, 2021 | $2,500 List: $1 |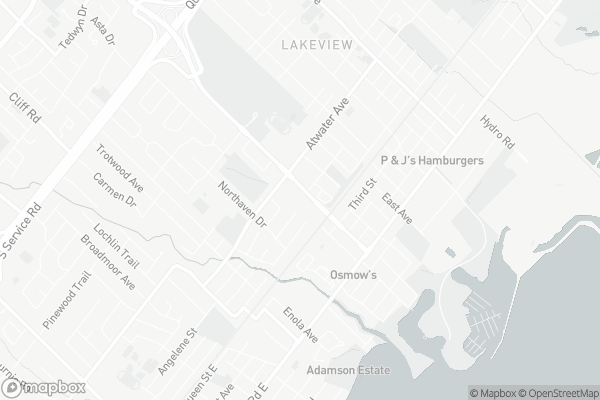 St. James Catholic Global Learning Centr
Elementary: Catholic
St Dominic Separate School
Elementary: Catholic
Queen of Heaven School
Elementary: Catholic
Mineola Public School
Elementary: Public
Janet I. McDougald Public School
Elementary: Public
Allan A Martin Senior Public School
Elementary: Public
Peel Alternative South
Secondary: Public
Peel Alternative South ISR
Secondary: Public
St Paul Secondary School
Secondary: Catholic
Gordon Graydon Memorial Secondary School
Secondary: Public
Port Credit Secondary School
Secondary: Public
Cawthra Park Secondary School
Secondary: Public
Rabba Fine Foods

645 Lakeshore Road East, Mississauga

0.57km

Metro

406 Lakeshore Road East, Mississauga

1.04km

Longo's Applewood

1125 North Service Road, Mississauga

2.2km
Stonehooker Brewing Company

866 Lakeshore Road East, Mississauga

0.81km

The Beer Store

420 Lakeshore Road East, Mississauga

0.98km

Vintage Vines

1169 Lakeshore Road East, Mississauga

1.55km
McDonald's

Cavenshore Shopping Centre, 601 Lakeshore Road East, Mississauga

0.54km

Subway

645 Lakeshore Road East, Mississauga

0.55km

Sushi Maki House

645 Lakeshore Road East, Mississauga

0.55km
McDonald's

Cavenshore Shopping Centre, 601 Lakeshore Road East, Mississauga

0.54km

Coffee Culture Cafe & Eatery

515 Lakeshore Road East Unit 101, Mississauga

0.79km

Tim Hortons

910 Lakeshore Road East, Mississauga

0.91km
RBC Royal Bank ATM

645 Lake Shore Boulevard East, Mississauga

0.57km

BMO Bank of Montreal

515 Lakeshore Road East Unit 113, Mississauga

0.74km

Scotiabank

158 Lakeshore Road East, Mississauga

1.98km
Petro-Canada

456 Lakeshore Road East, Mississauga

0.9km

Petro-Canada

1175 Hurontario Street, Mississauga

1.95km

HUSKY

155 North Service Road, Mississauga

1.97km
Dellwood Park Basketball

1302 Dexter Crescent, Mississauga

0.34km

StrongerNow Inc.

579 Lakeshore Road East B, Mississauga

0.53km

Port Credit Athletics

579 Lakeshore Road East B, Mississauga

0.53km
DELLWOOD PARK

650 Atwater Avenue, Mississauga

0.29km

The Village Green Park

780 Village Green Boulevard, Mississauga

0.3km

Dellwood Park
Lakeview Library

1110 Atwater Avenue, Mississauga

1.35km

Port Credit Memorial Arena Pop Up Library

40 Stavebank Road N, Mississauga

2.6km

Port Credit Library

20 Lakeshore Road East, Mississauga

2.64km
Bos Massage Therapy

1274 Dexter Crescent, Mississauga

0.29km

Oakwood Health Network

507 Lakeshore Road East, Mississauga

0.84km

Highmark Health

374 Lakeshore Road East, Mississauga

1.09km
Shoppers Drug Mart

579 Lakeshore Road East, Mississauga

0.53km

Cyril Pharmacy

645 Lakeshore Road East, Mississauga

0.56km

Fastaid Pharmacy

620 Lakeshore Road East, Mississauga

0.62km
Applewood Village Plaza

1077 North Service Road, Mississauga

2.16km

Lana Jewellery

5B-1250 South Service Road, Mississauga

2.24km

Canadian Shoe Outlet

1250 South Service Road, Mississauga

2.25km
Caven's Alley Bar

585 Lakeshore Road East, Mississauga

0.51km

Wild Wing

714 Lakeshore Road East 1 & 6, Mississauga

0.61km

Chocoolate Boutique & Lounge

845 Lakeshore Road East, Mississauga

0.69km