Property Management Co: Cie Property Management

Main Intersection: Lakeshore & Trafalga

Ownership Type: Condo Apt

Smallest Unit: 1000

Largest Unit: 1000

Style: Apartment

Stories: 4

Walk Score: 74

Year Built: 1993

Total Units: 56

Amenities: Party/Meeting Room

Condominium Corporation #: HCP - 258

Maintenance Fees Cover: Heat, Air Conditioning, Water

Owner Pays: Hydro
Stats
This building is located at 185 Robinson Street, Oakville, L6J 7P6 and is situated in the neighbourhood of Old Oakville. Other neighbourhoods nearby are Eastlake, Rural Oakville, College Park, River Oaks, Iroquois Ridge South. The district of Old Oakville has 203 postings available. That's just 11.1% of the 1832 total properties for sale in the city of Oakville. Homes in Old Oakville are listed for an average asking price of $2,980,334, or an estimated monthly mortgage of $10,096. That is 1.4 times the average list price of $2,200,678 in Oakville. Old Oakville listed properties average 1477 sq ft, 2.5 beds, and 2.9 baths. Apartments make up 13.3% of homes for sale in the neighbourhood around 185 Robinson Street.

Currently there are no apartments for rent at 185 Robinson Street. Contact us for this details regarding this building's price history or to see units in nearby buildings.
Somewhat Walkable
Some errands can be accomplished on foot.
Some Transit
Most errands require a car.
Bikeable
Some errands can be accomplished on bike.
| | | | |
| --- | --- | --- | --- |
| Unit: 104 O4507421 | 2 br | 2 bath 0 Parking | 0 sqft | Sold Jul 07, 2019 | $2,700 List: $2,700 |
| Unit: Ph12 O4417660 | 1 br | 1 bath 0 Parking | 0 sqft | Sold Nov 23, 2018 | $2,100 List: $2,100 |
| Unit: 204 O4417132 | 2 br | 2 bath 0 Parking | 0 sqft | Sold Aug 13, 2018 | $2,150 List: $2,150 |
| Unit: Th4 W5617899 | 2 br | 2 bath 2 Parking | 1800 sqft | Sold May 17, 2022 | $1,150,000 List: $1,199,000 |
| Unit: 208 W5452284 | 2 br | 2 bath 0 Parking | 1000 sqft | Sold Dec 23, 2021 | $770,000 List: $789,900 |
| Unit: Th 2 W5380765 | 2 br | 2 bath 1 Parking | 1400 sqft | Sold Sep 29, 2021 | $1,100,000 List: $1,150,000 |
| Unit: Th6 W5359344 | 2 br | 2 bath 1 Parking | 1400 sqft | Sold Sep 04, 2021 | $1,480,000 List: $1,499,900 |
| Unit: 201 O4777773 | 2 br | 2 bath 0 Parking | 0 sqft | Sold Jul 14, 2020 | $575,000 List: $575,000 |
| Unit: 206 W4368963 | 2 br | 2 bath 1 Parking | 1000 sqft | Sold Mar 04, 2019 | $538,000 List: $539,900 |
| Unit: 210 W4358106 | 2 br | 2 bath 0 Parking | 1000 sqft | Sold Feb 26, 2019 | $545,000 List: $549,000 |
| | | | |
| --- | --- | --- | --- |
| Unit: 101 W6770782 | 2 br | 2 bath 1 Parking | 1000 sqft | Leased Sep 11, 2023 | $3,600 List: $3,900 |
| Unit: Th4 W6179824 | 2 br | 2 bath 0 Parking | 1800 sqft | Leased Aug 14, 2023 | $4,400 List: $4,500 |
| Unit: 312 W6193536 | 2 br | 2 bath 1 Parking | 900 sqft | Leased Jun 26, 2023 | $3,300 List: $3,300 |
| Unit: 212 W6089880 | 2 br | 2 bath 0 Parking | 900 sqft | Leased Jun 15, 2023 | $3,600 List: $3,600 |
| Unit: Ph4 W5847602 | 1 br | 1 bath 1 Parking | 800 sqft | Leased Jan 09, 2023 | $2,700 List: $2,700 |
| Unit: Th4 W5729843 | 2 br | 2 bath 0 Parking | 1800 sqft | Leased Sep 09, 2022 | $4,350 List: $4,350 |
| Unit: Th5 W5631351 | 2 br | 2 bath 0 Parking | 1400 sqft | Leased May 31, 2022 | $4,000 List: $4,000 |
| Unit: 405 W5458857 | 1 br | 2 bath 0 Parking | 800 sqft | Leased Mar 09, 2022 | $2,700 List: $2,875 |
| Unit: 309 W5461628 | 2 br | 2 bath 1 Parking | 1000 sqft | Leased Mar 05, 2022 | $2,900 List: $2,900 |
| Unit: 301 W5427818 | 2 br | 2 bath 0 Parking | 1000 sqft | Leased Nov 24, 2021 | $2,700 List: $2,700 |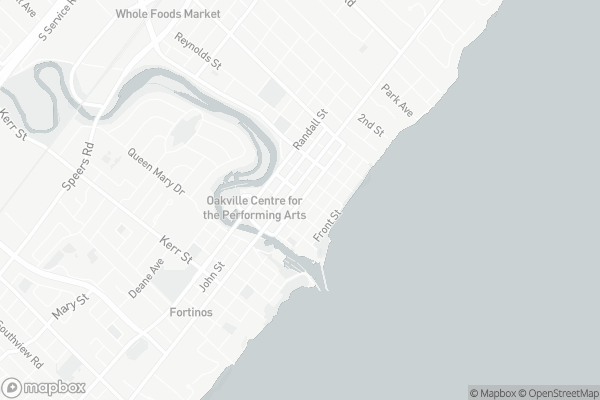 Oakwood Public School
Elementary: Public
St James Separate School
Elementary: Catholic
New Central Public School
Elementary: Public
St Vincent's Catholic School
Elementary: Catholic
ÉÉC Sainte-Marie-Oakville
Elementary: Catholic
W H Morden Public School
Elementary: Public
École secondaire Gaétan Gervais
Secondary: Public
Gary Allan High School - Oakville
Secondary: Public
Thomas A Blakelock High School
Secondary: Public
Oakville Trafalgar High School
Secondary: Public
St Thomas Aquinas Roman Catholic Secondary School
Secondary: Catholic
White Oaks High School
Secondary: Public
Nostalgia Latin Market

391 Kerr Street, Oakville

1.23km

Whole Foods Market

301 Cornwall Road, Oakville

1.6km

Food Basics

530 Kerr Street, Oakville

1.68km
The Beer Store

104 Lakeshore Road West, Oakville

0.82km

Wine Rack

173 Lakeshore Road West, Oakville

1.05km

LCBO

321 Cornwall Road Unit C120, Oakville

1.65km
Piazza Bistro

94 George Street, Oakville

0.05km

Soontorn Bahn Thai

210 Lakeshore Road East, Oakville

0.09km

Hexagon Restaurant

210 Lakeshore Road East, Oakville

0.09km
Tribeca Coffee Co.

174 Lakeshore Road East, Oakville

0.07km

Nyla's Room

109 Thomas Street, Oakville

0.13km

Tommy Café - Oakville

236 Lakeshore Road East, Oakville

0.15km
CIBC Branch with ATM

197 Lakeshore Road East, Oakville

0.11km

Scotiabank

207 Lakeshore Road East, Oakville

0.11km

Montreal Trust Company

279 Lakeshore Road East, Oakville

0.17km
Esso/Circle K

562 Trafalgar Road, Oakville

1.85km

Esso

562 Trafalgar Road, Oakville

1.86km

Esso

345 Speers Road, Oakville

2.11km
Peaceful Kids Yoga

178 Lakeshore Road East, Oakville

0.06km

HOT Yoga and Pilates

178 Lakeshore Road East, Oakville

0.06km

SPINCO Oakville

229 Lakeshore Road East, Oakville

0.14km
Town Square

St. Jude's Church Gardens

146 William Street, Oakville

0.2km

Civic Park
Oakville Public Library - Central Branch

120 Navy Street, Oakville

0.28km

Little Free Library #9798

85 Second Street, Oakville

0.73km

Little Free Library #35938

Unnamed Road, Oakville

0.91km
Bucci Ivan

288 Lakeshore Road East, Oakville

0.31km

Orvosi Medical and Rehabilitation Centre

345 Lakeshore Road East Suite #302, Oakville

0.47km

GEM Health Care Services Halton

331 Sheddon Avenue, Oakville

0.89km
Cecile's Homeopathy

174 Lakeshore Road East, Oakville

0.07km

Medicine Shoppe

267 Lakeshore Road East, Oakville

0.24km

Madill Pharmacy

290 Lakeshore Road East, Oakville

0.31km
Clearance Warehouse

183 Lakeshore Road West, Oakville

1.19km

Olde Oakville Market Place

321 Cornwall Road, Oakville

1.61km

Oakville Commons

Kerr Street, Oakville

1.69km
Film.Ca Cinemas

171 Speers Road Unit 25, Oakville

1.82km

Big Screen Events

481 North Service Road West Unit A14, Oakville

3.37km

Theatre Sheridan Box Office

1430 Trafalgar Road, Oakville

3.73km
7 Enoteca

216 Lakeshore Road East, Oakville

0.09km

Tommy Café - Oakville

236 Lakeshore Road East, Oakville

0.15km

Brü Restaurant

134 Lakeshore Road East, Oakville

0.17km