Property Management Co: Guardian Property Management Services

Main Intersection: Wentworth/Glen

Ownership Type: Condo Townhouse

Smallest Unit: 1000-1199

Largest Unit: 1000-1199

Style: 2-Storey

Stories: 2

Walk Score: 67

Year Built: 1975

Total Units: 100

Condominium Corporation #: DCC - 55

Maintenance Fees Cover: None

Owner Pays: Hydro, Heat, Air Conditioning, Water
This building can be found at 1010 Glen Street, in the neighbourhood of Lakeview, in Oshawa, Ontario. Among the nearby neighbourhoods are Central, Farewell, Stevenson, Vanier, Beaton. 52 new homes are available for sale in Oshawa's Lakeview neighbourhood, representing 7.6% of all current listings in the city. In Oshawa, the average price for a home in Lakeview is $2,177,696. Lakeview homeowners pay a monthly mortgage of $7,377, 1.6 times than Oshawa's average price for a home. According to the MLS, the average listed property in Lakeview has 396 sq ft, 2 bedrooms, and 1.7 bathrooms. Among the residential properties for sale in the area surrounding 1010 Glen Street, 1.9% are apartments.
Car-Dependent
Most errands require a car.
Some Transit
Most errands require a car.
Bikeable
Some errands can be accomplished on bike.
| | | | |
| --- | --- | --- | --- |
| Unit: 105 E5929071 | 2 br | 1 bath 1 Parking | 1000-1199 sqft | Sold Mar 16, 2023 | $475,000 List: $389,999 |
| Unit: 64 E5880443 | 3 br | 1 bath 1 Parking | 1000-1199 sqft | Sold Jan 26, 2023 | $500,000 List: $510,000 |
| Unit: 126 E5825979 | 3 br | 2 bath 0 Parking | 1000-1199 sqft | Sold Dec 13, 2022 | $545,333 List: $553,000 |
| Unit: 03 E5787315 | 2 br | 2 bath 1 Parking | 900-999 sqft | Sold Oct 19, 2022 | $560,000 List: $450,000 |
| Unit: 43 E5726966 | 3 br | 2 bath 1 Parking | 1000-1199 sqft | Sold Aug 22, 2022 | $590,000 List: $449,900 |
| Unit: 29 E5705023 | 2 br | 2 bath 1 Parking | 800-899 sqft | Sold Aug 04, 2022 | $547,000 List: $559,000 |
| Unit: 69 E5626393 | 3 br | 2 bath 2 Parking | 1200-1399 sqft | Sold May 26, 2022 | $577,777 List: $377,777 |
| Unit: 88 E5607693 | 3 br | 2 bath 1 Parking | 1000-1199 sqft | Sold May 20, 2022 | $580,000 List: $579,900 |
| Unit: 63 E5602032 | 3 br | 2 bath 1 Parking | 1200-1399 sqft | Sold May 06, 2022 | $600,000 List: $585,000 |
| Unit: 46 E5570822 | 2 br | 3 bath 1 Parking | 1000-1199 sqft | Sold Apr 11, 2022 | $610,000 List: $399,900 |
| | | | |
| --- | --- | --- | --- |
| Unit: 78/Bs E5710025 | 1 br | 1 bath 0 Parking | 0-499 sqft | Leased Jul 26, 2022 | $500 List: $850 |
| Unit: 78 E5705940 | 3 br | 2 bath 1 Parking | 1000-1199 sqft | Leased Jul 26, 2022 | $2,000 List: $2,000 |
| Unit: 78 E4427601 | 3 br | 2 bath 1 Parking | 1000-1199 sqft | Leased Jun 04, 2019 | $1,500 List: $1,600 |
| Unit: 66 E4346092 | 2 br | 1 bath 1 Parking | sqft | Leased Feb 25, 2019 | $1,650 List: $1,650 |
| Unit: 156 E4265437 | 3 br | 2 bath 1 Parking | 1000-1199 sqft | Leased Nov 11, 2018 | $1,700 List: $1,650 |
| Unit: 41 E4115002 | 3 br | 1 bath 1 Parking | 1000-1199 sqft | Leased May 15, 2018 | $1,500 List: $1,550 |
| Unit: 10 E3938248 | 3 br | 1 bath 1 Parking | 1000-1199 sqft | Leased Nov 25, 2017 | $1,350 List: $1,350 |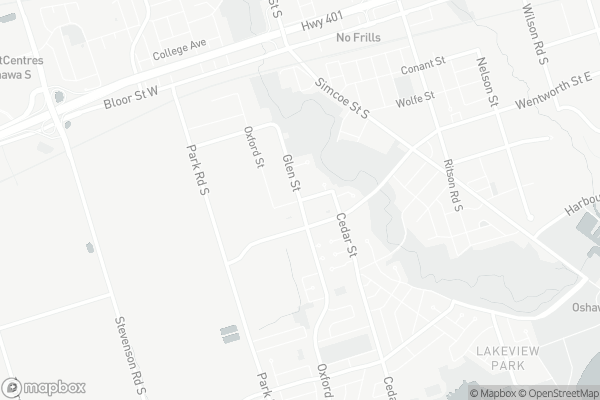 Monsignor John Pereyma Elementary Catholic School
Elementary: Catholic
Monsignor Philip Coffey Catholic School
Elementary: Catholic
Bobby Orr Public School
Elementary: Public
Lakewoods Public School
Elementary: Public
Glen Street Public School
Elementary: Public
Dr C F Cannon Public School
Elementary: Public
DCE - Under 21 Collegiate Institute and Vocational School
Secondary: Public
Durham Alternative Secondary School
Secondary: Public
G L Roberts Collegiate and Vocational Institute
Secondary: Public
Monsignor John Pereyma Catholic Secondary School
Secondary: Catholic
Eastdale Collegiate and Vocational Institute
Secondary: Public
O'Neill Collegiate and Vocational Institute
Secondary: Public
Canadian Shield Ice and Water

712 Wilson Road South unit 11, Oshawa

1.92km

Siva's Mart

152 Park Road South, Oshawa

2.62km

4 Seasons Convenience

378 Wilson Road South, Oshawa

2.64km
The Beer Store

257 Wentworth Street West, Oshawa

0.31km

LCBO

LAKE VISTA SHOPPING CENTER, 199 Wentworth Street West, Oshawa

0.42km

Oshawa Creek Wines

220 Bloor Street East, Oshawa

1.39km
Square Boy Pizza Subs & Wings

355 Wentworth Street West, Oshawa

0.24km

Mr.Sub

355 Wentworth Street West, Oshawa

0.24km

Captain Georges Fish & Chips

355 Wentworth Street West, Oshawa

0.24km
Tim Hortons

503 Wentworth Street West, Oshawa

0.4km

Tim Hortons

146 Bloor Street East, Oshawa

1.25km

Coffee Time

191 Bloor Street East, Ritson Road South, Oshawa

1.29km
CIBC Branch with ATM

540 Laval Drive, Oshawa

2.15km

RBC Royal Bank

550 Laval Drive, Oshawa

2.21km

BDC - Business Development Bank of Canada

419 King Street West suite 401, Oshawa

2.93km
Esso

245 Wentworth Street West, Oshawa

0.3km

7-Eleven

245 Wentworth Street West, Oshawa

0.31km

Petro-Canada

1002 Simcoe Street South, Oshawa

0.79km
Trail Head parking - Joseph Kolodzie Oshawa Creek Bike Path

Unnamed Road, Oshawa

0.74km

Oshawa Budo Karate Club

450 Emerald Avenue, Oshawa

1.12km

One Stop Training

back building, 343 Bloor Street West Unit 2, Oshawa

1.28km
Cordova Park

Fenelon Crescent Park

Oshawa Valleylands Conservation Area

219 Southlawn Avenue, Oshawa

0.89km
Oshawa Public Libraries - Jess Hann Branch

199 Wentworth Street West, Oshawa

0.49km

Oshawa Public Libraries - McLaughlin Branch

65 Bagot Street, Oshawa

2.76km

Durham Region Law Association - Terence V. Kelly Library - Durham Court House

150 Bond Street East, Oshawa

3.27km
New Dawn Medical

799 Park Road South, Oshawa

0.76km

Carea Community Health Centre

115 Grassmere Avenue, Oshawa

0.82km

Lakeridge Health Network Corporate Office

850 Champlain Avenue, Oshawa

2.73km
Walters Pharmacy

305 Wentworth Street West, Oshawa

0.23km

Shoppers Drug Mart

199 Wentworth Street West, Oshawa

0.42km

Oshawa Lakeview Pharmacy & Telemedicine Walk-in Clinic

799 Park Road South unit #5, Oshawa

0.76km
The Rusty Spur Vendors Market

676 Drake Street Unit 2, Oshawa

2.19km

SmartCentres Oshawa South

680 Laval Drive, Oshawa

2.31km

Mosaic Creative

11-1255 Terwillegar Avenue, Oshawa

2.33km
Beer Drum

339 Malaga Road, Oshawa

0.75km

Fox and The Goose Sports Bar and Grill

799 Park Road South, Oshawa

0.75km

Southend Sports Pub

837 Simcoe Street South, Oshawa

0.79km