Property Management Co: Crossbridge Condominium Services

Main Intersection: Yonge/16th

Ownership Type: Condo Apt

Smallest Unit: 600-699

Largest Unit: 700-799

Style: Apartment

Stories: 14

Walk Score: 51

Transit Score: 60

Year Built: 2003

Total Units: 189

Amenities: Exercise Room, Indoor Pool, Party/Meeting Room, Sauna, Tennis Court, Visitor Parking

Condominium Corporation #: YRCC - 996

Maintenance Fees Cover: Hydro, Heat, Air Conditioning, Water

Owner Pays: None
Building 9 Northern Heights Drive is situated in the neighbourhood of Langstaff and is located in Richmond Hill, L4B 4M5 . Additionally, there are neighbourhoods such Bayview Hill, Doncrest, North Richvale, South Richvale, Observatory in the immediate vicinity. In the Langstaff neighbourhood, 90 new homes are available for sale, which represents 9.2% of Richmond Hill's total 980 homes currently listed. Langstaff homeowners pay a monthly mortgage of $2,893, based on an average asking price of $853,887, 1.9 times less than Richmond Hill's average list price of $1,592,308. The average listed property in Langstaff is 793 sq ft, has 1.7 bedrooms, and 1.7 bathrooms. In the area around 9 Northern Heights Drive, 52.2% of the homes for sale are apartments.
Currently there are no apartments for sale at 9 Northern Heights Drive. Contact us for this details regarding this building's price history or to see units in nearby buildings.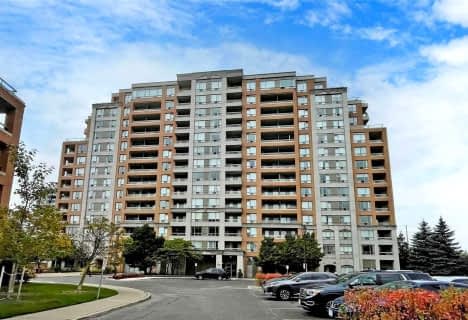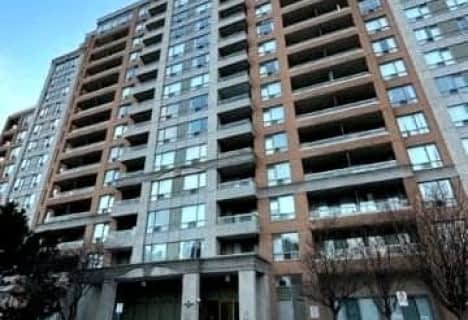 Car-Dependent
Almost all errands require a car.
Good Transit
Some errands can be accomplished by public transportation.
Bikeable
Some errands can be accomplished on bike.
| | | | |
| --- | --- | --- | --- |
| Unit: 1212 N5810298 | 1 br | 1 bath 1 Parking | 600-699 sqft | Sold Jan 17, 2023 | $530,000 List: $549,900 |
| Unit: 1007 N5789295 | 1 br | 1 bath 1 Parking | 500-599 sqft | Sold Oct 18, 2022 | $540,000 List: $558,000 |
| Unit: 916 N5543949 | 1 br | 1 bath 0 Parking | 600-699 sqft | Sold Apr 08, 2022 | $618,000 List: $588,888 |
| Unit: 1015 N5487727 | 1 br | 1 bath 1 Parking | 600-699 sqft | Sold Feb 06, 2022 | $626,000 List: $648,800 |
| Unit: 1004 N5446791 | 2 br | 2 bath 2 Parking | 900-999 sqft | Sold Dec 03, 2021 | $750,000 List: $697,000 |
| Unit: 213 N5434503 | 2 br | 2 bath 0 Parking | 900-999 sqft | Sold Nov 30, 2021 | $645,000 List: $630,000 |
| Unit: 214 N5401556 | 2 br | 1 bath 1 Parking | 700-799 sqft | Sold Oct 17, 2021 | $545,000 List: $499,000 |
| Unit: 804 N5305589 | 2 br | 2 bath 1 Parking | 1000-1199 sqft | Sold Jul 23, 2021 | $615,000 List: $619,900 |
| Unit: 509 N5273470 | 1 br | 1 bath 1 Parking | 600-699 sqft | Sold Jun 21, 2021 | $515,000 List: $529,000 |
| Unit: 713 N5270348 | 2 br | 2 bath 2 Parking | 900-999 sqft | Sold Jun 21, 2021 | $655,000 List: $649,900 |
| | | | |
| --- | --- | --- | --- |
| Unit: 1107 N5906773 | 1 br | 1 bath 1 Parking | 600-699 sqft | Leased Mar 03, 2023 | $2,550 List: $2,550 |
| Unit: 903 N5837801 | 2 br | 1 bath 0 Parking | 700-799 sqft | Leased Dec 02, 2022 | $2,700 List: $2,700 |
| Unit: Lph 2 N5770911 | 1 br | 1 bath 1 Parking | 600-699 sqft | Leased Sep 29, 2022 | $2,500 List: $2,550 |
| Unit: 1004 N5488628 | 2 br | 2 bath 0 Parking | 900-999 sqft | Leased Mar 29, 2022 | $2,950 List: $3,000 |
| Unit: 1206 N5476066 | 1 br | 1 bath 2 Parking | 600-699 sqft | Leased Jan 26, 2022 | $2,200 List: $2,200 |
| Unit: 1014 N5469463 | 2 br | 1 bath 1 Parking | 700-799 sqft | Leased Jan 20, 2022 | $2,250 List: $2,250 |
| Unit: 1107 N5467664 | 1 br | 1 bath 1 Parking | 600-699 sqft | Leased Jan 12, 2022 | $2,150 List: $2,150 |
| Unit: 402 N5406961 | 1 br | 1 bath 1 Parking | 600-699 sqft | Leased Oct 21, 2021 | $2,100 List: $2,000 |
| Unit: 402 N5406961 | 1 br | 1 bath 1 Parking | 600-699 sqft | Leased Oct 21, 2021 | $2,100 List: $2,000 |
| Unit: 809 N5359993 | 1 br | 1 bath 1 Parking | 600-699 sqft | Leased Oct 16, 2021 | $1,950 List: $1,950 |
Ross Doan Public School
Elementary: Public
Roselawn Public School
Elementary: Public
St John Paul II Catholic Elementary School
Elementary: Catholic
Sixteenth Avenue Public School
Elementary: Public
Charles Howitt Public School
Elementary: Public
Red Maple Public School
Elementary: Public
École secondaire Norval-Morrisseau
Secondary: Public
Thornlea Secondary School
Secondary: Public
Jean Vanier High School
Secondary: Catholic
Alexander MacKenzie High School
Secondary: Public
Langstaff Secondary School
Secondary: Public
Bayview Secondary School
Secondary: Public
Super Talaee

9625 Yonge Street, Richmond Hill

1.32km

T&T Supermarket

9625 Yonge Street, Richmond Hill

1.4km

H Mart

9737 Yonge Street, Richmond Hill

1.77km
Wine Rack

9325 Yonge Street, Richmond Hill

0.57km

LCBO

8783 Yonge Street, Richmond Hill

0.82km

The Beer Store

8825 Yonge Street, Richmond Hill

0.82km
Roses Kebab Land Express (Take Out)

9108 Yonge Street, Richmond Hill

0.08km

Meat Zone Butchery & Take-out

9116 Yonge Street, Richmond Hill

0.08km

Baan Authentic Thai Food

9090 Yonge Street, Richmond Hill

0.1km
MIRAAS Cafe and Pastry

9080 Yonge Street Unit 1, Richmond Hill

0.16km

Demetres Richmond Hill

9174 Yonge Street, Richmond Hill

0.17km

Tim Hortons

9184 Yonge Street, Richmond Hill

0.19km
Community Financial Ltd

Meridian Credit Union

9050 Yonge Street, Richmond Hill

0.22km

TD Canada Trust Branch and ATM

9350 Yonge Street, Richmond Hill

0.61km
Canadian Tire Gas+

8830 Yonge Street, Richmond Hill

0.79km

Shell

8656 Yonge Street, Richmond Hill

1.23km

Petro-Canada & Car Wash

9550 Yonge Street, Richmond Hill

1.24km
Rise Training Club

9218 Yonge Street Unit 103, Richmond Hill

0.32km

Pilates North

6 Scott Drive #201, Richmond Hill

0.36km

Body Vision Fitness Inc

9325 Yonge Street Unit 32, Richmond Hill

0.57km
Grace Lawrence Parkette

59 Ellesmere Street, Richmond Hill

0.17km

Junction Parkette

Revelstoke Crescent, Richmond Hill

0.23km

Spruce Avenue Park

31 Spruce Avenue, Richmond Hill

0.3km
Richvale Library (Richmond Hill Public Library)

40 Pearson Avenue, Richmond Hill

0.78km

Central Library (Richmond Hill Public Library)

1 Atkinson Street, Richmond Hill

2.35km

Palmieri Furniture Ltd

1230 Reid Street, Richmond Hill

3.48km
Pharmasave Grand Genesis

6A-9080 Yonge Street, Richmond Hill

0.12km

Grand Genesis Health

9080 Yonge Street Level 2, unit 12, Richmond Hill

0.13km

Innomar Clinics

9080 Yonge Street, Richmond Hill

0.13km
Pharmasave Grand Genesis

6A-9080 Yonge Street, Richmond Hill

0.12km

Beverly Med Pharmacy

9201 Yonge St., Unit#NW-6, Richmond Hill

0.26km

beverly med pharmacy

9201 Yonge Street, Unit#NW-6, Richmond Hill

0.26km
Beverly Hills Resort

9201 Yonge Street, Richmond Hill

0.28km

Carrville centre

9251 Yonge Street, Richmond Hill

0.34km

South Hill Shopping Centre

Yonge St & 16th Ave, York Regional Road 73, Richmond Hill

0.58km
SilverCity Richmond Hill Cinemas

8725 Yonge Street, Richmond Hill

1.05km

Swing Shift Adult Video

10084 Yonge Street, Richmond Hill

2.67km

York Cinemas

115 York Boulevard, Richmond Hill

4.34km
The Shish Lounge & Cafe

9218 Yonge Street Unit 9, Richmond Hill

0.33km

Archibald's Neighbourhood Pub

8950 Yonge Street, Richmond Hill

0.46km

King Henry's Arms

9301 Yonge Street Unit 2a, Richmond Hill

0.49km