Property Management Co: Crossbridge Condominium Services

Main Intersection: Jane & Rutherford

Ownership Type: Condo Apt

Smallest Unit: 600

Largest Unit: 1000

Style: Apartment

Stories: 17

Walk Score: 67

Transit Score: 49

Year Built: 2011

Total Units: 209

Amenities: Concierge, Exercise Room, Guest Suites, Party/Meeting Room, Party/Meeting Room, Visitor Parking

Condominium Corporation #: YRSC - 1201

Maintenance Fees Cover: Heat, Air Conditioning, Water

Owner Pays: Hydro
Stats
This building can be found at 9245 Jane Street, in the neighbourhood of Maple, in Vaughan, Ontario. Among the nearby neighbourhoods are Rural Vaughan, Vellore Village, Patterson, Concord, Vaughan Corporate Centre. 179 new homes are available for sale in Vaughan's Maple neighbourhood, representing 8.3% of all current listings in the city. In Vaughan, the average price for a home in Maple is $1,488,042. Maple homeowners pay a monthly mortgage of $5,041, 1.3 times less than Vaughan's average price for a home. According to the MLS, the average listed property in Maple has 837 sq ft, 2.2 bedrooms, and 2.3 bathrooms. Among the residential properties for sale in the area surrounding 9245 Jane Street, 26.3% are apartments.
Currently there are no apartments for rent at 9245 Jane Street. Contact us for this details regarding this building's price history or to see units in nearby buildings.
Very Walkable
Most errands can be accomplished on foot.
Some Transit
Most errands require a car.
Bikeable
Some errands can be accomplished on bike.
| | | | |
| --- | --- | --- | --- |
| Unit: 512 N6660514 | 1 br | 2 bath 1 Parking | 700 sqft | Sold Jul 25, 2023 | $595,000 List: $588,880 |
| Unit: 1006 N6096684 | 1 br | 2 bath 1 Parking | 700 sqft | Sold Jun 11, 2023 | $640,000 List: $644,996 |
| Unit: 1704 N6019435 | 4 br | 4 bath 2 Parking | 2000 sqft | Sold May 08, 2023 | $1,335,000 List: $1,385,000 |
| Unit: 703 N6040721 | 1 br | 2 bath 0 Parking | 700 sqft | Sold Apr 22, 2023 | $615,000 List: $615,000 |
| Unit: 408 N5927779 | 2 br | 2 bath 0 Parking | 800 sqft | Sold Apr 13, 2023 | $675,000 List: $699,000 |
| Unit: 1214 N5928233 | 1 br | 2 bath 2 Parking | 600 sqft | Sold Mar 15, 2023 | $560,000 List: $575,000 |
| Unit: 1214 N6320286 | 1 br | 2 bath 0 Parking | 0 sqft | Sold Mar 15, 2023 | $560,000 List: $575,000 |
| Unit: 902 N5813867 | 1 br | 2 bath 1 Parking | 600 sqft | Sold Dec 28, 2022 | $554,000 List: $574,888 |
| Unit: 1002 N5793611 | 1 br | 2 bath 1 Parking | 600 sqft | Sold Dec 06, 2022 | $560,000 List: $579,900 |
| Unit: 1015 N5603449 | 1 br | 2 bath 1 Parking | 800 sqft | Sold Jul 29, 2022 | $660,000 List: $699,900 |
| | | | |
| --- | --- | --- | --- |
| Unit: 803 N7275014 | 1 br | 2 bath 1 Parking | 700 sqft | Leased Nov 27, 2023 | $2,650 List: $2,650 |
| Unit: #1414 N7248712 | 1 br | 2 bath 1 Parking | 600 sqft | Leased Nov 07, 2023 | $2,300 List: $2,400 |
| Unit: 701 N7064258 | 1 br | 2 bath 0 Parking | 800 sqft | Leased Oct 12, 2023 | $2,750 List: $2,750 |
| Unit: 1101 N6816306 | 2 br | 2 bath 1 Parking | 800 sqft | Leased Sep 19, 2023 | $2,850 List: $2,600 |
| Unit: 201 N6785832 | 1 br | 2 bath 0 Parking | 600 sqft | Leased Sep 12, 2023 | $2,450 List: $2,450 |
| Unit: 704 N6772624 | 2 br | 2 bath 0 Parking | 1000 sqft | Leased Sep 11, 2023 | $3,200 List: $3,200 |
| Unit: 512 N6768978 | 1 br | 2 bath 1 Parking | 700 sqft | Leased Aug 29, 2023 | $2,750 List: $2,750 |
| Unit: 909 N6746958 | 1 br | 2 bath 0 Parking | 700 sqft | Leased Aug 25, 2023 | $2,800 List: $2,800 |
| Unit: 315 N6023656 | 2 br | 2 bath 1 Parking | 800 sqft | Leased Jul 17, 2023 | $2,700 List: $2,700 |
| Unit: 1712 N6030153 | 1 br | 2 bath 1 Parking | 700 sqft | Leased May 18, 2023 | $2,400 List: $2,400 |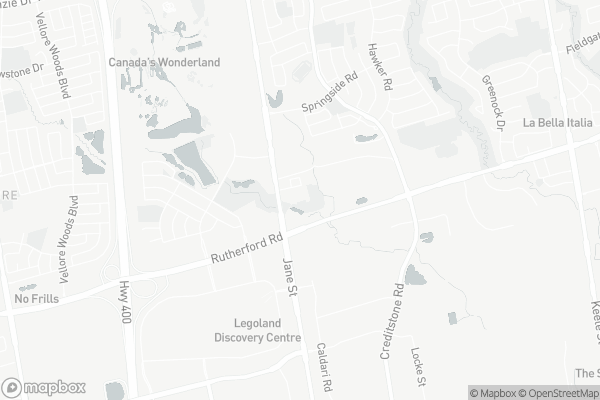 Joseph A Gibson Public School
Elementary: Public
ÉÉC Le-Petit-Prince
Elementary: Catholic
Maple Creek Public School
Elementary: Public
Julliard Public School
Elementary: Public
Blessed Trinity Catholic Elementary School
Elementary: Catholic
St Emily Catholic Elementary School
Elementary: Catholic
St Luke Catholic Learning Centre
Secondary: Catholic
Tommy Douglas Secondary School
Secondary: Public
Father Bressani Catholic High School
Secondary: Catholic
Maple High School
Secondary: Public
St Joan of Arc Catholic High School
Secondary: Catholic
St Jean de Brebeuf Catholic High School
Secondary: Catholic
Kabul Farms Supermarket

23-3120 Rutherford Road, Concord

0.25km

B & T Food Centre

3255 Rutherford Road, Concord

1.06km

Longo's Maple

2810 Major Mackenzie Drive West, Maple

2.1km
The Beer Store

9771 Jane Street, Vaughan

1.52km

LCBO

1-2943 Major Mackenzie Drive West, Maple

1.8km

William Der Shp

3200 Major Mackenzie Drive West, Maple

1.86km
Maple Grand Pizza (Bar & Grill)

9401 Jane Street Unit 19 & 20, Maple

0.27km

AllStar Wings & Ribs

3130 Rutherford Road, Concord

0.37km

Nakos Greek Grill

3120 Rutherford Road Unit 9, Concord

0.37km
Loukoumania Cafe

3120 Rutherford Road Unit 10, Concord

0.37km

McDonald's

3140 Rutherford Road, Vaughan

0.44km

Tim Hortons

9100 Jane Street, Concord

0.47km
Property Finance Corp

13, 3120 Rutherford Road Suite 116, Vaughan

0.35km

HSBC Bank

9100 Jane Street, Concord

0.44km

National Bank ATM

3175 Rutherford Road Unit 82, Vaughan

0.56km
Petro-Canada & Car Wash

9070 Jane Street, Concord

0.6km

Canadian Tire Gas+

3200 Rutherford Road, Concord

0.69km

HUSKY

3191 Rutherford Road, Concord

0.7km
Sutton Health & Fitness

9100 Jane Street, Concord

0.41km

EMS Fitness

9441 Jane Street #109, Maple

0.5km

Slim 'N Sleek Spanx
West River Event Garden

2839 Rutherford Road, Concord

0.42km

Julliard Park

Julliard Park
Vellore Village Library

1 Villa Royale Avenue, Woodbridge

2.31km

Civic Centre Resource Library

2191 Major Mackenzie Drive West, Vaughan

2.99km

Maple Library

10190 Keele Street, Maple

3.2km
Community Care Acces Center

9401 Jane Street, Maple

0.27km

York Clinical Cardiology

9401 Jane Street, Maple

0.28km

Vaughan Hemodialysis Satellite

9401 Jane Street, Maple

0.28km
Vaughan Medical Clinic Pharmacy

9401 Jane Street, Maple

0.28km

HealthShield Pharmacy

9401 Jane Street #121, Maple

0.28km

Tuscany Drug Store

9100 Jane Street #16, Concord

0.39km
Tuscany Place

3200 Rutherford Road, Vaughan

0.68km

Vaughan Mills outlet

Fishermens Way, Concord

0.97km

Vaughan Mills

1 Bass Pro Mills Drive, Vaughan

1.03km
AMZ Design & Installation

200 Edgeley Boulevard, Concord

3.95km

SmartVMC Drive-in

101 Edgeley Boulevard, Concord

4.03km
AllStar Wings & Ribs

3130 Rutherford Road, Concord

0.37km

The Mills TapHouse + Grill

9100 Jane Street Unit 44,45, Vaughan

0.58km

WEGZ Stadium Bar

2601 Rutherford Road, Concord

0.8km