Property Management Co: First Service Residential

Main Intersection: Goreway/Queen St

Ownership Type: Condo Apt

Smallest Unit: 700

Largest Unit: 1000

Style: Apartment

Stories: 12

Walk Score: 4

Transit Score: 52

Year Built: 2015

Total Units: 103

Condominium Corporation #: PSCC - 974

Maintenance Fees Cover: None

Owner Pays: Hydro, Heat, Air Conditioning, Water
Stats
This building is located at 45 Yorkland Boulevard, Brampton, L6P 4B4 and is situated in the neighbourhood of Goreway Drive Corridor. Other neighbourhoods nearby are Gore Industrial North, Airport Road Highway 7 Business Centre, Southgate, Vales Of Castlemore North, Vales Of Castlemore. The district of Goreway Drive Corridor has 27 postings available. That's just 1.2% of the 2323 total properties for sale in the city of Brampton. Homes in Goreway Drive Corridor are listed for an average asking price of $665,263, or an estimated monthly mortgage of $2,254. That is 2.2 times less the average list price of $1,432,037 in Brampton. Goreway Drive Corridor listed properties average 905 sq ft, 1.9 beds, and 2 baths. Apartments make up 70.4% of homes for sale in the neighbourhood around 45 Yorkland Boulevard.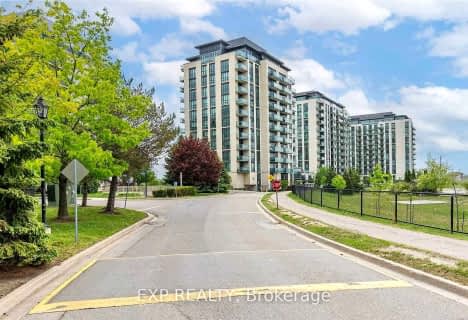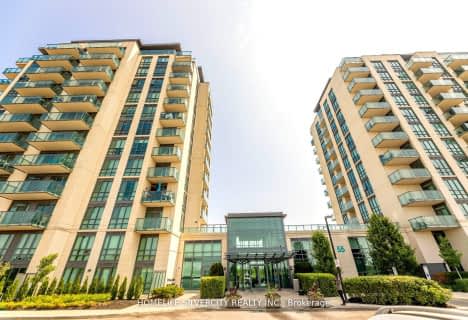 Car-Dependent
Almost all errands require a car.
Good Transit
Some errands can be accomplished by public transportation.
Somewhat Bikeable
Most errands require a car.
| | | | |
| --- | --- | --- | --- |
| Unit: 509 W5932605 | 1 br | 1 bath 0 Parking | 700 sqft | Sold Mar 20, 2023 | $530,000 List: $559,000 |
| Unit: 104 W5959587 | 1 br | 2 bath 1 Parking | 900 sqft | Sold Mar 20, 2023 | $630,000 List: $499,900 |
| Unit: 1105 W5837487 | 1 br | 1 bath 0 Parking | 700 sqft | Sold Nov 28, 2022 | $510,000 List: $529,000 |
| Unit: 101 W5797393 | 2 br | 2 bath 0 Parking | 1000 sqft | Sold Nov 09, 2022 | $713,500 List: $765,000 |
| Unit: 609 W5760708 | 1 br | 1 bath 1 Parking | 700 sqft | Sold Oct 06, 2022 | $578,000 List: $588,900 |
| Unit: 1104 W5685055 | 1 br | 1 bath 1 Parking | 700 sqft | Sold Aug 05, 2022 | $580,000 List: $589,900 |
| Unit: #1008 W5694748 | 2 br | 2 bath 1 Parking | 700 sqft | Sold Aug 04, 2022 | $620,100 List: $649,000 |
| Unit: 604 W5679733 | 1 br | 2 bath 1 Parking | 600 sqft | Sold Jul 08, 2022 | $595,000 List: $599,888 |
| Unit: 304 W5660556 | 1 br | 1 bath 0 Parking | 700 sqft | Sold Jun 28, 2022 | $540,000 List: $539,000 |
| Unit: 1007 W5661707 | 1 br | 2 bath 0 Parking | 700 sqft | Sold Jun 23, 2022 | $610,000 List: $619,900 |
| | | | |
| --- | --- | --- | --- |
| Unit: 205 W6677388 | 1 br | 1 bath 0 Parking | 700 sqft | Leased Aug 02, 2023 | $2,400 List: $2,400 |
| Unit: 505 W6129996 | 1 br | 1 bath 1 Parking | 700 sqft | Leased Jun 29, 2023 | $2,400 List: $2,400 |
| Unit: 405 W6021429 | 1 br | 1 bath 0 Parking | 700 sqft | Leased Apr 17, 2023 | $2,400 List: $2,300 |
| Unit: 407 W6001571 | 1 br | 1 bath 0 Parking | 700 sqft | Leased Apr 01, 2023 | $2,400 List: $2,400 |
| Unit: 909 W5735394 | 1 br | 1 bath 0 Parking | 700 sqft | Leased Aug 20, 2022 | $2,300 List: $2,300 |
| Unit: 205 W5670249 | 1 br | 1 bath 0 Parking | 700 sqft | Leased Jun 29, 2022 | $2,350 List: $2,350 |
| Unit: 1102 W5593718 | 2 br | 2 bath 1 Parking | 1000 sqft | Leased May 18, 2022 | $2,900 List: $2,999 |
| Unit: 906 W5481298 | 2 br | 1 bath 1 Parking | 700 sqft | Leased Feb 09, 2022 | $2,300 List: $2,300 |
| Unit: 504 W5348989 | 1 br | 1 bath 0 Parking | 700 sqft | Leased Sep 09, 2021 | $1,800 List: $1,800 |
| Unit: 504 W5295804 | 1 br | 1 bath 0 Parking | 700 sqft | Leased Jul 08, 2021 | $1,800 List: $1,800 |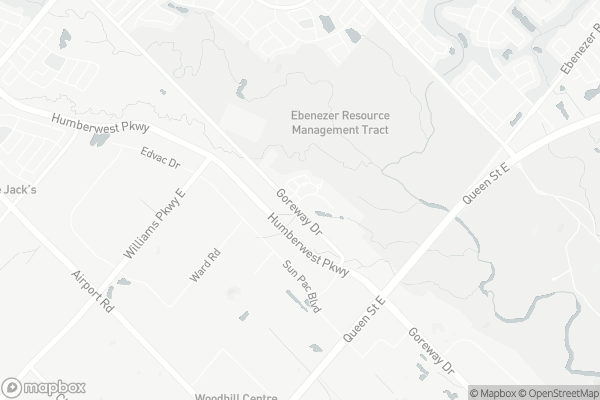 Father Francis McSpiritt Catholic Elementary School
Elementary: Catholic
St. André Bessette Catholic Elementary School
Elementary: Catholic
Calderstone Middle Middle School
Elementary: Public
Red Willow Public School
Elementary: Public
Claireville Public School
Elementary: Public
Walnut Grove P.S. (Elementary)
Elementary: Public
Holy Name of Mary Secondary School
Secondary: Catholic
Chinguacousy Secondary School
Secondary: Public
Bramalea Secondary School
Secondary: Public
Cardinal Ambrozic Catholic Secondary School
Secondary: Catholic
Castlebrooke SS Secondary School
Secondary: Public
St Thomas Aquinas Secondary School
Secondary: Catholic
Maple Grove Cross Docks

8495 Goreway Drive, Brampton

2.46km

Panchvati Supermarket

8814 The Gore Road, Brampton

2.75km

African Supermarket & Beauty Supplies

8887 The Gore Road, Brampton

2.81km
The Beer Store

2890 Queen Street East, Brampton

1.9km

LCBO

9970 Airport Road, Brampton

2.41km

Commercial Alcohols

98 Walker Dr, Brampton

3.74km
Makkar Baker's

15 Sun Pac Boulevard Unit 22, Brampton

0.63km

Gillz Sweet Factory

2131 Williams Parkway # 3, Brampton

0.82km

A&W Canada

8980 Goreway Drive, Brampton

0.97km
The Brew Centre - Coffee & Vending

2600 Williams Parkway, Brampton

0.75km

Tim Hortons

8550 Goreway Drive, Brampton

1.03km

1241586 Ontario Incorporated

18 Automatic Road, Brampton

1.62km
Habib Canadian Bank

50 Maritime Ontario Boulevard, Brampton

1.43km

Scotiabank

1985 Cottrelle Boulevard, Brampton

1.53km

RBC Royal Bank

9115 Airport Road, Brampton

1.54km
Shell

3550 Queen Street East, Brampton

0.8km

Petro-Canada & Car Wash

8980 Goreway Drive, Brampton

0.94km

Petro-Canada

9495 Airport Road, Brampton

1.52km
Neeti Dream n Dance Academy

42-2500 Williams Parkway, Brampton

0.97km

Hot Yoga Wellness Brampton

2 Automatic Road Unit 120, Brampton

1.41km

GoodLife Fitness Brampton Woodhill Gym

9145 Airport Road, Brampton

1.45km
Reginald Conover Pond

Watchman Park

Windflower Vista

Valleycreek Drive, Brampton

1.43km
Punjabi Bhawan Toronto

80 Maritime Ontario Boulevard Unit #60, Brampton

1.36km

Gore Meadows Community Centre & Library

10150 The Gore Road, Brampton

3.91km

Brampton Library - Gore Meadows Branch

10150 The Gore Road, Brampton

3.93km
Sakura Medical Centre

8-215 Delta Park Boulevard, Brampton

1.45km

McVean Medical Centre

1975 Cottrelle Boulevard, Brampton

1.49km

Renaissance Respiratory

8 Automatic Road, Brampton

1.58km
Biorex Direct

2023 Williams Parkway, Brampton

0.94km

Pharmasave Maritime Pharmacy

47-80 Maritime Ontario Boulevard, Brampton

1.39km

Guardian - Valley Creek Pharmacy

1975 Cottrelle Boulevard, Brampton

1.46km
Castlemore Town Centre

9300 Goreway Drive, Brampton

0.14km

Brampton Town Center

20-100 Maritime Ontario Boulevard, Brampton

1.31km

woodhill centre

9065 Airport Road, Brampton

1.47km
Strikers Pool & Bar

27-20 Maritime Ontario Boulevard, Brampton

1.31km

Onyxx Sports Bar & Grill

70 Maritime Ontario Boulevard, Brampton

1.33km

Milles Due Bar

62 Herdwick Street, Brampton

1.9km