Property Management Co: First Service Residential

Main Intersection: Goreway/Humberwest

Ownership Type: Condo Apt

Smallest Unit: 900

Largest Unit: 900

Style: Apartment

Condominium Corporation #: PSCC - 890
Stats
This building is located at 6 Dayspring Circle, Brampton, L6P 2Z5 and is situated in the neighbourhood of Goreway Drive Corridor. Other neighbourhoods nearby are Gore Industrial North, Airport Road Highway 7 Business Centre, Southgate, Vales Of Castlemore North, Vales Of Castlemore. The district of Goreway Drive Corridor has 26 postings available. That's just 1.1% of the 2301 total properties for sale in the city of Brampton. Homes in Goreway Drive Corridor are listed for an average asking price of $661,418, or an estimated monthly mortgage of $2,241. That is 2.2 times less the average list price of $1,441,390 in Brampton. Goreway Drive Corridor listed properties average 905 sq ft, 1.9 beds, and 2 baths. Apartments make up 73.1% of homes for sale in the neighbourhood around 6 Dayspring Circle.

Car-Dependent
Almost all errands require a car.
Good Transit
Some errands can be accomplished by public transportation.
Somewhat Bikeable
Most errands require a car.
| | | | |
| --- | --- | --- | --- |
| Unit: 2406 W5875282 | 1 br | 1 bath 1 Parking | 500 sqft | Sold Feb 02, 2023 | $438,500 List: $449,000 |
| Unit: 2107 W5811418 | 2 br | 2 bath 0 Parking | 800 sqft | Sold Jan 27, 2023 | $610,000 List: $649,000 |
| Unit: 2414 W5859432 | 2 br | 2 bath 1 Parking | 800 sqft | Sold Jan 11, 2023 | $571,000 List: $599,000 |
| Unit: 2408 W5732393 | 2 br | 2 bath 1 Parking | 800 sqft | Sold Aug 25, 2022 | $650,000 List: $675,000 |
| Unit: 2313 W5597798 | 2 br | 2 bath 1 Parking | 800 sqft | Sold May 05, 2022 | $675,000 List: $649,000 |
| Unit: 2309 W5499467 | 2 br | 2 bath 2 Parking | 800 sqft | Sold Feb 17, 2022 | $745,000 List: $649,990 |
| Unit: 2302 W5483653 | 2 br | 2 bath 2 Parking | 900 sqft | Sold Feb 05, 2022 | $724,000 List: $599,999 |
| Unit: 2107 W5436645 | 2 br | 2 bath 1 Parking | 900 sqft | Sold Nov 20, 2021 | $668,000 List: $569,000 |
| Unit: 2209 W5423786 | 2 br | 2 bath 0 Parking | 800 sqft | Sold Nov 05, 2021 | $612,000 List: $529,000 |
| Unit: 2211 W5338904 | 2 br | 2 bath 1 Parking | 900 sqft | Sold Aug 19, 2021 | $603,000 List: $529,999 |
| | | | |
| --- | --- | --- | --- |
| Unit: 2306 W6723464 | 1 br | 1 bath 0 Parking | 500 sqft | Leased Sep 11, 2023 | $2,400 List: $2,500 |
| Unit: 2405 W5804972 | 1 br | 1 bath 1 Parking | 500 sqft | Leased Oct 26, 2022 | $2,350 List: $2,300 |
| Unit: 412 W5686265 | 2 br | 2 bath 0 Parking | 900 sqft | Leased Jul 10, 2022 | $2,600 List: $2,600 |
| Unit: 2311 W5598397 | 2 br | 2 bath 1 Parking | 900 sqft | Leased May 03, 2022 | $2,600 List: $2,600 |
| Unit: 2405 W5452474 | 1 br | 1 bath 1 Parking | 500 sqft | Leased Dec 14, 2021 | $1,800 List: $1,800 |
| Unit: 2206 W5238380 | 1 br | 1 bath 0 Parking | 700 sqft | Leased Jun 10, 2021 | $1,775 List: $1,775 |
| Unit: 2207 W5139857 | 2 br | 2 bath 1 Parking | 900 sqft | Leased Apr 26, 2021 | $2,200 List: $2,200 |
| Unit: 2215 W5179078 | 2 br | 2 bath 2 Parking | 1000 sqft | Leased Apr 06, 2021 | $2,200 List: $2,200 |
| Unit: 2308 W5148354 | 2 br | 2 bath 1 Parking | 800 sqft | Leased Apr 03, 2021 | $2,200 List: $2,200 |
| Unit: 2215 W5119497 | 2 br | 2 bath 2 Parking | 1000 sqft | Leased Feb 23, 2021 | $2,200 List: $2,200 |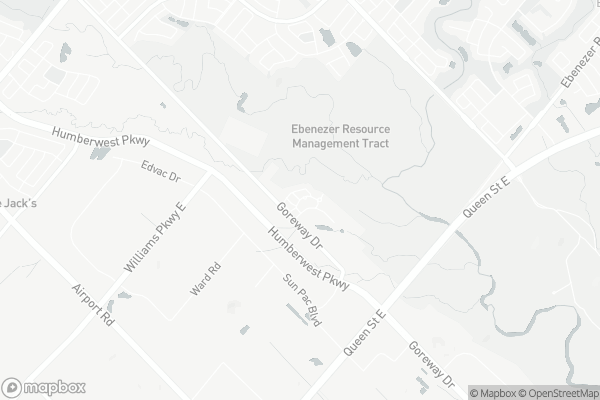 Father Francis McSpiritt Catholic Elementary School
Elementary: Catholic
St. André Bessette Catholic Elementary School
Elementary: Catholic
Calderstone Middle Middle School
Elementary: Public
Red Willow Public School
Elementary: Public
Claireville Public School
Elementary: Public
Walnut Grove P.S. (Elementary)
Elementary: Public
Holy Name of Mary Secondary School
Secondary: Catholic
Chinguacousy Secondary School
Secondary: Public
Bramalea Secondary School
Secondary: Public
Cardinal Ambrozic Catholic Secondary School
Secondary: Catholic
Castlebrooke SS Secondary School
Secondary: Public
St Thomas Aquinas Secondary School
Secondary: Catholic
Dunblaine Park

Brampton ON L6T 3H2

4.49km

Chinguacousy Park

Central Park Dr (at Queen St. E), Brampton ON L6S 6G7

4.66km

Aloma Park Playground

Avondale Blvd, Brampton ON

5.8km
TD Bank Financial Group

9085 Airport Rd, Brampton ON L6S 0B8

1.65km

TD Bank Financial Group

3978 Cottrelle Blvd, Brampton ON L6P 2R1

3.69km

Scotiabank

160 Yellow Avens Blvd (at Airport Rd.), Brampton ON L6R 0M5

4.6km