Property Management Co: Times Property Management

Main Intersection: Warden/Hwy 7

Ownership Type: Condo Apt

Smallest Unit: 600

Largest Unit: 1000

Style: Apartment

Amenities: Concierge, Exercise Room, Indoor Pool, Indoor Pool, Party/Meeting Room

Condominium Corporation #: YRSC - 1166
Stats
Building 50 Clegg Road is situated in the neighbourhood of Unionville and is located in Markham, L6G 0C6 . Additionally, there are neighbourhoods such Village Green South Unionville, Markville, Berczy, Markham Village, Milliken Mills West in the immediate vicinity. In the Unionville neighbourhood, 277 new homes are available for sale, which represents 15.6% of Markham's total 1772 homes currently listed. Unionville homeowners pay a monthly mortgage of $4,636, based on an average asking price of $1,368,660, 1.1 times less than Markham's average list price of $1,514,757. The average listed property in Unionville is 884 sq ft, has 2 bedrooms, and 2.3 bathrooms. In the area around 50 Clegg Road, 29.2% of the homes for sale are apartments.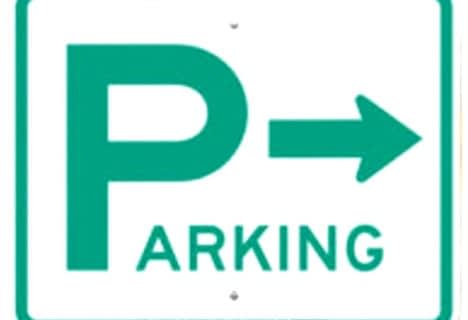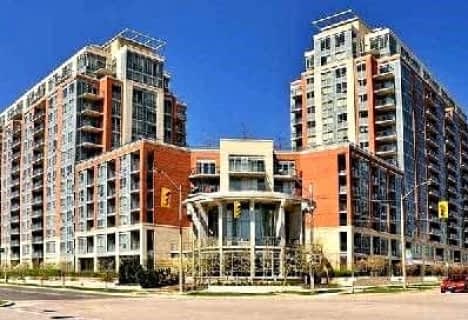 Currently there are no apartments for rent at 50 Clegg Road. Contact us for this details regarding this building's price history or to see units in nearby buildings.
Car-Dependent
Almost all errands require a car.
Good Transit
Some errands can be accomplished by public transportation.
Bikeable
Some errands can be accomplished on bike.
| | | | |
| --- | --- | --- | --- |
| Unit: 1215 N6646762 | 2 br | 2 bath 0 Parking | 1000 sqft | Sold Jul 08, 2023 | $840,000 List: $849,900 |
| Unit: 810 N6632198 | 2 br | 2 bath 1 Parking | 900 sqft | Sold Jul 05, 2023 | $860,000 List: $839,900 |
| Unit: 1511 N6133328 | 2 br | 2 bath 0 Parking | 1000 sqft | Sold Jun 20, 2023 | $900,000 List: $899,900 |
| Unit: 520 N5944964 | 2 br | 2 bath 0 Parking | 1000 sqft | Sold May 23, 2023 | $901,000 List: $919,000 |
| Unit: 723 N5905764 | 2 br | 2 bath 1 Parking | 1000 sqft | Sold Apr 12, 2023 | $821,000 List: $809,980 |
| Unit: 102 N5906067 | 2 br | 2 bath 1 Parking | 1000 sqft | Sold Feb 12, 2023 | $725,000 List: $732,000 |
| Unit: 1116 N5804724 | 2 br | 2 bath 2 Parking | 1000 sqft | Sold Nov 24, 2022 | $810,000 List: $828,000 |
| Unit: Lph10 N5806568 | 2 br | 1 bath 1 Parking | 600 sqft | Sold Nov 13, 2022 | $658,800 List: $690,000 |
| Unit: 509 N5787074 | 2 br | 2 bath 0 Parking | 1000 sqft | Sold Oct 16, 2022 | $838,000 List: $769,000 |
| Unit: 1107 N5774672 | 1 br | 1 bath 1 Parking | 600 sqft | Sold Sep 30, 2022 | $650,000 List: $659,000 |
| | | | |
| --- | --- | --- | --- |
| Unit: 1207 N6743528 | 1 br | 1 bath 0 Parking | 600 sqft | Leased Sep 05, 2023 | $2,500 List: $2,500 |
| Unit: 901 N6701460 | 1 br | 1 bath 1 Parking | 600 sqft | Leased Aug 23, 2023 | $2,400 List: $2,400 |
| Unit: 1517 N6704360 | 2 br | 2 bath 1 Parking | 800 sqft | Leased Aug 10, 2023 | $2,980 List: $2,980 |
| Unit: 326 N6686426 | 1 br | 1 bath 1 Parking | 700 sqft | Leased Jul 28, 2023 | $2,450 List: $2,450 |
| Unit: 322 N6213300 | 1 br | 1 bath 0 Parking | 700 sqft | Leased Jul 10, 2023 | $2,400 List: $2,400 |
| Unit: 627 N6626060 | 1 br | 1 bath 1 Parking | 700 sqft | Leased Jul 10, 2023 | $2,450 List: $2,450 |
| Unit: 621 N6199664 | 2 br | 3 bath 1 Parking | 900 sqft | Leased Jul 09, 2023 | $3,080 List: $3,080 |
| Unit: 1508 N6060380 | 1 br | 1 bath 1 Parking | 600 sqft | Leased Jun 12, 2023 | $2,400 List: $2,400 |
| Unit: 611 N5911856 | 1 br | 1 bath 1 Parking | 600 sqft | Leased May 11, 2023 | $2,400 List: $2,400 |
| Unit: 1505 N5947193 | 2 br | 2 bath 1 Parking | 1000 sqft | Leased Apr 21, 2023 | $3,100 List: $2,990 |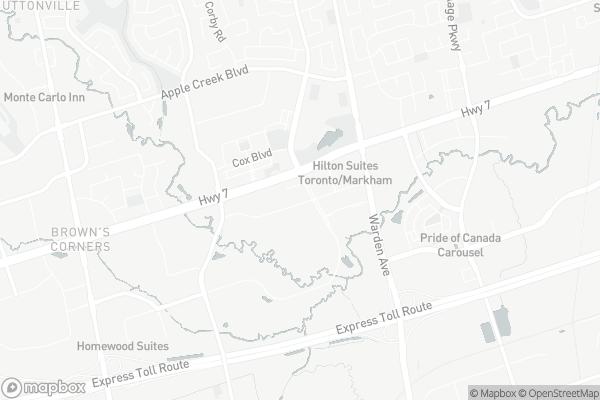 St John XXIII Catholic Elementary School
Elementary: Catholic
ÉÉC Sainte-Marguerite-Bourgeoys-Markham
Elementary: Catholic
Buttonville Public School
Elementary: Public
Coledale Public School
Elementary: Public
William Berczy Public School
Elementary: Public
St Justin Martyr Catholic Elementary School
Elementary: Catholic
Milliken Mills High School
Secondary: Public
Dr Norman Bethune Collegiate Institute
Secondary: Public
St Augustine Catholic High School
Secondary: Catholic
Bill Crothers Secondary School
Secondary: Public
St Robert Catholic High School
Secondary: Catholic
Unionville High School
Secondary: Public
FreshWay Foodmart 建興超級市場

First Markham Place, 3275 Highway 7, Markham

0.88km

WinCo Food Mart福耀超級市場

3155 Highway 7, Markham

1.08km

Longo's Markham

3085 Highway 7, Markham

1.32km
Royal Wine

23-11 Fairburn Drive, Markham

0.91km

LCBO

3991 Highway 7, Markham

1.38km

LCBO

3075 Highway 7, Markham

1.4km
ONO Poke Bar - Markham

3603 Highway 7, Markham

0.14km

POKÉWAVE MARKHAM

108-3603 Highway 7, Markham

0.14km

The Noodle Bar Markham 老朱車仔麵

106-3603 Highway 7, Markham

0.14km
ChunYang Tea 春陽茶事

111-3601 Highway 7, Markham

0.16km

Now Tea Liberty Square

3601 Highway 7 #112, Markham

0.19km

Miss Lin Cafe

3601 Highway 7 #119, Markham

0.19km
HSBC Bank

3601 Highway 7, Markham

0.16km

Scotiabank

8505 Warden Avenue, Unionville

0.65km

TD Canada Trust Branch and ATM

8601 Warden Avenue Unit #7, Markham

0.85km
Shell

8510 Woodbine Avenue, Markham

1.58km

Circle K

8291 Woodbine Avenue, Markham

1.59km

Esso

8291 Woodbine Avenue, Markham

1.61km
Hot Yoga Markham

3621 Highway 7 Suite 205, Markham

0.26km

Unionville Athletic Club

8500 Warden Avenue, Markham

0.45km

Yuan Yaun Qing Quang Health

8300 Warden Avenue, Markham

0.46km
Thomas McQuay Park (Splashpad)

58 Clegg Road, Markham

0.07km

T Gazebo

75 Clegg Road, Markham

0.15km

George Coathup Park
Library

8 The Seneca Way, Markham

2.29km

Milliken Mills Library

7600 Kennedy Road Unit 1, Markham

3.02km

Unionville Library

15 Library Lane, Unionville

3.02km
GTA Immigration Medical - Markham

3603 Highway 7 Unit 102, Markham

0.17km

Liu's Wisdom Healing Centre(康美中医)

3621 Highway 7 Unit 312, Markham

0.25km

Smart Health Medical Clinic天康醫務中心

8 Cox Boulevard Unit 1, Markham

0.5km
Px Pharmacy

Health & Beauty Pharmacy

3255 Highway 7, Markham

0.73km

No Frills Pharmacy

8601 Warden Avenue, Markham

0.79km
Liberty Square

3601 Highway 7, Markham

0.19km

2045 spicespace麻辣烫

3255 Highway 7 Unit 236, Markham

0.73km

First Markham Place

3255 Highway 7, Markham

0.73km
Downtown Markham Presentation Centre

162 Enterprise Boulevard, Unionville

1.09km

Cineplex Cinemas Markham and VIP

169-179 Enterprise Boulevard, Markham

1.34km

Imax
St. Louis Bar & Grill

3621 Highway 7 Unit 110, Markham

0.26km

King Edward's Arms

8505 Warden Avenue, Unionville

0.66km

Hutaoli 多伦多胡桃里音乐酒馆

3760 Highway 7 Unit 1, Unionville

0.7km