Property Management Co: Online Property Management

Main Intersection: Yonge/Steeles

Ownership Type: Condo Apt

Largest Unit: 1200

Style: Apartment

Amenities: Concierge, Exercise Room, Indoor Pool, Indoor Pool, Visitor Parking

Condominium Corporation #: YRSC - 1271
Stats
This building is located at 7171 Yonge Street, Markham, L3T 0C5 and is situated in the neighbourhood of Thornhill. Other neighbourhoods nearby are Royal Orchard, Grandview, Langstaff South, Thornlea, Aileen Willowbrook. The district of Thornhill has 119 postings available. That's just 6.4% of the 1873 total properties for sale in the city of Markham. Homes in Thornhill are listed for an average asking price of $945,347, or an estimated monthly mortgage of $3,202. That is 1.5 times less the average list price of $1,457,405 in Markham. Thornhill listed properties average 293 sq ft, 1 beds, and 1 baths. Apartments make up 13.4% of homes for sale in the neighbourhood around 7171 Yonge Street.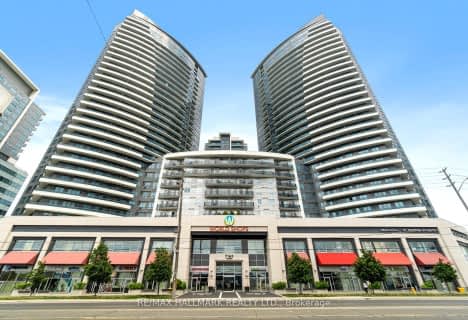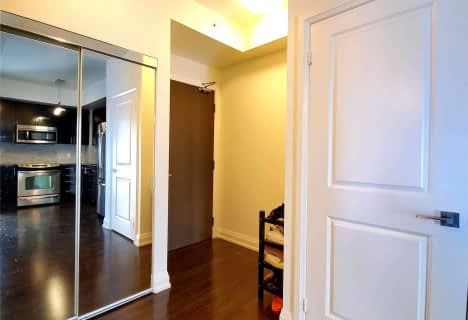 Car-Dependent
Most errands require a car.
Excellent Transit
Most errands can be accomplished by public transportation.
Bikeable
Some errands can be accomplished on bike.
| | | | |
| --- | --- | --- | --- |
| Unit: 609 N6684444 | 1 br | 1 bath 1 Parking | 600 sqft | Sold Sep 26, 2023 | $617,500 List: $639,000 |
| Unit: 2706 N6806722 | 1 br | 1 bath 1 Parking | 600 sqft | Sold Sep 23, 2023 | $580,000 List: $589,000 |
| Unit: 307 N5925844 | 2 br | 2 bath 1 Parking | 800 sqft | Sold May 20, 2023 | $830,000 List: $848,888 |
| Unit: 506 N5996125 | 1 br | 1 bath 1 Parking | 600 sqft | Sold May 05, 2023 | $612,500 List: $635,000 |
| Unit: 636 N6057205 | 1 br | 1 bath 1 Parking | 500 sqft | Sold May 04, 2023 | $602,888 List: $605,888 |
| Unit: 703 N6033305 | 1 br | 1 bath 1 Parking | 500 sqft | Sold Apr 26, 2023 | $600,000 List: $499,000 |
| Unit: 1505 N5977983 | 1 br | 1 bath 1 Parking | 500 sqft | Sold Mar 27, 2023 | $605,000 List: $499,900 |
| Unit: 311 N5952523 | 1 br | 1 bath 0 Parking | 500 sqft | Sold Mar 22, 2023 | $526,000 List: $530,000 |
| Unit: 937 N5826988 | 1 br | 1 bath 1 Parking | 500 sqft | Sold Mar 20, 2023 | $590,000 List: $602,777 |
| Unit: 1005 N5874972 | 1 br | 1 bath 1 Parking | 500 sqft | Sold Jan 26, 2023 | $580,000 List: $595,800 |
| | | | |
| --- | --- | --- | --- |
| Unit: 2706 N7248946 | 1 br | 1 bath 0 Parking | 600 sqft | Leased Nov 22, 2023 | $2,700 List: $2,700 |
| Unit: 2211 N7259776 | 1 br | 1 bath 1 Parking | 500 sqft | Leased Nov 15, 2023 | $2,550 List: $2,600 |
| Unit: 609 N7212628 | 1 br | 1 bath 0 Parking | 600 sqft | Leased Oct 27, 2023 | $2,700 List: $2,700 |
| Unit: 1912 N7053740 | 1 br | 1 bath 1 Parking | 600 sqft | Leased Oct 24, 2023 | $2,600 List: $2,600 |
| Unit: 2801 N6763180 | 2 br | 2 bath 0 Parking | 800 sqft | Leased Sep 05, 2023 | $3,250 List: $3,250 |
| Unit: 2201 N6737734 | 2 br | 2 bath 1 Parking | 800 sqft | Leased Aug 31, 2023 | $3,250 List: $3,200 |
| Unit: 506 N6738586 | 1 br | 1 bath 1 Parking | 600 sqft | Leased Aug 24, 2023 | $2,650 List: $2,650 |
| Unit: 1010 N6737274 | 1 br | 1 bath 1 Parking | 500 sqft | Leased Aug 22, 2023 | $2,600 List: $2,600 |
| Unit: 511 N6714528 | 1 br | 1 bath 0 Parking | 0 sqft | Leased Aug 18, 2023 | $2,200 List: $2,230 |
| Unit: 1008 N6688802 | 2 br | 2 bath 1 Parking | 800 sqft | Leased Aug 14, 2023 | $3,150 List: $3,250 |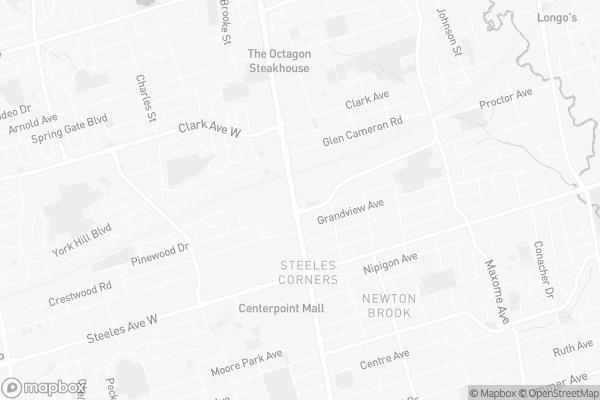 E J Sand Public School
Elementary: Public
Thornhill Public School
Elementary: Public
Lillian Public School
Elementary: Public
Henderson Avenue Public School
Elementary: Public
Yorkhill Elementary School
Elementary: Public
St Paschal Baylon Catholic School
Elementary: Catholic
Avondale Secondary Alternative School
Secondary: Public
Drewry Secondary School
Secondary: Public
ÉSC Monseigneur-de-Charbonnel
Secondary: Catholic
Newtonbrook Secondary School
Secondary: Public
Brebeuf College School
Secondary: Catholic
Thornhill Secondary School
Secondary: Public
Seasons Foodmart

7181 Yonge Street, Thornhill

0.15km

Pat Thornhill Market

5 Glen Cameron Road, Thornhill

0.3km

Galleria Supermarket

7040 Yonge Street, Thornhill

0.41km
LCBO

6267 Yonge Street, North York

0.86km

The Beer Store

6212 Yonge Street, North York

0.93km

Simcha Wine Corporation

7000 Bathurst Street, Thornhill

2.32km
Rumors Bar Bistro

7163 Yonge Street unit 103, Thornhill

0.05km

Late night pizza (bar&bistro)shemshak

7163 Yonge Street unit 103, Thornhill

0.05km

Subway

7181 Yonge Street Unit 5, Thornhill

0.06km
قلیون

7161 Yonge Street, Thornhill

0.01km

Kung Fu Tea on World on Yonge

7163 Yonge Street Unit 101, Markham

0.03km

hey, dalda cafe

7181 Yonge Street, Vaughan

0.14km
RBC Royal Bank

7163 Yonge Street UNIT 109, Markham

0.05km

Shinhan Bank Canada - Thornhill Branch

7191 Yonge Street Unit 106 & 107, Thornhill

0.11km

CIBC Branch (Cash at ATM only)

7027 Yonge Street, Thornhill

0.41km
Petro-Canada

7092 Yonge Street, Thornhill

0.25km

Circle K

7015 Yonge Street, Thornhill

0.42km

Esso

7015 Yonge Street, Thornhill

0.44km
Work Safety Champion

7163 Yonge Street Unit# 271, Thornhill

0km

BODYLINK PILATES

CA ON Toronto #125, 7181 Yonge Street, Markham

0.05km

"Zumba Loca" with Gina Inami

Grand Dance Studio, 6-34 Doncaster Avenue, Thornhill

0.17km
Sir Watson Watt Park

20 Meadowview Avenue, Thornhill

0.24km

YENPU Garden

46 Glen Cameron Road, Thornhill

0.5km

Grandview Park
JRCC East Thornhill

3-7608 Yonge Street, Thornhill

1.15km

Thornhill Village Library

10 Colborne Street, Thornhill

1.47km

Jerry & Fanny Goose Judaica Library

770 Chabad Gate, Thornhill

2km
Optima Cosmetic Clinic

7163 Yonge Street Unit 121, Thornhill

0.03km

Cannabis Treatment Clinic

7191 Yonge Street Suite 508, Markham

0.09km

Nita Zaji clinic

7191 Yonge Street, Markham

0.1km
World Pharmacy

World Shops, 128-7163 Yonge Street, Thornhill

0.05km

NATTRAL (김경호 한의원)

173-7181 Yonge Street, Thornhill

0.15km

Enhanced Care Pharmacy Thornhill

7335 Yonge Street, Thornhill

0.39km
Парикмахер

7161 Yonge Street, Thornhill

0km

NPS

7163 Yonge Street, Richmond Hill

0.03km

World Shops

7163 Yonge Street, Thornhill

0.06km
Funland

265-7181 Yonge Street, Markham

0.11km

Imagine Cinemas Promenade

1 Promenade Circle, Thornhill

2.58km

Promenade Shopping Centre

1 Promenade Circle, Thornhill

2.59km
Rumors Bar Bistro

7163 Yonge Street unit 103, Thornhill

0.05km

Red Lobster

7291 Yonge Street, Thornhill

0.31km

CoCo Karaoke

6365 Yonge St Basement, Toronto

0.62km