Property Management Co: Del Property Management

Main Intersection: Hurontario/Burnhamth

Ownership Type: Condo Apt

Smallest Unit: 800

Largest Unit: 900

Style: Apartment

Amenities: Concierge, Indoor Pool

Condominium Corporation #: PCC - 389
Stats
This building is located at 285 Enfield Place, Mississauga, L5B 3Y6 and is situated in the neighbourhood of City Centre. Other neighbourhoods nearby are Northeast, Fairview, Mississauga Valleys, Mavis Erindale, Cooksville. The district of City Centre has 611 postings available. That's just 16.6% of the 3683 total properties for sale in the city of Mississauga. Homes in City Centre are listed for an average asking price of $697,467, or an estimated monthly mortgage of $2,363. That is 2.1 times less the average list price of $1,437,509 in Mississauga. City Centre listed properties average 814 sq ft, 1.6 beds, and 1.7 baths. Apartments make up 43.4% of homes for sale in the neighbourhood around 285 Enfield Place.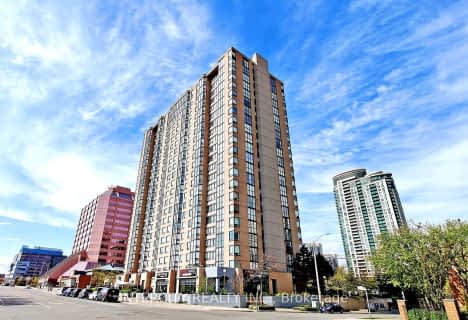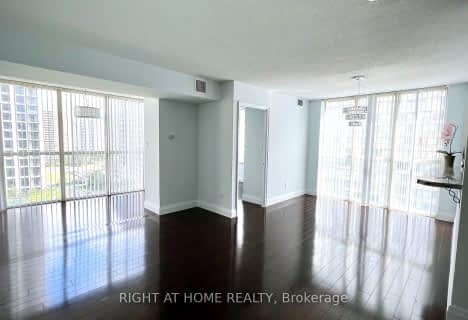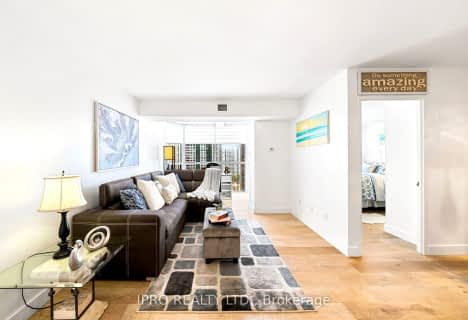 Currently there are no apartments for rent at 285 Enfield Place. Contact us for this details regarding this building's price history or to see units in nearby buildings.
Very Walkable
Most errands can be accomplished on foot.
Excellent Transit
Most errands can be accomplished by public transportation.
Bikeable
Some errands can be accomplished on bike.
| | | | |
| --- | --- | --- | --- |
| Unit: 1008 W6217476 | 2 br | 2 bath 1 Parking | 800 sqft | Sold Jul 12, 2023 | $630,000 List: $649,999 |
| Unit: 1210 W6016384 | 2 br | 2 bath 1 Parking | 800 sqft | Sold Jun 25, 2023 | $630,000 List: $699,000 |
| Unit: 701 W6061540 | 2 br | 2 bath 1 Parking | 800 sqft | Sold Jun 05, 2023 | $580,000 List: $549,900 |
| Unit: 1108 W5959280 | 2 br | 2 bath 1 Parking | 900 sqft | Sold May 13, 2023 | $700,000 List: $649,999 |
| Unit: 910 W5977251 | 2 br | 2 bath 1 Parking | 800 sqft | Sold Mar 28, 2023 | $625,499 List: $549,000 |
| Unit: 202 W5986015 | 2 br | 2 bath 1 Parking | 800 sqft | Sold Mar 27, 2023 | $609,786 List: $630,000 |
| Unit: 1112 W5880191 | 2 br | 2 bath 1 Parking | 800 sqft | Sold Feb 23, 2023 | $587,500 List: $615,000 |
| Unit: 1801 W5868545 | 2 br | 2 bath 0 Parking | 800 sqft | Sold Feb 14, 2023 | $581,000 List: $589,900 |
| Unit: 1801 W6319677 | 2 br | 2 bath 0 Parking | 0 sqft | Sold Feb 14, 2023 | $581,000 List: $589,900 |
| Unit: 912 W5825621 | 2 br | 2 bath 1 Parking | 800 sqft | Sold Nov 26, 2022 | $597,000 List: $609,900 |
| | | | |
| --- | --- | --- | --- |
| Unit: 2012 W6720918 | 2 br | 2 bath 1 Parking | 800 sqft | Leased Aug 26, 2023 | $3,100 List: $3,100 |
| Unit: 1009 W6740730 | 2 br | 2 bath 1 Parking | 900 sqft | Leased Aug 23, 2023 | $2,950 List: $2,950 |
| Unit: 701 W6737210 | 2 br | 2 bath 1 Parking | 800 sqft | Leased Aug 16, 2023 | $2,900 List: $3,000 |
| Unit: 1210 W6704906 | 2 br | 2 bath 0 Parking | 800 sqft | Leased Aug 12, 2023 | $3,100 List: $3,100 |
| Unit: 1008 W6718882 | 2 br | 2 bath 0 Parking | 800 sqft | Leased Aug 10, 2023 | $3,100 List: $3,100 |
| Unit: 1007 W6630902 | 2 br | 2 bath 1 Parking | 800 sqft | Leased Aug 08, 2023 | $2,950 List: $2,950 |
| Unit: 1408 W6100764 | 2 br | 2 bath 0 Parking | 800 sqft | Leased Jul 10, 2023 | $3,000 List: $3,000 |
| Unit: 2008 W6161464 | 2 br | 2 bath 0 Parking | 800 sqft | Leased Jun 30, 2023 | $3,000 List: $3,000 |
| Unit: 2106 W6178292 | 2 br | 2 bath 0 Parking | 800 sqft | Leased Jun 30, 2023 | $2,950 List: $2,990 |
| Unit: 2212 W5925728 | 2 br | 2 bath 0 Parking | 800 sqft | Leased May 17, 2023 | $2,950 List: $3,000 |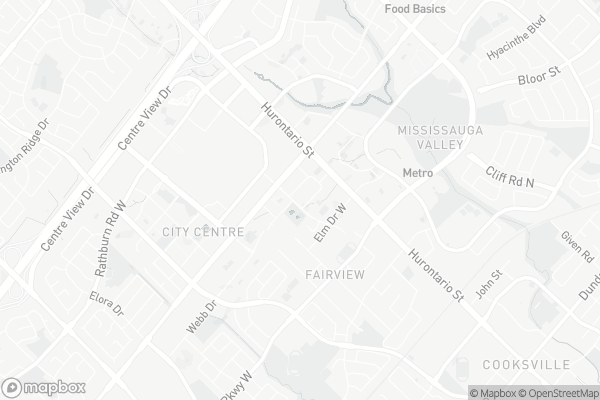 Sts. Peter & Paul Catholic School
Elementary: Catholic
St Philip Elementary School
Elementary: Catholic
Fairview Public School
Elementary: Public
The Valleys Senior Public School
Elementary: Public
Bishop Scalabrini School
Elementary: Catholic
Chris Hadfield P.S. (Elementary)
Elementary: Public
T. L. Kennedy Secondary School
Secondary: Public
John Cabot Catholic Secondary School
Secondary: Catholic
The Woodlands Secondary School
Secondary: Public
Applewood Heights Secondary School
Secondary: Public
St Martin Secondary School
Secondary: Catholic
Father Michael Goetz Secondary School
Secondary: Catholic
Town & Country Market @ Hurontario

4033 Hurontario Street, Mississauga

0.45km

HIYMA.COM

225 Webb Drive, Mississauga

0.46km

Town & Country Market @ Duke of York

3885 Duke of York Boulevard, Mississauga

0.47km
Wine Rack

1585 Mississauga Valley Boulevard, Mississauga

0.82km

The Wine Shop and Tasting Room

100 City Centre Drive FM08B, Mississauga

0.83km

LCBO

65 Square One Drive, Mississauga

0.97km
Mumbai Frankie - The Original Bombay Roll

285 Enfield Place R104, Mississauga

0.01km

Subway

285 Enfield Place R102, Mississauga

0.01km

The Wave Bar and Lounge

285 Enfield Place Unit R100, Mississauga

0.01km
Kung Fu Tea on Enfield

285 Enfield Place R102, Mississauga

0.01km

Gong Cha

115-90 Burnhamthorpe Road West, Mississauga

0.1km

Cocoberry Cafe

90 Burnhamthorpe Road West, Mississauga

0.14km
Hana Bank Canada - Mississauga Br.

120-90 Burnhamthorpe Road West, Mississauga

0.12km

Intesa Bci Canada

50 Burnhamthorpe Road West, Mississauga

0.13km

Guardian Equipment Leasing

77 City Centre Drive #501, Mississauga

0.28km
Petro-Canada

3680 Hurontario Street, Mississauga

0.28km

Esso

3445 Hurontario Street, Mississauga

0.64km

Circle K

3445 Hurontario Street, Mississauga

0.64km
F45 Training Mississauga Downtown

68-50 Burnhamthorpe Road West, Mississauga

0.09km

Qozen Yoga & Well-being Studio

405-50 Burnhamthorpe Road West, Mississauga

0.15km

Gym

100 City Centre Drive, Mississauga

0.42km
Kariya Park

3620 Kariya Drive, Mississauga

0.1km

Innovative Landscaping

1 Elm Drive Suite 1210, Mississauga

0.31km

Linear Park
Hazel McCallion Central Library

301 Burnhamthorpe Road West, Mississauga

0.71km

Mississauga Library - Pop Up Location

4141 Living Arts Drive, Mississauga

0.84km

Sheridan College - Hazel McCallion Library

4180 Duke of York Boulevard A-217, Mississauga

0.88km
Enfield Place Medical Centre

265 Enfield Place, Mississauga

0.03km

McLean Clinic - GraceMed Mississauga

50 Burnhamthorpe Road West Suite 343, Mississauga

0.14km

Matthews Gate Pharmacy

3662 Hurontario Street #5, Mississauga

0.26km
Guardian - Cura Pharmacy

265 Enfield Place, Mississauga

0.07km

Matthews Gate Pharmacy

3662 Hurontario Street #5, Mississauga

0.26km

City Gate Pharmacy

220 Burnhamthorpe Road West suite 105, Mississauga

0.41km
Enfield Place Retail

285 Enfield Place, Mississauga

0km

Mado - Square One Mall

2-454-100 City Centre Drive, Mississauga

0.5km

Square One Shopping Centre

100 City Centre Drive, Mississauga

0.6km
Untitled Spaces at Square One

Square One, 242 Rathburn Road West Suite 208, Mississauga

1.08km

Imax

Cineplex Cinemas Mississauga

309 Rathburn Road West, Mississauga

1.26km
The Wave Bar and Lounge

285 Enfield Place Unit R100, Mississauga

0.01km

&Company Resto Bar

295 Enfield Place, Mississauga

0.06km

Rooftop Patio

210-296 Enfield Place, Mississauga

0.08km