Property Management Co: Del Property Management

Main Intersection: Burnhamthorpe/Living

Ownership Type: Condo Apt

Smallest Unit: 600-699

Largest Unit: 1000-1199

Style: Apartment

Amenities: Concierge, Exercise Room, Indoor Pool

Condominium Corporation #: pscc - 776
This building is located at 4080 Living Arts Drive, Mississauga, L5B 4N3 and is situated in the neighbourhood of City Centre. Other neighbourhoods nearby are Northeast, Fairview, Mississauga Valleys, Mavis Erindale, Cooksville. The district of City Centre has 434 postings available. That's just 16.1% of the 2690 total properties for sale in the city of Mississauga. Homes in City Centre are listed for an average asking price of $679,261, or an estimated monthly mortgage of $2,301. That is 2.3 times less the average list price of $1,545,807 in Mississauga. City Centre listed properties average 778 sq ft, 1.6 beds, and 1.7 baths. Apartments make up 33.6% of homes for sale in the neighbourhood around 4080 Living Arts Drive.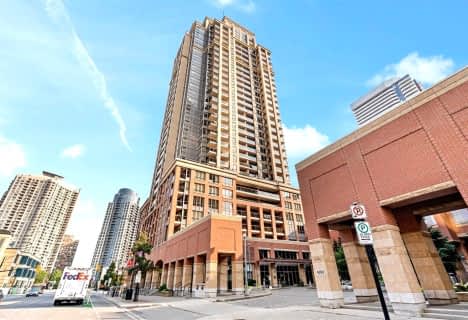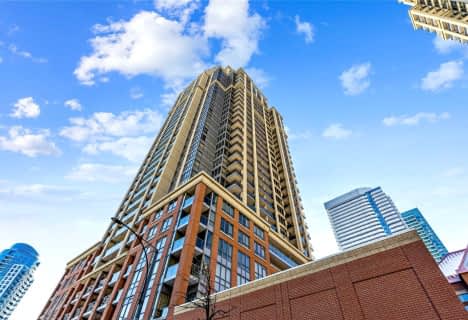 1 bath
1 bed
600-699 sqft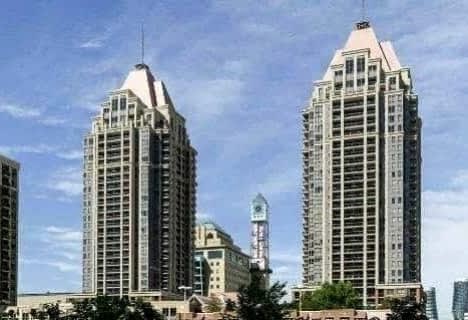 2 bath
2 bed
1000-1199 sqft
Walker's Paradise
Daily errands do not require a car.
Excellent Transit
Most errands can be accomplished by public transportation.
Bikeable
Some errands can be accomplished on bike.
| | | | |
| --- | --- | --- | --- |
| Unit: 1112 W5846388 | 1 br | 1 bath 1 Parking | 600-699 sqft | Sold Mar 04, 2023 | $562,000 List: $569,000 |
| Unit: 1607 W5769216 | 1 br | 1 bath 1 Parking | 600-699 sqft | Sold Feb 15, 2023 | $540,000 List: $568,000 |
| Unit: 1212 W5866066 | 1 br | 1 bath 1 Parking | 600-699 sqft | Sold Feb 02, 2023 | $550,000 List: $559,900 |
| Unit: 2106 W5816508 | 1 br | 1 bath 1 Parking | 600-699 sqft | Sold Nov 19, 2022 | $520,000 List: $549,000 |
| Unit: 1604 W5774041 | 1 br | 2 bath 1 Parking | 600-699 sqft | Sold Oct 12, 2022 | $560,000 List: $599,000 |
| Unit: 2508 W5764580 | 2 br | 2 bath 1 Parking | 800-899 sqft | Sold Oct 11, 2022 | $675,000 List: $679,900 |
| Unit: 811 W5706248 | 2 br | 2 bath 0 Parking | 900-999 sqft | Sold Aug 04, 2022 | $757,000 List: $779,000 |
| Unit: 1410 W5622018 | 1 br | 1 bath 1 Parking | 700-799 sqft | Sold May 27, 2022 | $645,000 List: $680,000 |
| Unit: 1505 W5583472 | 2 br | 2 bath 0 Parking | 800-899 sqft | Sold May 12, 2022 | $770,777 List: $779,900 |
| Unit: 2506 W5590088 | 1 br | 1 bath 1 Parking | 600-699 sqft | Sold May 04, 2022 | $600,000 List: $595,999 |
| | | | |
| --- | --- | --- | --- |
| Unit: 1607 W5930587 | 1 br | 1 bath 1 Parking | 600-699 sqft | Leased Mar 07, 2023 | $2,600 List: $2,600 |
| Unit: 1111 W5876775 | 2 br | 2 bath 0 Parking | 1000-1199 sqft | Leased Feb 22, 2023 | $2,900 List: $2,900 |
| Unit: 1909 W5867565 | 1 br | 2 bath 0 Parking | 700-799 sqft | Leased Feb 08, 2023 | $2,600 List: $2,650 |
| Unit: 614 W5882323 | 1 br | 1 bath 1 Parking | 600-699 sqft | Leased Feb 06, 2023 | $2,400 List: $2,450 |
| Unit: 2806 W5880438 | 1 br | 1 bath 1 Parking | 600-699 sqft | Leased Jan 30, 2023 | $2,600 List: $2,600 |
| Unit: 1208 W5857808 | 2 br | 2 bath 1 Parking | 800-899 sqft | Leased Jan 12, 2023 | $3,000 List: $3,000 |
| Unit: 610 W5853604 | 2 br | 2 bath 1 Parking | 800-899 sqft | Leased Jan 07, 2023 | $2,800 List: $2,800 |
| Unit: 512 W5845679 | 1 br | 2 bath 1 Parking | 700-799 sqft | Leased Dec 19, 2022 | $2,700 List: $2,750 |
| Unit: 2809 W5834665 | 1 br | 2 bath 1 Parking | 700-799 sqft | Leased Dec 03, 2022 | $2,700 List: $2,700 |
| Unit: 502 W5811788 | 2 br | 2 bath 1 Parking | 1000-1199 sqft | Leased Nov 21, 2022 | $2,850 List: $2,850 |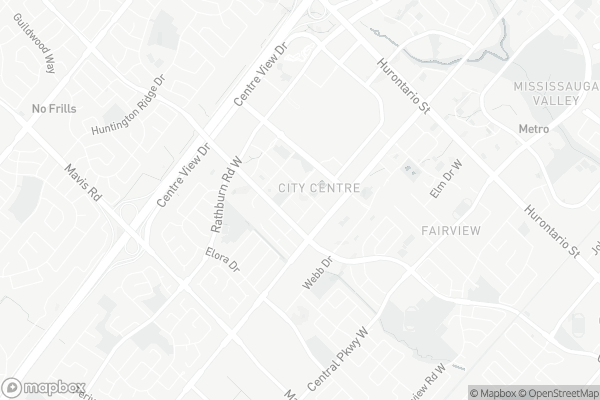 Corpus Christi School
Elementary: Catholic
St Matthew Separate School
Elementary: Catholic
Huntington Ridge Public School
Elementary: Public
Fairview Public School
Elementary: Public
Bishop Scalabrini School
Elementary: Catholic
Chris Hadfield P.S. (Elementary)
Elementary: Public
T. L. Kennedy Secondary School
Secondary: Public
John Cabot Catholic Secondary School
Secondary: Catholic
The Woodlands Secondary School
Secondary: Public
St Martin Secondary School
Secondary: Catholic
Father Michael Goetz Secondary School
Secondary: Catholic
St Francis Xavier Secondary School
Secondary: Catholic
Rabba Fine Foods

4070 Living Arts Drive, Mississauga

0.08km

Rabba Fine Foods

385 Prince of Wales Drive Unit 6 & 7, Mississauga

0.29km

Town & Country Market @ Duke of York

3885 Duke of York Boulevard, Mississauga

0.45km
The Wine Shop and Tasting Room

100 City Centre Drive FM08B, Mississauga

0.54km

LCBO

65 Square One Drive, Mississauga

1.08km

SommEvents | Corporate Event | Wine Connoisseur | Wine Tours & Tastings Classes | Mississauga, Ontario

55 Village Centre Place, Mississauga

1.5km
The Shawarma Shack

4070 Living Arts Drive, Mississauga

0.04km

Alijandro's Kitchen

4070 Living Arts Drive, Mississauga

0.07km

The Cuban thing

300 City Centre Drive, Mississauga

0.09km
Second Cup Café featuring Pinkberry Frozen Yogurt

4100 Living Arts Drive Unit 2, Mississauga

0.06km

Tim Hortons

394 City Centre Drive, Mississauga

0.14km

C Cafe

300 City Centre Drive, Mississauga

0.16km
RBC Royal Bank

4056 Confederation Parkway, Mississauga

0.2km

ICICI Bank Canada

4020 Confederation Parkway, Mississauga

0.28km

National Bank

350 Burnhamthorpe Road West Suite 100, Mississauga

0.28km
Esso

632 Burnhamthorpe Road West, Mississauga

0.99km

Circle K

632 Burnhamthorpe Road West, Mississauga

1.01km

Petro-Canada

3680 Hurontario Street, Mississauga

1.03km
Mississauga YMCA

325 Burnhamthorpe Road West, Mississauga

0.13km

Civic Centre Fitness Centre

300 City Centre Drive, Mississauga

0.16km

Water Refill Stations
Jubilee Garden

Community Common Park

355 Princess Royal Drive, Mississauga

0.11km

Community Common Park
Hazel McCallion Central Library

301 Burnhamthorpe Road West, Mississauga

0.17km

Mississauga Library - Pop Up Location

4141 Living Arts Drive, Mississauga

0.22km

Sheridan College - Hazel McCallion Library

4180 Duke of York Boulevard A-217, Mississauga

0.37km
Martha Children's Hospital

4070 Confederation Parkway, Mississauga

0.22km

MediCare Clinic

104&105-3885 Duke of York Boulevard, Mississauga

0.45km

Citygate Medical Centre

3939 Duke of York Boulevard, Mississauga

0.47km
Living Arts Pharmacy

4100 Living Arts Drive, Mississauga

0.05km

I.D.A. - Parkside Pharmacy

4062 Confederation Parkway, Mississauga

0.17km

Square Care Pharmacy

550 Arbutus Way, Mississauga

0.27km
Mado - Square One Mall

2-454-100 City Centre Drive, Mississauga

0.56km

Mik MC Realestate

100 City Centre Drive, Mississauga

0.59km

StickerYou: The Pop-Up

c/o Square One Shopping Centre 100 City Centre Drive, #2-KO7, Mississauga

0.65km
Untitled Spaces at Square One

Square One, 242 Rathburn Road West Suite 208, Mississauga

0.61km

Imax

Cineplex Cinemas Mississauga

309 Rathburn Road West, Mississauga

0.68km
Alioli Ristorante

350 Burnhamthorpe Road West, Mississauga

0.32km

Bar 6ix Sports & Wings Mississauga

201 City Centre Drive, Mississauga

0.38km

Farzi Café Square One

100 City Centre Drive, Mississauga

0.52km