Property Management Co: Del Property Management

Main Intersection: Kennedy/Sheppard

Ownership Type: Condo Apt

Smallest Unit: 500

Largest Unit: 1200

Style: Apartment

Stories: 24

Walk Score: 72

Transit Score: 69

Year Built: 2007

Total Units: 247

Amenities: Exercise Room, Indoor Pool, Indoor Pool, Sauna, Security Guard, Visitor Parking

Condominium Corporation #: tscc - 1889

Maintenance Fees Cover: None

Owner Pays: Hydro, Heat, Air Conditioning, Water
Stats
Building 238 Bonis Avenue is situated in the neighbourhood of Tam O'Shanter-Sullivan and is located in Toronto, M1T 3W7 . Additionally, there are neighbourhoods such Agincourt South Malvern West, Wexford Maryvale, Dorset Park, Lamoreaux, Pleasant View in the immediate vicinity. In the Tam O'Shanter-Sullivan neighbourhood, 100 new homes are available for sale, which represents 0.5% of Toronto's total 20071 homes currently listed. Tam O'Shanter-Sullivan homeowners pay a monthly mortgage of $6,756, based on an average asking price of $1,994,392, 1.3 times than Toronto's average list price of $1,553,413. The average listed property in Tam O'Shanter-Sullivan is 725 sq ft, has 2.1 bedrooms, and 1.9 bathrooms. In the area around 238 Bonis Avenue, 39% of the homes for sale are apartments.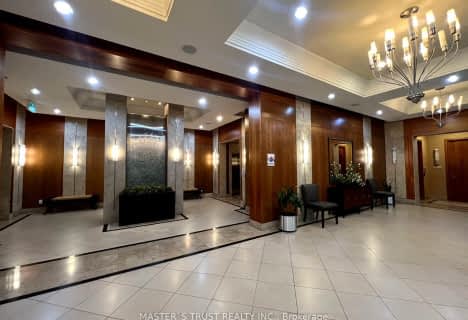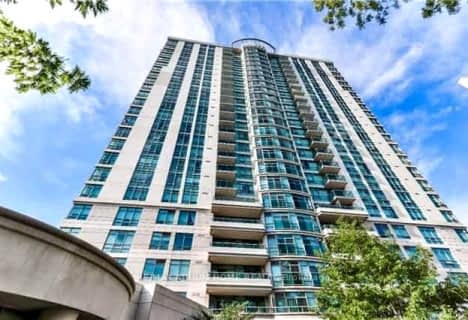 Very Walkable
Most errands can be accomplished on foot.
Good Transit
Some errands can be accomplished by public transportation.
Somewhat Bikeable
Most errands require a car.
| | | | |
| --- | --- | --- | --- |
| Unit: 1526 E6751838 | 1 br | 1 bath 1 Parking | 600 sqft | Sold Sep 01, 2023 | $548,000 List: $586,000 |
| Unit: 1217 E5876146 | 3 br | 2 bath 0 Parking | 1200 sqft | Sold Apr 11, 2023 | $783,000 List: $790,000 |
| Unit: 1620 E5919261 | 2 br | 2 bath 1 Parking | 800 sqft | Sold Mar 20, 2023 | $615,000 List: $628,000 |
| Unit: 1016 E5867811 | 2 br | 2 bath 1 Parking | 900 sqft | Sold Jan 12, 2023 | $665,000 List: $668,000 |
| Unit: 2618 E5767163 | 3 br | 2 bath 1 Parking | 1200 sqft | Sold Oct 19, 2022 | $695,000 List: $699,900 |
| Unit: 321 E5713887 | 1 br | 1 bath 1 Parking | 600 sqft | Sold Sep 22, 2022 | $555,000 List: $578,888 |
| Unit: 316 E5694961 | 2 br | 2 bath 1 Parking | 900 sqft | Sold Sep 21, 2022 | $642,000 List: $689,000 |
| Unit: 1118 E5737725 | 3 br | 2 bath 1 Parking | 1200 sqft | Sold Aug 23, 2022 | $690,000 List: $735,000 |
| Unit: 1917 E5514247 | 3 br | 2 bath 2 Parking | 1200 sqft | Sold Feb 27, 2022 | $820,000 List: $650,000 |
| Unit: 517 E5468984 | 3 br | 2 bath 2 Parking | 1200 sqft | Sold Jan 10, 2022 | $660,000 List: $675,000 |
| | | | |
| --- | --- | --- | --- |
| Unit: 1621 E6812774 | 1 br | 1 bath 0 Parking | 600 sqft | Leased Sep 27, 2023 | $2,350 List: $2,350 |
| Unit: 2226 E6769490 | 1 br | 1 bath 1 Parking | 600 sqft | Leased Sep 01, 2023 | $2,350 List: $2,350 |
| Unit: 2121 E6768048 | 1 br | 1 bath 1 Parking | 600 sqft | Leased Aug 28, 2023 | $2,400 List: $2,400 |
| Unit: 918 E6687598 | 3 br | 2 bath 0 Parking | 1200 sqft | Leased Aug 27, 2023 | $3,600 List: $3,500 |
| Unit: 2519 E6724136 | 2 br | 2 bath 1 Parking | 900 sqft | Leased Aug 17, 2023 | $3,000 List: $3,000 |
| Unit: 1118 E6090732 | 3 br | 2 bath 0 Parking | 1200 sqft | Leased Aug 01, 2023 | $4,000 List: $4,000 |
| Unit: 1123 E6159352 | 1 br | 1 bath 1 Parking | 500 sqft | Leased Jul 10, 2023 | $2,300 List: $2,300 |
| Unit: 722 E6172024 | 2 br | 2 bath 1 Parking | 900 sqft | Leased Jun 27, 2023 | $2,850 List: $2,850 |
| Unit: 1923 E5961296 | 1 br | 1 bath 0 Parking | 500 sqft | Leased May 27, 2023 | $2,250 List: $2,250 |
| Unit: 1115 E5918015 | 2 br | 2 bath 1 Parking | 800 sqft | Leased Mar 07, 2023 | $2,700 List: $2,700 |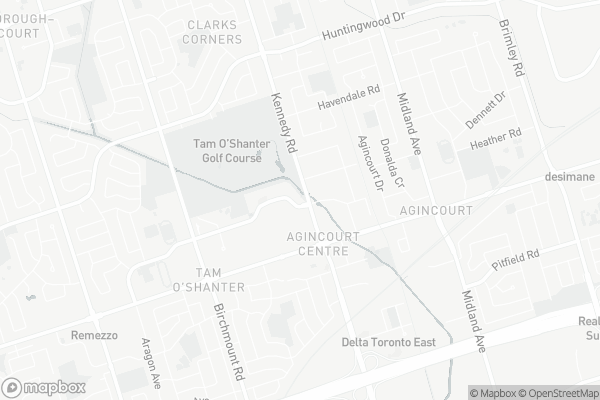 Lynnwood Heights Junior Public School
Elementary: Public
John Buchan Senior Public School
Elementary: Public
Agincourt Junior Public School
Elementary: Public
Inglewood Heights Junior Public School
Elementary: Public
Holy Spirit Catholic School
Elementary: Catholic
Tam O'Shanter Junior Public School
Elementary: Public
Holy Name of Mary Secondary School
Secondary: Catholic
Chinguacousy Secondary School
Secondary: Public
Sandalwood Heights Secondary School
Secondary: Public
Cardinal Ambrozic Catholic Secondary School
Secondary: Catholic
Castlebrooke SS Secondary School
Secondary: Public
St Thomas Aquinas Secondary School
Secondary: Catholic
M&M Food Market

3850 Sheppard Avenue East Unit 0510, Toronto

0.29km

Foody World

8 William Kitchen Road A, Scarborough

1.73km

Food Depot Supermarket

3331 Sheppard Avenue East, Scarborough

1.73km
LCBO

2356 Kennedy Road, Scarborough

0.15km

LCBO

Kennedy Commons, 21 William Kitchen Road H2, Scarborough

1.58km

lifefinderglobal

CA On Toronto 20 stonehill Crt

2.26km
McDonald's

3850 Sheppard Avenue East Wal-Mart - Agincourt S.C, Agincourt

0.19km

东方名粥 Oriental Congee

2347 Kennedy Road Unit 106, Toronto

0.25km

Pizza Pizza

3850 Sheppard Avenue East, Scarborough

0.25km
McDonald's

3850 Sheppard Avenue East Wal-Mart - Agincourt S.C, Agincourt

0.19km

Real Fruit Bubble Tea

3850 Sheppard Avenue East, Scarborough

0.3km

Yi Fang Taiwan Fruit Tea 一芳水果茶

107-4002 Sheppard Avenue East, Scarborough

0.33km
BMO Bank of Montreal

2330 Kennedy Road, Scarborough

0.21km

RBC Royal Bank

3807 Sheppard Avenue East, Toronto

0.5km

Scotiabank

4220 Sheppard Avenue East, Scarborough

1km
Petro-Canada & Car Wash

3905 Sheppard Avenue East, Scarborough

0.37km

Circle K

3600 Sheppard Avenue East, Scarborough

0.86km

Esso

3600 Sheppard Avenue East, Scarborough

0.87km
Welness Centre

4240 Sheppard Avenue East, Scarborough

1.05km

ActivGrind

2370 Midland Avenue Suite A11, Scarborough

1.1km

Pulse Martial Arts Scarborough

2370 Midland Avenue B23, Scarborough

1.1km
Ron Watson Park

140 Bonis Avenue, Scarborough

0.47km

Ron Watson Park

Collingwood Park

Collingwood Park, 30 Collingwood St, Toronto, ON M1S, 30 Collingwood Street, Toronto

0.68km
Toronto Public Library - Agincourt Branch

155 Bonis Avenue, Toronto

0.28km

Glenn Gould Memorial Library

3030 Birchmount Road, Scarborough

2.31km

Toronto Public Library - Bridlewood Branch

157a-2900 Warden Avenue, Scarborough

2.77km
Dental office

3L4, 3850 Sheppard Avenue East, Scarborough

0.24km

YAO Ren (Dentist)

2347 Kennedy Road, Scarborough

0.29km

体检中心

4002 Sheppard Ave E Scarborough ON M1S 4R5 Sheppard Avenue East, Scarborough

0.31km
Walmart Pharmacy

3850 Sheppard Avenue East, Scarborough

0.2km

Shoppers Drug Mart

2330 Kennedy Road, Scarborough

0.25km

Trinity Drug Mart

2347 Kennedy Road Unit 104, Scarborough

0.26km
Agincourt Mall

3850 Sheppard Avenue East, Scarborough

0.3km

Midtown Plaza

4211 Sheppard Avenue East, Scarborough

0.98km

Dynasty Centre 皇朝中心

8 Glen Watford Drive, Scarborough

1.07km
Cineplex Cinemas Scarborough

Scarborough Town Centre, 300 Borough Drive, Scarborough

3.01km

Woodside Square Cinemas

1571 Sandhurst Circle, Scarborough

3.16km

Cineplex Cinemas Fairview Mall

1800 Sheppard Avenue East Unit Y007, North York

4.39km
Orchid Garden Bar & Grill

2252 Birchmount Road, Scarborough

0.92km

VSOP KTV(Karaoke)

8 Glen Watford Drive, Scarborough

1.09km

Remezzo Italian Bistro

3335 Sheppard Avenue East, Scarborough

1.7km