Property Management Co: Nadlan-Harris Property Management Inc

Main Intersection: Sheppard Ave E & Pha

Ownership Type: Condo Apt

Smallest Unit: 500

Largest Unit: 800

Style: Apartment

Amenities: Concierge

Condominium Corporation #: TSCC - 0
Stats
Building 3220 Sheppard Avenue East is situated in the neighbourhood of Tam O'Shanter-Sullivan and is located in Toronto, M1T 3K3 . Additionally, there are neighbourhoods such Agincourt South Malvern West, Wexford Maryvale, Dorset Park, Lamoreaux, Pleasant View in the immediate vicinity. In the Tam O'Shanter-Sullivan neighbourhood, 62 new homes are available for sale, which represents 0.5% of Toronto's total 13742 homes currently listed. Tam O'Shanter-Sullivan homeowners pay a monthly mortgage of $2,291, based on an average asking price of $676,373, 2.5 times less than Toronto's average list price of $1,660,857. The average listed property in Tam O'Shanter-Sullivan is 673 sq ft, has 1.8 bedrooms, and 1.6 bathrooms. In the area around 3220 Sheppard Avenue East, 41.9% of the homes for sale are apartments.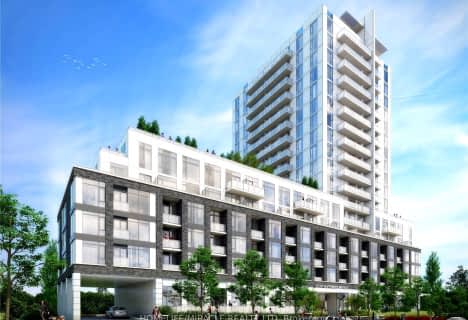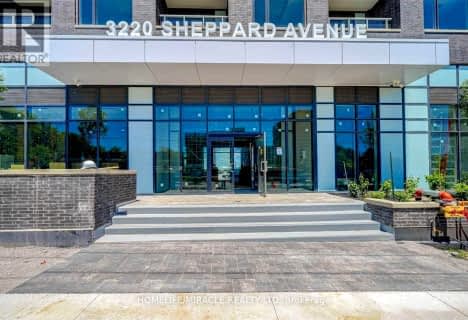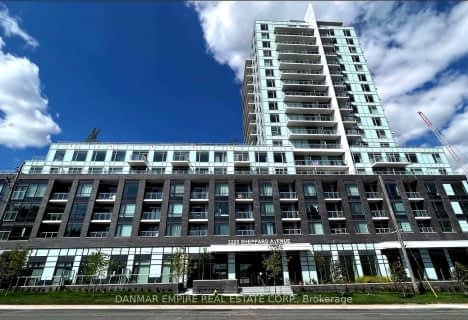 Car-Dependent
Almost all errands require a car.
Good Transit
Some errands can be accomplished by public transportation.
Somewhat Bikeable
Most errands require a car.
| | | | |
| --- | --- | --- | --- |
| Unit: 703 E5987972 | 1 br | 1 bath 0 Parking | 600 sqft | Sold May 25, 2023 | $631,000 List: $588,888 |
| Unit: 605 E5960317 | 2 br | 2 bath 1 Parking | 700 sqft | Sold Apr 13, 2023 | $660,000 List: $649,999 |
| Unit: 1210 E5936941 | 2 br | 2 bath 1 Parking | 800 sqft | Sold Mar 24, 2023 | $710,000 List: $699,000 |
| Unit: 1410 E5904459 | 2 br | 2 bath 1 Parking | 800 sqft | Sold Feb 12, 2023 | $705,000 List: $650,000 |
| Unit: 408 E5811450 | 2 br | 2 bath 1 Parking | 700 sqft | Sold Jan 03, 2023 | $690,000 List: $708,800 |
| Unit: 217 E5808726 | 1 br | 2 bath 1 Parking | 600 sqft | Sold Nov 30, 2022 | $588,000 List: $599,900 |
| Unit: 516 E5801431 | 1 br | 1 bath 1 Parking | 500 sqft | Sold Nov 04, 2022 | $590,000 List: $578,880 |
| Unit: 1010 E5778170 | 2 br | 2 bath 1 Parking | 800 sqft | Sold Oct 07, 2022 | $676,000 List: $749,000 |
| Unit: 801 E5737144 | 2 br | 2 bath 0 Parking | 800 sqft | Sold Oct 04, 2022 | $710,000 List: $748,800 |
| Unit: 508 E5734996 | 2 br | 2 bath 1 Parking | 700 sqft | Sold Sep 27, 2022 | $655,000 List: $678,888 |
| | | | |
| --- | --- | --- | --- |
| Unit: 909 E6014416 | 2 br | 2 bath 0 Parking | 800 sqft | Leased May 24, 2023 | $2,800 List: $2,850 |
| Unit: 1804 E6017667 | 1 br | 1 bath 1 Parking | 600 sqft | Leased Apr 22, 2023 | $2,550 List: $2,600 |
| Unit: 1807 E5967825 | 1 br | 1 bath 1 Parking | 600 sqft | Leased Apr 07, 2023 | $2,500 List: $2,500 |
| Unit: 1803 E5884158 | 1 br | 1 bath 1 Parking | 500 sqft | Leased Mar 30, 2023 | $2,400 List: $2,400 |
| Unit: 104 E5967769 | 1 br | 2 bath 1 Parking | 700 sqft | Leased Mar 30, 2023 | $2,600 List: $2,600 |
| Unit: 1708 E5863398 | 1 br | 1 bath 1 Parking | 500 sqft | Leased Mar 23, 2023 | $2,400 List: $2,400 |
| Unit: 1410 E5953459 | 2 br | 4 bath 1 Parking | 800 sqft | Leased Mar 14, 2023 | $3,000 List: $3,000 |
| Unit: 704 E5871565 | 1 br | 1 bath 1 Parking | 600 sqft | Leased Mar 06, 2023 | $2,400 List: $2,400 |
| Unit: 1204 E5891713 | 1 br | 1 bath 0 Parking | 600 sqft | Leased Feb 12, 2023 | $2,500 List: $2,500 |
| Unit: #602 E5865888 | 2 br | 2 bath 1 Parking | 800 sqft | Leased Jan 19, 2023 | $2,850 List: $2,850 |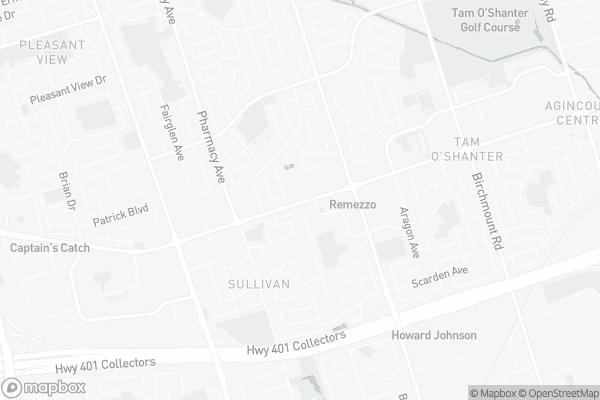 Lynngate Junior Public School
Elementary: Public
Bridlewood Junior Public School
Elementary: Public
Vradenburg Junior Public School
Elementary: Public
Pauline Johnson Junior Public School
Elementary: Public
Fairglen Junior Public School
Elementary: Public
Holy Spirit Catholic School
Elementary: Catholic
Caring and Safe Schools LC2
Secondary: Public
Pleasant View Junior High School
Secondary: Public
Parkview Alternative School
Secondary: Public
Stephen Leacock Collegiate Institute
Secondary: Public
Sir John A Macdonald Collegiate Institute
Secondary: Public
Victoria Park Collegiate Institute
Secondary: Public
Food Depot Supermarket

3331 Sheppard Avenue East, Scarborough

0.34km

Hong Tai Supermarket

2555 Victoria Park Avenue, Scarborough

0.9km

Food Basics

2452 Sheppard Avenue East, Toronto

1.08km
LCBO

2356 Kennedy Road, Scarborough

1.97km

lifefinderglobal

CA On Toronto 20 stonehill Crt

2km

LCBO

2946 Finch Avenue East, Toronto

2.22km
Red Lobster

3252 Sheppard Avenue East, Scarborough

0.06km

McDonald's

3305 Sheppard Avenue East, Scarborough

0.28km

Subway

3305 Sheppard Avenue East, Toronto

0.29km
McDonald's

3305 Sheppard Avenue East, Scarborough

0.28km

Starbucks

2555 Victoria Park Avenue, Scarborough

0.97km

Tim Hortons

3600 Sheppard Avenue East, Scarborough

1.15km
SBI Canada Bank

3471 Sheppard Avenue East,Ground Floor, Scarborough

0.64km

TD Canada Trust Branch and ATM

3477 Sheppard Avenue East, Scarborough

0.71km

CIBC Branch with ATM

2904 Sheppard Avenue East, Scarborough

0.88km
Esso

3306 Sheppard Avenue East, Scarborough

0.32km

Circle K

3306 Sheppard Avenue East, Scarborough

0.33km

Petro-Canada

3400 Sheppard Avenue East, Scarborough

0.4km
Fuzion Fitness and Yoga Studio

3195 Sheppard Avenue East, Scarborough

0.07km

Canadian Physiotherapy Centre

2965-2977 Sheppard Avenue East, Scarborough

0.64km

Toronto Pilates and Integrative Movement, LLC

2235 Sheppard Avenue East, North York

1.39km
Vradenburg Park

Vradenburg Park

Vradenburg Park, 40 Vradenberg Dr, Toronto, ON M1T, 40 Vradenberg Drive, Toronto

0.4km

Wishing Well Woods
Toronto Public Library - Agincourt Branch

155 Bonis Avenue, Toronto

1.71km

Toronto Public Library - Pleasant View Branch

575 Van Horne Avenue, Toronto

2.13km

Parkway Mall

85 Ellesmere Road, Scarborough

2.31km
trueNorth Medical Scarborough Addiction Treatment Centre

2920 Sheppard Avenue East, Scarborough

0.83km

Victoria Commons Medical Clinic

2555 Victoria Park Avenue unit 6, Scarborough

0.91km

myHealth Medical Centre-Walk-in Clinic and Pharmacy

3551 Sheppard Avenue East Unit 3, Scarborough

1.03km
Fars Medical Pharmacy

3251 Sheppard Avenue East, Scarborough

0.09km

Warden Medical Pharmacy

3321 Sheppard Avenue East, Scarborough

0.31km

Sheppard Warden Pharmacy

3410 Sheppard Avenue East, Scarborough

0.46km
Warden Sheppard Plaza

Sheppard Ave East at, Warden Avenue, Toronto

0.34km

Pharmacy Plaza

Sullivan Street, Toronto

0.51km

Warden Plaza

2355 Warden Avenue, Scarborough

0.81km
Cineplex Cinemas Fairview Mall

1800 Sheppard Avenue East Unit Y007, North York

2.54km
Red Lobster

3252 Sheppard Avenue East, Scarborough

0.06km

Remezzo Italian Bistro

3335 Sheppard Avenue East, Scarborough

0.36km

The Queens Head Pub (Scarborough)

2555 Victoria Park Avenue, Scarborough

0.91km