Property Management Co: Brookfield Property Management

Main Intersection: Yonge/Gerrard

Ownership Type: Condo Apt

Smallest Unit: 600-699

Largest Unit: 1200-1399

Style: Apartment

Amenities: Concierge, Concierge, Guest Suites, Gym

Condominium Corporation #: TSCC - 2446
Building 388 Yonge Street is situated in the neighbourhood of Bay Street Corridor and is located in Toronto, M5B 0A4 . Additionally, there are neighbourhoods such University, Waterfront Communities C08, Moss Park, Kensington Chinatown, Regent Park in the immediate vicinity. In the Bay Street Corridor neighbourhood, 593 new homes are available for sale, which represents 4.3% of Toronto's total 13846 homes currently listed. Bay Street Corridor homeowners pay a monthly mortgage of $6,672, based on an average asking price of $1,969,612, 1.2 times than Toronto's average list price of $1,596,121. The average listed property in Bay Street Corridor is 746 sq ft, has 1.1 bedrooms, and 1.4 bathrooms. In the area around 388 Yonge Street, 24.8% of the homes for sale are apartments.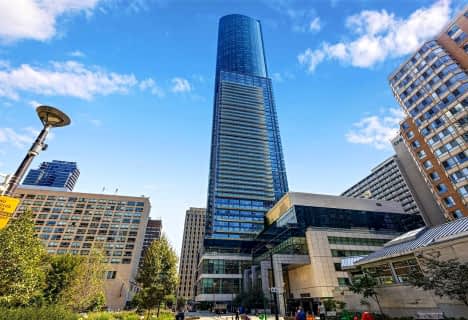 2 bath
3 bed
1200-1399 sqft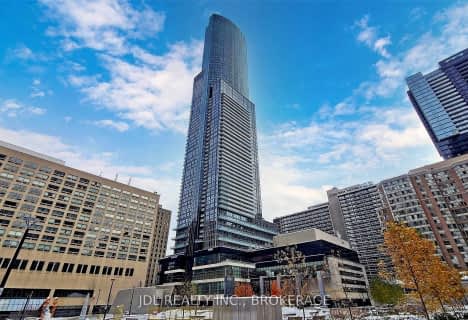 2 bath
2 bed
1200-1399 sqft
Very Walkable
Most errands can be accomplished on foot.
Rider's Paradise
Daily errands do not require a car.
Biker's Paradise
Daily errands do not require a car.
| | | | |
| --- | --- | --- | --- |
| Unit: 6607 C5759060 | 2 br | 2 bath 1 Parking | 1200-1399 sqft | Sold Oct 26, 2022 | $1,270,000 List: $1,349,900 |
| Unit: 6307 C5722687 | 2 br | 2 bath 1 Parking | 1200-1399 sqft | Sold Aug 11, 2022 | $1,260,000 List: $1,199,000 |
| Unit: 5902 C5612009 | 2 br | 2 bath 1 Parking | 1000-1199 sqft | Sold Jul 12, 2022 | $1,435,000 List: $1,514,000 |
| Unit: 7402 C5594960 | 2 br | 2 bath 1 Parking | 1000-1199 sqft | Sold Jun 03, 2022 | $1,275,000 List: $1,350,000 |
| Unit: 6901 C5613864 | 2 br | 2 bath 1 Parking | 700-799 sqft | Sold May 20, 2022 | $970,000 List: $978,000 |
| Unit: 7616 C5454638 | 2 br | 2 bath 1 Parking | 1400-1599 sqft | Sold Apr 04, 2022 | $1,528,000 List: $1,548,000 |
| Unit: 6316 C5423909 | 2 br | 2 bath 1 Parking | 1200-1399 sqft | Sold Feb 18, 2022 | $1,365,000 List: $1,390,000 |
| Unit: 7507 C5469680 | 3 br | 2 bath 2 Parking | 1400-1599 sqft | Sold Feb 10, 2022 | $1,610,000 List: $1,639,000 |
| Unit: 6504 C5494928 | 1 br | 1 bath 1 Parking | 700-799 sqft | Sold Feb 09, 2022 | $1,050,000 List: $1,069,000 |
| Unit: Ph790 C5474672 | 3 br | 3 bath 2 Parking | 3000-3249 sqft | Sold Jan 28, 2022 | $3,435,000 List: $3,698,000 |
| | | | |
| --- | --- | --- | --- |
| Unit: 7201 C5883504 | 2 br | 2 bath 0 Parking | 700-799 sqft | Leased Mar 04, 2023 | $3,650 List: $3,650 |
| Unit: 6104 C5822983 | 1 br | 1 bath 1 Parking | 700-799 sqft | Leased Dec 19, 2022 | $2,950 List: $3,000 |
| Unit: 6705 C5810408 | 1 br | 1 bath 1 Parking | 600-699 sqft | Leased Dec 05, 2022 | $3,000 List: $3,000 |
| Unit: 6004 C5823648 | 1 br | 1 bath 0 Parking | 700-799 sqft | Leased Nov 21, 2022 | $2,800 List: $2,800 |
| Unit: 6805 C5803882 | 1 br | 1 bath 0 Parking | 700-799 sqft | Leased Oct 26, 2022 | $2,710 List: $2,775 |
| Unit: 5904 C5791289 | 1 br | 1 bath 1 Parking | 700-799 sqft | Leased Oct 20, 2022 | $3,000 List: $3,000 |
| Unit: 6702 C5741583 | 2 br | 2 bath 1 Parking | 1000-1199 sqft | Leased Oct 01, 2022 | $4,200 List: $4,200 |
| Unit: 6704 C5767611 | 1 br | 1 bath 0 Parking | 700-799 sqft | Leased Sep 29, 2022 | $2,800 List: $2,800 |
| Unit: 6307 C5768690 | 2 br | 2 bath 1 Parking | 1200-1399 sqft | Leased Sep 28, 2022 | $4,500 List: $4,500 |
| Unit: 7002 C5767618 | 2 br | 2 bath 1 Parking | 1000-1199 sqft | Leased Sep 24, 2022 | $4,500 List: $4,600 |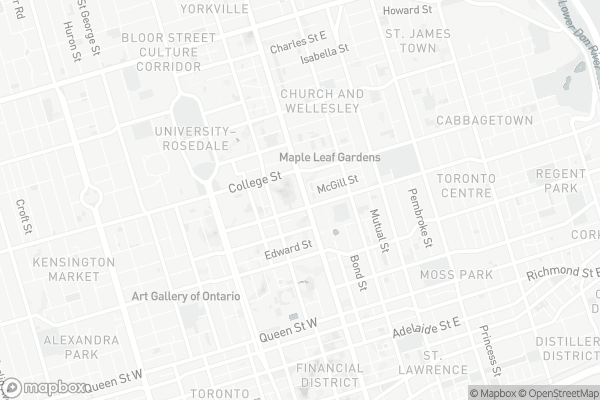 ÉÉC Saint-Louis
Elementary: Catholic
St Ann's Separate School
Elementary: Catholic
Sacred Heart School
Elementary: Catholic
Burkevale Protestant Separate School
Elementary: Protestant Separate
James Keating Public School
Elementary: Public
Huron Park Public School
Elementary: Public
Georgian Bay District Secondary School
Secondary: Public
North Simcoe Campus
Secondary: Public
École secondaire Le Caron
Secondary: Public
Elmvale District High School
Secondary: Public
St Joseph's Separate School
Secondary: Catholic
St Theresa's Separate School
Secondary: Catholic
Metro

444 Yonge Street, Toronto

0.14km

H Mart

338 Yonge Street, Toronto

0.24km

duāng!

522A Yonge Street, Toronto

0.48km
LCBO

777 Bay Street, Toronto

0.23km

The Beer Store

10 Dundas Street East Suite B-1, Toronto

0.34km

Wine Rack

10 Dundas Street East, Toronto

0.34km
384 Yonge Street Unit 52, Toronto

0.01km

Tasty Yunnan

384 Yonge Street P1, Toronto

0.02km

Sushi & Bbbop

384 Yonge Street, Toronto

0.02km
Le Génie Bakery & Espresso

Aura, 382 Yonge St Near the entrance to College Park at Yonge Street At the North Side of, Toronto

0.01km

The Alley

382 Yonge Street Unit 1, Toronto

0.02km

The Wall

382 Yonge Street, Toronto

0.04km
BMO Bank of Montreal

382 Yonge Street, Toronto

0.01km

RBC Royal Bank

382 Yonge Street, Toronto

0.04km

BMO Bank of Montreal

763 Bay Street, Toronto

0.19km
Esso

241 Church Street, Toronto

0.56km

Circle K

241 Church Street, Toronto

0.57km

Petro-Canada

505 Jarvis Street, Toronto

0.88km
Planet Fitness

444 Yonge St Units G1 and G4, Toronto

0.06km

9Round Fitness

777 Bay Street M219, Toronto

0.16km

Jofit Academy

21 College Street, Toronto

0.19km
McGill Street Arch

at Opposite College Park,, Yonge Street, Toronto

0.06km

McGill Parkette

2E7, 415 Yonge Street, Toronto

0.07km

Turko Park

17 McGill Street, Toronto

0.08km
Ryerson University Library

350 Victoria Street, Toronto

0.25km

Dentistry Library - University of Toronto

124 Edward Street, Toronto

0.5km

Frederic Urban, Private Studio and Library

1002-70 Alexander Street, Toronto

0.5km
The Rejuvenation Room

2 College Street, Toronto

0.22km

Ratti Rakesh K Dr

2 Carlton Street, Toronto

0.23km

Neal Pilkington

2 Carlton Street, Toronto

0.23km
Rexall

777 Bay Street unit c 216, Toronto

0.17km

Maple Leaf Medical Pharmacy

14 College Street, Toronto

0.22km

Toronto Wellness Pharmacy

1800-655 Bay Street, Toronto

0.23km
潮牌店

388 Yonge Street, Toronto

0.01km

Terry's Hair 384 YONGE #63

384 Yonge Street #62, Toronto

0.01km

Aura Concourse Shopping Mall

384 Yonge Street, Toronto

0.02km
Imagine Cinemas Carlton Cinema

20 Carlton Street, Toronto

0.24km

Cineplex Cinemas Yonge-Dundas and VIP

402-10 Dundas Street East, Toronto

0.37km

Jackman Hall

317 Dundas Street West, Toronto

0.93km
T|bar

33 Gerrard Street West, Toronto

0.09km

PASHA SHISHA LOUNGE

372 Yonge Street 2nd Floor, Toronto

0.1km

Bar+ Karaoke Lounge

360 Yonge Street, Toronto

0.15km