Property Management Co: Brookfield Property Management

Main Intersection: Cherry & Mill

Ownership Type: Condo Apt

Largest Unit: 1400

Style: Apartment

Stories: 36

Walk Score: 92

Transit Score: 95

Year Built: 2014

Total Units: 328

Amenities: Concierge, Exercise Room, Gym, Outdoor Pool, Party/Meeting Room

Condominium Corporation #: TSCC - 2392

Maintenance Fees Cover: Water

Owner Pays: Hydro, Heat, Air Conditioning
Stats
This building can be found at 390 Cherry Street, in the neighbourhood of Waterfront Communities C08, in Toronto, Ontario. Among the nearby neighbourhoods are University, Bay Street Corridor, Toronto C08, Toronto C03, Toronto W06. 525 new homes are available for sale in Toronto's Waterfront Communities C08 neighbourhood, representing 3% of all current listings in the city. In Toronto, the average price for a home in Waterfront Communities C08 is $1,178,769. Waterfront Communities C08 homeowners pay a monthly mortgage of $3,993, 1.3 times less than Toronto's average price for a home. According to the MLS, the average listed property in Waterfront Communities C08 has 723 sq ft, 1.4 bedrooms, and 1.6 bathrooms. Among the residential properties for sale in the area surrounding 390 Cherry Street, 37.5% are apartments.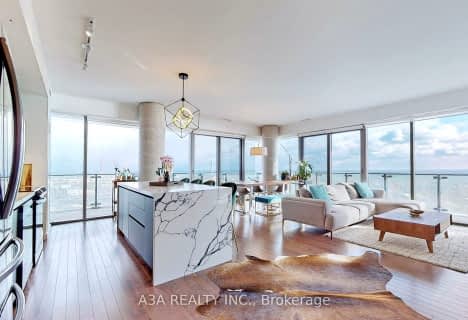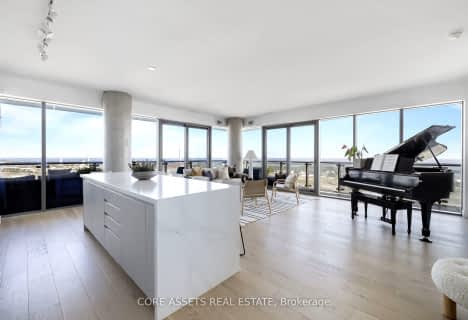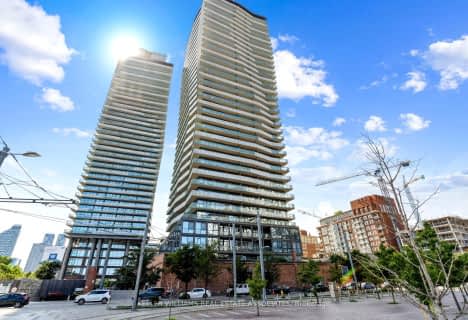 Very Walkable
Most errands can be accomplished on foot.
Excellent Transit
Most errands can be accomplished by public transportation.
Biker's Paradise
Daily errands do not require a car.
| | | | |
| --- | --- | --- | --- |
| Unit: 706 C6041947 | 1 br | 1 bath 1 Parking | 500 sqft | Sold May 01, 2023 | $651,888 List: $649,000 |
| Unit: 2206 C5910424 | 1 br | 1 bath 0 Parking | 500 sqft | Sold Apr 17, 2023 | $589,900 List: $589,900 |
| Unit: 1706 C5944011 | 1 br | 1 bath 0 Parking | 500 sqft | Sold Apr 06, 2023 | $608,000 List: $638,000 |
| Unit: 1302 C5942811 | 2 br | 2 bath 0 Parking | 800 sqft | Sold Mar 06, 2023 | $1,075,000 List: $1,049,000 |
| Unit: 210 C5884365 | 1 br | 1 bath 1 Parking | 800 sqft | Sold Feb 27, 2023 | $775,000 List: $799,999 |
| Unit: Lph35 C5809505 | 2 br | 2 bath 3 Parking | 1200 sqft | Sold Nov 08, 2022 | $1,797,000 List: $1,499,000 |
| Unit: 1302 C5734624 | 2 br | 2 bath 0 Parking | 800 sqft | Sold Oct 25, 2022 | $900,000 List: $964,800 |
| Unit: 1806 C5720190 | 1 br | 1 bath 1 Parking | 500 sqft | Sold Sep 01, 2022 | $625,000 List: $659,900 |
| Unit: Ph360 C5709081 | 2 br | 2 bath 2 Parking | 1200 sqft | Sold Aug 06, 2022 | $1,700,000 List: $1,650,000 |
| Unit: 604 C5694805 | 1 br | 1 bath 1 Parking | 500 sqft | Sold Jul 22, 2022 | $649,000 List: $650,500 |
| | | | |
| --- | --- | --- | --- |
| Unit: 801 C6810894 | 1 br | 1 bath 1 Parking | 600 sqft | Leased Sep 22, 2023 | $2,750 List: $2,850 |
| Unit: 3205 C6800512 | 1 br | 1 bath 1 Parking | 500 sqft | Leased Sep 18, 2023 | $2,700 List: $2,700 |
| Unit: 2208 C6779186 | 1 br | 1 bath 1 Parking | 600 sqft | Leased Sep 11, 2023 | $2,900 List: $2,900 |
| Unit: 1601 C6770396 | 1 br | 1 bath 1 Parking | 600 sqft | Leased Aug 31, 2023 | $3,000 List: $3,000 |
| Unit: 3305 C6746862 | 1 br | 1 bath 0 Parking | 500 sqft | Leased Aug 28, 2023 | $2,650 List: $2,650 |
| Unit: 2607 C6736784 | 2 br | 2 bath 1 Parking | 800 sqft | Leased Aug 23, 2023 | $3,500 List: $3,500 |
| Unit: 309 C6736060 | 1 br | 1 bath 0 Parking | 700 sqft | Leased Aug 17, 2023 | $2,700 List: $2,700 |
| Unit: 2608 C6715294 | 1 br | 1 bath 1 Parking | 600 sqft | Leased Aug 16, 2023 | $2,895 List: $2,895 |
| Unit: 407 C6677432 | 3 br | 2 bath 1 Parking | 1400 sqft | Leased Aug 01, 2023 | $4,700 List: $4,699 |
| Unit: 1707 C6080084 | 2 br | 2 bath 0 Parking | 800 sqft | Leased Jul 11, 2023 | $3,450 List: $3,450 |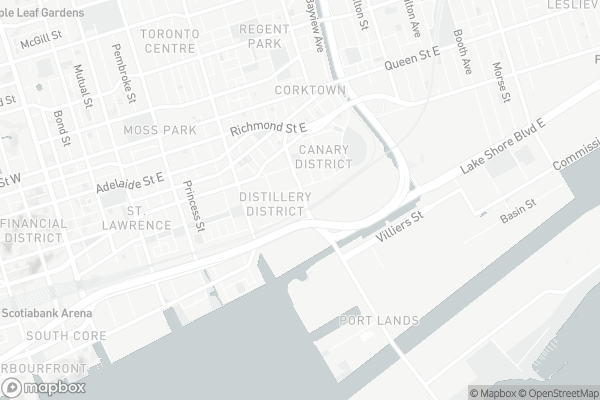 Downtown Alternative School
Elementary: Public
St Michael Catholic School
Elementary: Catholic
St Paul Catholic School
Elementary: Catholic
Queen Alexandra Middle School
Elementary: Public
Market Lane Junior and Senior Public School
Elementary: Public
Nelson Mandela Park Public School
Elementary: Public
Msgr Fraser College (St. Martin Campus)
Secondary: Catholic
Inglenook Community School
Secondary: Public
St Michael's Choir (Sr) School
Secondary: Catholic
SEED Alternative
Secondary: Public
Eastdale Collegiate Institute
Secondary: Public
Collège français secondaire
Secondary: Public
Rocco's No Frills

200 Front Street East, Toronto

0.7km

Rabba Fine Foods

171 Front Street East, Toronto

0.88km

Kabul Farms Supermarket

230 Parliament Street, Toronto

0.98km
Mill Street Retail Store

11 Stage Rd, Toronto

0.06km

The Beer Store

41 Mill Street, Toronto

0.26km

Distillery District Shops & Galleries

33 Mill Street, Toronto

0.28km
Cluny Bistro & Boulangerie

35 Tank House Lane, Toronto

0.04km

Mill Street Brewpub (Toronto)

21 Tank House Lane, Toronto

0.07km

The Sweet Escape

24 Tank House Lane Unit 102, Toronto

0.1km
Cluny Bistro & Boulangerie

35 Tank House Lane, Toronto

0.04km

Young Centre Cafe

50 Tank House Lane, Toronto

0.05km

SOMA chocolatemaker

32 Tank House Lane, Toronto

0.09km
TD Bank – Help & Advice Centre

457 Front Street East, Toronto

0.26km

BMO Bank of Montreal

236 Front Street East, Toronto

0.57km

CIBC Branch (Cash at ATM only)

230 Front Street East, Toronto

0.61km
Shell

548 Richmond Street East, Toronto

0.69km

Petro-Canada

117 Jarvis Street, Toronto

1.22km

On The Run
FITSQR

390 Cherry Street, Toronto

0km

Cooper Koo Family YMCA

461 Cherry Street, Toronto

0.3km

Training Lane

487 King Street East, Toronto

0.48km
Canary Park

398 Front Street East, Toronto

0.26km

Eastern & Trinity Parkette

Eastern Avenue, Toronto

0.34km

Front St Promenade

Front Street Promenade, Toronto

0.42km
ragweed library

216-52 Saint Lawrence Street, Toronto

0.61km

Toronto Public Library - St. Lawrence Branch

171 Front Street East, Toronto

0.9km

Bona Fide

11 Grant Street, Toronto

1.18km
Lemon Water Wellness Clinic & General Store

9 Mill Street, Toronto

0.34km

360 Healing Centre

360 King Street East, Toronto

0.51km

YOUTH Mens Clinic Toronto

79 Berkeley Street Unit 2, Toronto

0.64km
Front St Pharmacy

431 King Street East, Toronto

0.47km

HealthShield Compounding Pharmacy

589 King Street East, Toronto

0.66km

Loblaw pharmacy

200 Front Street East, Toronto

0.7km
Mehoi

15 Case Goods Lane Studio 107, Toronto

0.14km

The Distillery Historic District

55 Mill Street, Toronto

0.14km

Danny Reisis Real Estate Information Centre

534 Queen Street East, Toronto

0.74km
Blahzay Creative

170 Mill Street, Toronto

0.21km

Imagine Cinemas Market Square

80 Front Street East, Toronto

1.22km

Cineplex Cinemas Yonge-Dundas and VIP

402-10 Dundas Street East, Toronto

1.98km
Cluny Bistro & Boulangerie

35 Tank House Lane, Toronto

0.04km

Mill Street Brewpub (Toronto)

21 Tank House Lane, Toronto

0.07km

El Catrin Destileria

18 Tank House Lane, Toronto

0.11km