Property Management Co: N/A

Main Intersection: Bovaird Dr/ Creditvi

Ownership Type: Condo Apt

Smallest Unit: 500

Largest Unit: 1000

Style: Apartment

Condominium Corporation #: PSCC - 1100
Stats
This building can be found at 200 Lagerfeld Drive, in the neighbourhood of Northwest Brampton, in Brampton, Ontario. Among the nearby neighbourhoods are Fletchers Creek Village, Fletchers Creek South, Bram West, Northwest Sandalwood Parkway, Fletchers Meadow. 374 new homes are available for sale in Brampton's Northwest Brampton neighbourhood, representing 14.8% of all current listings in the city. In Brampton, the average price for a home in Northwest Brampton is $1,657,331. Northwest Brampton homeowners pay a monthly mortgage of $5,614, 1.2 times than Brampton's average price for a home. According to the MLS, the average listed property in Northwest Brampton has 1358 sq ft, 3.3 bedrooms, and 3.3 bathrooms. Among the residential properties for sale in the area surrounding 200 Lagerfeld Drive, 3.5% are apartments.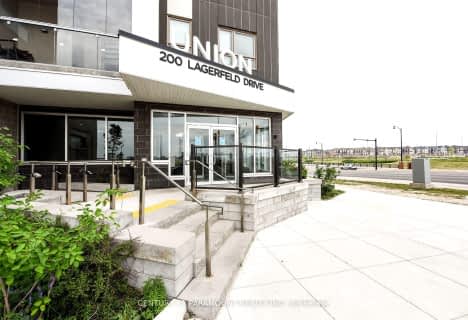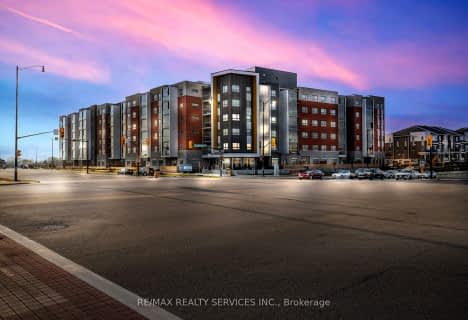 Car-Dependent
Almost all errands require a car.
Good Transit
Some errands can be accomplished by public transportation.
Somewhat Bikeable
Most errands require a car.
| | | | |
| --- | --- | --- | --- |
| Unit: 116 W7003278 | 1 br | 1 bath 1 Parking | 500 sqft | Sold Oct 04, 2023 | $525,000 List: $535,000 |
| Unit: 210 W6733996 | 1 br | 1 bath 1 Parking | 500 sqft | Sold Aug 29, 2023 | $515,000 List: $499,900 |
| Unit: 122 W6190192 | 1 br | 2 bath 1 Parking | 600 sqft | Sold Jun 29, 2023 | $590,000 List: $499,900 |
| Unit: 525 W6113268 | 1 br | 1 bath 1 Parking | 500 sqft | Sold Jun 11, 2023 | $555,000 List: $549,900 |
| Unit: 506 W6021072 | 1 br | 1 bath 1 Parking | 500 sqft | Sold Jun 01, 2023 | $525,000 List: $499,100 |
| Unit: 123 W5948740 | 2 br | 2 bath 1 Parking | 900 sqft | Sold May 24, 2023 | $689,999 List: $699,000 |
| Unit: 404 W5967968 | 1 br | 1 bath 1 Parking | 500 sqft | Sold May 13, 2023 | $559,000 List: $549,900 |
| Unit: 115 W5981513 | 1 br | 1 bath 1 Parking | 500 sqft | Sold May 09, 2023 | $547,000 List: $559,000 |
| Unit: 321 W6041475 | 1 br | 2 bath 1 Parking | 600 sqft | Sold May 01, 2023 | $590,000 List: $594,900 |
| Unit: #207 W6013517 | 2 br | 2 bath 1 Parking | 900 sqft | Sold Apr 24, 2023 | $658,000 List: $684,999 |
| | | | |
| --- | --- | --- | --- |
| Unit: 510 W7261784 | 1 br | 1 bath 0 Parking | 500 sqft | Leased Nov 24, 2023 | $2,250 List: $2,250 |
| Unit: 210 W7045084 | 1 br | 1 bath 1 Parking | 500 sqft | Leased Nov 02, 2023 | $2,300 List: $2,400 |
| Unit: 418 W7215250 | 2 br | 2 bath 1 Parking | 700 sqft | Leased Nov 01, 2023 | $2,625 List: $2,650 |
| Unit: 512 W7221970 | 2 br | 2 bath 0 Parking | 700 sqft | Leased Oct 23, 2023 | $2,600 List: $2,600 |
| Unit: 315 W7223630 | 1 br | 1 bath 1 Parking | 600 sqft | Leased Oct 23, 2023 | $2,350 List: $2,350 |
| Unit: 120 W7200062 | 2 br | 2 bath 0 Parking | 700 sqft | Leased Oct 16, 2023 | $2,600 List: $2,650 |
| Unit: 522 W7051010 | 1 br | 2 bath 1 Parking | 600 sqft | Leased Oct 16, 2023 | $2,450 List: $2,400 |
| Unit: 1108 W7015222 | 1 br | 1 bath 1 Parking | 500 sqft | Leased Oct 02, 2023 | $2,295 List: $2,295 |
| Unit: 222 W6691102 | 1 br | 2 bath 1 Parking | 600 sqft | Leased Aug 16, 2023 | $2,450 List: $2,500 |
| Unit: 611 W6132836 | 2 br | 2 bath 0 Parking | 700 sqft | Leased Jul 07, 2023 | $2,650 List: $2,700 |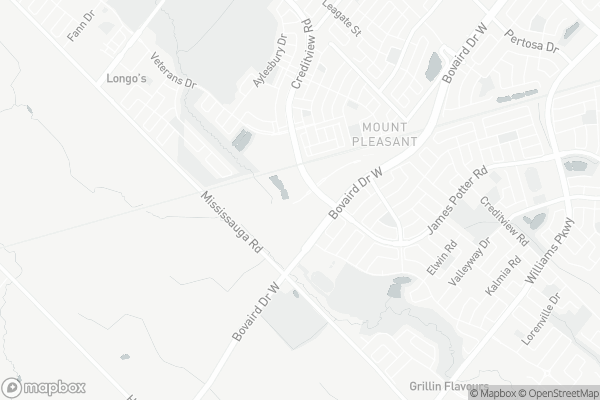 St. Daniel Comboni Catholic Elementary School
Elementary: Catholic
Mount Pleasant Village Public School
Elementary: Public
St. Bonaventure Catholic Elementary School
Elementary: Catholic
Guardian Angels Catholic Elementary School
Elementary: Catholic
Aylesbury P.S. Elementary School
Elementary: Public
Worthington Public School
Elementary: Public
Jean Augustine Secondary School
Secondary: Public
Parkholme School
Secondary: Public
St. Roch Catholic Secondary School
Secondary: Catholic
Fletcher's Meadow Secondary School
Secondary: Public
David Suzuki Secondary School
Secondary: Public
St Edmund Campion Secondary School
Secondary: Catholic
Foodland - Brampton

120 Frenchpark Circle, Brampton

0.42km

Longo's Mount Pleasant

65 Dufay Road, Brampton

1.47km

Hasty Market

333 Fairhill Avenue, Brampton

2.48km
LCBO

31 Worthington Avenue, Brampton

1.59km

The Beer Store

11 Worthington Avenue, Brampton

1.6km

LCBO

MISSISSAUGA RD & WILLIAM PKWY, 9445 Mississauga Road, Brampton

2.09km
La Main Bénie

30 Frenchpark Circle, Brampton

0.45km

Tim Hortons

5 Ashby Field Road, Brampton

0.55km

Kang's Dhaba & Pizza

15 Ashby Field Road Unit 9, Brampton

0.57km
Tim Hortons

5 Ashby Field Road, Brampton

0.55km

Starbucks

65 Dufay Road, Brampton

1.45km

Longo's Mount Pleasant

65 Dufay Road, Brampton

1.47km
TD Canada Trust Branch and ATM

5 Worthington Avenue, Brampton

1.5km

Scotiabank

85 Dufay Road, Brampton

1.52km

Meridian Credit Union

17 Worthington Avenue Unit 16, Brampton

1.53km
Petro-Canada

9980 Mississauga Road, Brampton

0.61km

Petro-Canada

10 Kent Road, Brampton

1.62km

Mobil

10 Brisdale Drive, Brampton

1.78km
Creditview Sandalwood Calisthenics Equipment

Sandalwood Parkway West, Brampton

1.46km

Yoga4U

13 Bonavista Drive, Brampton

1.57km

Fit4Less

35 Worthington Avenue, Brampton

1.68km
Mount Pleasant Village Square

Sideford Road, Brampton

0.59km

Jersey John Parkette

Francis H. Taylor Park
Brampton Library - Mount Pleasant Village Branch

100 Commuter Drive, Brampton

0.63km
iCare Wellness & Medical Clinic

27-17 Worthington Avenue, Brampton

1.52km

James Potter Rd. Medical Centre

9715 James Potter Road Unit 102, Brampton

1.83km

OLDE TOWN MEDICAL CENTRE & PHARMACY

955 Bovaird Drive West, Brampton

2.43km
Spring Valley Pharmacy

15 Ashby Field Road, Brampton

0.54km

Fortinos

35 Worthington Avenue, Brampton

1.68km

DRUGStore Pharmacy

35 Worthington Avenue, Brampton

1.68km
Fletcher's Meadow Plaza

31 Worthington Avenue, Brampton

1.6km

Golden Gate Plaza

315 Royal West Drive, Brampton

1.73km

Golden Gate Plaza

110 Pertosa Drive, Brampton

2.2km
Spartan Pita & Grill

175 Fletchers Creek Boulevard #6, Brampton

3.03km

The Flavours Brampton

10088 McLaughlin Road Unit 10, Brampton

3.53km

J P's Cafe & Bar

20 Red Maple Drive, Brampton

3.7km