Property Management Co: First Service Residential

Main Intersection: Leslie/Hwy 7

Ownership Type: Condo Apt

Smallest Unit: 800

Largest Unit: 800

Style: Apartment

Amenities: Exercise Room, Party/Meeting Room, Sauna

Condominium Corporation #: YRCC - 955
Stats
Building 399 South Park Road is situated in the neighbourhood of Commerce Valley and is located in Markham, L3T 7W6 . Additionally, there are neighbourhoods such Buttonville, Aileen Willowbrook, German Mills, Thornlea, Bayview Fairway Bayview Country Club Estates in the immediate vicinity. In the Commerce Valley neighbourhood, 86 new homes are available for sale, which represents 4.6% of Markham's total 1873 homes currently listed. Commerce Valley homeowners pay a monthly mortgage of $3,023, based on an average asking price of $892,276, 1.6 times less than Markham's average list price of $1,457,405. The average listed property in Commerce Valley is 1010 sq ft, has 1.8 bedrooms, and 2 bathrooms. In the area around 399 South Park Road, 37.2% of the homes for sale are apartments.
Currently there are no apartments for rent at 399 South Park Road. Contact us for this details regarding this building's price history or to see units in nearby buildings.
Car-Dependent
Almost all errands require a car.
Some Transit
Most errands require a car.
Bikeable
Some errands can be accomplished on bike.
| | | | |
| --- | --- | --- | --- |
| Unit: 1305 N6094588 | 2 br | 2 bath 2 Parking | 800 sqft | Sold Jun 04, 2023 | $710,000 List: $649,999 |
| Unit: 607 N5967264 | 2 br | 2 bath 0 Parking | 1000 sqft | Sold May 16, 2023 | $750,000 List: $588,000 |
| Unit: 507 N5670933 | 2 br | 2 bath 1 Parking | 1000 sqft | Sold Jul 13, 2022 | $715,000 List: $738,800 |
| Unit: 505 N5608513 | 2 br | 2 bath 1 Parking | 900 sqft | Sold May 26, 2022 | $693,500 List: $699,000 |
| Unit: 807 N5544091 | 2 br | 2 bath 1 Parking | 1000 sqft | Sold Mar 28, 2022 | $720,000 List: $499,000 |
| Unit: 1203 N5526299 | 1 br | 1 bath 1 Parking | 800 sqft | Sold Mar 16, 2022 | $665,000 List: $699,000 |
| Unit: 303 N5310889 | 1 br | 2 bath 1 Parking | 900 sqft | Sold Jul 23, 2021 | $600,000 List: $499,800 |
| Unit: 102 N5235301 | 2 br | 2 bath 1 Parking | 1000 sqft | Sold May 22, 2021 | $575,000 List: $549,000 |
| Unit: 1006 N5220722 | 1 br | 1 bath 1 Parking | 600 sqft | Sold May 11, 2021 | $490,000 List: $498,800 |
| Unit: 302 N5190223 | 2 br | 2 bath 2 Parking | 1000 sqft | Sold May 03, 2021 | $575,000 List: $589,900 |
| | | | |
| --- | --- | --- | --- |
| Unit: #206 N5986207 | 1 br | 1 bath 0 Parking | 700 sqft | Leased Mar 30, 2023 | $2,450 List: $2,450 |
| Unit: 307 N5791683 | 2 br | 2 bath 1 Parking | 1000 sqft | Leased Oct 23, 2022 | $2,800 List: $2,800 |
| Unit: 1203 N5700684 | 1 br | 1 bath 1 Parking | 800 sqft | Leased Jul 25, 2022 | $2,400 List: $2,500 |
| Unit: 1106 N5207658 | 1 br | 1 bath 1 Parking | 700 sqft | Leased May 06, 2021 | $1,800 List: $1,800 |
| Unit: 809 N5194658 | 2 br | 2 bath 1 Parking | 800 sqft | Leased Apr 16, 2021 | $2,280 List: $2,200 |
| Unit: 106 N5099969 | 2 br | 2 bath 1 Parking | 1000 sqft | Leased Feb 17, 2021 | $2,300 List: $2,300 |
| Unit: 603 N5089470 | 2 br | 2 bath 1 Parking | 800 sqft | Leased Feb 17, 2021 | $1,950 List: $1,950 |
| Unit: 1006 N5086047 | 1 br | 1 bath 1 Parking | 700 sqft | Leased Feb 04, 2021 | $1,800 List: $1,800 |
| Unit: 1303 N4896245 | 1 br | 2 bath 1 Parking | 800 sqft | Leased Sep 18, 2020 | $1,700 List: $1,750 |
| Unit: 603 N4807617 | 2 br | 2 bath 1 Parking | 800 sqft | Leased Jun 30, 2020 | $2,000 List: $2,000 |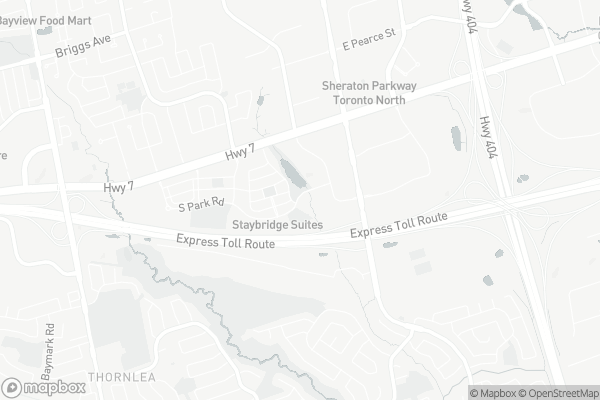 St Rene Goupil-St Luke Catholic Elementary School
Elementary: Catholic
Bayview Fairways Public School
Elementary: Public
Willowbrook Public School
Elementary: Public
Christ the King Catholic Elementary School
Elementary: Catholic
Adrienne Clarkson Public School
Elementary: Public
Doncrest Public School
Elementary: Public
Msgr Fraser College (Northeast)
Secondary: Catholic
St. Joseph Morrow Park Catholic Secondary School
Secondary: Catholic
Thornlea Secondary School
Secondary: Public
A Y Jackson Secondary School
Secondary: Public
Brebeuf College School
Secondary: Catholic
St Robert Catholic High School
Secondary: Catholic
Takchong Food Mart

550 York Regional Road 7, Richmond Hill

0.58km

CK Trading International

9030 Leslie Street unit 6, Richmond Hill

1.17km

M&M Food Market

8750 Bayview Avenue Unit 17, Richmond Hill

1.81km
Kittling Ridge Estates Wines & Spirits

301 High Tech Road, Richmond Hill

2km

Wine Rack

301 High Tech Road, Richmond Hill

2.03km

Kuazi Ice Wine

44 East Beaver Creek Road Suite #3, Richmond Hill

2.18km
La Prep

150 Commerce Valley Drive West, Thornhill

0.27km

Szechuan Legend Restaurant

505 Highway 7 Unit 91-92, Richmond Hill

0.3km

Chinese Dumpling House

505 Highway 7, Thornhill

0.3km
Commerce Valley Cafe

102-175 Commerce Valley Drive West, Thornhill

0.25km

TP Tea (Commerce Gate)

505 Highway 7 Unit 86, Thornhill

0.3km

The Alley

505 Highway 7 #16, Thornhill

0.36km
Sinocoin Capital Inc

505 Highway 7 Unit 282, Thornhill

0.36km

Ctbc Bank

505 Highway 7, Thornhill

0.4km

TD Canada Trust Branch and ATM

220 Commerce Valley Drive West U 100, Markham

0.43km
Shell

408 Highway 7, Richmond Hill

0.63km

self service car wash

404 Highway 7, Richmond Hill

0.66km

Circle K

255 East Beaver Creek Road, Richmond Hill

0.93km
WellnessLiving

175 Commerce Valley Drive West, Thornhill

0.25km

Absoglow

Gravitude Studio

550 Highway 7 unit 235, Richmond Hill

0.67km
Vanhorn Park

71 Pond Drive, Markham

0.17km

Leitchcroft Commons

50 Azalea Gateway, Markham

0.21km

Vanhorn Park
Palmieri Furniture Ltd

1230 Reid Street, Richmond Hill

1.23km

Little Free Library #129152

142 Summerdale Drive, Thornhill

1.75km

Library

8 The Seneca Way, Markham

1.93km
Ontario Addiction Treatment Centres (OATC)

175 Commerce Valley Drive West #300, Thornhill

0.25km

Dr. Jason Law ND, RAc

205-420 Highway 7, Richmond Hill

0.6km

Facial

creek rd hill 1l1, 175 West Beaver Creek Road, Richmond Hill

0.83km
St Mary Pharmacy

95 Times Avenue, Thornhill

0.43km

Jubilee Pharmacy

280 West Beaver Creek Road, Richmond Hill

0.6km

Bayview Hill Pharmacy

420 Highway 7, Richmond Hill

0.61km
Commerce Gate

505 Highway 7, Thornhill

0.41km

The Galleria Shoppes

Jubilee Square

280 West Beaver Creek Road, Richmond Hill

0.55km
York Cinemas

115 York Boulevard, Richmond Hill

1.09km

Every Angle Inc

6 Shields Court, Markham

2.48km

SilverCity Richmond Hill Cinemas

8725 Yonge Street, Richmond Hill

3.28km
Evt Karaoke

ET KTV

505 Highway 7 P1, Thornhill

0.36km

Voto King Street

420 Highway 7, Richmond Hill

0.59km