Property Management Co: Maple Ridge Community Management

Main Intersection: Glen Erin/Derry

Ownership Type: Condo Townhouse

Smallest Unit: 1000

Largest Unit: 1200

Style: 2-Storey

Stories: 2

Walk Score: 53

Transit Score: 62

Year Built: 1977

Total Units: 120

Amenities: Bbqs Allowed, Outdoor Pool

Condominium Corporation #: PCC - 141

Maintenance Fees Cover: None

Owner Pays: Hydro, Heat, Air Conditioning, Water
Stats
This building is located at 2779 Gananoque Drive, Mississauga, L5N 2E4 and is situated in the neighbourhood of Meadowvale. Other neighbourhoods nearby are Meadowvale Village, Hurontario, Meadowvale Business Park, Streetsville, Creditview. The district of Meadowvale has 102 postings available. That's just 2.8% of the 3683 total properties for sale in the city of Mississauga. Homes in Meadowvale are listed for an average asking price of $987,467, or an estimated monthly mortgage of $3,345. That is 1.5 times less the average list price of $1,437,509 in Mississauga. Meadowvale listed properties average 833 sq ft, 3 beds, and 2.7 baths. Apartments make up 3.9% of homes for sale in the neighbourhood around 2779 Gananoque Drive.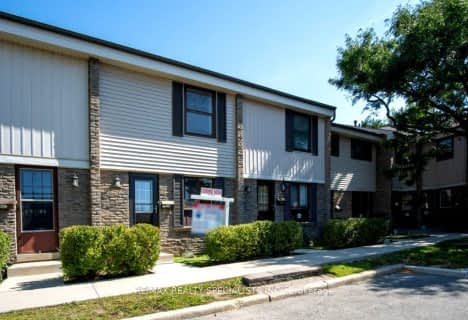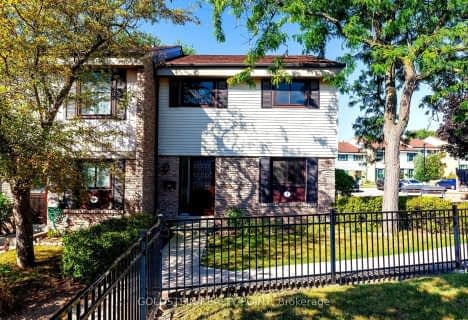 Currently there are no apartments for rent at 2779 Gananoque Drive. Contact us for this details regarding this building's price history or to see units in nearby buildings.
Car-Dependent
Almost all errands require a car.
Good Transit
Some errands can be accomplished by public transportation.
Bikeable
Some errands can be accomplished on bike.
| | | | |
| --- | --- | --- | --- |
| Unit: 50 W6731544 | 3 br | 2 bath 0 Parking | 1000 sqft | Sold Aug 21, 2023 | $745,000 List: $729,900 |
| Unit: 43 W5928507 | 3 br | 2 bath 1 Parking | 1000 sqft | Sold Feb 28, 2023 | $755,000 List: $699,900 |
| Unit: 110 W5885533 | 3 br | 2 bath 2 Parking | 1000 sqft | Sold Feb 16, 2023 | $687,500 List: $699,000 |
| Unit: 35 W5744669 | 3 br | 2 bath 1 Parking | 1000 sqft | Sold Sep 06, 2022 | $689,000 List: $699,800 |
| Unit: 107 W5642305 | 3 br | 2 bath 1 Parking | 1000 sqft | Sold Jun 16, 2022 | $751,500 List: $759,000 |
| Unit: 77 W5581856 | 3 br | 2 bath 1 Parking | 1000 sqft | Sold May 04, 2022 | $670,000 List: $699,900 |
| Unit: 81 W5519981 | 3 br | 2 bath 2 Parking | 1000 sqft | Sold Mar 16, 2022 | $850,000 List: $884,850 |
| Unit: 69 W5510787 | 3 br | 2 bath 1 Parking | 1000 sqft | Sold Mar 01, 2022 | $830,000 List: $699,900 |
| Unit: 55 W5512713 | 3 br | 2 bath 2 Parking | 1000 sqft | Sold Feb 24, 2022 | $910,000 List: $799,900 |
| Unit: 74 W5503076 | 3 br | 2 bath 2 Parking | 1000 sqft | Sold Feb 20, 2022 | $810,000 List: $739,900 |
| | | | |
| --- | --- | --- | --- |
| Unit: 54 W5734197 | 3 br | 2 bath 1 Parking | 1400 sqft | Leased Sep 06, 2022 | $3,000 List: $3,000 |
| Unit: 70 W5689756 | 3 br | 2 bath 1 Parking | 1000 sqft | Leased Jul 22, 2022 | $2,800 List: $2,700 |
| Unit: 80 W5441940 | 3 br | 2 bath 1 Parking | 1000 sqft | Leased Dec 09, 2021 | $2,700 List: $2,700 |
| Unit: 110 W5369043 | 3 br | 2 bath 2 Parking | 1000 sqft | Leased Sep 17, 2021 | $2,350 List: $2,350 |
| Unit: 33 W3997344 | 3 br | 3 bath 1 Parking | 1200 sqft | Leased Dec 08, 2017 | $1,950 List: $1,950 |
| Unit: 110 W3764066 | 3 br | 2 bath 2 Parking | 1000 sqft | Leased Apr 24, 2017 | $1,800 List: $1,775 |
| Unit: 11 W3246284 | 3 br | 2 bath 2 Parking | 1200 sqft | Leased Aug 19, 2015 | $1,800 List: $1,800 |
| Unit: 36 W3272432 | 3 br | 2 bath 1 Parking | 1000 sqft | Leased Aug 09, 2015 | $1,625 List: $1,625 |
| Unit: 86 W3236879 | 3 br | 2 bath 1 Parking | 1000 sqft | Leased Jul 24, 2015 | $1,595 List: $1,595 |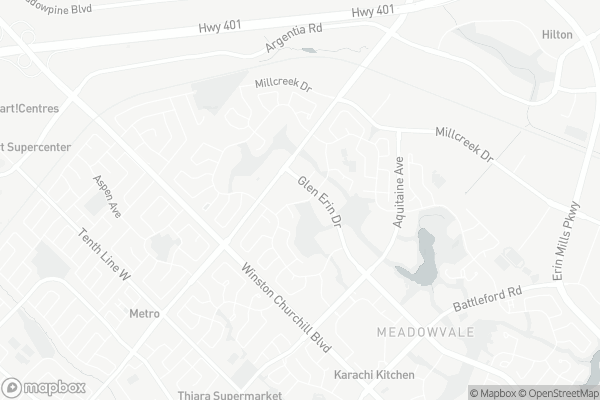 Peel Alternative - West Elementary
Elementary: Public
Maple Wood Public School
Elementary: Public
St Richard School
Elementary: Catholic
Shelter Bay Public School
Elementary: Public
Edenwood Middle School
Elementary: Public
Plum Tree Park Public School
Elementary: Public
Peel Alternative West
Secondary: Public
Peel Alternative West ISR
Secondary: Public
West Credit Secondary School
Secondary: Public
ÉSC Sainte-Famille
Secondary: Catholic
Meadowvale Secondary School
Secondary: Public
Our Lady of Mount Carmel Secondary School
Secondary: Catholic
Rabba Fine Foods

2760 Derry Road West, Mississauga

0.19km

Pak Foods - Mississauga

6905 Millcreek Drive Unit 10, Mississauga

0.84km

Rabba

6720 Meadowvale Town Centre Circle, Mississauga

0.91km
Purple Skull Brewing Company

6780 Meadowvale Town Centre Circle, Mississauga

0.78km

The Beer Store

Meadowvale Town Centre, 6780 Meadowvale Town Centre Circle, Mississauga

0.78km

Wine Rack

6677 Meadowvale Town Centre Circle, Mississauga

0.93km
Manchester Arms

2760 Derry Road West, Mississauga

0.23km

Pizza Pizza

2760 Derry Road West, Mississauga

0.23km

The Keystone Pub

2760 Derry Road West, Mississauga

0.23km
Dicey Business Inc. (LLBO) - Escape Rooms and Board Game Cafe

6905 Millcreek Drive, Mississauga

0.82km

Rouzana

Aquitaine Avenue, Mississauga

0.84km

Afandina Cafe

6900 Millcreek Drive #1, Mississauga

0.85km
BMO Bank of Montreal

6780 Meadowvale Town Centre Circle, Mississauga

0.78km

TD Canada Trust Branch and ATM

6760 Meadowvale Town Centre Circle, Mississauga

0.8km

Vision Financial Systems

6900 Millcreek Drive, Mississauga

0.85km
Esso

7025 Millcreek Drive, Mississauga

0.79km

Circle K

7025 Millcreek Drive, Mississauga

0.79km

Canadian Tire Gas+

6707 Winston Churchill Boulevard, Mississauga

0.91km
Lake aquitaine exxercise circuit

2750 Aquitaine Avenue, Mississauga

0.81km

Futures Gymnastics Centres

6991 Millcreek Drive Units 8-11, Mississauga

0.9km

Alliance Physio

107-6750 Winston Churchill Boulevard, Mississauga

0.91km
Hunter's Green

2780 Gananoque Drive, Mississauga

0.19km

Hunter's Green

Maplewood Park

Maplewood Park Pathway, Mississauga

0.39km
Meadowvale Library

6655 Glen Erin Drive, Mississauga

0.96km

Vista Free Little Library

101 Vista Boulevard, Mississauga

3.67km

Streetsville Library

112 Queen Street South, Mississauga

3.92km
pain management clinic

6981 Millcreek Drive, Mississauga

0.81km

Feet In Motion Foot Care & Orthotics

6855 Meadowvale Town Centre Circle Suite 324, Mississauga

0.92km

Extra Mile Pharmacy & Medical Centre

6-2980 Crosscurrent Drive, Mississauga

1.24km
Glen Derry IDA Pharmacy

2760 Derry Road West #3, Mississauga

0.23km

Guardian - Maplewood Pharmacy

6-6700 Montevideo Road, Mississauga

0.49km

millcreek pharmacy

2-6981 Millcreek Drive, Mississauga

0.8km
Danton Plaza

Aquitaine Plaza

6750 Winston Churchill B, Mississauga

0.92km

Dollar Store
The Keystone Pub

2760 Derry Road West, Mississauga

0.23km

TaZa Grill + Bar

2501 Argentia Road, Mississauga

1.37km

Lionheart British Pub & Restaurant

3221 Derry Road West, Mississauga

1.54km