Property Management Co: Del Property Management

Main Intersection: Hurontario/Eglinton

Ownership Type: Condo Apt

Smallest Unit: 500

Largest Unit: 1400

Style: Apartment

Amenities: Concierge, Exercise Room, Indoor Pool, Indoor Pool

Condominium Corporation #: PSCP - 978
Stats
This building is located at 55 Eglinton Avenue West, Mississauga, L5R 0E4 and is situated in the neighbourhood of Hurontario. Other neighbourhoods nearby are Meadowvale Village, Meadowvale, Creditview, East Credit, Streetsville. The district of Hurontario has 263 postings available. That's just 6.6% of the 3992 total properties for sale in the city of Mississauga. Homes in Hurontario are listed for an average asking price of $902,075, or an estimated monthly mortgage of $3,056. That is 1.7 times less the average list price of $1,498,833 in Mississauga. Hurontario listed properties average 1099 sq ft, 2.3 beds, and 2.3 baths. Apartments make up 26.2% of homes for sale in the neighbourhood around 55 Eglinton Avenue West.

Currently there are no apartments for sale at 55 Eglinton Avenue West. Contact us for this details regarding this building's price history or to see units in nearby buildings.
Car-Dependent
Most errands require a car.
Good Transit
Some errands can be accomplished by public transportation.
Bikeable
Some errands can be accomplished on bike.
| | | | |
| --- | --- | --- | --- |
| Unit: 1401 W7014842 | 1 br | 1 bath 0 Parking | 600 sqft | Sold Oct 14, 2023 | $530,000 List: $535,000 |
| Unit: 2005 W5990309 | 1 br | 1 bath 1 Parking | 600 sqft | Sold Apr 03, 2023 | $612,000 List: $614,000 |
| Unit: 2108 W5942945 | 1 br | 1 bath 1 Parking | 600 sqft | Sold Mar 16, 2023 | $580,000 List: $589,950 |
| Unit: 1701 W5729171 | 1 br | 1 bath 1 Parking | 500 sqft | Sold Aug 19, 2022 | $565,000 List: $549,000 |
| Unit: 601 W5672699 | 1 br | 1 bath 1 Parking | 500 sqft | Sold Jul 14, 2022 | $550,000 List: $499,999 |
| Unit: 2301 W5646677 | 3 br | 2 bath 0 Parking | 1400 sqft | Sold Jun 06, 2022 | $975,000 List: $999,999 |
| Unit: 1003 W5553537 | 1 br | 1 bath 1 Parking | 600 sqft | Sold Apr 06, 2022 | $670,000 List: $649,900 |
| Unit: 1608 W5538284 | 1 br | 1 bath 1 Parking | 600 sqft | Sold Mar 27, 2022 | $692,000 List: $639,000 |
| Unit: 2102 W5522279 | 2 br | 2 bath 1 Parking | 800 sqft | Sold Mar 08, 2022 | $835,000 List: $649,000 |
| Unit: 110 W5494043 | 3 br | 3 bath 2 Parking | 1200 sqft | Sold Feb 15, 2022 | $950,000 List: $799,000 |
| | | | |
| --- | --- | --- | --- |
| Unit: 502 W7306364 | 2 br | 2 bath 1 Parking | 800 sqft | Leased Dec 01, 2023 | $2,775 List: $2,750 |
| Unit: 1008 W7319388 | 1 br | 1 bath 1 Parking | 600 sqft | Leased Nov 29, 2023 | $2,500 List: $2,500 |
| Unit: 502 W7002552 | 2 br | 2 bath 1 Parking | 800 sqft | Leased Nov 07, 2023 | $2,850 List: $2,850 |
| Unit: 1701 W6796408 | 1 br | 1 bath 0 Parking | 500 sqft | Leased Sep 20, 2023 | $2,500 List: $2,500 |
| Unit: 909 W6723604 | 2 br | 2 bath 0 Parking | 900 sqft | Leased Sep 13, 2023 | $3,100 List: $3,100 |
| Unit: 1609 W6705008 | 2 br | 2 bath 0 Parking | 900 sqft | Leased Sep 07, 2023 | $3,200 List: $3,200 |
| Unit: 2107 W6768226 | 2 br | 2 bath 0 Parking | 900 sqft | Leased Sep 01, 2023 | $3,050 List: $3,050 |
| Unit: 1205 W6761264 | 1 br | 1 bath 1 Parking | 600 sqft | Leased Aug 28, 2023 | $2,650 List: $2,650 |
| Unit: 103 W6703384 | 3 br | 3 bath 1 Parking | 1400 sqft | Leased Aug 19, 2023 | $4,100 List: $4,200 |
| Unit: 108 W6692400 | 3 br | 3 bath 1 Parking | 1400 sqft | Leased Aug 19, 2023 | $4,200 List: $4,250 |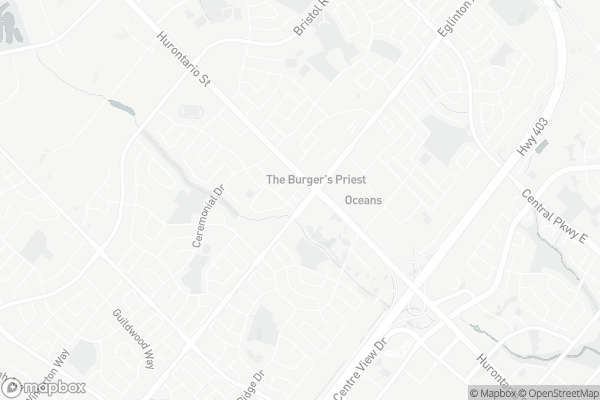 St Hilary Elementary School
Elementary: Catholic
St Jude School
Elementary: Catholic
St Matthew Separate School
Elementary: Catholic
Cooksville Creek Public School
Elementary: Public
Nahani Way Public School
Elementary: Public
Bristol Road Middle School
Elementary: Public
T. L. Kennedy Secondary School
Secondary: Public
John Cabot Catholic Secondary School
Secondary: Catholic
Philip Pocock Catholic Secondary School
Secondary: Catholic
Father Michael Goetz Secondary School
Secondary: Catholic
Rick Hansen Secondary School
Secondary: Public
St Francis Xavier Secondary School
Secondary: Catholic
Rabba Fine Foods

25 Kingsbridge Garden Circle, Mississauga

0.37km

Oceans

4557 Hurontario Street, Mississauga

0.46km

M&M Food Market

4646 Heritage Hills Boulevard Unit 14, Mississauga

0.98km
LCBO

5035 Hurontario Street Unit #9, Mississauga

0.26km

SommEvents | Corporate Event | Wine Connoisseur | Wine Tours & Tastings Classes | Mississauga, Ontario

55 Village Centre Place, Mississauga

1.21km

LCBO

65 Square One Drive, Mississauga

1.32km
Pita Land Eglinton

30 Eglinton Avenue West, Mississauga

0.1km

Tim Hortons

30 Eglinton Avenue West Unit C14, Mississauga

0.11km

Ghost Chicken MIssissauga

4650 Hurontario Street, Mississauga

0.11km
Tim Hortons

30 Eglinton Avenue West Unit C14, Mississauga

0.11km

CoCo Fresh Tea & Juice

30 Eglinton Avenue West #6, Mississauga

0.13km

Starbucks

1-5029 Hurontario Street, Mississauga

0.17km
Scotiabank

34 Eglinton Avenue West, Mississauga

0.08km

CIBC Branch (Cash at ATM only)

5031 Hurontario Street Unit 1, Mississauga

0.21km

RBC Royal Bank

4557 Hurontario Street, Mississauga

0.22km
Esso

5008 Hurontario Street, Mississauga

0.08km

Circle K

5008 Hurontario Street, Mississauga

0.09km

Petro-Canada

20 Bristol Road West, Mississauga

1.13km
Below The Belt Boxing Magazine

30 Eglinton Avenue West Unit 14, Mississauga

0.12km

Yoga Netwok of Canada Yoga Teacher Training

258-30 Eglinton Avenue West, Mississauga

0.13km

LA Fitness

4561 Hurontario Street, Mississauga

0.24km
Kingsbridge Common

45 Kingsbridge Garden Circle, Mississauga

0.42km

Hawthorne Valley Park

Hawthorne Valley Park

159 Ceremonial Drive, Mississauga

0.78km
Frank McKechnie Library

310 Bristol Road East, Mississauga

1.18km

Sheridan College - Hazel McCallion Library

4180 Duke of York Boulevard A-217, Mississauga

1.78km

Mississauga Library - Pop Up Location

4141 Living Arts Drive, Mississauga

1.94km
Tucana Court Medical Clinic & Walk-in

20 Kingsbridge Garden Circle, Mississauga

0.57km

Ceremonial Medical Centre

223 Ceremonial Drive Unit 3, Mississauga

0.75km

Total Wellness Clinic

1 Glenn Hawthorne Boulevard Unit 4, Mississauga

0.87km
Sandalwood Drugs Compounding Pharmacy

10B-30 Eglinton Avenue West, Mississauga

0.1km

Nature's Source "Health Food Store" - Mississauga

5029 Hurontario Street, Mississauga

0.18km

Shoppers Drug Mart

5033 Hurontario Street, Mississauga

0.26km
Mississauga Marketplace

4561 Hurontario Street, Mississauga

0.34km

Ceremonial Plaza

223 Ceremonial Drive, Mississauga

0.75km

Kee Square

Heritage Hills Boulevard, Mississauga

0.97km
Cineplex Cinemas Mississauga

309 Rathburn Road West, Mississauga

1.55km

Untitled Spaces at Square One

Square One, 242 Rathburn Road West Suite 208, Mississauga

1.55km

Imax
The Wilcox Gastropub: Takeout, Delivery and Dine-In

30 Eglinton Avenue West Unit 14, Mississauga

0.12km

Fresh Restaurants

5031 Hurontario Street Unit C2, Mississauga

0.21km

Haze Lounge

4230 Sherwoodtowne Boulevard Unit #100, Mississauga

1.33km