Property Management Co: Tag Management

Main Intersection: Winston Churchill/Aq

Ownership Type: Condo Townhouse

Smallest Unit: 1200-1399

Largest Unit: 1400-1599

Style: 2-Storey

Stories: 1

Walk Score: 71

Transit Score: 69

Year Built: 1977

Total Units: 84

Amenities: Bbqs Allowed

Condominium Corporation #: PCC - 155

Maintenance Fees Cover: Water

Owner Pays: Hydro, Heat, Air Conditioning
Building 6780 Formentera Avenue is situated in the neighbourhood of Meadowvale and is located in Mississauga, L5N 2L1 . Additionally, there are neighbourhoods such Meadowvale Village, Hurontario, Meadowvale Business Park, Streetsville, Creditview in the immediate vicinity. In the Meadowvale neighbourhood, 73 new homes are available for sale, which represents 2.8% of Mississauga's total 2644 homes currently listed. Meadowvale homeowners pay a monthly mortgage of $4,160, based on an average asking price of $1,228,020, 1.3 times less than Mississauga's average list price of $1,593,416. The average listed property in Meadowvale is 1011 sq ft, has 2.7 bedrooms, and 2.4 bathrooms. In the area around 6780 Formentera Avenue, 13.7% of the homes for sale are apartments.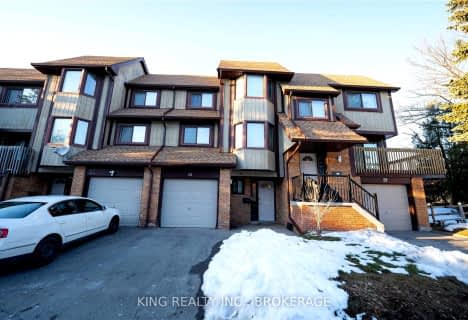 2 bath
3 bed
1200-1399 sqft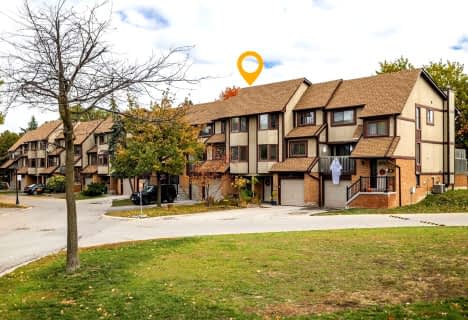 2 bath
3 bed
1400-1599 sqft
Currently there are no apartments for rent at 6780 Formentera Avenue. Contact us for this details regarding this building's price history or to see units in nearby buildings.
Car-Dependent
Most errands require a car.
Good Transit
Some errands can be accomplished by public transportation.
Bikeable
Some errands can be accomplished on bike.
| | | | |
| --- | --- | --- | --- |
| Unit: 45 W5887755 | 3 br | 3 bath 2 Parking | 1200-1399 sqft | Sold Feb 08, 2023 | $780,000 List: $789,999 |
| Unit: 42 W5787602 | 3 br | 2 bath 1 Parking | 1200-1399 sqft | Sold Nov 09, 2022 | $680,000 List: $699,900 |
| Unit: 75 W5645322 | 3 br | 2 bath 1 Parking | 1400-1599 sqft | Sold Jun 16, 2022 | $825,000 List: $825,000 |
| Unit: 06 W5523700 | 3 br | 2 bath 1 Parking | 1200-1399 sqft | Sold Mar 08, 2022 | $975,100 List: $750,000 |
| Unit: 48 W5428494 | 3 br | 2 bath 1 Parking | 1200-1399 sqft | Sold Nov 15, 2021 | $801,000 List: $699,900 |
| Unit: 19 W5393577 | 3 br | 2 bath 1 Parking | 1200-1399 sqft | Sold Oct 12, 2021 | $710,000 List: $599,900 |
| Unit: 25 W5361955 | 3 br | 3 bath 1 Parking | 1400-1599 sqft | Sold Sep 10, 2021 | $850,000 List: $699,900 |
| Unit: 29 W5261460 | 3 br | 3 bath 1 Parking | 1200-1399 sqft | Sold Jul 06, 2021 | $740,000 List: $729,900 |
| Unit: 66 W5171324 | 3 br | 3 bath 1 Parking | 1400-1599 sqft | Sold May 29, 2021 | $748,000 List: $699,800 |
| Unit: 25 W5188546 | 3 br | 2 bath 1 Parking | 1200-1399 sqft | Sold Apr 29, 2021 | $625,000 List: $639,900 |
| | | | |
| --- | --- | --- | --- |
| Unit: 49 W4802666 | 3 br | 2 bath 1 Parking | 1100-1500 sqft | Leased Jul 28, 2020 | $2,400 List: $2,400 |
| Unit: 15 W3963142 | 3 br | 3 bath 2 Parking | 1400-1599 sqft | Leased Nov 08, 2017 | $1,800 List: $2,000 |
| Unit: 13 W3706452 | 3 br | 2 bath 1 Parking | 1200-1399 sqft | Leased Feb 17, 2017 | $1,550 List: $1,550 |
| Unit: 67 W3569712 | 3 br | 2 bath 2 Parking | 1400-1599 sqft | Leased Aug 18, 2016 | $1,890 List: $1,890 |
| Unit: 67 W3392395 | 3 br | 2 bath 2 Parking | 1400-1599 sqft | Leased Jan 25, 2016 | $1,850 List: $1,790 |
| Unit: 18 W3315081 | 3 br | 2 bath 1 Parking | 1600-1799 sqft | Leased Sep 23, 2015 | $1,575 List: $1,575 |
| Unit: 17 W3253561 | 3 br | 2 bath 2 Parking | 1200-1399 sqft | Leased Jul 17, 2015 | $1,575 List: $1,600 |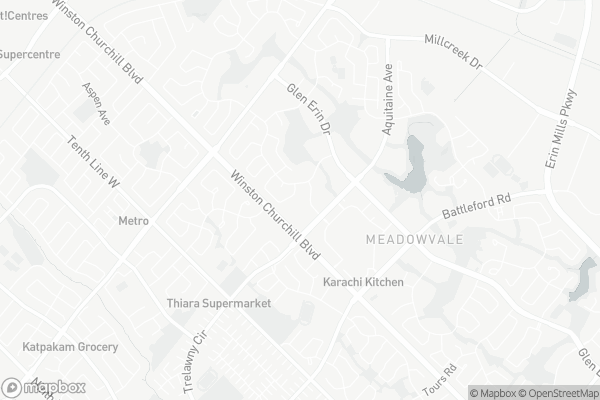 Peel Alternative - West Elementary
Elementary: Public
Maple Wood Public School
Elementary: Public
St John of the Cross School
Elementary: Catholic
Shelter Bay Public School
Elementary: Public
Edenwood Middle School
Elementary: Public
Plum Tree Park Public School
Elementary: Public
Peel Alternative West
Secondary: Public
Peel Alternative West ISR
Secondary: Public
West Credit Secondary School
Secondary: Public
ÉSC Sainte-Famille
Secondary: Catholic
Meadowvale Secondary School
Secondary: Public
Our Lady of Mount Carmel Secondary School
Secondary: Catholic
Social Eatery

6610 Meadowvale Town Centre, Mississauga, ON L5N 4B7

0.6km

Taps Public House

6570 Meadowvale Town Centre Circle, Mississauga, ON L5N 2R5

0.7km

Afandina Cafe

6900 Millcreek Drive, Unit 1, Mississauga, ON L5N 6C1

1.27km
Tim Horton's

6677 Meadowvale Town Centre Circle, Mississauga, ON L5N 7L7

0.25km

I Heart Boba

6677 Meadowvale Town Centre Circle, Suite 155, Mississauga, ON L5N 4B7

0.38km

Afandina Cafe

6900 Millcreek Drive, Unit 1, Mississauga, ON L5N 6C1

1.27km
Meadowvale Pharmacy

6750 Winston Churchill Boulevard, Mississauga, ON L5N 4C4

0.21km

Shoppers Drug Mart

Town Centre Circle, 6975 Meadowvale, Mississauga, ON L5N 2W7

0.53km

Trelawny Pharmacy

3899 Trelawny Circle, Mississauga, ON L5N 6S3

0.91km
Mr Sub

6740 Meadowvale Town Centre Cir, Mississauga, ON L5N 4B7

0.22km

KFC

6740 Meadowvale Town Centre Circle, Mississauga, ON L5N 4B7

0.23km

Wok This Way

6677 Meadowvale Town Centre Circle, Mississauga, ON L5N 2R5

0.23km
Meadowvale Town Centre

6677 Meadowvale Town Centre Cir, Mississauga, ON L5N 2R5

0.38km

Products NET

7111 Syntex Drive, 3rd Floor, Mississauga, ON L5N 8C3

2.32km

Brittany Glen

5632 10th Line W, Unit G1, Mississauga, ON L5M 7L9

3.38km
Metro

6677 Meadowvale Town Centre Circle, Mississauga, ON L5N 2R5

0.34km

Rabba Fine Foods

2760 Derry Rd W, Mississauga, ON L5N 3N5

0.87km

Thiara Supermarket

3899 Trelawny Circle, Mississauga, ON L5N 6S3

0.91km
LCBO

128 Queen Street S, Centre Plaza, Mississauga, ON L5M 1K8

3.69km

LCBO

5100 Erin Mills Parkway, Suite 5035, Mississauga, ON L5M 4Z5

5.37km

LCBO

5925 Rodeo Drive, Mississauga, ON L5R

6.79km
ROC Rustproofers of Canada

6707 Winston Churchill Boulevard, Unit 5, Mississauga, ON L5N 3W2

0.27km

True Flame Gas Repair Services

3018 Pendleton Road, Mississauga, ON L5N 7C5

0.76km

Esso

7025 Millcreek Drive, Mississauga, ON L5N 3R3

1.41km
Bollywood Unlimited

512 Bristol Road W, Unit 2, Mississauga, ON L5R 3Z1

7.65km

Cineplex Cinemas Courtney Park

110 Courtney Park Drive, Mississauga, ON L5T 2Y3

8.27km

Cineplex Cinemas Mississauga

309 Rathburn Road W, Mississauga, ON L5B 4C1

9.58km
Meadowvale Branch Library

6677 Meadowvale Town Centre Circle, Mississauga, ON L5N 2R5

0.4km

Streetsville Library

112 Queen St S, Mississauga, ON L5M 1K8

3.75km

Erin Meadows Community Centre

2800 Erin Centre Boulevard, Mississauga, ON L5M 6R5

4.9km
The Credit Valley Hospital

2200 Eglinton Avenue W, Mississauga, ON L5M 2N1

5.48km

Winston Churchill Medical Center

6975 Meadowvale Town Centre Circle, Mississauga, ON L5N 2W7

0.51km

West Mississauga Medical Clinic

3050 Argentia Road, Mississauga, ON L5N 8E1

2.13km
Lake Aquitaine Park

2750 Aquitaine Ave, Mississauga ON L5N 3S6

0.87km

Sugar Maple Woods Park

O'Connor park

Bala Dr, Mississauga ON

3.97km
Scotiabank

3295 Derry Rd W (at Tenth Line. W), Mississauga ON L5N 7L7

1.25km

TD Bank Financial Group

5626 10th Line W, Mississauga ON L5M 7L9

3.31km

RBC Royal Bank

2955 Hazelton Pl, Mississauga ON L5M 6J3

5.12km