Property Management Co: Del Property Management

Main Intersection: Yonge/Finch

Ownership Type: Condo Apt

Smallest Unit: 800-899

Largest Unit: 800-899

Style: Apartment

Amenities: Concierge, Exercise Room, Indoor Pool, Indoor Pool

Condominium Corporation #: TSCC - 1859
This building can be found at 15 Greenview Avenue, in the neighbourhood of Newtonbrook West, in Toronto, Ontario. Among the nearby neighbourhoods are Newtonbrook East, Willowdale East, Willowdale West, Lansing Westgate, Westminster Branson. 93 new homes are available for sale in Toronto's Newtonbrook West neighbourhood, representing 0.7% of all current listings in the city. In Toronto, the average price for a home in Newtonbrook West is $1,126,547. Newtonbrook West homeowners pay a monthly mortgage of $3,816, 1.4 times less than Toronto's average price for a home. According to the MLS, the average listed property in Newtonbrook West has 648 sq ft, 2.1 bedrooms, and 2.4 bathrooms. Among the residential properties for sale in the area surrounding 15 Greenview Avenue, 11.8% are apartments.
Very Walkable
Most errands can be accomplished on foot.
Rider's Paradise
Daily errands do not require a car.
Bikeable
Some errands can be accomplished on bike.
| | | | |
| --- | --- | --- | --- |
| Unit: 2003 C5826705 | 1 br | 1 bath 1 Parking | 600-699 sqft | Sold Feb 21, 2023 | $680,500 List: $700,000 |
| Unit: 2105 C5904217 | 2 br | 2 bath 1 Parking | 900-999 sqft | Sold Feb 16, 2023 | $880,000 List: $749,000 |
| Unit: 606 C5837207 | 2 br | 2 bath 1 Parking | 1000-1199 sqft | Sold Jan 18, 2023 | $918,000 List: $928,000 |
| Unit: 602 C5815358 | 1 br | 1 bath 1 Parking | 600-699 sqft | Sold Nov 15, 2022 | $620,000 List: $658,888 |
| Unit: 609 C5743891 | 1 br | 1 bath 1 Parking | 600-699 sqft | Sold Sep 03, 2022 | $680,000 List: $699,000 |
| Unit: 2012 C5740560 | 2 br | 2 bath 1 Parking | 1000-1199 sqft | Sold Aug 26, 2022 | $938,000 List: $979,000 |
| Unit: 1607 C5698209 | 2 br | 2 bath 1 Parking | 800-899 sqft | Sold Aug 09, 2022 | $810,000 List: $878,888 |
| Unit: 1107 C5622144 | 2 br | 2 bath 1 Parking | 800-899 sqft | Sold Jul 08, 2022 | $770,000 List: $825,000 |
| Unit: Ph03 C5609549 | 1 br | 1 bath 1 Parking | 600-699 sqft | Sold Jun 13, 2022 | $730,000 List: $758,000 |
| Unit: 2703 C5640428 | 1 br | 1 bath 1 Parking | 600-699 sqft | Sold Jun 07, 2022 | $700,000 List: $726,000 |
| | | | |
| --- | --- | --- | --- |
| Unit: 1410 C5940167 | 1 br | 1 bath 1 Parking | 500-599 sqft | Leased Mar 07, 2023 | $2,400 List: $2,400 |
| Unit: 514 C5920463 | 2 br | 2 bath 1 Parking | 800-899 sqft | Leased Feb 27, 2023 | $2,900 List: $2,900 |
| Unit: Th 11 C5885974 | 3 br | 3 bath 2 Parking | 1800-1999 sqft | Leased Feb 10, 2023 | $4,200 List: $4,198 |
| Unit: 1713 C5853546 | 2 br | 2 bath 0 Parking | 900-999 sqft | Leased Feb 06, 2023 | $3,350 List: $3,350 |
| Unit: 709 C5865559 | 1 br | 1 bath 1 Parking | 600-699 sqft | Leased Jan 11, 2023 | $2,650 List: $2,650 |
| Unit: 2110 C5858743 | 1 br | 1 bath 1 Parking | 500-599 sqft | Leased Jan 09, 2023 | $2,400 List: $2,400 |
| Unit: 1805 C5837305 | 2 br | 2 bath 1 Parking | 900-999 sqft | Leased Dec 04, 2022 | $3,100 List: $3,200 |
| Unit: 2611 C5798813 | 2 br | 2 bath 1 Parking | 700-799 sqft | Leased Nov 18, 2022 | $3,000 List: $3,000 |
| Unit: 2414 C5819106 | 2 br | 2 bath 0 Parking | 800-899 sqft | Leased Nov 12, 2022 | $3,000 List: $3,000 |
| Unit: 1906 C5803645 | 2 br | 2 bath 1 Parking | 1000-1199 sqft | Leased Nov 07, 2022 | $3,300 List: $3,300 |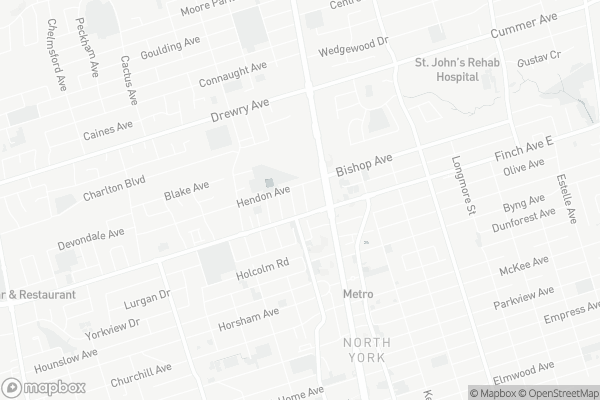 ÉIC Monseigneur-de-Charbonnel
Elementary: Catholic
St Cyril Catholic School
Elementary: Catholic
St Antoine Daniel Catholic School
Elementary: Catholic
Churchill Public School
Elementary: Public
R J Lang Elementary and Middle School
Elementary: Public
McKee Public School
Elementary: Public
Avondale Secondary Alternative School
Secondary: Public
Drewry Secondary School
Secondary: Public
ÉSC Monseigneur-de-Charbonnel
Secondary: Catholic
Cardinal Carter Academy for the Arts
Secondary: Catholic
Newtonbrook Secondary School
Secondary: Public
Earl Haig Secondary School
Secondary: Public
H-Mart Finch

5545 Yonge Street, North York

0.31km

Metro

20 Church Avenue, Toronto

0.75km

H Mart North York

5323 Yonge Street, North York

0.81km
Wine Rack

20 Church Avenue, North York

0.78km

LCBO

5095 Yonge Street A4, North York

1.34km

The Beer Store

6212 Yonge Street, North York

1.57km
Marathon Cafe North York (COMING SOON)

28 Finch Avenue West unit 111, North York

0.06km

Pumpernickel's

5700 Yonge Street, North York

0.08km

Palgong Tea

28 Finch Avenue West Unit 110, North York

0.09km
Marathon Cafe North York (COMING SOON)

28 Finch Avenue West unit 111, North York

0.06km

Palgong Tea

28 Finch Avenue West Unit 110, North York

0.09km

CoCo Fresh Tea & Juice

17B Finch Avenue West, North York

0.14km
Krish Office

5650 Yonge Street, North York

0.14km

First Swiss Financial Group

5650 Yonge Street, North York

0.14km

TD Canada Trust Branch and ATM

5650 Yonge Street, North York

0.17km
Esso

5571 Yonge Street, North York

0.29km

Circle K

5571 Yonge Street, North York

0.3km

Esso

7015 Yonge Street, Thornhill

2.05km
GoodLife Fitness North York Yonge and Finch

5650 Yonge Street, North York

0.14km

ZUMBA NORTH YORK

5575 Yonge Street, North York

0.26km

EZiPilates Fitness & Wellness

5508 Yonge Street, North York

0.28km
Hendon Park

50 Hendon Avenue, Toronto

0.22km

Olive Square

Olive Square Park

5575 Yonge Street, North York

0.26km
Toronto Public Library - North York Central Library

5120 Yonge Street, North York

1.39km

Library Shipping & Receiving

5120 Yonge Street, North York

1.39km

Tiny Library - "Take a book, Leave a book" [book trading box]

274 Burnett Avenue, North York

2.08km
Dynamic Medical Center

5734 Yonge Street 3rd Floor, North York

0.3km

Dr Aram Medical Clinic & Immigration Office

5460 Yonge Street Unit 108(back side of the building, North York

0.37km

我的家庭医生

80 Finch Avenue West 北约克 安大略 省, 80 Finch Avenue West, North York

0.41km
I.D.A. - North York Pharmacy

5631 Yonge Street, North York

0.22km

Shoppers Drug Mart

5576 Yonge Street, North York

0.22km

Dynasty - Compounding & Specialty Pharmacy

5460 Yonge Street Unit 106, North York

0.37km
wine rack

5765 Yonge Street, North York

0.4km

Collaboht Branding

205-5409 Yonge Street, Toronto

0.56km

Yonge Connaught Plaza

6002-6018 Yonge Street, North York

0.96km
Cineplex Cinemas Empress Walk

Empress Walk, 5095 Yonge Street 3rd Floor, North York

1.37km

Funland

265-7181 Yonge Street, Markham

2.56km

Promenade Shopping Centre

1 Promenade Circle, Thornhill

4.03km
Shout karaoke

5600 Yonge Street, North York

0.19km

Soban Eatery & Bar|Cocktail & Wine Bar|小盘|新派日式融合料理

5600 Yonge Street 2/F, North York

0.2km

Chicken in the Kitchen

5600 Yonge Street, Toronto

0.2km