Property Management Co: Del Property Management

Main Intersection: Yonge/Sheppard

Ownership Type: Condo Apt

Smallest Unit: 0-499

Largest Unit: 0-499

Style: Apartment

Amenities: Concierge

Condominium Corporation #: TSCC - 1809
This building is located at 19 Avondale Avenue, Toronto, M2N 0A6 and is situated in the neighbourhood of Willowdale East. Other neighbourhoods nearby are Willowdale West, Newtonbrook East, Newtonbrook West, Bayview Village, Lansing Westgate. The district of Willowdale East has 321 postings available. That's just 2.3% of the 13846 total properties for sale in the city of Toronto. Homes in Willowdale East are listed for an average asking price of $1,161,438, or an estimated monthly mortgage of $3,934. That is 1.4 times less the average list price of $1,596,121 in Toronto. Willowdale East listed properties average 831 sq ft, 1.8 beds, and 2 baths. Apartments make up 27.1% of homes for sale in the neighbourhood around 19 Avondale Avenue.

Currently there are no apartments for rent at 19 Avondale Avenue. Contact us for this details regarding this building's price history or to see units in nearby buildings.
Very Walkable
Most errands can be accomplished on foot.
Excellent Transit
Most errands can be accomplished by public transportation.
Bikeable
Some errands can be accomplished on bike.
| | | | |
| --- | --- | --- | --- |
| Unit: 309 C5930867 | 0 br | 1 bath 1 Parking | 0-499 sqft | Sold Mar 16, 2023 | $435,000 List: $439,900 |
| Unit: Uph07 C5643404 | 0 br | 1 bath 0 Parking | 0-499 sqft | Sold Jun 07, 2022 | $440,000 List: $474,900 |
| Unit: 415 C5535713 | 0 br | 1 bath 0 Parking | 0-499 sqft | Sold Mar 22, 2022 | $470,000 List: $430,000 |
| Unit: Uph04 C5509842 | 0 br | 1 bath 1 Parking | 0-499 sqft | Sold Feb 24, 2022 | $493,637 List: $465,000 |
| Unit: Lph04 C5493766 | 0 br | 1 bath 0 Parking | 0-499 sqft | Sold Feb 08, 2022 | $440,000 List: $409,000 |
| Unit: Lph14 C5454388 | 0 br | 1 bath 0 Parking | 500-599 sqft | Sold Dec 18, 2021 | $450,000 List: $399,000 |
| Unit: Lph12 C5443000 | 1 br | 1 bath 0 Parking | 0-499 sqft | Sold Dec 06, 2021 | $410,000 List: $409,900 |
| Unit: 402 C5296411 | 0 br | 1 bath 0 Parking | 0-499 sqft | Sold Aug 20, 2021 | $410,000 List: $415,000 |
| Unit: Uph 3 C5268072 | 0 br | 1 bath 0 Parking | 0-499 sqft | Sold Jul 06, 2021 | $413,000 List: $419,900 |
| Unit: 309 C5267444 | 0 br | 1 bath 1 Parking | 0-499 sqft | Sold Jun 15, 2021 | $424,900 List: $424,900 |
| | | | |
| --- | --- | --- | --- |
| Unit: 401 C5868833 | 0 br | 1 bath 1 Parking | 0-499 sqft | Leased Jan 18, 2023 | $1,950 List: $1,900 |
| Unit: Uph 3 C5846891 | 0 br | 1 bath 0 Parking | 0-499 sqft | Leased Dec 14, 2022 | $2,000 List: $2,000 |
| Unit: 312 C5819525 | 0 br | 1 bath 0 Parking | 0-499 sqft | Leased Dec 03, 2022 | $2,100 List: $2,200 |
| Unit: 207 C5733110 | 0 br | 1 bath 1 Parking | 0-499 sqft | Leased Aug 23, 2022 | $2,000 List: $1,950 |
| Unit: Lph-1 C5645230 | 0 br | 1 bath 0 Parking | 0-499 sqft | Leased Jun 14, 2022 | $1,750 List: $1,750 |
| Unit: Lph03 C5584260 | 0 br | 1 bath 0 Parking | 0-499 sqft | Leased Jun 05, 2022 | $1,700 List: $1,690 |
| Unit: 309 C5609885 | 0 br | 1 bath 1 Parking | 0-499 sqft | Leased May 11, 2022 | $1,950 List: $1,800 |
| Unit: Uph14 C5541729 | 0 br | 1 bath 0 Parking | 0-499 sqft | Leased Mar 23, 2022 | $1,700 List: $1,700 |
| Unit: 309 C5494127 | 0 br | 1 bath 1 Parking | 0-499 sqft | Leased Mar 02, 2022 | $1,750 List: $1,750 |
| Unit: Lph2 C5447622 | 0 br | 1 bath 0 Parking | 0-499 sqft | Leased Dec 28, 2021 | $1,825 List: $1,675 |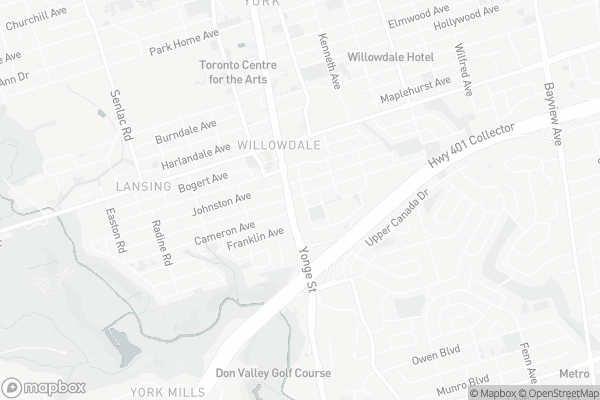 Cardinal Carter Academy for the Arts
Elementary: Catholic
Avondale Alternative Elementary School
Elementary: Public
Avondale Public School
Elementary: Public
Claude Watson School for the Arts
Elementary: Public
Cameron Public School
Elementary: Public
St Edward Catholic School
Elementary: Catholic
Avondale Secondary Alternative School
Secondary: Public
St Andrew's Junior High School
Secondary: Public
Drewry Secondary School
Secondary: Public
Cardinal Carter Academy for the Arts
Secondary: Catholic
Loretto Abbey Catholic Secondary School
Secondary: Catholic
Earl Haig Secondary School
Secondary: Public
Rabba Fine Foods

12 Harrison Garden Boulevard, North York

0.04km

Food Basics

22 Poyntz Avenue Suite #100, Toronto

0.3km

Whole Foods Market

4771 Yonge Street, North York

0.32km
BIN BANTER Spirits & Wine

30 Harrison Garden Boulevard, North York

0.18km

LCBO

22 Poyntz Avenue Suite 200, Toronto

0.28km

LCBO

5095 Yonge Street A4, North York

1.23km
Pizza Nova

4657 Yonge Street, North York

0.06km

Yin Ji Chang Fen (North York) 銀記腸粉

4679 Yonge Street, North York

0.06km

양꼬치 인테리어 이쁨

4664 Yonge Street, North York

0.1km
Hamala Jihadita Kurmalama

4665 Yonge Street, North York

0.04km

Xing Fu Tang 幸福堂 4632 Yonge Street North York

4632 Yonge Street, North York

0.12km

Tim Hortons

4696 Yonge Street, North York

0.12km
RBC Royal Bank

4789 Yonge Street, Toronto

0.37km

CIBC Branch with ATM

4841 Yonge Street, North York

0.44km

TD Canada Trust Branch and ATM

4841 Yonge Street Suite 231, North York

0.48km
Petro-Canada

4630 Yonge Street, North York

0.12km

Circle K

4696 Yonge Street, North York

0.12km

Esso

4696 Yonge Street, North York

0.14km
Ca Wellness Clinic

4632 Yonge Street Unit 203-C, North York

0.12km

Vibrant Living Fitness Centre

3rd-4711 Yonge Street, North York

0.15km

Le Ciel Pilates

16 Franklin Avenue, North York

0.22km
Avondale Park

Avondale Park

15 Humberstone Drive, Toronto

0.14km

Avonshire Park

125 Harrison Garden Boulevard, North York

0.4km
Toronto Public Library - North York Central Library

5120 Yonge Street, North York

1.17km

Library Shipping & Receiving

5120 Yonge Street, North York

1.18km

Tiny Library - "Take a book, Leave a book" [book trading box]

274 Burnett Avenue, North York

1.37km
GrowLegally Cannabis Clinic and Commercail Consulting

4711 Yonge Street 10th Floor, North York

0.19km

Medicor Cancer Centres Inc

301-4576 Yonge Street, North York

0.22km

Dr. Mojgan Farangi - Family Physician - Anndale Medical Clinic

4773 Yonge Street Unit 4E, North York

0.33km
Pharmasave Health First

12 Harrison Garden Boulevard, North York

0.04km

Pharmacy

4789 Yonge Street, North York

0.19km

YUNS PHARMACY

4750 Yonge Street Unit 120, Toronto

0.3km
Hullmark Centre

4789 Yonge Street, Toronto

0.38km

Yonge Sheppard Centre

4841 Yonge Street, North York

0.48km

Sheppard Centre III

6 Forest Laneway, North York

0.51km
Cineplex Cinemas Empress Walk

Empress Walk, 5095 Yonge Street 3rd Floor, North York

1.2km
Helen's Bar and Lounge

4664 Yonge Street, North York

0.11km

BIN BANTER Spirits & Wine

30 Harrison Garden Boulevard, North York

0.18km

Kinka Izakaya

4775 Yonge Street, North York

0.26km