Property Management Co: Maple Ridge Community Management

Main Intersection: Bayview/Sheppard

Ownership Type: Condo Apt

Largest Unit: 1600

Style: Apartment

Amenities: Concierge, Exercise Room, Indoor Pool, Indoor Pool, Visitor Parking

Condominium Corporation #: TSCC - 1496
Stats
Building 3 Rean Drive is situated in the neighbourhood of Bayview Village and is located in Toronto, M2K 3C2 . Additionally, there are neighbourhoods such Bayview Woods Steeles, St Andrew Windfields, Willowdale East, Willowdale West, Don Valley Village in the immediate vicinity. In the Bayview Village neighbourhood, 255 new homes are available for sale, which represents 1.3% of Toronto's total 20069 homes currently listed. Bayview Village homeowners pay a monthly mortgage of $4,326, based on an average asking price of $1,277,126, 1.2 times less than Toronto's average list price of $1,553,413. The average listed property in Bayview Village is 768 sq ft, has 1.9 bedrooms, and 2.1 bathrooms. In the area around 3 Rean Drive, 43.9% of the homes for sale are apartments.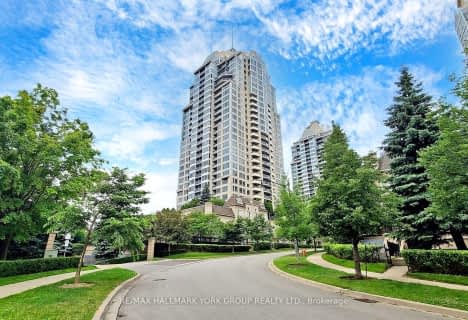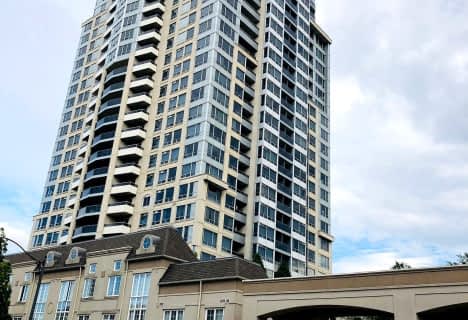 Somewhat Walkable
Some errands can be accomplished on foot.
Excellent Transit
Most errands can be accomplished by public transportation.
Bikeable
Some errands can be accomplished on bike.
| | | | |
| --- | --- | --- | --- |
| Unit: 903 C6691590 | 1 br | 2 bath 1 Parking | 700 sqft | Sold Aug 04, 2023 | $663,500 List: $675,000 |
| Unit: 1514 C6048305 | 1 br | 1 bath 0 Parking | 500 sqft | Sold May 18, 2023 | $581,000 List: $586,000 |
| Unit: 511 C6049113 | 1 br | 1 bath 1 Parking | 600 sqft | Sold Apr 29, 2023 | $625,000 List: $498,800 |
| Unit: 1804 C6029771 | 2 br | 2 bath 1 Parking | 1000 sqft | Sold Apr 27, 2023 | $845,000 List: $849,800 |
| Unit: 514 C5910876 | 1 br | 1 bath 1 Parking | 500 sqft | Sold Apr 23, 2023 | $559,000 List: $559,900 |
| Unit: 2304 C5987577 | 2 br | 2 bath 1 Parking | 900 sqft | Sold Apr 03, 2023 | $770,015 List: $699,900 |
| Unit: 803 C5931605 | 1 br | 2 bath 1 Parking | 600 sqft | Sold Mar 10, 2023 | $660,000 List: $664,900 |
| Unit: 307 C5942517 | 1 br | 1 bath 1 Parking | 600 sqft | Sold Mar 04, 2023 | $595,000 List: $599,880 |
| Unit: 605 C5916333 | 2 br | 2 bath 0 Parking | 800 sqft | Sold Feb 27, 2023 | $715,007 List: $699,900 |
| Unit: Th11 C5790114 | 3 br | 3 bath 1 Parking | 1400 sqft | Sold Oct 18, 2022 | $1,096,800 List: $999,800 |
| | | | |
| --- | --- | --- | --- |
| Unit: 902 C7271344 | 1 br | 1 bath 1 Parking | 600 sqft | Leased Nov 27, 2023 | $2,600 List: $2,600 |
| Unit: 513 C7304908 | 1 br | 1 bath 1 Parking | 600 sqft | Leased Nov 23, 2023 | $2,600 List: $2,850 |
| Unit: 2012 C7240616 | 1 br | 2 bath 1 Parking | 700 sqft | Leased Nov 15, 2023 | $2,950 List: $2,950 |
| Unit: 1108 C7045096 | 2 br | 2 bath 0 Parking | 900 sqft | Leased Oct 15, 2023 | $3,200 List: $3,325 |
| Unit: 602 C6731458 | 1 br | 1 bath 1 Parking | 600 sqft | Leased Oct 04, 2023 | $2,500 List: $2,500 |
| Unit: 2506 C7030192 | 1 br | 2 bath 0 Parking | 700 sqft | Leased Oct 03, 2023 | $2,900 List: $2,900 |
| Unit: 2505 C7021646 | 1 br | 2 bath 1 Parking | 700 sqft | Leased Sep 28, 2023 | $2,850 List: $2,850 |
| Unit: 604 C6724000 | 1 br | 1 bath 1 Parking | 600 sqft | Leased Aug 11, 2023 | $2,600 List: $2,500 |
| Unit: 1810 C6664274 | 2 br | 2 bath 1 Parking | 1000 sqft | Leased Aug 05, 2023 | $3,500 List: $3,500 |
| Unit: 1312 C6633776 | 2 br | 2 bath 0 Parking | 900 sqft | Leased Jul 13, 2023 | $3,300 List: $3,300 |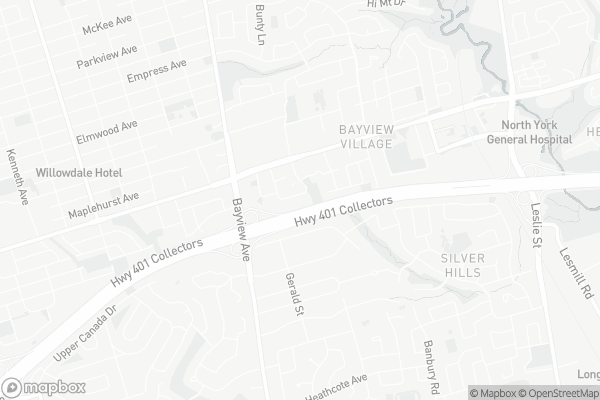 Harrison Public School
Elementary: Public
St Gabriel Catholic Catholic School
Elementary: Catholic
Hollywood Public School
Elementary: Public
Elkhorn Public School
Elementary: Public
Bayview Middle School
Elementary: Public
Dunlace Public School
Elementary: Public
Archbishop Denis O'Connor Catholic High School
Secondary: Catholic
Henry Street High School
Secondary: Public
Notre Dame Catholic Secondary School
Secondary: Catholic
Ajax High School
Secondary: Public
J Clarke Richardson Collegiate
Secondary: Public
Pickering High School
Secondary: Public
Pusateri's Fine Foods

2901 Bayview Avenue, North York

0.41km

Metro

291 York Mills Road, North York

2.02km

Hullmark Centre - Lot #56

33 Sheppard Avenue East, North York

2.18km
LCBO

2901 Bayview Avenue - Unit 125 Bayview Village Mall, Toronto

0.43km

Northern Landings GinBerry

2901 Bayview Avenue, Toronto

0.61km

Dionysus Wines & Spirits Ltd.

350 Sheppard Avenue East, North York

1.02km
EwuraAmma's Delight

7 Kenaston Gardens, North York

0.31km

Beauty Eats

Parking Lot, Bayview Village, South, 2901 Bayview Avenue Suite 300, Toronto

0.36km

Parcheggio

Parking Lot, South, 2901 Bayview Avenue #300, North York

0.38km
Drippin Coffee

5 Kenaston Gardens Unit #1, North York

0.33km

Lettieri Espresso Bar & Cafe

2901 Bayview Avenue, North York

0.45km

bloomer's

2901 Bayview Avenue Unit 107A, North York

0.48km
Hana Bank Canada - Bayview Br.

22 Rean Drive, Toronto

0.23km

RBC Royal Bank

27 Rean Drive, Toronto

0.26km

CIBC Branch with ATM

2901 Bayview Avenue, North York

0.43km
Shell

2831 Bayview Avenue, North York

0.42km

Esso

461 Sheppard Avenue East, North York

0.51km

Circle K

461 Sheppard Avenue East, North York

0.53km
Move with Nina

27 Rean Drive, North York

0.27km

Pool-- YMCA

567 Sheppard Avenue East, North York

0.36km

North York YMCA

567 Sheppard Avenue East, North York

0.36km
Rean Park

7 Rean Drive, Toronto

0.11km

Kenaston Gardens Parkette

Kenaston Gardens Parkette, 12 Kenaston Gardens, North York

0.33km

Kenaston Gardens Parkette
Toronto Public Library - Bayview Branch

2901 Bayview Avenue, North York

0.43km

Toronto Public Library - North York Central Library

5120 Yonge Street, North York

2.63km

Library Shipping & Receiving

5120 Yonge Street, North York

2.63km
Vita Health Cardiac Center

27 Rean Drive Unit 8, North York

0.27km

St. Gabriel IDA Pharmacy

650 Sheppard Avenue East, North York

0.37km

701 Sheppard Medical

701 Sheppard Avenue East, North York

0.53km
Bayview Village Pharmacy

595 Sheppard Avenue East Unit 102, North York

0.27km

St. Gabriel IDA Pharmacy

650 Sheppard Avenue East, North York

0.37km

St.Gabriel Medical Pharmacy

650 Sheppard Avenue East, North York

0.38km
Bayview Village Shopping Centre

2901 Bayview Avenue, North York

0.41km

Wycliffe Square Plaza

804 Sheppard Avenue East, North York

0.83km

Blackburn Shoppes

255 Lesmill Road, North York

1.94km
Cineplex Cinemas Empress Walk

Empress Walk, 5095 Yonge Street 3rd Floor, North York

2.43km

Cineplex Cinemas Fairview Mall

1800 Sheppard Avenue East Unit Y007, North York

3.42km
IL FORNELLO - Bayview Village

2901 Bayview Avenue, North York

0.47km

The Goose

1875 Leslie Street, North York

2.06km

Rain Izakaya

35 Sheppard Avenue East, North York

2.19km