Property Management Co: 360 Community Management

Main Intersection: Lawrence/Allen

Ownership Type: Condo Apt

Smallest Unit: 600

Largest Unit: 900

Style: Apartment

Amenities: Concierge, Party/Meeting Room, Security Guard

Condominium Corporation #: TSCC - 1511
Stats
This building is located at 650 Lawrence Avenue West, Toronto, M6A 3E8 and is situated in the neighbourhood of Englemount-Lawrence. Other neighbourhoods nearby are Forest Hill North, Bedford Park Nortown, Yorkdale Glen Park, Briar Hill Belgravia, Lawrence Park South. The district of Englemount-Lawrence has 66 postings available. That's just 0.3% of the 19510 total properties for sale in the city of Toronto. Homes in Englemount-Lawrence are listed for an average asking price of $1,657,166, or an estimated monthly mortgage of $5,614. That is 1.1 times the average list price of $1,557,248 in Toronto. Englemount-Lawrence listed properties average 1153 sq ft, 2.4 beds, and 2.6 baths. Apartments make up 30.3% of homes for sale in the neighbourhood around 650 Lawrence Avenue West.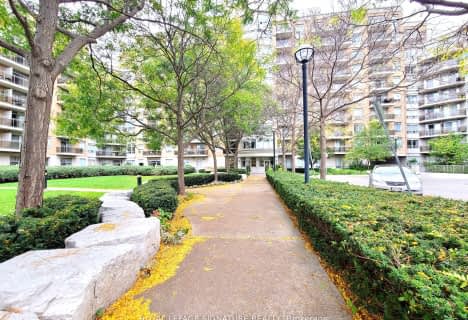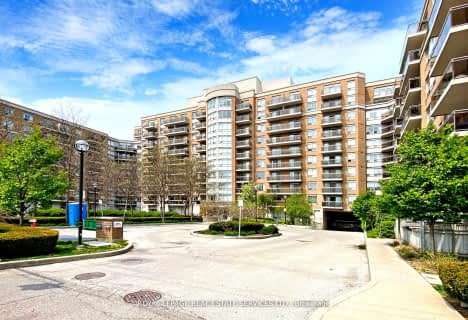 Currently there are no apartments for rent at 650 Lawrence Avenue West. Contact us for this details regarding this building's price history or to see units in nearby buildings.
Car-Dependent
Most errands require a car.
Excellent Transit
Most errands can be accomplished by public transportation.
Bikeable
Some errands can be accomplished on bike.
| | | | |
| --- | --- | --- | --- |
| Unit: 807 C6036781 | 1 br | 1 bath 1 Parking | 600 sqft | Sold May 29, 2023 | $536,000 List: $545,000 |
| Unit: 416 C5944472 | 1 br | 1 bath 0 Parking | 600 sqft | Sold May 08, 2023 | $511,000 List: $499,000 |
| Unit: 115 C5824950 | 2 br | 2 bath 0 Parking | 900 sqft | Sold Jan 03, 2023 | $645,000 List: $675,000 |
| Unit: 183 C5821401 | 1 br | 1 bath 0 Parking | 600 sqft | Sold Dec 15, 2022 | $555,000 List: $560,000 |
| Unit: 614 C5827464 | 0 br | 1 bath 0 Parking | 0 sqft | Sold Dec 05, 2022 | $394,000 List: $399,000 |
| Unit: 616 C5826400 | 1 br | 1 bath 1 Parking | 600 sqft | Sold Nov 22, 2022 | $527,000 List: $539,000 |
| Unit: 401 C5718147 | 1 br | 1 bath 1 Parking | 600 sqft | Sold Aug 31, 2022 | $540,000 List: $549,888 |
| Unit: 417 C5693060 | 0 br | 1 bath 1 Parking | 0 sqft | Sold Aug 30, 2022 | $430,000 List: $485,000 |
| Unit: 805 C5688021 | 1 br | 1 bath 1 Parking | 800 sqft | Sold Aug 15, 2022 | $646,000 List: $654,900 |
| Unit: 439 C5581239 | 1 br | 1 bath 0 Parking | 600 sqft | Sold Apr 26, 2022 | $562,000 List: $499,900 |
| | | | |
| --- | --- | --- | --- |
| Unit: 547 C7202310 | 1 br | 1 bath 1 Parking | 700 sqft | Leased Oct 25, 2023 | $2,500 List: $2,500 |
| Unit: 344 C6694138 | 1 br | 1 bath 0 Parking | 800 sqft | Leased Aug 22, 2023 | $2,700 List: $2,700 |
| Unit: 220 C6648014 | 0 br | 1 bath 0 Parking | 0 sqft | Leased Jul 14, 2023 | $1,600 List: $1,600 |
| Unit: 233 C5970731 | 1 br | 1 bath 1 Parking | 700 sqft | Leased Apr 20, 2023 | $2,400 List: $2,400 |
| Unit: Ph10 C5969713 | 1 br | 1 bath 1 Parking | 800 sqft | Leased Apr 02, 2023 | $2,600 List: $2,600 |
| Unit: 424 C5978929 | 0 br | 1 bath 1 Parking | 500 sqft | Leased Mar 23, 2023 | $1,850 List: $1,800 |
| Unit: 915 C5663256 | 1 br | 1 bath 0 Parking | 700 sqft | Leased Jun 20, 2022 | $2,200 List: $2,200 |
| Unit: 228 C5581933 | 1 br | 1 bath 1 Parking | 600 sqft | Leased Apr 23, 2022 | $2,000 List: $1,950 |
| Unit: 402 C5481921 | 1 br | 1 bath 1 Parking | 600 sqft | Leased Mar 15, 2022 | $1,950 List: $1,900 |
| Unit: 515 C5527315 | 2 br | 1 bath 1 Parking | 700 sqft | Leased Mar 10, 2022 | $2,050 List: $2,000 |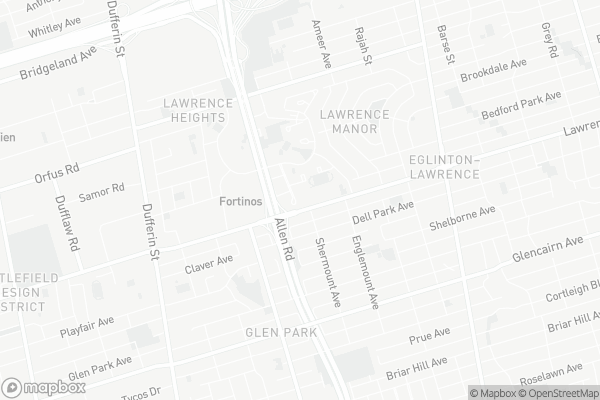 Baycrest Public School
Elementary: Public
Lawrence Heights Middle School
Elementary: Public
Flemington Public School
Elementary: Public
St Charles Catholic School
Elementary: Catholic
Our Lady of the Assumption Catholic School
Elementary: Catholic
Glen Park Public School
Elementary: Public
Vaughan Road Academy
Secondary: Public
Yorkdale Secondary School
Secondary: Public
John Polanyi Collegiate Institute
Secondary: Public
Forest Hill Collegiate Institute
Secondary: Public
Dante Alighieri Academy
Secondary: Catholic
Lawrence Park Collegiate Institute
Secondary: Public
Metro

3090 Bathurst Street, Toronto

0.97km

Lady York Foods

2939 Dufferin Street, North York

1.22km

Marche Istanbul

3220 Dufferin Street #10a, North York

1.28km
Wine Rack

700 Lawrence Avenue West, North York

0.46km

LCBO

502 Lawrence Avenue West, North York

0.98km

Grafstein Wines

2803 Bathurst Street, North York

1.23km
Booster Juice

117B-700 Lawrence Avenue West, Toronto

0.38km

Tim Hortons

750 Lawrence Avenue West, Toronto

0.39km

Royal Taste

700 Lawrence Avenue West, Toronto

0.39km
Tim Hortons

750 Lawrence Avenue West, Toronto

0.39km

Real Fruit Bubble Tea

Lawrence Square, Toronto

0.42km

Tim Hortons

Lawrence Square Mall, 700 Lawrence Avenue West, Toronto

0.43km
BMO Bank of Montreal

700 Lawrence Avenue West, Toronto

0.43km

TD Canada Trust Branch and ATM

3114 Bathurst Street, North York

0.8km

Scotiabank

3094 Bathurst Street, North York

0.81km
Petro-Canada

695 Lawrence Avenue West, North York

0.43km

Shell

3075 Bathurst Street, North York

1.05km

Circle K

3069 Bathurst Street, North York

1.05km
Fit4Less

235-700 Lawrence Avenue West, North York

0.41km

Underground Boxing

F45 Functional Training Toronto Yorkdale

3101 Dufferin Street, Toronto

1.02km
Lawrence Heights Park

2M8, 3 Flemington Road, North York

0.23km

Fraserwood Park

Fraserwood Park, 57 Fraserwood Ave, Toronto, ON M6B, 57 Fraserwood Avenue, Toronto

0.39km

Fraserwood Park
Toronto Public Library - Barbara Frum Branch

20 Covington Road, North York

0.89km

Little Free Library #114509

563 Cranbrooke Avenue, North York

1.35km
Unison Doctor

10 Flemington Road, North York

0.38km

Top 5s block

61 Bagot Court, North York

0.47km

Vox Cura Voice Care

3104 Bathurst Street, North York

0.81km
Lawrence Heights Phamily Pharmacy

12 Flemington Road, North York

0.34km

Fortinos

700 Lawrence Avenue West, North York

0.41km

Loblaw pharmacy

700 Lawrence Avenue West, North York

0.41km
Board Walk Shoes

Lawrence Square Shopping Centre, 700 Lawrence Avenue West, North York

0.4km

Lawrence Allen Centre

700 Lawrence Avenue West, North York

0.41km

Lawrence Plaza

534 Lawrence Avenue West, North York

0.89km
Cineplex Cinemas Yorkdale

Yorkdale Shopping Centre, 3401 Dufferin Street c/o Yorkdale Shopping Centre, Toronto

1.29km
MermaidsFind

705 - A Lawrence Avenue West, North York

0.48km

Miami Wings

594 Marlee Avenue, North York

0.9km

Tambayan.Co

541 Marlee Avenue, North York

0.93km