Property Management Co: Glendale Property Management

Main Intersection: Yonge/Finch

Ownership Type: Condo Apt

Smallest Unit: 500

Largest Unit: 1800

Style: Apartment

Stories: 23

Walk Score: 89

Transit Score: 100

Year Built: 1990

Total Units: 383

Amenities: Concierge, Exercise Room, Indoor Pool, Visitor Parking

Condominium Corporation #: MTCC - 878

Maintenance Fees Cover: None

Owner Pays: Hydro, Heat, Air Conditioning, Water
Stats
This building is located at 7 Bishop Avenue, Toronto, M2M 4J4 and is situated in the neighbourhood of Newtonbrook East. Other neighbourhoods nearby are Newtonbrook West, Willowdale East, Willowdale West, Lansing Westgate, Westminster Branson. The district of Newtonbrook East has 133 postings available. That's just 0.7% of the 19506 total properties for sale in the city of Toronto. Homes in Newtonbrook East are listed for an average asking price of $1,598,287, or an estimated monthly mortgage of $5,414. That is 1 times the average list price of $1,555,639 in Toronto. Newtonbrook East listed properties average 913 sq ft, 2.5 beds, and 2.7 baths. Apartments make up 23.3% of homes for sale in the neighbourhood around 7 Bishop Avenue.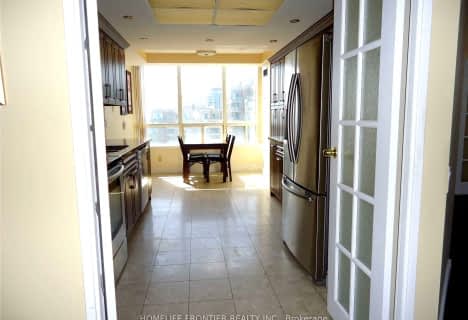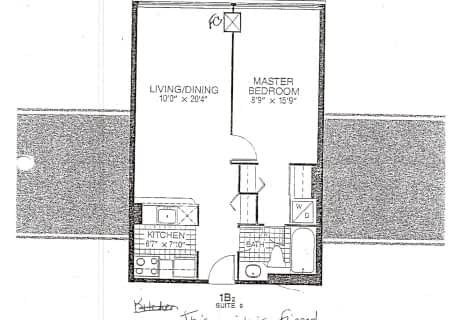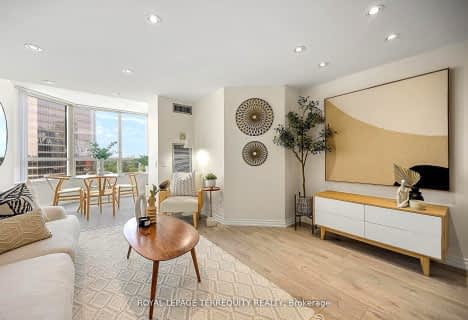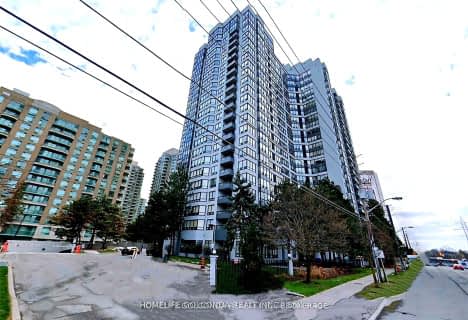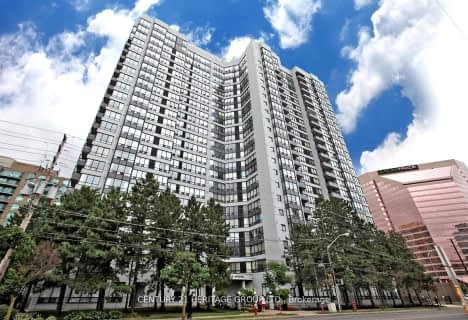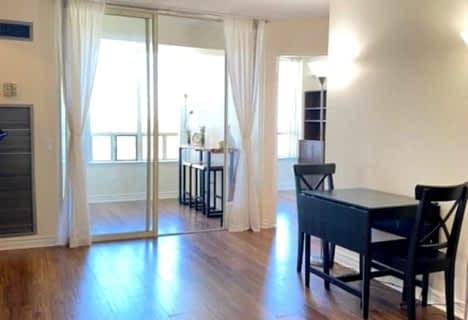 Very Walkable
Most errands can be accomplished on foot.
Rider's Paradise
Daily errands do not require a car.
Bikeable
Some errands can be accomplished on bike.
| | | | |
| --- | --- | --- | --- |
| Unit: 1208 C6704554 | 1 br | 1 bath 0 Parking | 500 sqft | Sold Aug 07, 2023 | $495,000 List: $519,988 |
| Unit: 1518 C5983931 | 2 br | 2 bath 1 Parking | 900 sqft | Sold Apr 01, 2023 | $730,000 List: $749,000 |
| Unit: 813 C5846845 | 0 br | 1 bath 1 Parking | 0 sqft | Sold Mar 07, 2023 | $470,000 List: $479,000 |
| Unit: #612 C5774554 | 1 br | 1 bath 0 Parking | 500 sqft | Sold Feb 28, 2023 | $505,000 List: $518,000 |
| Unit: Ph240 C5882246 | 2 br | 2 bath 1 Parking | 1400 sqft | Sold Feb 18, 2023 | $819,000 List: $859,000 |
| Unit: 1509 C5885129 | 1 br | 1 bath 1 Parking | 500 sqft | Sold Feb 07, 2023 | $535,000 List: $549,000 |
| Unit: 403 C5882761 | 1 br | 1 bath 1 Parking | 700 sqft | Sold Feb 04, 2023 | $580,000 List: $588,000 |
| Unit: 1115 C5865661 | 1 br | 1 bath 1 Parking | 600 sqft | Sold Jan 27, 2023 | $553,800 List: $559,900 |
| Unit: 504 C5850072 | 1 br | 1 bath 1 Parking | 700 sqft | Sold Jan 11, 2023 | $566,000 List: $575,000 |
| Unit: 1718 C5792675 | 2 br | 2 bath 1 Parking | 900 sqft | Sold Nov 18, 2022 | $665,000 List: $699,000 |
| | | | |
| --- | --- | --- | --- |
| Unit: 1208 C7323690 | 1 br | 1 bath 0 Parking | 500 sqft | Leased Dec 03, 2023 | $2,380 List: $2,380 |
| Unit: 2012 C7287950 | 1 br | 1 bath 1 Parking | 500 sqft | Leased Nov 16, 2023 | $2,600 List: $2,600 |
| Unit: 2015 C7035954 | 1 br | 1 bath 0 Parking | 700 sqft | Leased Oct 24, 2023 | $2,700 List: $2,700 |
| Unit: 1118 C7050714 | 2 br | 2 bath 0 Parking | 900 sqft | Leased Oct 12, 2023 | $3,000 List: $3,000 |
| Unit: 713 C6816182 | 1 br | 1 bath 1 Parking | 0 sqft | Leased Oct 03, 2023 | $2,400 List: $2,400 |
| Unit: 617 C7015638 | 1 br | 1 bath 1 Parking | 600 sqft | Leased Sep 27, 2023 | $2,700 List: $2,550 |
| Unit: 309 C6806108 | 1 br | 1 bath 0 Parking | 500 sqft | Leased Sep 26, 2023 | $2,300 List: $2,300 |
| Unit: 1906 C6797882 | 1 br | 1 bath 1 Parking | 600 sqft | Leased Sep 21, 2023 | $2,450 List: $2,400 |
| Unit: 1602 C6815108 | 1 br | 1 bath 1 Parking | 700 sqft | Leased Sep 18, 2023 | $2,800 List: $2,800 |
| Unit: 1708 C6760492 | 1 br | 1 bath 0 Parking | 500 sqft | Leased Aug 31, 2023 | $2,400 List: $2,400 |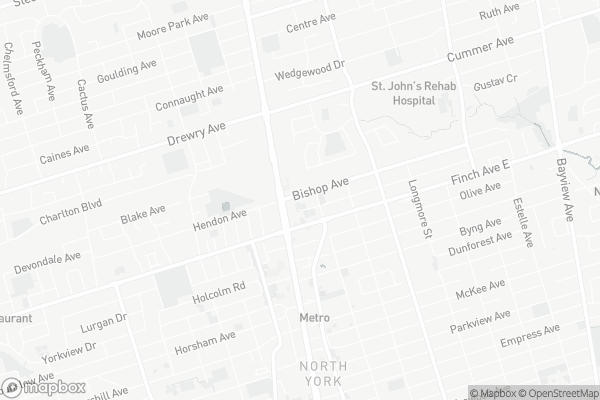 ÉIC Monseigneur-de-Charbonnel
Elementary: Catholic
St Cyril Catholic School
Elementary: Catholic
St Antoine Daniel Catholic School
Elementary: Catholic
R J Lang Elementary and Middle School
Elementary: Public
Cummer Valley Middle School
Elementary: Public
McKee Public School
Elementary: Public
Avondale Secondary Alternative School
Secondary: Public
Drewry Secondary School
Secondary: Public
ÉSC Monseigneur-de-Charbonnel
Secondary: Catholic
Cardinal Carter Academy for the Arts
Secondary: Catholic
Newtonbrook Secondary School
Secondary: Public
Earl Haig Secondary School
Secondary: Public
H-Mart Finch

5545 Yonge Street, North York

0.34km

Metro

20 Church Avenue, Toronto

0.81km

H Mart North York

5323 Yonge Street, North York

0.9km
Wine Rack

20 Church Avenue, North York

0.85km

LCBO

5095 Yonge Street A4, North York

1.43km

The Beer Store

6212 Yonge Street, North York

1.47km
Hot Dog Stand

2 Bishop Avenue, North York

0.1km

超级玩家 Super E-sports Cafe (North York)

5649 Yonge Street, North York

0.11km

The Cups (Finch)

2FL-5647 Yonge Street, North York

0.11km
超级玩家 Super E-sports Cafe (North York)

5649 Yonge Street, North York

0.11km

The Cups (Finch)

2FL-5647 Yonge Street, North York

0.11km

Tim Hortons

Underground, 5695 Yonge Street, North York

0.16km
RBC Royal Bank

5700 Yonge Street, Toronto

0.14km

TD Canada Trust Branch and ATM

5650 Yonge Street, North York

0.22km

First Swiss Financial Group

5650 Yonge Street, North York

0.22km
Esso

5571 Yonge Street, North York

0.3km

Circle K

5571 Yonge Street, North York

0.3km

Esso

7015 Yonge Street, Thornhill

1.93km
whYoga

5734 Yonge Street Suite 500, Toronto

0.23km

GoodLife Fitness North York Yonge and Finch

5650 Yonge Street, North York

0.23km

ZUMBA NORTH YORK

5575 Yonge Street, North York

0.26km
Bishop Park

Bishop Park

45 Bishop Avenue, North York

0.14km

Finch Parkette
Toronto Public Library - North York Central Library

5120 Yonge Street, North York

1.5km

Library Shipping & Receiving

5120 Yonge Street, North York

1.53km

Tiny Library - "Take a book, Leave a book" [book trading box]

274 Burnett Avenue, North York

2.34km
Dynamic Medical Center

5734 Yonge Street 3rd Floor, North York

0.23km

Active Health

5799 Yonge Street, North York

0.39km

Dr Aram Medical Clinic & Immigration Office

5460 Yonge Street Unit 108(back side of the building, North York

0.49km
I.D.A. - North York Pharmacy

5631 Yonge Street, North York

0.15km

Shoppers Drug Mart

5576 Yonge Street, North York

0.32km

Pharmasave Finch Medical Pharmacy

78 Finch Avenue East, North York

0.35km
wine rack

5765 Yonge Street, North York

0.17km

Collaboht Branding

205-5409 Yonge Street, Toronto

0.63km

Yonge Connaught Plaza

6002-6018 Yonge Street, North York

0.86km
Cineplex Cinemas Empress Walk

Empress Walk, 5095 Yonge Street 3rd Floor, North York

1.45km

Funland

265-7181 Yonge Street, Markham

2.44km

Promenade Shopping Centre

1 Promenade Circle, Thornhill

4.13km
Puck 'N Wings

5625 Yonge Street, North York

0.16km

Ace Liquir

5765 Yonge Street, North York

0.17km

Chicken in the Kitchen

5600 Yonge Street, Toronto

0.26km