Property Management Co: Crossbridge Condominium Services

Main Intersection: Yonge/Finch

Ownership Type: Condo Apt

Smallest Unit: 500

Largest Unit: 900

Style: Apartment

Stories: 25

Walk Score: 92

Transit Score: 100

Year Built: 1999

Total Units: 192

Amenities: Exercise Room, Exercise Room, Security Guard

Condominium Corporation #: MTCC - 1231

Maintenance Fees Cover: None

Owner Pays: Hydro, Heat, Air Conditioning, Water
Stats
This building is located at 1 Pemberton Avenue, Toronto, M2M 4L9 and is situated in the neighbourhood of Newtonbrook East. Other neighbourhoods nearby are Newtonbrook West, Willowdale East, Willowdale West, Lansing Westgate, Westminster Branson. The district of Newtonbrook East has 139 postings available. That's just 0.7% of the 20071 total properties for sale in the city of Toronto. Homes in Newtonbrook East are listed for an average asking price of $1,594,502, or an estimated monthly mortgage of $5,402. That is 1 times the average list price of $1,553,413 in Toronto. Newtonbrook East listed properties average 892 sq ft, 2.6 beds, and 2.9 baths. Apartments make up 20.9% of homes for sale in the neighbourhood around 1 Pemberton Avenue.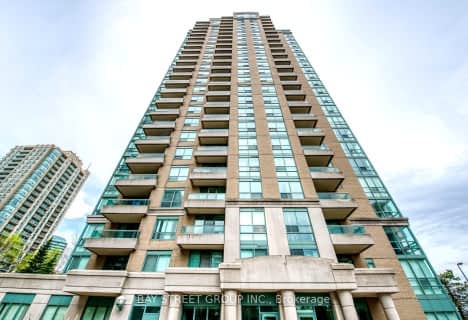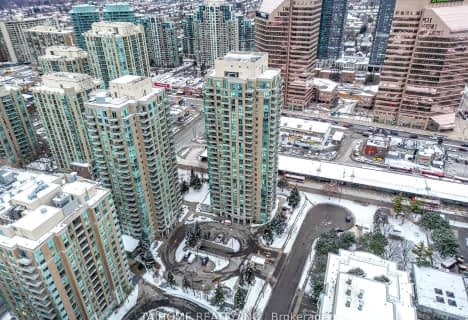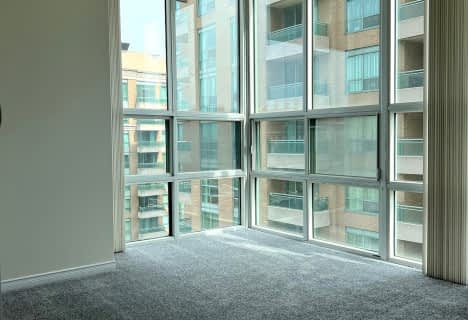 Somewhat Walkable
Some errands can be accomplished on foot.
Rider's Paradise
Daily errands do not require a car.
Bikeable
Some errands can be accomplished on bike.
| | | | |
| --- | --- | --- | --- |
| Unit: 1606 C6641216 | 1 br | 1 bath 1 Parking | 500 sqft | Sold Jul 17, 2023 | $550,000 List: $535,000 |
| Unit: 501 C5943765 | 1 br | 1 bath 1 Parking | 500 sqft | Sold Mar 24, 2023 | $515,000 List: $549,900 |
| Unit: 1208 C5960735 | 2 br | 2 bath 1 Parking | 900 sqft | Sold Mar 16, 2023 | $722,890 List: $749,000 |
| Unit: 502 C5805571 | 1 br | 1 bath 1 Parking | 700 sqft | Sold Nov 21, 2022 | $600,000 List: $646,000 |
| Unit: 1107 C5761034 | 2 br | 2 bath 1 Parking | 900 sqft | Sold Oct 03, 2022 | $712,000 List: $749,000 |
| Unit: 806 C5652066 | 1 br | 1 bath 1 Parking | 500 sqft | Sold Jul 11, 2022 | $530,000 List: $539,000 |
| Unit: 206 C5469254 | 1 br | 1 bath 1 Parking | 500 sqft | Sold Jan 12, 2022 | $580,000 List: $499,000 |
| Unit: 607 C5456106 | 2 br | 2 bath 1 Parking | 900 sqft | Sold Dec 18, 2021 | $700,000 List: $649,000 |
| Unit: 1608 C5449008 | 2 br | 2 bath 1 Parking | 900 sqft | Sold Dec 13, 2021 | $735,000 List: $649,000 |
| Unit: 2108 C5425153 | 2 br | 2 bath 1 Parking | 900 sqft | Sold Nov 13, 2021 | $716,000 List: $649,000 |
| | | | |
| --- | --- | --- | --- |
| Unit: 2102 C7303280 | 2 br | 1 bath 1 Parking | 700 sqft | Leased Nov 21, 2023 | $3,000 List: $3,000 |
| Unit: 702 C7285774 | 2 br | 1 bath 1 Parking | 700 sqft | Leased Nov 14, 2023 | $3,000 List: $3,000 |
| Unit: 506 C7240394 | 1 br | 1 bath 1 Parking | 500 sqft | Leased Oct 30, 2023 | $2,600 List: $2,600 |
| Unit: 1901 C7044854 | 1 br | 1 bath 1 Parking | 500 sqft | Leased Oct 03, 2023 | $2,550 List: $2,480 |
| Unit: 1606 C7040004 | 1 br | 1 bath 0 Parking | 500 sqft | Leased Oct 03, 2023 | $2,600 List: $2,500 |
| Unit: 801 C6795738 | 1 br | 1 bath 0 Parking | 500 sqft | Leased Sep 19, 2023 | $2,400 List: $2,400 |
| Unit: 1208 C6724728 | 2 br | 2 bath 1 Parking | 900 sqft | Leased Sep 08, 2023 | $3,599 List: $3,599 |
| Unit: 301 C6730060 | 1 br | 1 bath 1 Parking | 500 sqft | Leased Aug 18, 2023 | $2,400 List: $2,400 |
| Unit: 606 C6682936 | 1 br | 1 bath 1 Parking | 500 sqft | Leased Jul 27, 2023 | $2,450 List: $2,450 |
| Unit: 2507 C6658860 | 2 br | 2 bath 1 Parking | 900 sqft | Leased Jul 17, 2023 | $3,500 List: $3,400 |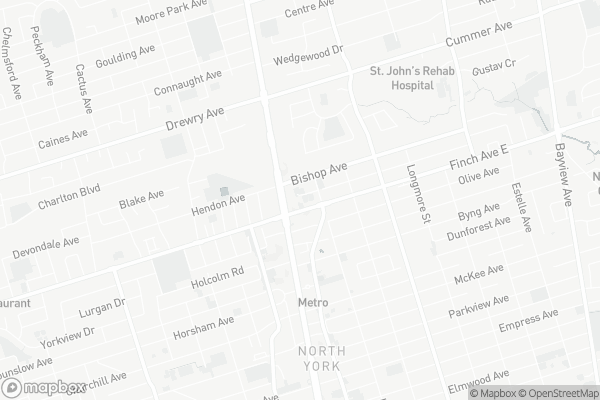 St Basil School
Elementary: Catholic
Sts Martha & Mary Separate School
Elementary: Catholic
Glenhaven Senior Public School
Elementary: Public
St Sofia School
Elementary: Catholic
Forest Glen Public School
Elementary: Public
Burnhamthorpe Public School
Elementary: Public
Avondale Secondary Alternative School
Secondary: Public
Drewry Secondary School
Secondary: Public
ÉSC Monseigneur-de-Charbonnel
Secondary: Catholic
Cardinal Carter Academy for the Arts
Secondary: Catholic
Newtonbrook Secondary School
Secondary: Public
Earl Haig Secondary School
Secondary: Public
Puck'N Wings

5625 Yonge Street, Toronto, ON M2M

0.11km

Chicken In the Kitchen

5600 Yonge St, Toronto, ON M2N 5S2

0.19km

Hashi Izakaya

5582 Yonge Street, Toronto, ON M2N 5S2

0.2km
The Cups

5647 Yonge Street, 2nd Floor, Toronto, ON M2M 3T2

0.12km

Soban Eatery & Bar

5600 Yonge Street, 2nd Floor, Toronto, ON M2N 5S2

0.18km

Brioche Dorée

5650 Yonge Street, Unit 2, Willowdale, ON M2M 4G3

0.18km
Shoppers Drug Mart

5576 Yonge Street, North York, ON M2N 7L3

0.23km

Shoppers Drug Mart

5845 Yonge Street, Toronto, ON M2M 3V5

0.61km

Madawaska Pharmacy

6043 Yonge Street, Toronto, ON M2M 3W2

1.07km
Puck'N Wings

5625 Yonge Street, Toronto, ON M2M

0.11km

Yonge Street Food Court

5629 Yonge Street, Toronto, ON M2M 3S9

0.1km

Basil Box

5607 Yonge Street, North York, ON M2M 3S9

0.12km
North York Centre

5150 Yonge Street, Toronto, ON M2N 6L8

1.34km

Centerpoint Mall

6464 Yonge Street, Toronto, ON M2M 3X7

1.8km

Yonge Sheppard Centre

4841 Yonge Street, North York, ON M2N 5X2

2.08km
J Mart

5650 Yonge St, North York, ON M2M 4G3

0.15km

H Mart

5545 Yonge St, Toronto, ON M2N 5S3

0.24km

Simple Way

5510 yonge Street, Toronto, ON M2N 7L3

0.26km
LCBO

5995 Yonge St, North York, ON M2M 3V7

0.94km

LCBO

5095 Yonge Street, North York, ON M2N 6Z4

1.4km

Sheppard Wine Works

187 Sheppard Avenue E, Toronto, ON M2N 3A8

2.24km
Esso

5571 Yonge Street, North York, ON M2N 5S4

0.2km

Service Pro Group

28 Charlton Boulevard, York, ON M2M 1B9

0.97km

Enercare

Willowdale, ON M2R 3S3

2.44km
Cineplex Cinemas Empress Walk

5095 Yonge Street, 3rd Floor, Toronto, ON M2N 6Z4

1.37km

Imagine Cinemas Promenade

1 Promenade Circle, Lower Level, Thornhill, ON L4J 4P8

4.27km

Cineplex Cinemas Fairview Mall

1800 Sheppard Avenue E, Unit Y007, North York, ON M2J 5A7

5.66km
North York Central Library

5120 Yonge Street, Toronto, ON M2N 5N9

1.41km

Toronto Public Library - Bayview Branch

2901 Bayview Avenue, Toronto, ON M2K 1E6

2.44km

Centennial Library

578 Finch Aveune W, Toronto, ON M2R 1N7

2.2km
North York General Hospital

4001 Leslie Street, North York, ON M2K 1E1

4.22km

Shouldice Hospital

7750 Bayview Avenue, Thornhill, ON L3T 4A3

4.51km

Baycrest

3560 Bathurst Street, North York, ON M6A 2E1

5.86km
Olive Square

5577 Yonge St (Yonge St & Finch Ave), North York ON

0.22km

Edithvale Park

91 Lorraine Dr, Toronto ON M2N 0E5

0.96km

Conacher Park

Conacher Dr & Newton Ave, Ontario

2.1km
BMO Bank of Montreal

6468 Yonge St (at Centerpoint Mall), Toronto ON M2M 3X4

1.81km

RBC Royal Bank

4789 Yonge St (Yonge), North York ON M2N 0G3

2.19km

TD Bank Financial Group

312 Sheppard Ave E, North York ON M2N 3B4

2.26km