Main Intersection: Finch/Warden

Ownership Type: Condo Townhouse

Smallest Unit: 1000

Largest Unit: 1000

Style: Stacked Townhse

Condominium Corporation #: TSCC - 2767
Stats
This building is located at 9 Eaton Park Lane, Toronto, M1W 0A5 and is situated in the neighbourhood of L'Amoreaux. Other neighbourhoods nearby are Steeles, Pleasant View, Tam Oshanter Sullivan, Agincourt South Malvern West, Milliken. The district of L'Amoreaux has 70 postings available. That's just 0.5% of the 13746 total properties for sale in the city of Toronto. Homes in L'Amoreaux are listed for an average asking price of $819,917, or an estimated monthly mortgage of $2,778. That is 2 times less the average list price of $1,660,857 in Toronto. L'Amoreaux listed properties average 811 sq ft, 2.1 beds, and 1.9 baths. Apartments make up 27.1% of homes for sale in the neighbourhood around 9 Eaton Park Lane.

Currently there are no apartments for sale at 9 Eaton Park Lane. Contact us for this details regarding this building's price history or to see units in nearby buildings.
Car-Dependent
Most errands require a car.
Good Transit
Some errands can be accomplished by public transportation.
Bikeable
Some errands can be accomplished on bike.
| | | | |
| --- | --- | --- | --- |
| Unit: 06 E5843366 | 2 br | 2 bath 1 Parking | 900 sqft | Leased Jan 08, 2023 | $2,600 List: $2,600 |
| Unit: 16 E5710082 | 2 br | 3 bath 0 Parking | 0 sqft | Leased Aug 09, 2022 | $2,700 List: $2,700 |
| Unit: 06 E5338857 | 2 br | 2 bath 1 Parking | 900 sqft | Leased Aug 17, 2021 | $2,300 List: $2,300 |
| Unit: 16 E5319264 | 2 br | 3 bath 0 Parking | 0 sqft | Leased Aug 06, 2021 | $2,380 List: $2,380 |
| Unit: 08 E5237789 | 2 br | 3 bath 1 Parking | 1000 sqft | Leased May 21, 2021 | $2,200 List: $2,200 |
| Unit: 16 E4853120 | 2 br | 3 bath 1 Parking | 1000 sqft | Leased Aug 12, 2020 | $2,200 List: $2,300 |
| Unit: 02 E4802063 | 2 br | 2 bath 1 Parking | 900 sqft | Leased Jun 25, 2020 | $2,180 List: $2,200 |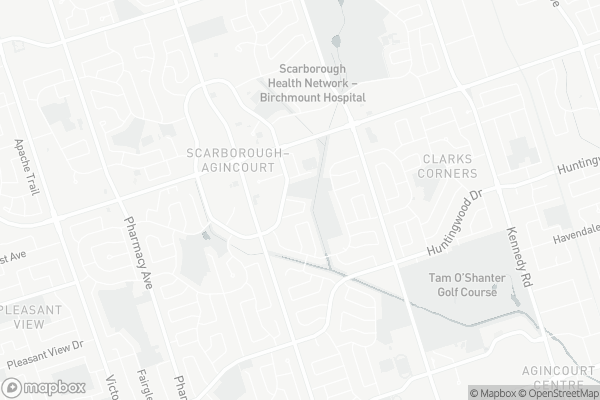 Jean Augustine Girls' Leadership Academy
Elementary: Public
Highland Heights Junior Public School
Elementary: Public
Timberbank Junior Public School
Elementary: Public
North Bridlewood Junior Public School
Elementary: Public
Brookmill Boulevard Junior Public School
Elementary: Public
St Aidan Catholic School
Elementary: Catholic
Msgr Fraser College (Midland North)
Secondary: Catholic
L'Amoreaux Collegiate Institute
Secondary: Public
Stephen Leacock Collegiate Institute
Secondary: Public
Dr Norman Bethune Collegiate Institute
Secondary: Public
Sir John A Macdonald Collegiate Institute
Secondary: Public
Mary Ward Catholic Secondary School
Secondary: Catholic
DY Bar

2901 Kennedy Road, Unit 1B, Scarborough, ON M1V 1S8

1.47km

Orchid Garden Bar & Grill

2260 Birchmount Road, Toronto, ON M1T 2M2

1.84km

The County General

3550 Victoria Park Avenue, Unit 100, North York, ON M2H 2N5

2.52km
Red Sail Boat Bakery

2547 Warden Ave, Scarborough, ON M1W 2L6

0.4km

Coffee Here

3430 Finch Avenue E, Unit 1B, Scarborough, ON M1W 2R5

0.49km

Tim Hortons

C-2600 Birchmount Road, Toronto, ON M1T 2M5

0.76km
Care Plus Drug Mart

2950 Birchmount Road, Scarborough, ON M1W 3G5

0.65km

Shoppers Drug Mart

2900 Warden Avenue, Scarborough, ON M1W 2S8

0.78km

Shoppers Drug Mart

2365 Warden Avenue, Scarborough, ON M1T 1V7

1.03km
Dumplings & Szechuan

2549 Warden Avenue, Scarborough, ON M1W 2H7

0.34km

Dumplings & Szechuan Cuisine

2549 Warden Avenue, Toronto, ON M1W 2H7

0.35km

Free Topping Pizza

2547 Warden Avenue, Scarborough, ON M1W 2H5

0.39km
Bridlewood Mall Management

2900 Warden Avenue, Unit 308, Scarborough, ON M1W 2S8

0.78km

Agincourt Mall

3850 Sheppard Ave E, Scarborough, ON M1T 3L4

1.96km

Scarborough Village Mall

3280-3300 Midland Avenue, Toronto, ON M1V 4A1

2.15km
Yours Food Mart

2900 Warden Avenue, Bridlewood Mall, Scarborough, ON M1W 2S8

0.66km

Metro

2900 Warden Avenue, Bridlewood Mall, Toronto, ON M1W 2S8

0.7km

Danforth Food Market Pharmacy

3051 Pharmacy Ave, Scarborough, ON M1W 2H1

1.27km
LCBO

2946 Finch Avenue E, Scarborough, ON M1W 2T4

1.52km

LCBO

21 William Kitchen Rd, Scarborough, ON M1P 5B7

3.29km

LCBO

1571 Sandhurst Circle, Toronto, ON M1V 1V2

3.6km
Petro Canada

2800 Kennedy Road, Toronto, ON M1T 3J2

1.31km

Esso

4000 Finch Avenue E, Scarborough, ON M1S 3T6

1.42km

Shell

3101 Victoria Park Avenue, Toronto, ON M1W 2T3

1.63km
Cineplex Cinemas Fairview Mall

1800 Sheppard Avenue E, Unit Y007, North York, ON M2J 5A7

3.19km

Woodside Square Cinemas

1571 Sandhurst Circle, Toronto, ON M1V 1V2

3.73km

Cineplex Cinemas Scarborough

300 Borough Drive, Scarborough Town Centre, Scarborough, ON M1P 4P5

4.87km
Toronto Public Library Bridlewood Branch

2900 Warden Ave, Toronto, ON M1W

0.68km

Agincourt District Library

155 Bonis Avenue, Toronto, ON M1T 3W6

1.7km

North York Public Library

575 Van Horne Avenue, North York, ON M2J 4S8

2.14km
The Scarborough Hospital

3030 Birchmount Road, Scarborough, ON M1W 3W3

0.85km

Canadian Medicalert Foundation

2005 Sheppard Avenue E, North York, ON M2J 5B4

3.16km

North York General Hospital

4001 Leslie Street, North York, ON M2K 1E1

5.12km
Highland Heights Park

30 Glendower Circt, Toronto ON

0.79km

Lynngate Park

133 Cass Ave, Toronto ON M1T 2B5

2.12km

Inglewood Park
CIBC

3420 Finch Ave E (at Warden Ave.), Toronto ON M1W 2R6

0.52km

CIBC

2904 Sheppard Ave E (at Victoria Park), Toronto ON M1T 3J4

2.28km

Scotiabank

2175 Sheppard Ave E, Toronto ON M2J 1W8

2.77km